"Stunning" was the adjective around which Carol and David Cleavenger's new Centerville home, particularly the kitchen design, was created.
After years of living in a downtown Dayton condo and transitioning into retirement, the Cleavengers decided to build a two-bedroom, two-and-a-half-bath structure in the golfing community Yankee Trace. "We loved downtown, but we found that we wanted to be closer to our friends and the golf courses more," Carol and David say. "We began the planning process with the attitude that we wanted our guests to walk in the front door and say 'This is stunning.'"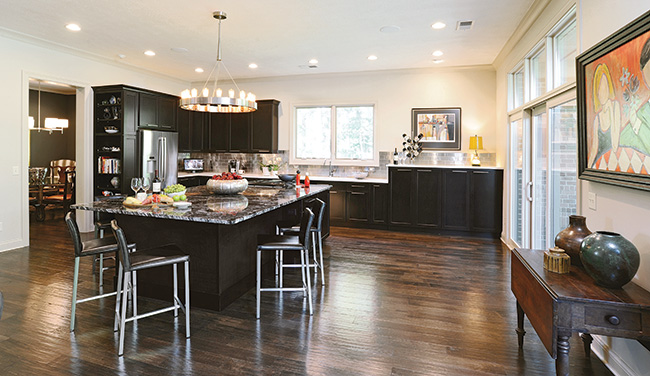 They began the creation of their dream home by hiring builder Mike Simms of HBS Development and creating a basic blueprint.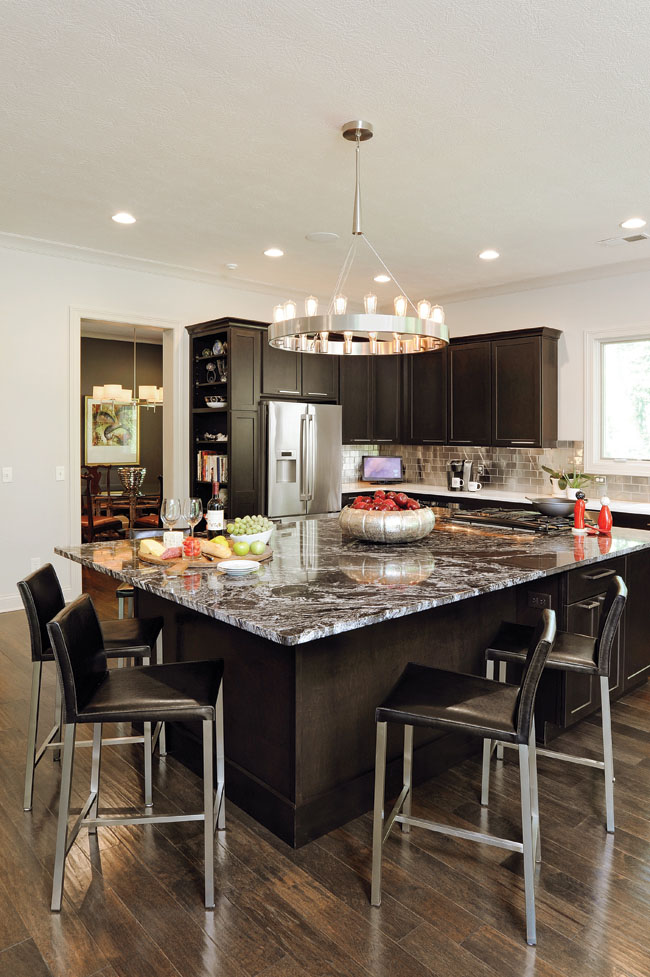 "As the design process began, it was decided that the kitchen and great room would be the focal point of the house," the Cleavengers say. "We love to entertain, and the openness of the kitchen/great room, along with the large granite island, would lend itself to small or large gatherings."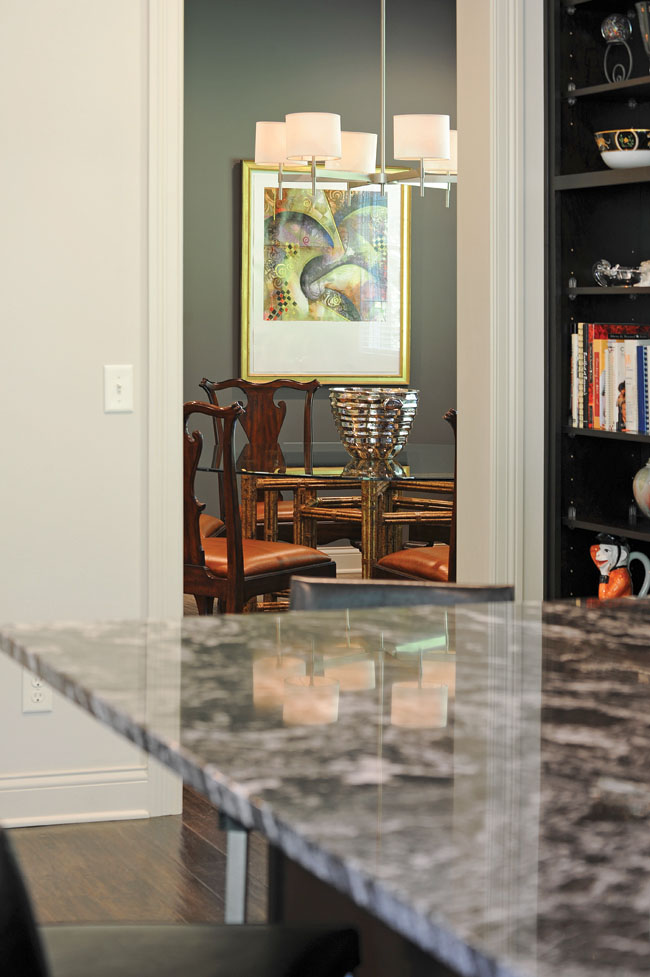 "In designing the kitchen, I knew that I loathe the look of a kitchen that is filled to the max with cabinets. I love to leave spaces for artwork and furniture pieces," Winnie Cleavenger says. "We actually found a whole single slab of granite through Sims-Lohman that was perfect for the kitchen."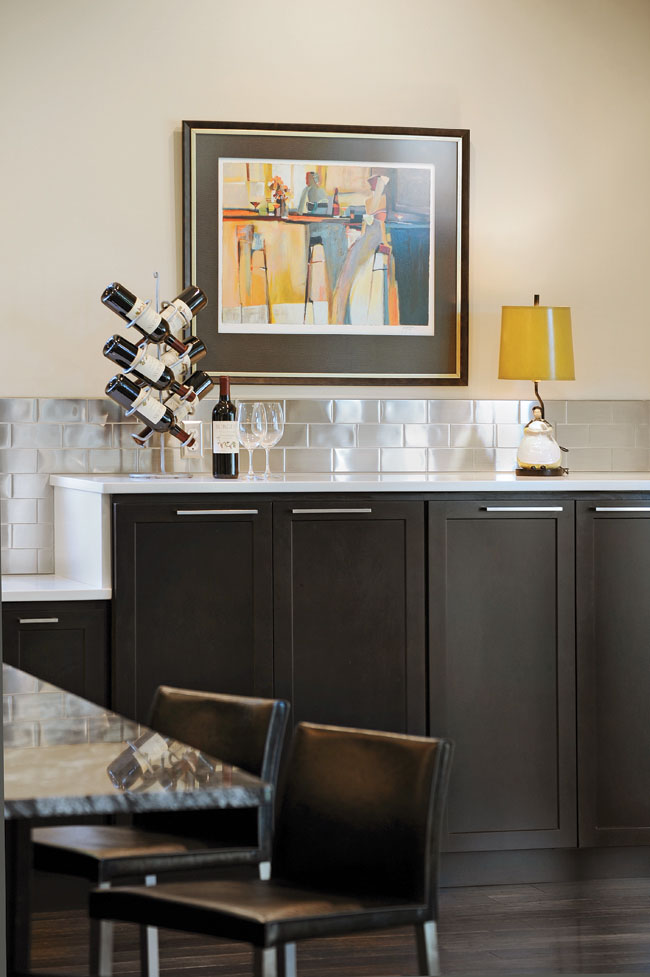 Because Carol and David love original artwork by Israeli artist Yuri Tremler, Winnie placed one of his pieces depicting a social wine scene over the kitchen pantry. It is paired with a vintage lamp that David and Winnie's mother, Joan, purchased at the Little Traveler in Geneva, Illinois.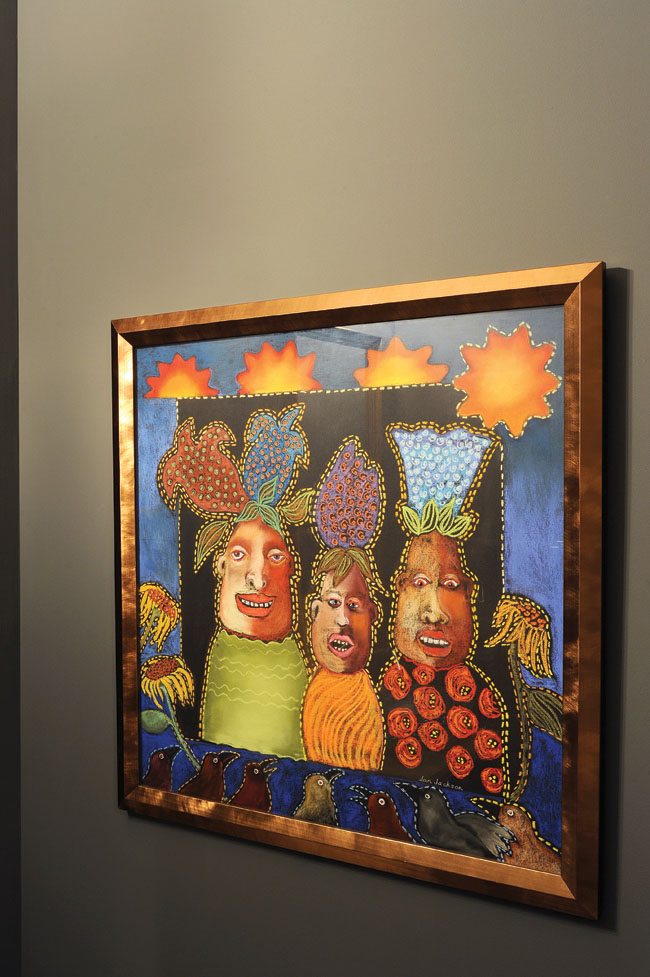 The home is stocked with impressive artwork that allows David and Carol to incorporate unexpected splashes of color all throughout their home, like this piece by artist Jan Jackson.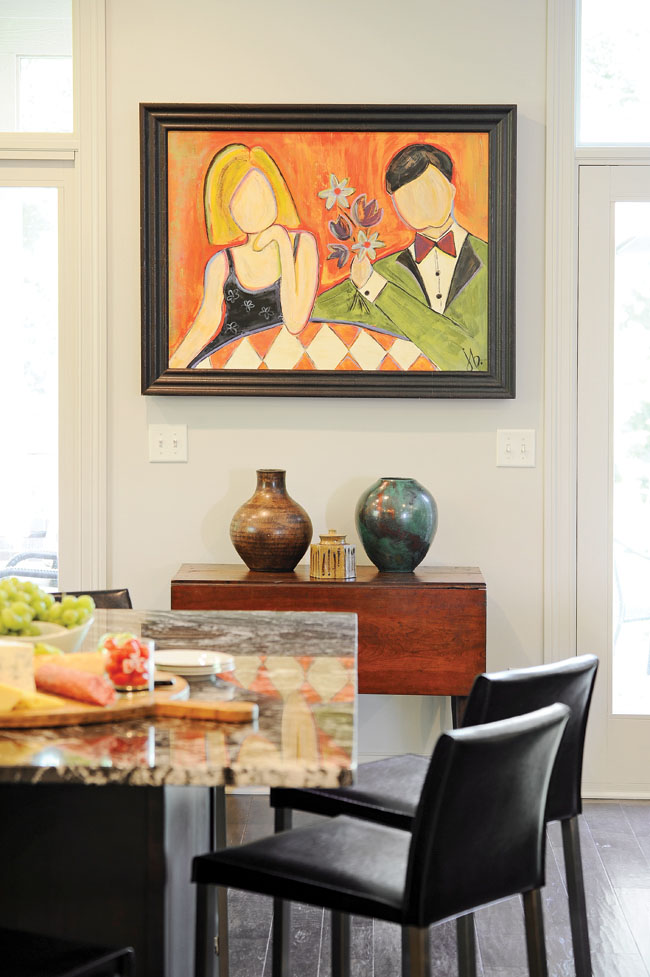 From the Picasso-esque pieces by Wisconsin-based Terri Hallman to the whimsical, brightly hued work of Julie Beyer, who used to work for Winnie, the Cleavenger kitchen design serves as a wonderful backdrop to showcase these unique wall hangings.