Every Southern plantation must have a name and this one is no exception.  Magnolia Bluff, the stately white brick home of Pam and Les Muma, sits on a bluff overlooking the sparkling waters of Clearwater Bay.
Built on three acres, this two-year-old home looks like a vision out of the Old South."I always wanted to build a plantation home," Pam says.  "I am fascinated with Gone with the Wind.  People say our house looks like Twelve Oaks, Ashley Wilkes' house in the movie."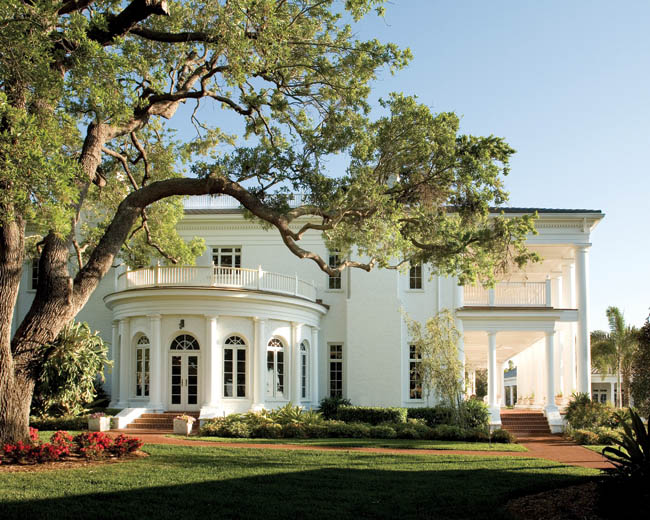 The main home is 13,500 square feet in size.  "It didn't start out to be this big," Pam says, "but I have always wanted to have a large dining room and, as this house is essentially a large rectangle, this dictated the size of the home."
The home is a fairly simple design.  It is shaped like a long box, with hallways running the length of the home both upstairs and downstairs.  A semi-circle sunroom sits at one end of the home.  The circular shape is echoed at the other end with the breakfast room downstairs and Pam's circular-shaped office on the second floor.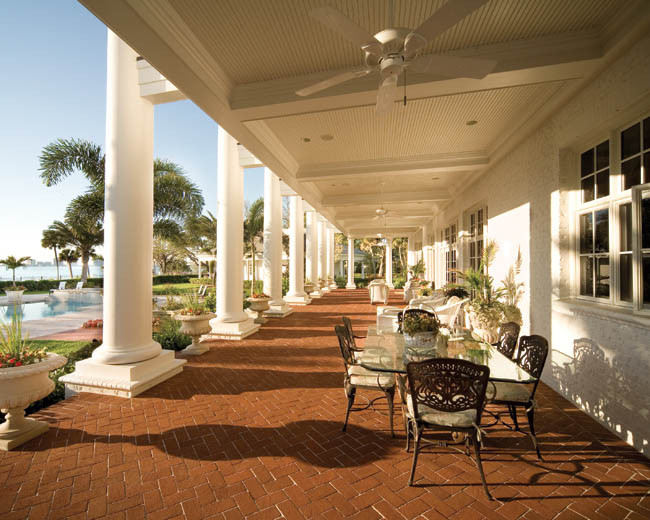 On the outside, in traditional plantation style, long gallery porches run the length of the home on both sides at both ground level and second story creating an elegant, old-fashioned appearance.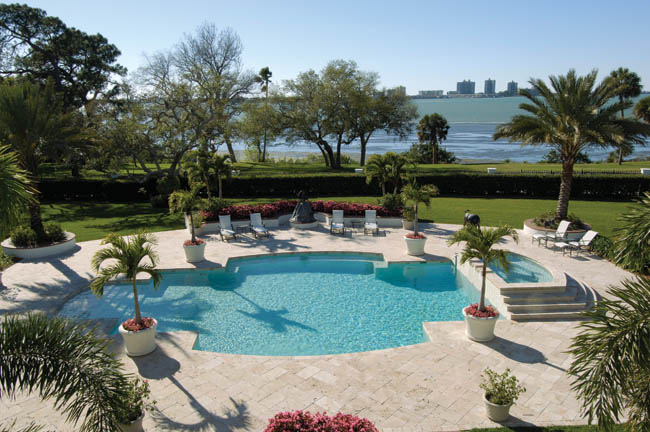 A pool and surrounding deck area are viewable from many of the windows in the house and from the long porches. Plants and other greenery are scattered around the pool and backyard area to keep the scenery in check.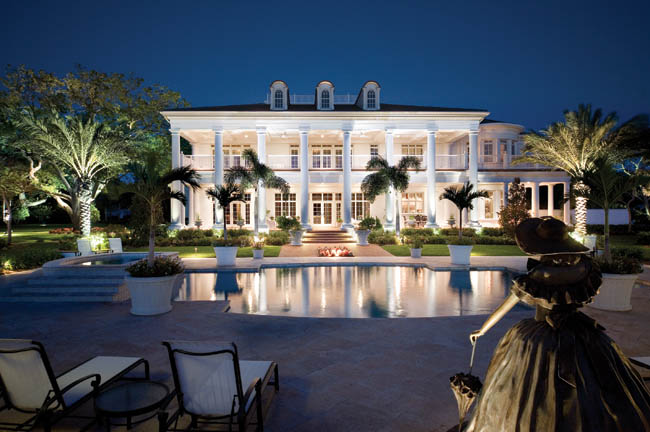 The entire project took nearly five years to totally complete, with a lot of attention being paid to details. Now that is it finished and all of the details are in place, it is a home they always look forward to coming back to.