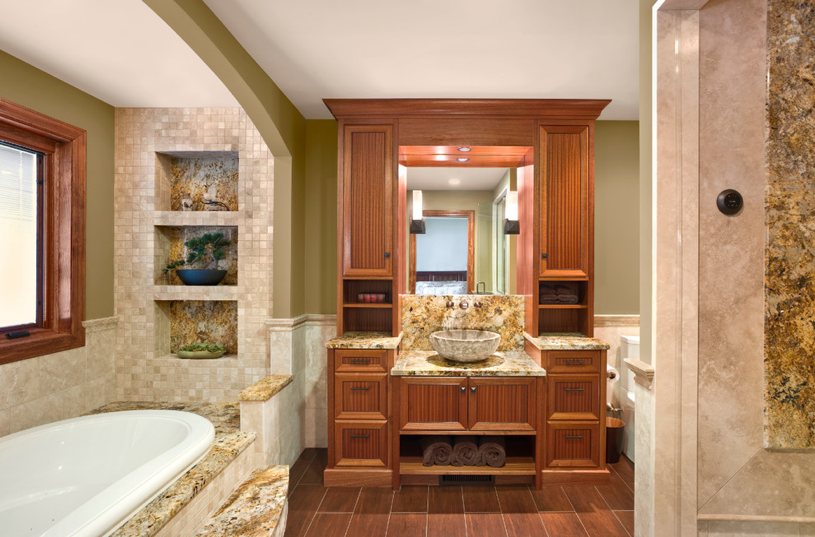 The Avolio family's home is nestled into a hillside overlooking a small lake and picturesque rolling hills near Avella in southwestern Pennsylvania. Doctor Avolio and his wife wanted a luxurious, true master bath off of the master bedroom to create a quiet refuge from their three children, and they turned to Master Remodelers to help make their dream come true. They both envisioned the sumptuous feel of granite or marble; she wanted many natural materials and earth tones.
The first step in design was to carve out enough space for a master bath. The designer combined the space of two small, generic baths and took three feet from a hallway landing and then bumped out an exterior wall by more than two feet. The result: a generous 140 sq. ft. to contain the new design, presented in 3-D for the Avolio's to "experience" the space and features before the build.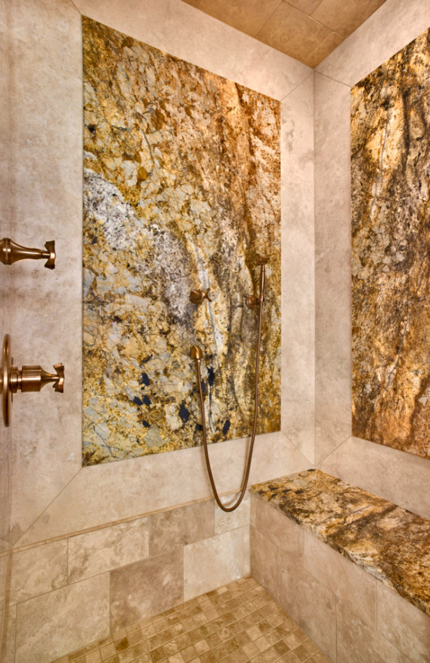 One notable feature of the new master bath is a striking shower area featuring walls of beveled Mascarello Granite and Durango Limestone.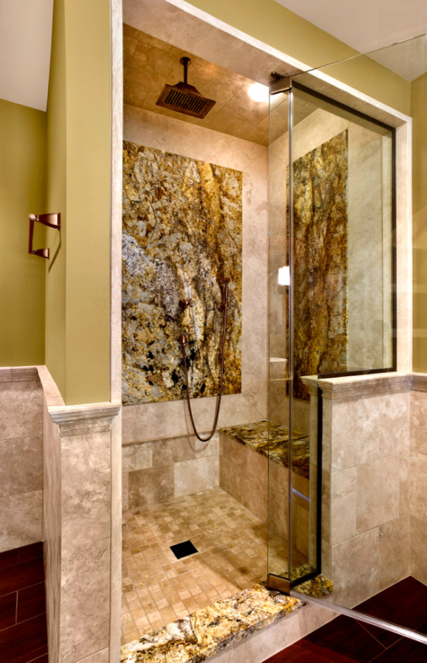 Not just artful, the shower features four sensuous bathing options, including a wall-mounted showerhead, a rain showerhead, handheld and steam showers, all with bronze fixtures.
The custom vanity is another extraordinary feature. Designed and crafted like a fine piece of furniture, it features a chiseled stone sink on a granite counter top. The cabinetry, by a local artist, features Quarter Sawn Sapele on all exterior surfaces, giving the wood a ribbon-striped effect. The beveled door frames on the vanity complement a similar treatment of the granite slabs in the shower, and which is also repeated in the cabinet hardware and wall sconces.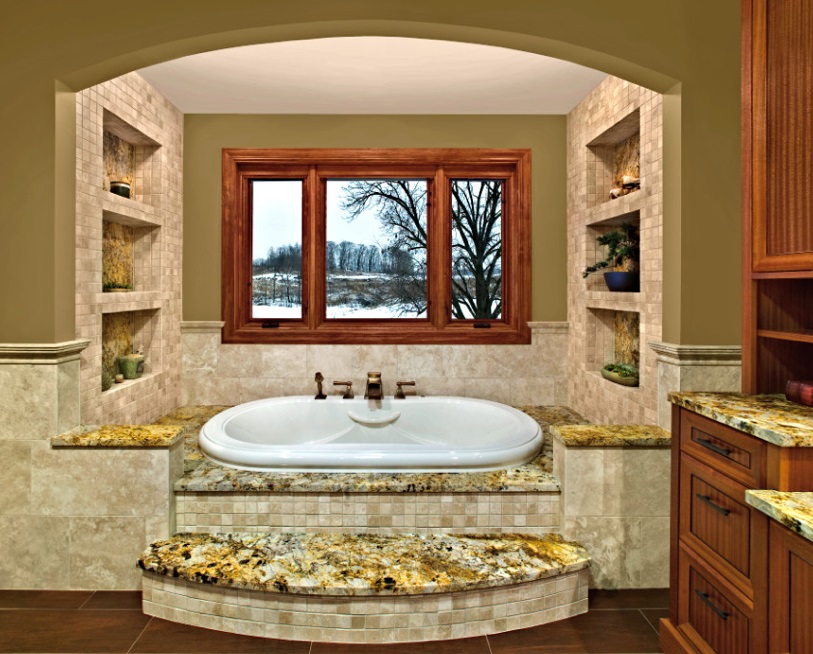 The step-up tub area again features granite for the tub deck, as well as limestone tile and a generous window with a view to the countryside. These granite and limestone details harmonize with the Mediterranean Revival style of the home and create the feel of a Roman spa. The tub offers a bubble massage feature as well as a bronze faucet and handheld shower.
Finally, for a natural feel, the couple initially wanted a wooden floor, which can be impractical in a bathroom. A more practical solution was a Santa Fe Sevilla tile, which has a wood-like appearance, with the bonus of an electric under floor heating system.