Doug and Kristal wanted nothing more than to walk into their home and feel completely at ease, so they began the process of transforming their home into a relaxing, tropical retreat. An abundance of windows let in bright, natural light that shines on the soothing furniture and assortment of relaxing paintings placed throughout the home. All of the rooms, even the bathrooms, feature unique materials in muted colors, adding to the tranquility of the home.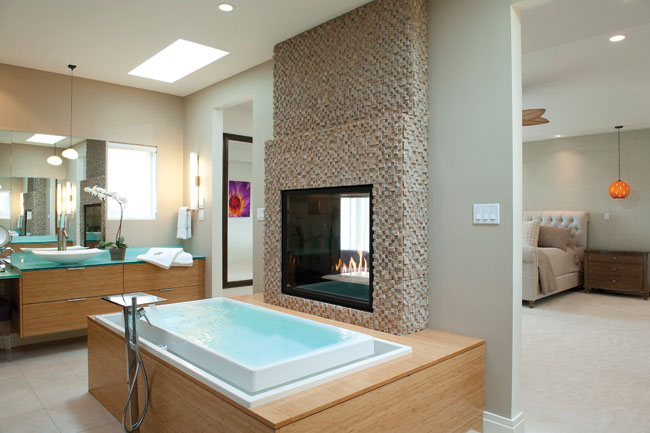 The home includes suspended sinks in the bathrooms and kitchen that connect directly to the wall, eliminating the need for plumbing that would traditionally hang below.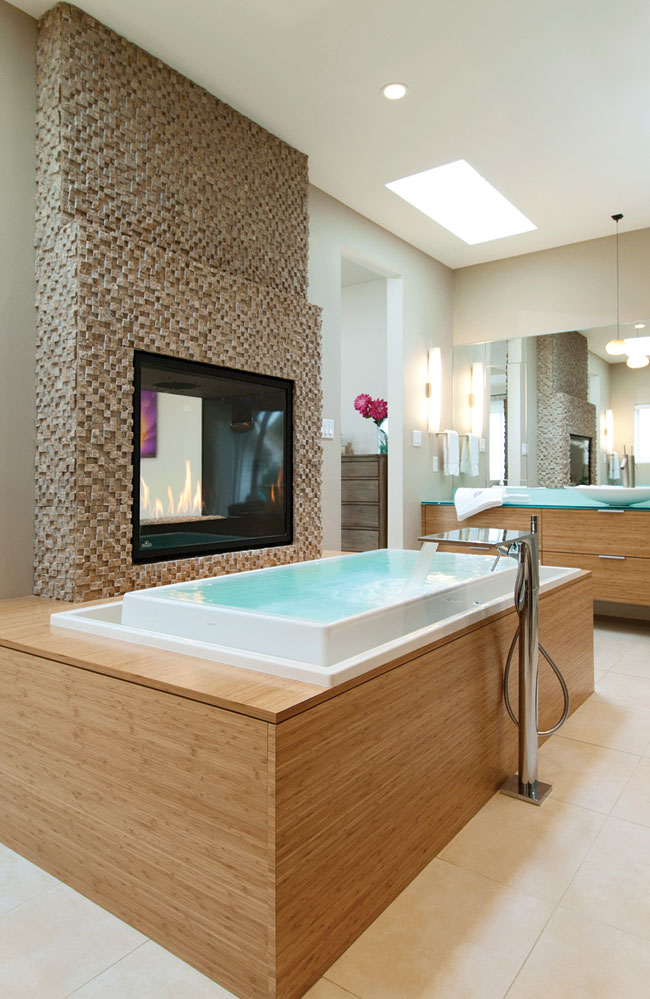 The floors feature a unique, anti-slip tile that looks exactly like ceramic tile. Travertine stone surrounds in the shower complete a natural, yet sophisticated feel.