Nobody has better understood the law of light, the magic and, say, the folly of the sun in leaves and undergrowth."  Describing the Forest of Fountainbleu, 1868, by artist Narcisse-Virgilio Díaz, French writer Jules Claretie, is referring to an artistic effect that shows how beautifully light comes through darkness turning what may have been a drab sight into one that is stunning in classic sous-bois (meaning forest floor or undergrowth) paintings.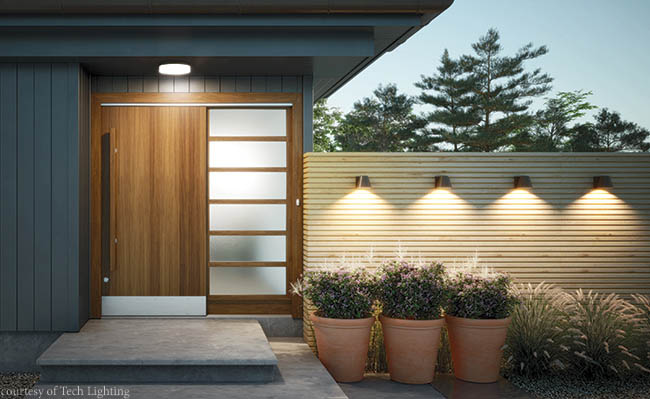 As designers and homeowners, we must grasp this visual concept of "light and dark" and apply it to outdoor lighting design. The first step is to marry the lighting design with the landscape design artfully. Secondly, consider how the lighting can bring out some of the architectural features in the home and building materials.
Indeed, designing a nightscape plan is similar to crafting a painting. Some areas, such as patios and porches, will need overall lighting coverage while other subjects, such as trees and shrubs, will need some focalized light, and yet other areas, such as the barbecue, will need task lighting.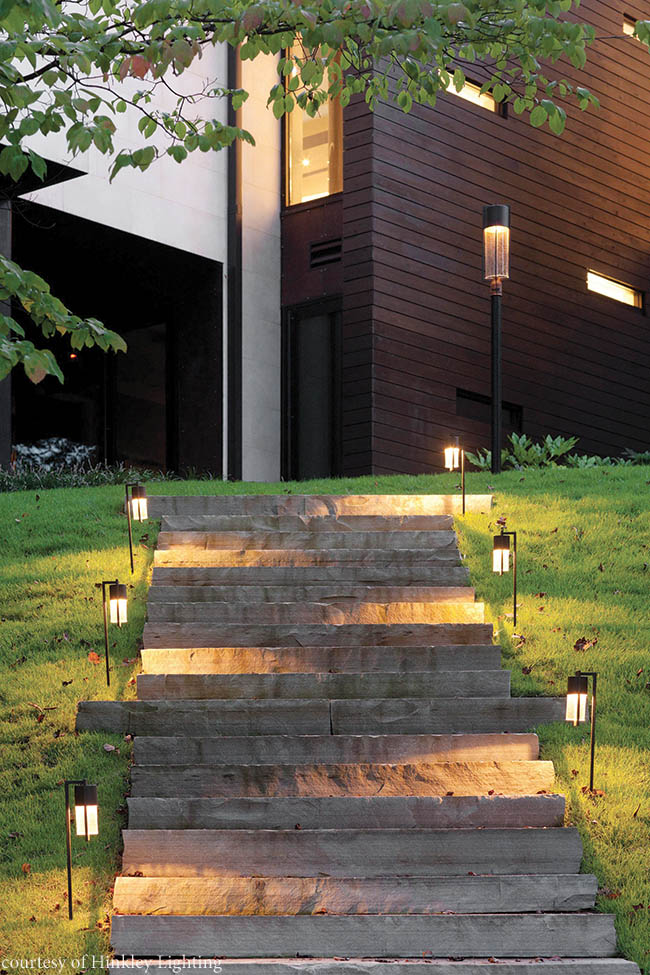 Outdoor lighting also serves important practical needs such as accessibility and security. Adding light along pathways, next to stairs, and perhaps even cast onto the front door can greatly help visitors traverse the property from their vehicle to the entrance. Setting up lights for a security plan can also be helpful. Most experts agree that carefully designed motion-sensor lights and even a smart home lighting plan increase home security.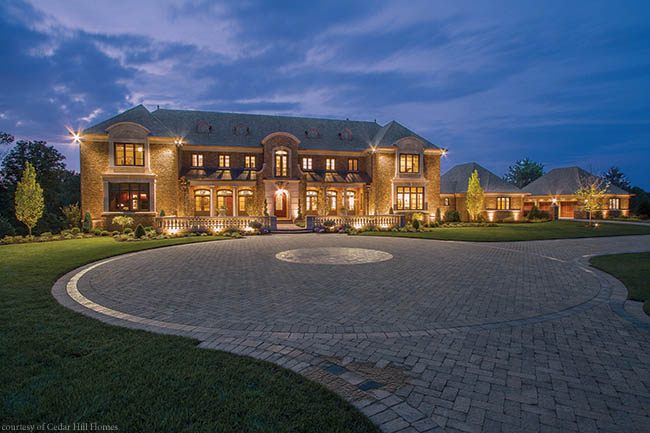 Get inspired with a picture
To develop a design concept, take photos of the exterior. Go through the property and begin to come up with a plan for which items should be lit up at night for aesthetics, security, or for any other combination of reasons. Light fixtures can be camouflaged or stand out as new décor in the landscape. Preventing the new lights from flooding into the street and onto neighbors' properties is a good rule-of-thumb and reduces light pollution.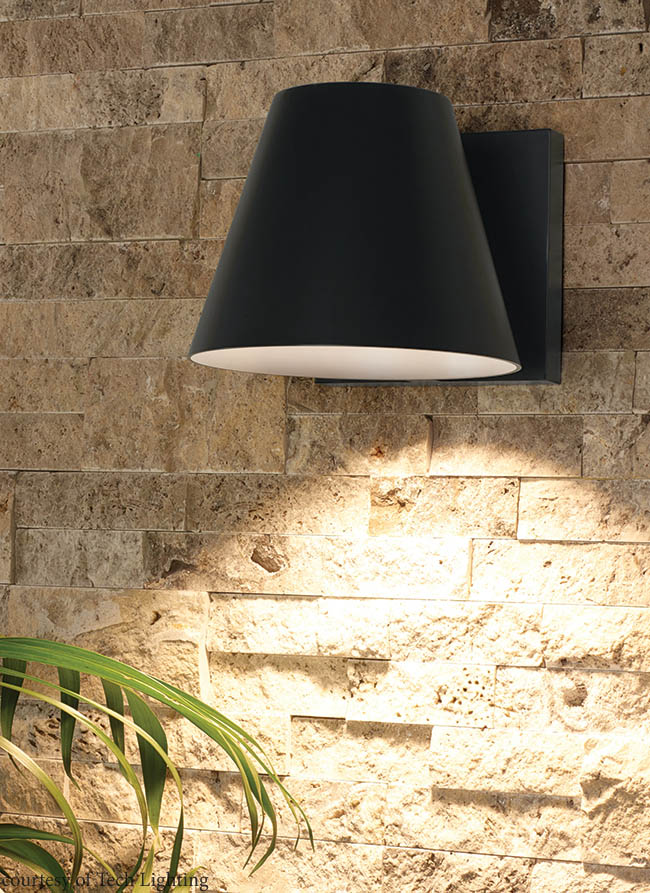 How much light?
Lamp types and wattages are elements that fine-tune the overall nightscape design. The longest life light bulbs are halogen MR-16 lamps. Both MR-16s and LEDs are excellent eco-friendly choices that reduce the need for frequent replacements. Lamp light coloring also comes in shades of cool to warm. Controlling the wattages also plays a role in the design. For example, a smaller tree may need only one to two 20-watt uplights whereas a 50-foot tree may require up three and four 35-50 watt bulbs.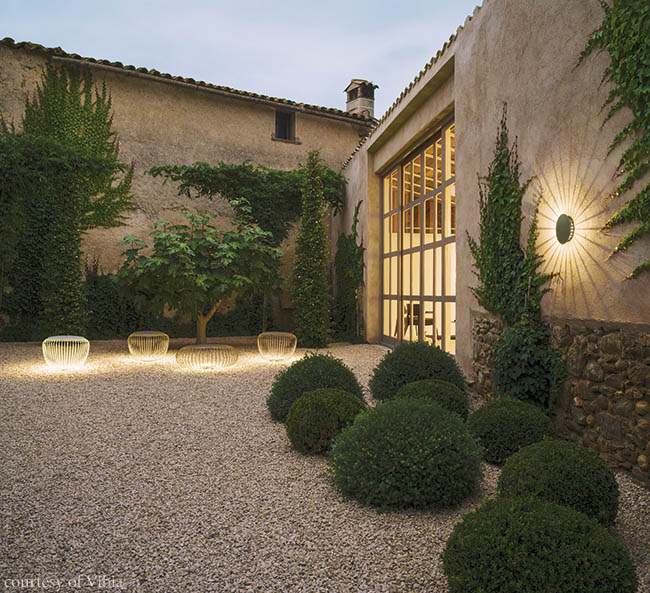 The ups and the downs
The two primary categories of lighting effects are uplighting and downlighting. With downlighting, the fixtures provide a moonlighting effect and accent textured building materials such as brick and stone. With uplighting, there are options such as highlighting, silhouetting, scalloping, shadowing, grazing, and wall washing. Look for convenient fixture mounting locations that are also the right distance away from their subjects. As such, fixtures can be: mounted to trees, garden structures, and walls; embedded into concrete and other materials; or merely inserted into the soil with pointed stakes.
Make it a no-brainer
Last, but not least, there are many different switching options available for the system such as manual switches, photocell/timer combos, manual overrides, smart home technologies, timers, dimmers, and motion sensors. Photocell switches are ideal for areas that need security protection. Timers are useful for motion detectors so that they do not turn on until after midnight. Furthermore, timers save energy and time by coming on and off automatically even though they will need to be readjusted periodically for changing dusk and dawn times.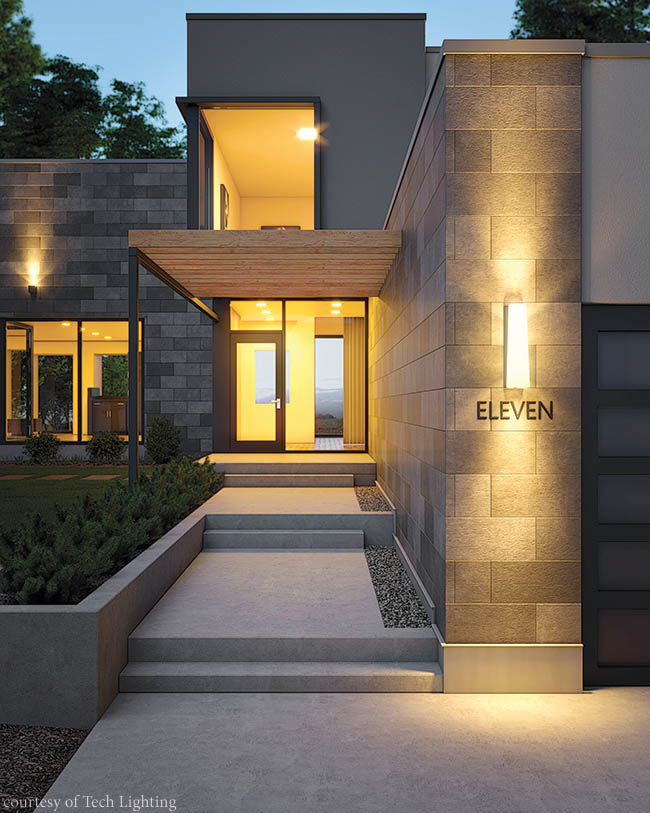 Professional or DIY?
The construction of an outdoor lighting system can be designed and installed by a licensed, bonded, and insured contractor. Or it could even be planned and built by the homeowner. If going the professional route, consider visiting the Association of Outdoor Lighting Professionals where there are great resources and helpful tips available. If going the DIY route, there are outdoor lighting kits that make the process both simple and inexpensive. The kits typically come with a low-voltage transformer, extra wiring, and light parts.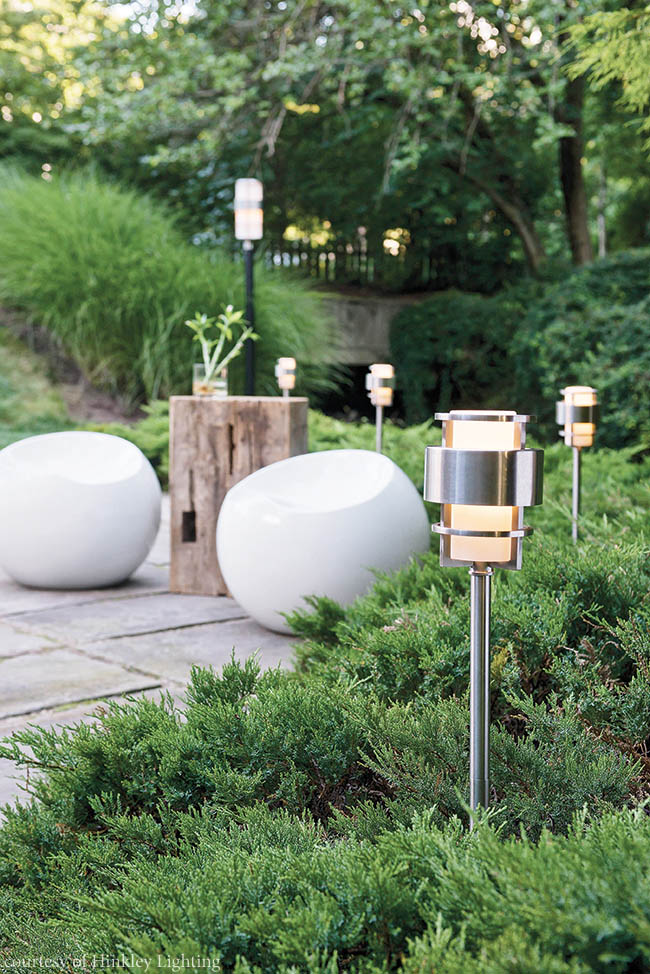 Plan for the future
Regardless of the construction route taken, make sure at least 20 percent of one transformer is open and free for future expansion projects if needed. Likewise, secure a set of what is called "as-built drawings" at the end of the project so that future work done on site will be a smooth process. Likewise, the as-built drawings will help the homeowner keep track of wire locations and even to develop a yearly maintenance plan. Clean lamps yearly with an air-compressor, readjust their focus, and perhaps replace them if damaged. Check wiring for exposed cables. Even check trees for girdling where lights are mounted and make sure the trees remain healthy.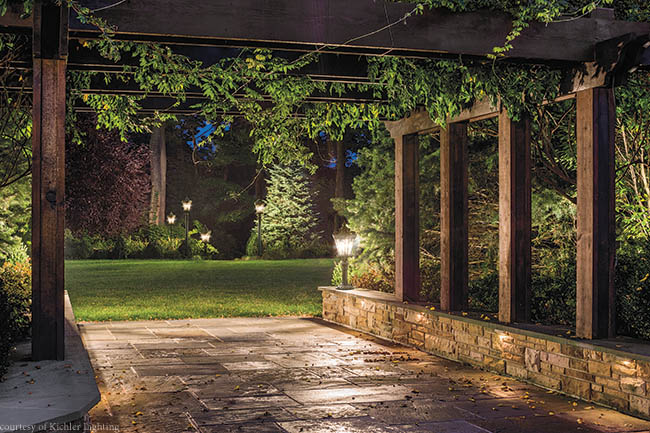 Paint your creation with light
Have fun lighting up your home to give it an extra layer of creative flare. It is surprising how much beauty can come from some light splashed around the property at night. Just think of the Thomas Kinkade paintings that once became so popular by depicting homes at night with lights cast upon the property. Even the lighting designer, Aleksandar Rublek of Rublek Studio in Amsterdam, says, "Because light alone among the designer's tools is consistently changing throughout the day, with one light source capable of expressing so many different moods, it is the home's fourth dimension."
Resources: cedarhillcustomhomes.com; hinkleylighting.com; kichler.com; rabweb.com; solaralighting.com; techlighting.com; troy-lighting.com; vibia.com