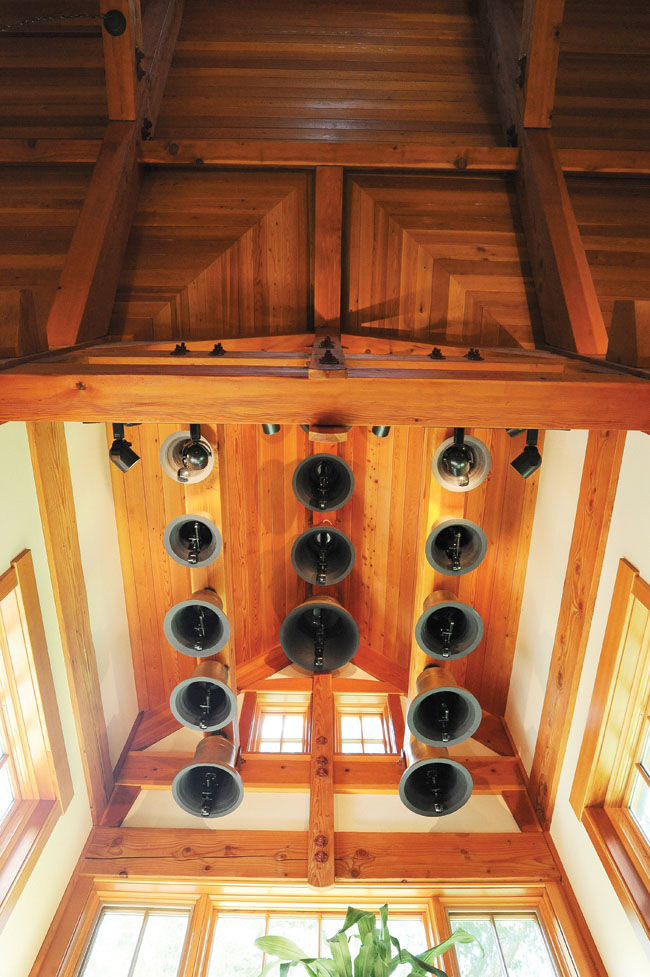 Arrive at the home of "Mj" and John C. Gray and when you ring the doorbell, you'll hear 14 Verdin cast bells sound out The Ohio State University fight song.
Having a bell tower alcove in the home is just one of the delightful surprises here in a spectacular residence and grounds, called "The Farm" by the owners.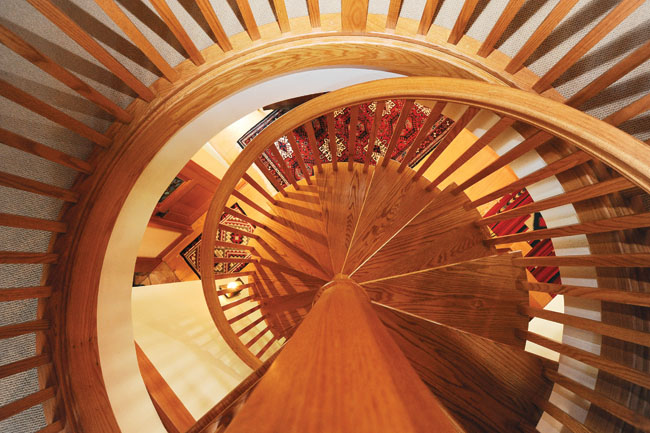 The home also boats a spectacular spiral staircase, a wonder in this already architecturally pleasing home.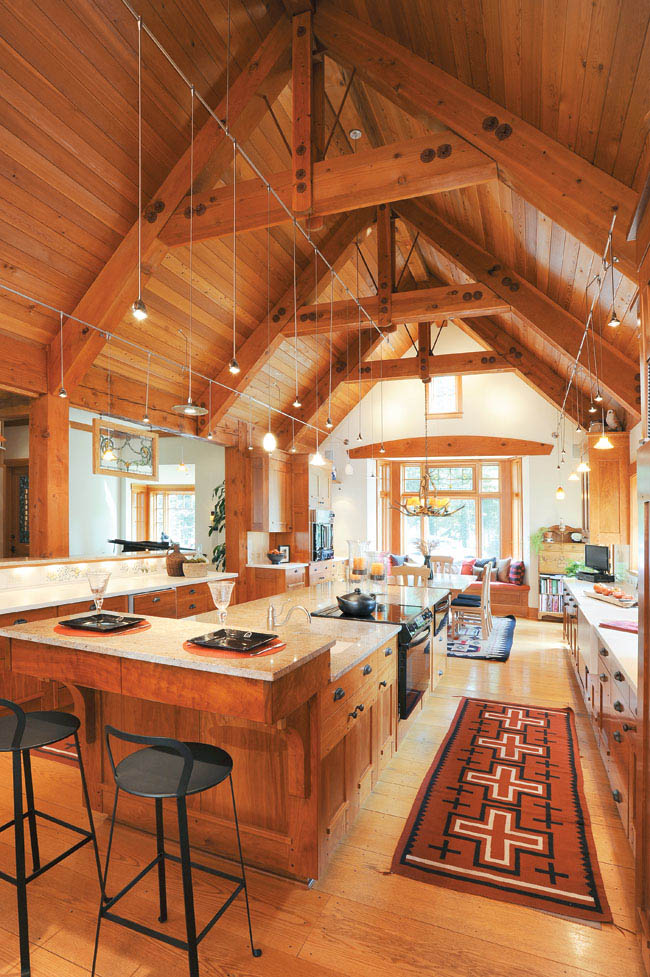 Situated on two lots totaling ten acres on the west side of Oakwood, the house has 7,500 square feet of warm, comfortable living space – with interior displays that might make your jaw drop. Designed by the Colorado firm Hagman Architects, the house sprang from John's fondness for Colorado. "I vacationed there with my family when I was 11 and went back several times," he says. "I love the Colorado look."
The Gray home is filled with Indian artifacts, glorious pieces of stained glass and remarkable custom furnishings and appointments, all true to the Western lodge look, with a hearty nod to Arts and Crafts style.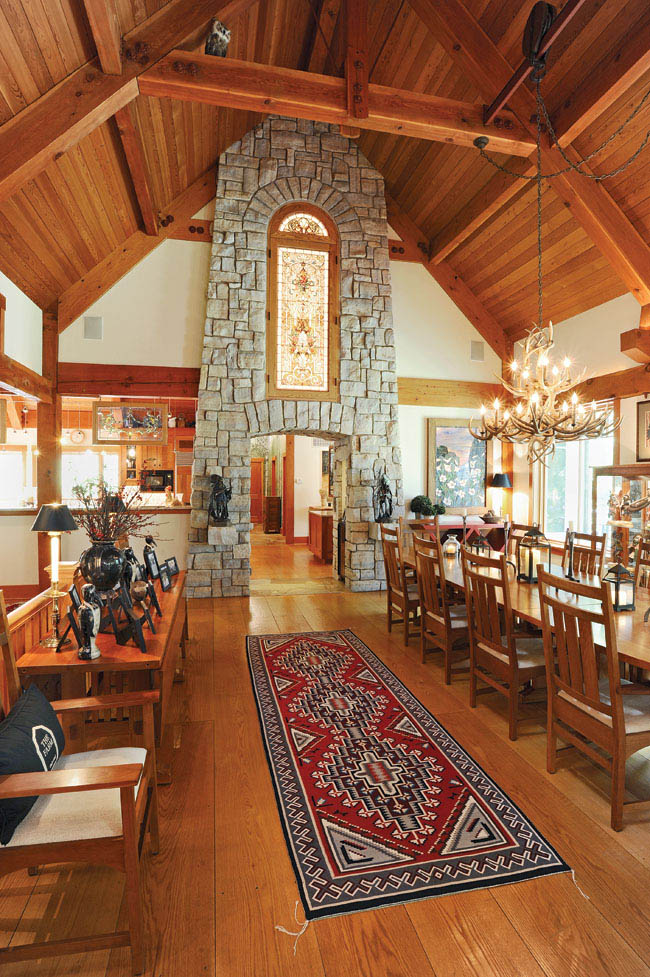 John's favorite room at The Farm is the magnificent great room, which runs almost the complete width of the home. Mj chose a neutral color for the upholstered pieces, to not compete with the rugs and other attention-grabbing appointments such as the massive stone fireplace featuring a God's Eye tapestry by Sandra Hamana on a Hopi Reservation.
The extraordinary dining table, the largest ever built by Staton, starts as nine feet long but three additional sections create a table over 25 feet in length. John designed a pulley system to perfectly position the mule deer antler chandelier over the table, no matter the length.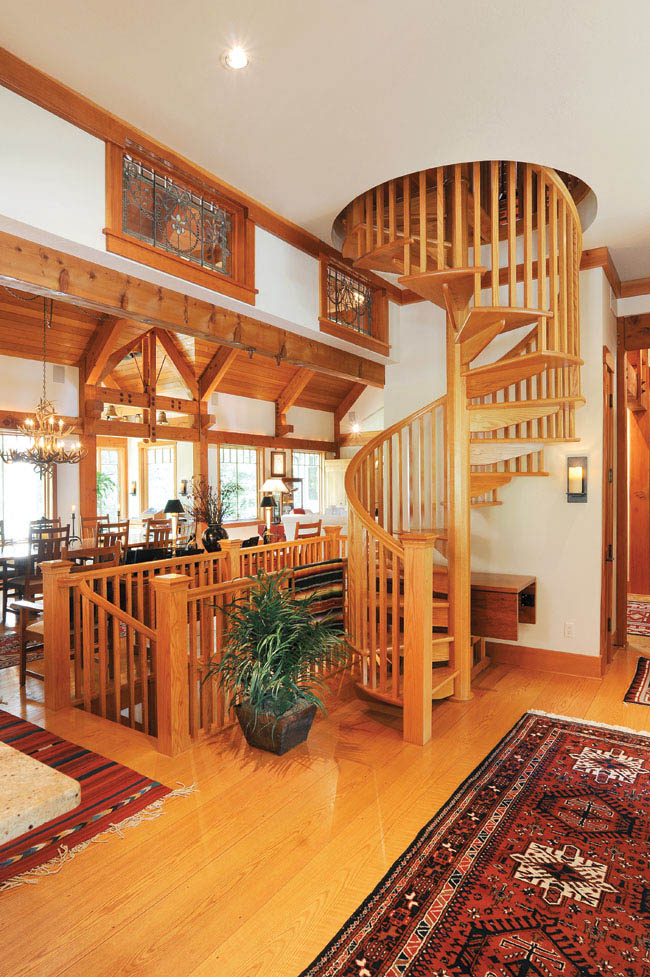 The homeowners love their home design, everything from the bells to the mesmerizing staircase.
"The Farm is a beautiful, serene and peaceful place," says Mj. "It is a privilege to live here. We are very blessed."