It's just about impossible to compare before and after photos from the kitchen remodel of Christine and Alan Lenahan's Anderson Township residence. So it's safe to say the layout of the 1980s home is not what lured the couple to purchase it in July of  2012.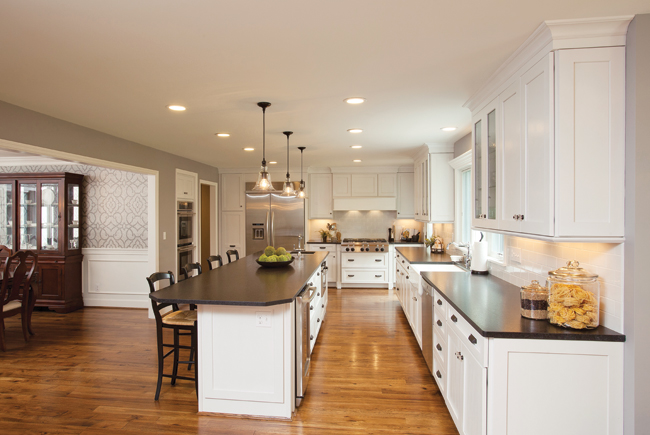 Members of the Coldstream Country Club since 2009, the two knew this property was a rare find—one of only 12 houses that border the golf course.
"We knew we would need to completely gut the whole inside of the house," Christine says. "But we loved the location."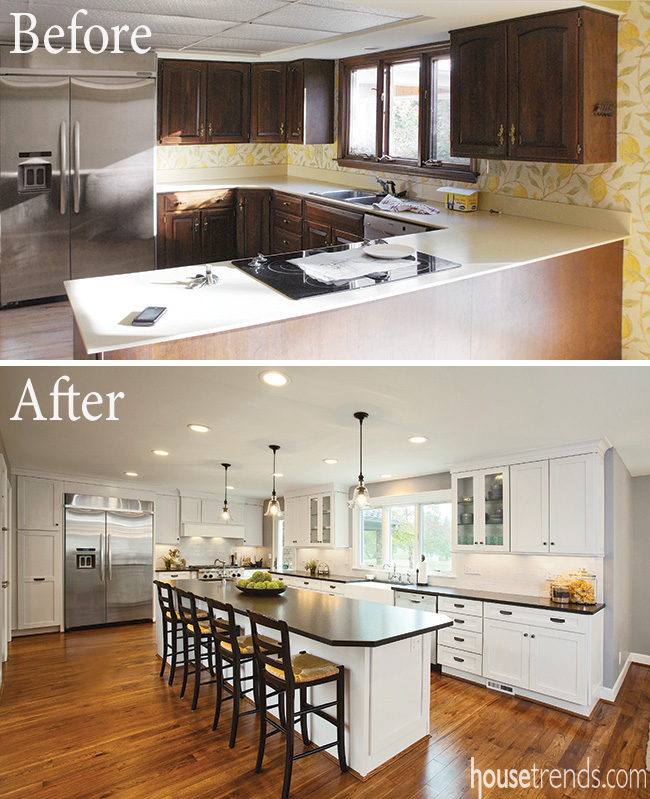 The original kitchen was small, and with four children under seven at the time, the Lenahans had no doubt they needed to open it up. They enlisted the help of Pam Carr, lead designer at Ideal Cabinetry Design who, along with Tim Cassady and Dan Frey of Foxfire Properties, would help make their vision a reality.
Construction began in October of 2012, and early on in the process a four-foot opening to the dining room grew to nine feet wide. Next, a large, 12-foot long island took center stage in the kitchen. The island and the perimeter cabinets are topped with granite that has an antique soapstone look.
Christine says guests are never really sure what the material is, but she loves how the surface doesn't show fingerprints or breadcrumbs.
"All four kids can be eating breakfast at the island and I can be packing lunches or preparing our next meal but still be involved with them," she says. "While homework is being done, I'm right there to help answer any questions but I can also be productive paying bills or making dinner."
A nearby six-burner range and double ovens help considerably with the last task.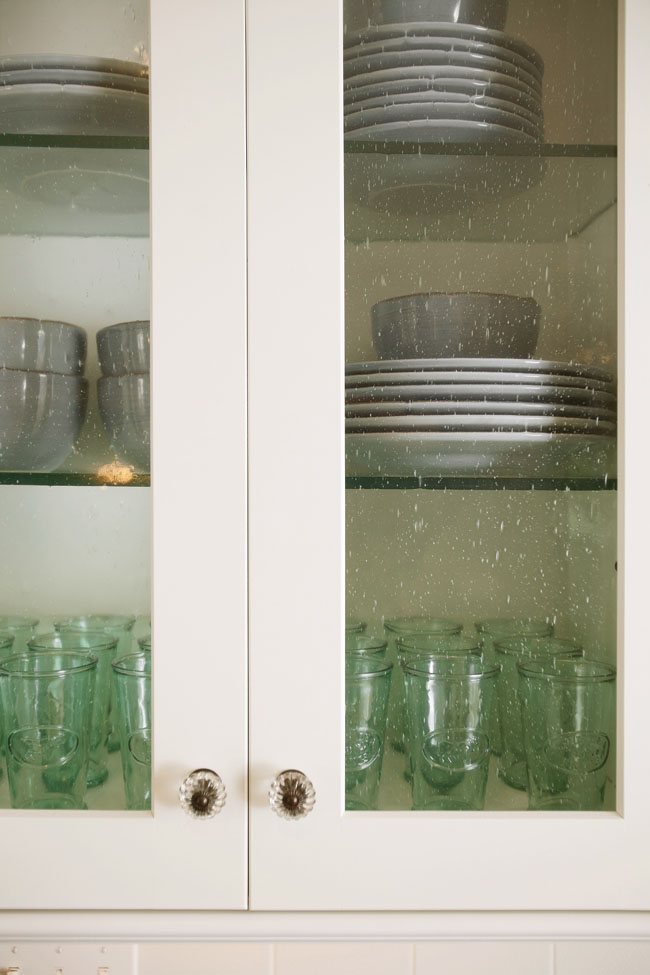 Despite the homeowners want for an all-white kitchen, accents of soft blue and green were used sparingly around the area, a decision that helped to soften the kitchen, and give it a touch of personality.
Construction wrapped up in May of 2013 and Christine couldn't be happier with her new kitchen.
"I really did enjoy the process," she says and she's happy that she started with white surfaces. "This space is open to so many other rooms, I think white makes for an easier transition and flow. White doesn't compete."