After Charlotte and David Stephenson made the commitment to remodel their kitchen—something they had talked about for years—it seemed the universe was working against them when it came to getting things done.
The first kitchen designer they brought on board was not a good match and they didn't feel as if they would have the dramatic change they were looking for. At the same time, they were dealing with some foundation issues occurring with freezing and thawing around the back corner of the house where the kitchen meets. They had scheduled a contractor to come look at the problem, but they never showed up. It was during a weekend trip to Conneaut Lake where Charlotte was reading through an issue of Housetrends that she noticed a homeowner's name she was familiar with who had had a renovation done by Regis McQuaide of Master Remodelers. "Having lived in Mt. Lebanon for 25 years I recognized Regis's name, but I never had the opportunity to work with him," says Charlotte. "I decided to call Master Remodelers and after I told Regis the situation he came right over."
After tackling the foundation issue for Charlotte and David, the couple decided Master Remodelers was the right company for the kitchen remodel they had been planning for so long.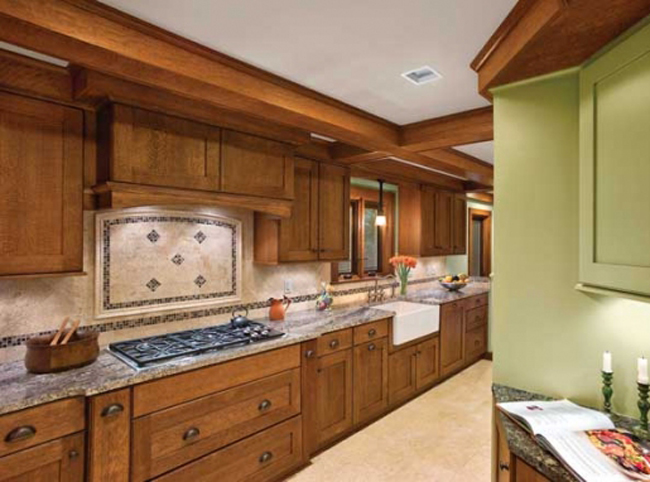 The couple was looking to open up their kitchen and wanted an updated space where they could cook and entertain. The kitchen was outdated with 1980s style cabinetry and a California color scheme. The space needed warming up, which was done through honed Sahara Gold limestone flooring, Sucuri granite countertops, and earth tone paint colors.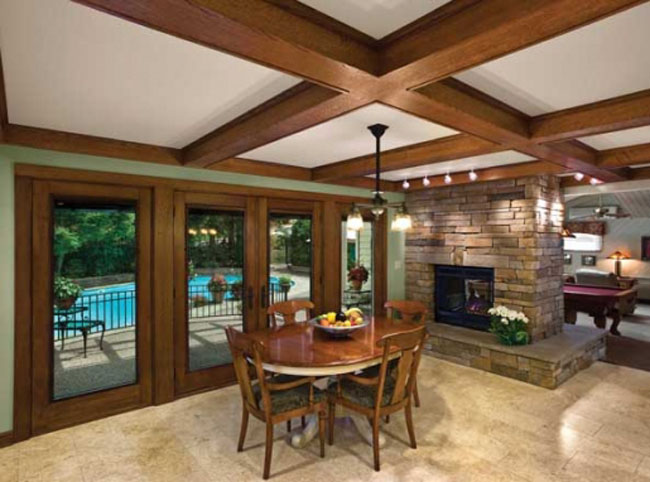 The eat-in area now includes support beams in the ceiling that were added to help the foundation of the house, and are a perfect match to the Tudor style of the home. A stone fireplace was also added and can be enjoyed from the eat-in space as well as the room beyond, both of which were also redone.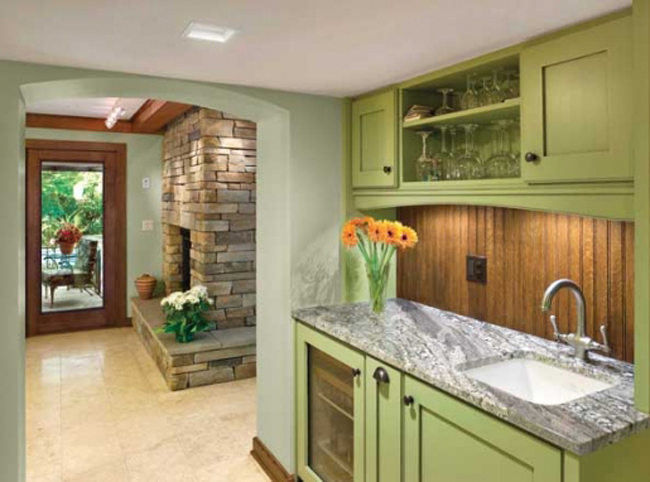 Due to the homeowners affinity for entertaining, the folks at Master Remodelers suggested adding a wet bar to the kitchen and the homeowners loved the idea.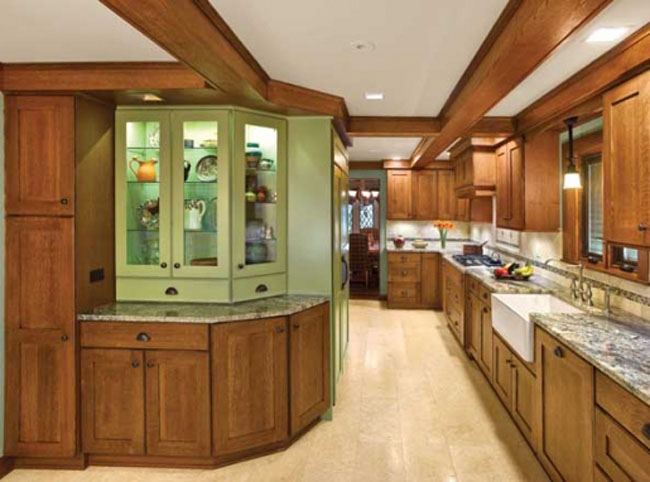 Overall, Charlotte was looking for better traffic flow, and a space that could help entertain groups and family functions. "It's such a livable space now that we're using it more than we ever used our old kitchen, and I really think that is the mark of a successful project," says Charlotte.