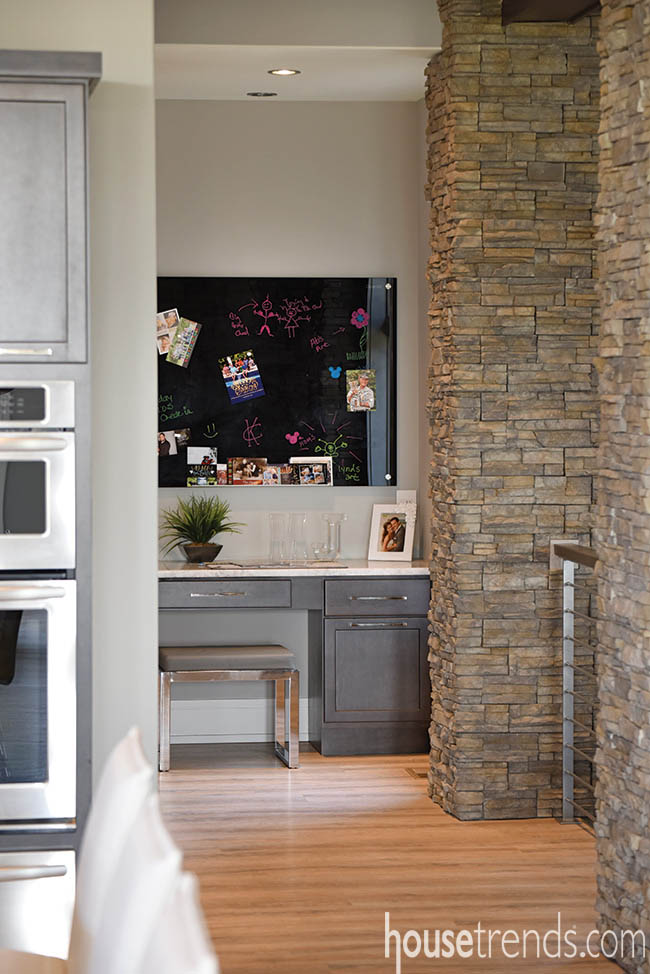 When it comes to building your perfect home, there isn't a detail you should overlook. This includes your flooring – as the sole piece of your home that receives the most use – it's important to find the perfect flooring to fit the needs of you and your family. Because of the increased demand for quality flooring, Luxury Vinyl Tile is skyrocketing to become a staple in the flooring industry.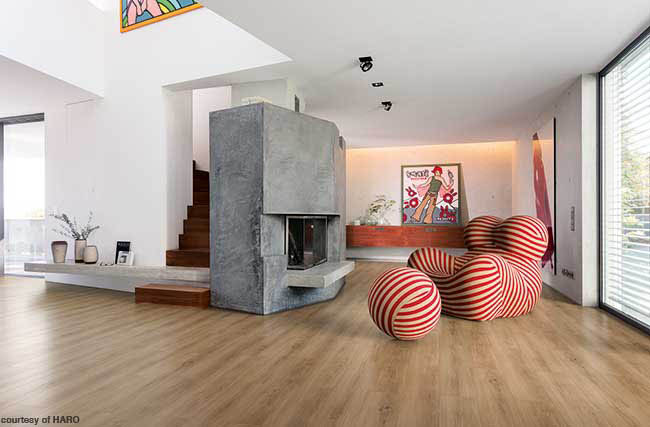 What is Luxury Vinyl Tile?
Luxury Vinyl Tile, or LVT, is often mistaken for common types of flooring like laminate or even standard vinyl tile. However, LVT differs from its popular predecessors by incorporating a protective layer at the top of its design, known as a wear layer, to protect from scuffs and stains associated with frequent use. Because of this, LVT requires drastically less maintenance than that of its counterparts.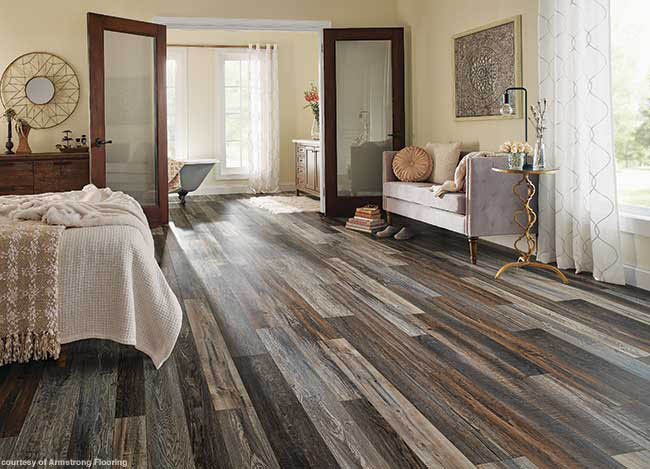 Further, because of heightened 3D printing capabilities, LVT can mimic both the designs and textures of hardwood and natural stone flooring for nearly a fraction of the cost, allowing you to build the floor of your dreams without breaking the bank.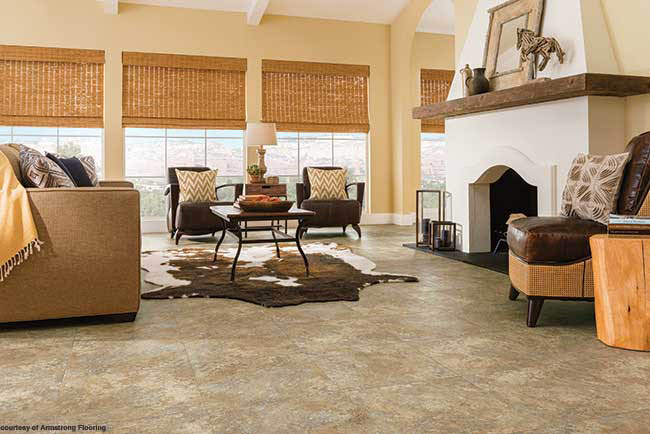 How is it made?
LVT is made of several layers that are fused together under pressure and heat. These layers include a vinyl backing, a resilient core, an image layer (this layer contains your chosen design), and a wear layer.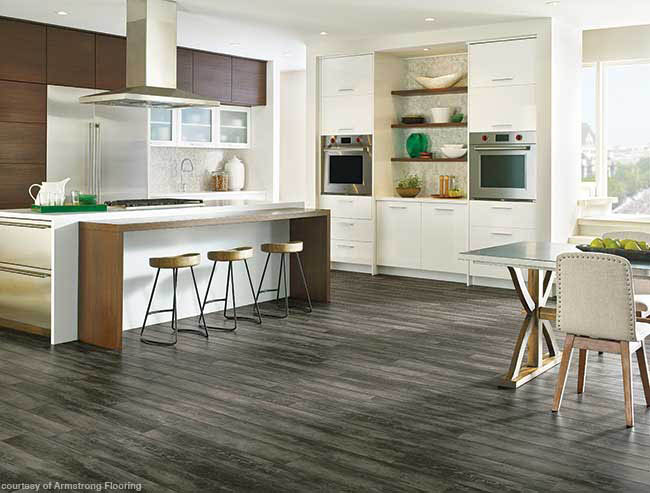 While it's important to choose a flooring design that represents both you and your home, the wear layer is one of the most important pieces in maintaining the quality of your LVT because it serves as a protective layer between heavy traffic and your flooring design.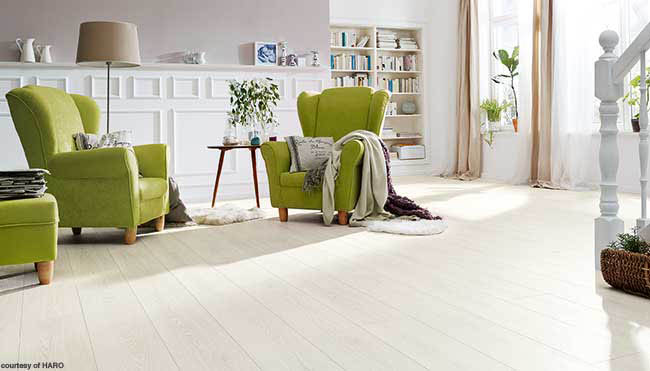 Because of the vast amount of flooring options available, it's important to research and explore several different options before landing on the one that's perfect for you.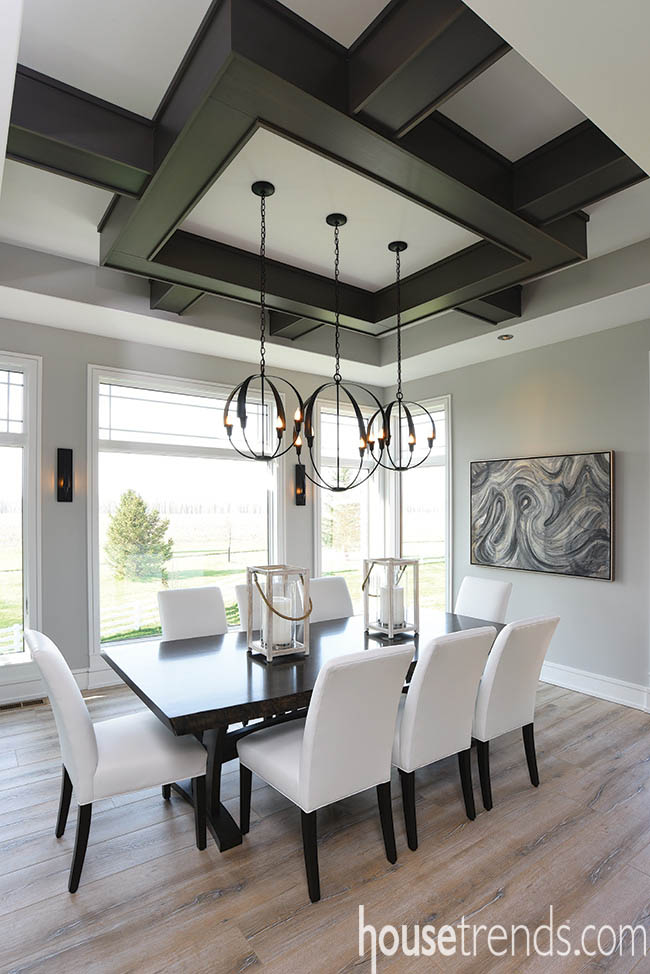 But, by choosing Luxury Vinyl Tile, you're sure to find a design and style you love that will support your lifestyle for many years to come.