There was no way that these homeowners could imagine buying the abandoned 1954 red brick Oakwood home. The narrow kitchen was segregated from the rest of the home and was terribly dated, with older, wooden white cabinets and a black and white tiled backsplash.
But they did purchase it—and then performed a transformative miracle. "We flip-flopped the entire house," says the wife.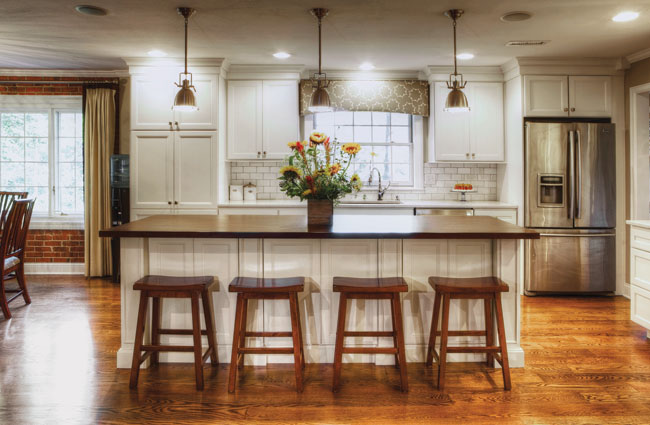 Although it was not part of the original plans, the folks from Greater Dayton Building and Remodeling, convinced the couple to move the kitchen to the center of the home, a bold move, but one that she cannot even fathom any other way.
Now, the kitchen is the focal point of the home; the rest of the space orbits around it, with better circulation for entertaining and living.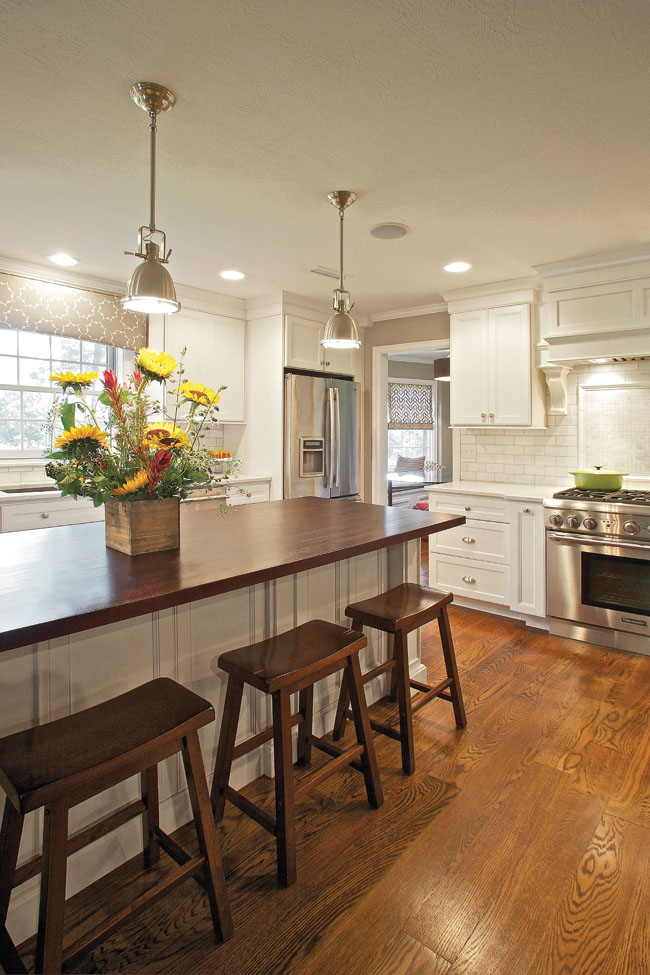 Perhaps the homeowner's favorite feature is the white island with a walnut top and "headlight-looking" lights, which has a central spot in the kitchen and is surrounded by Carrara marble look-alike Silestone quartz countertops.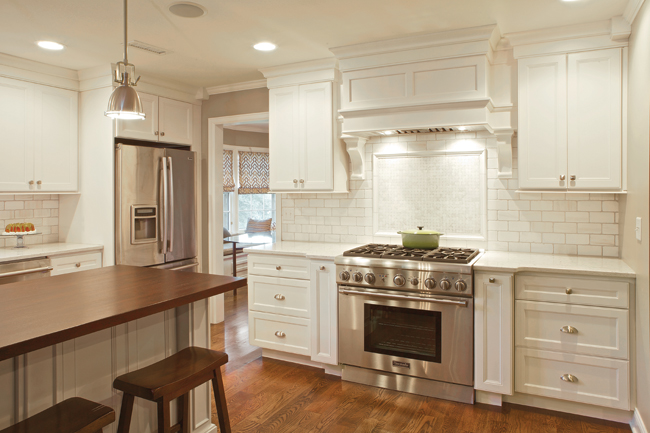 The tumbled white tile with light gray grout and stainless steel appliances give the kitchen a modern feel.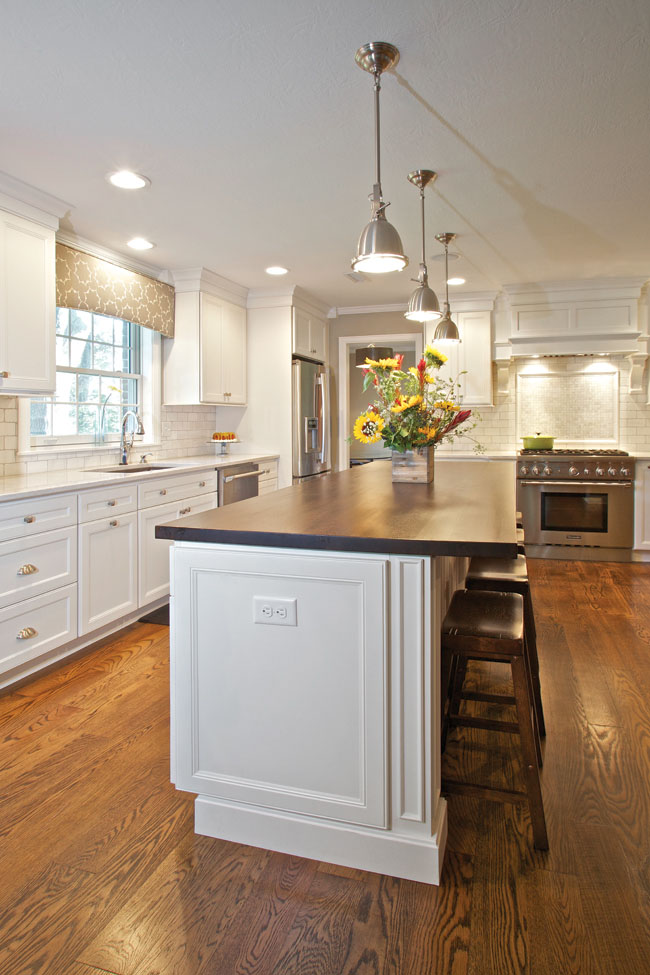 Oak hardwood flooring serves to blend the updated space with the classic aspects of the home.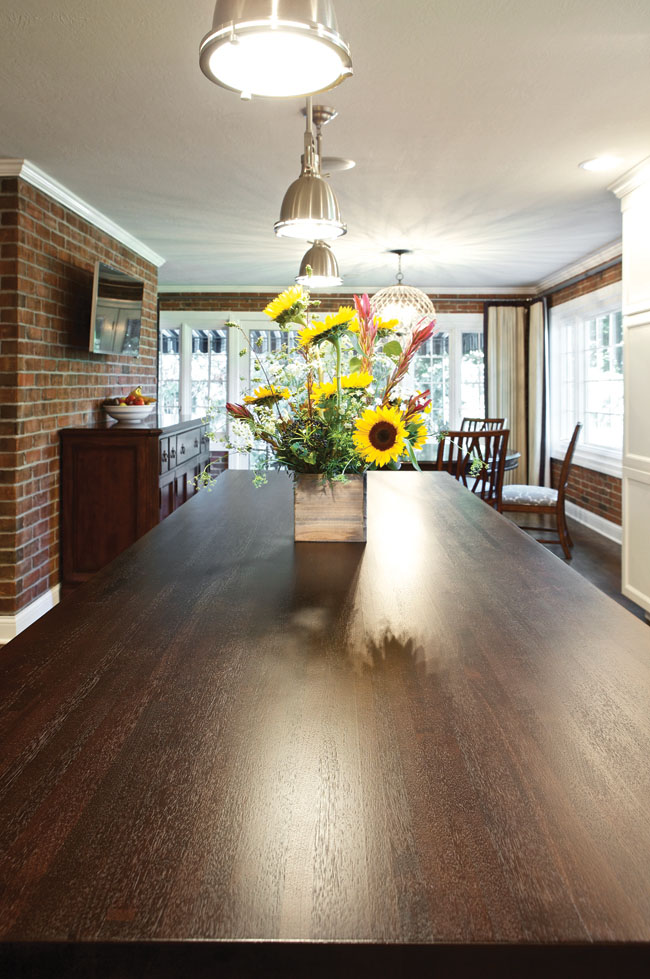 A breakfast bar, which connects the family room and kitchen, features lighted glass shelving for a radiant effect.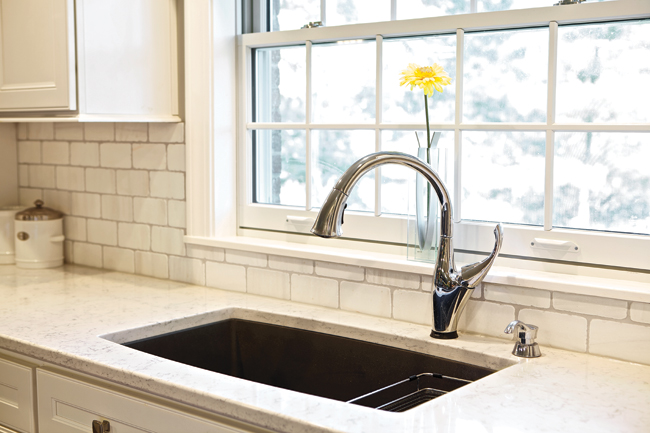 The Blanco sink is located right under a block of windows, giving the appointed dishwasher a spectacular view of the outdoors.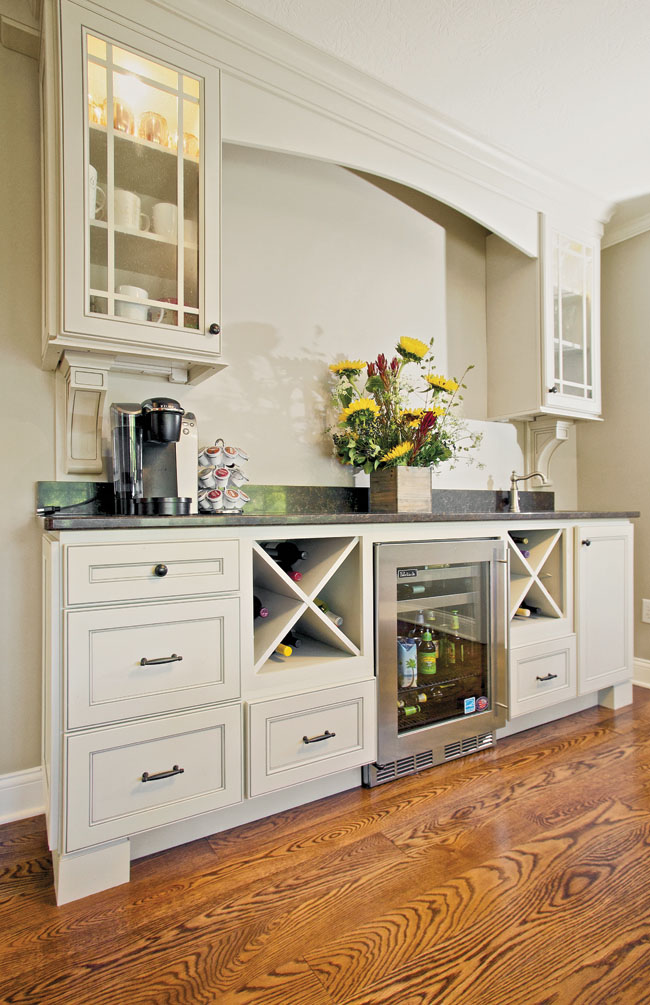 Now, the family is able to use the kitchen for its intended purpose.  "There is plenty of counter space for working and entertaining all in one," the homeowner says. "My house is grand central station all the time. We use 100% of this house all the time.  The kitchen is certainly the heart of the home, but the whole house as designed is completely a usable house."