Home design trends vary from year to year. Sure, the staples stay the same, but the accent pieces, the colors, the accessories, all shift. Take a look at the current top 14 home design trends and see what's in and what's out, and if your favorite design ideas made the list.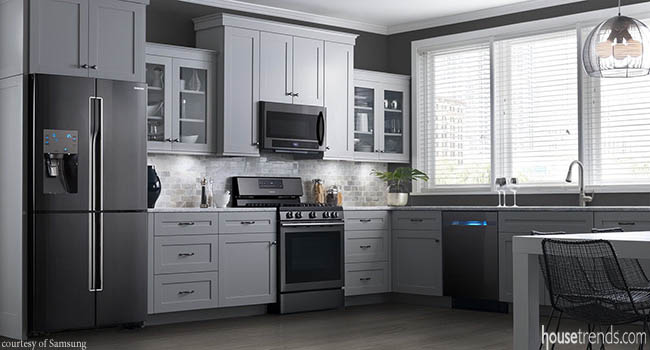 Black or colored stainless steel
Polished stainless steel is out. These Samsung appliances stand out against the white kitchen cabinetry.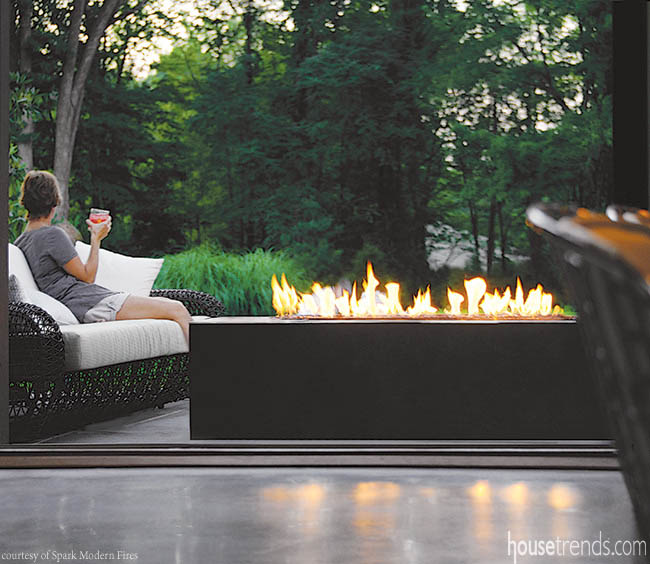 Fireplaces and fire features
They're becoming the focal point of indoor and outdoor rooms, replacing TV's.
Want to see more? Check out this stunning collection of fire features.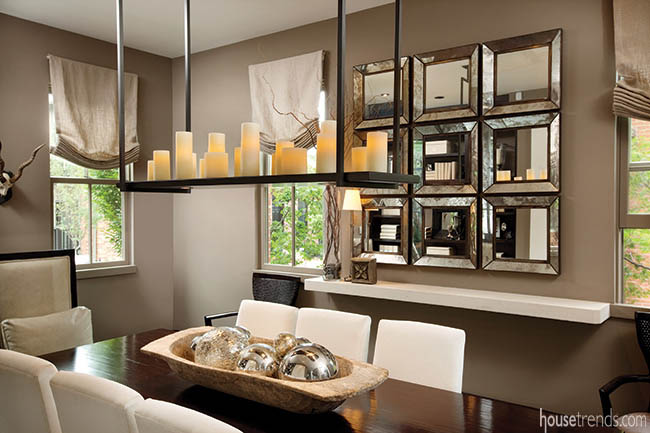 Formal dining rooms
Sit down family meals are making a comeback.
Thinking of updating your dining room? We've got some great dining room design ideas for you!
Graphic throw pillows
Easy way to add pop and personality.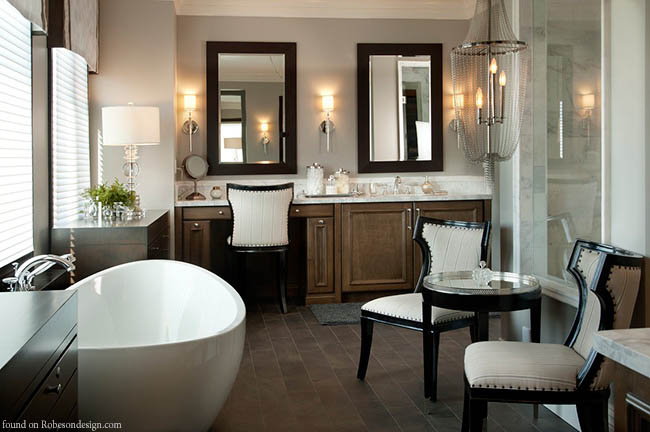 Bathrooms that are living spaces
Chairs and side tables make the bathroom a private hangout.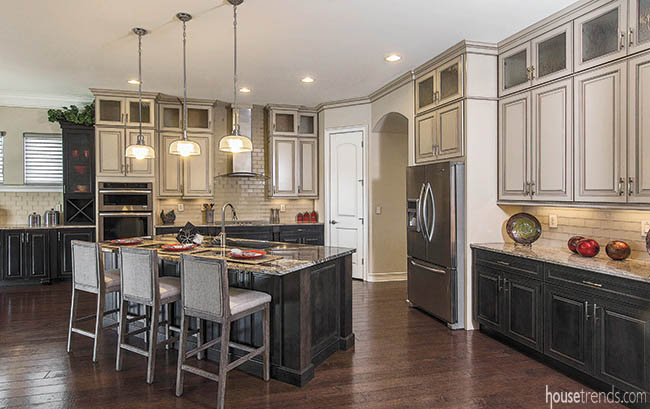 A daring move to add interest to the kitchen.
Looking to go that extra mile in your kitchen? Check out how this kitchen incorporated two-tone Merillat cabinets for a gorgeous result!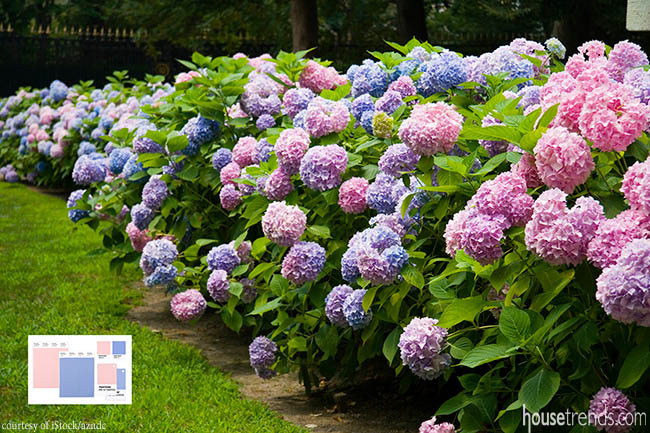 Pantone color of the year, Rose Quartz and Serenity
These lovely soft pink and blue colors are reminiscent of Hydrangea flowers.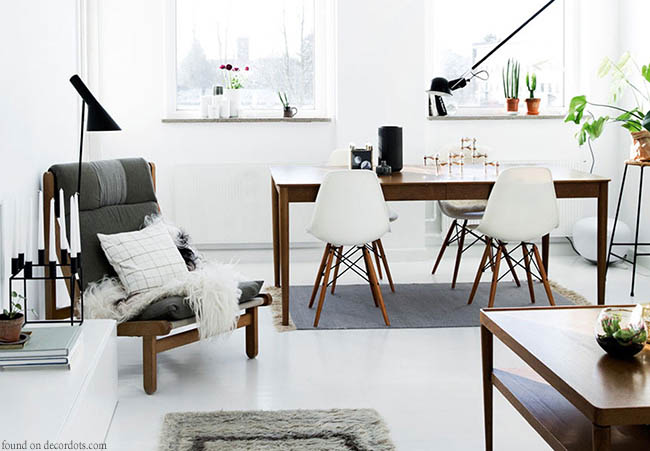 Scandinavian inspired design
Think IKEA.
It's classy, cool, calm and collected.
Gray is here to stay, so why not incorporate one of these gray design ideas into your home?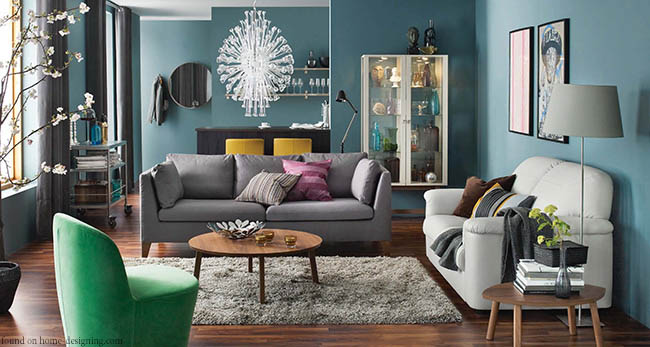 Unplugged living rooms
Going tech-free to encourage family time.
Mixed materials
Combining different textures to express an individualized style.
Geometric tiles
Bold patterns for floors, backsplashes or walls.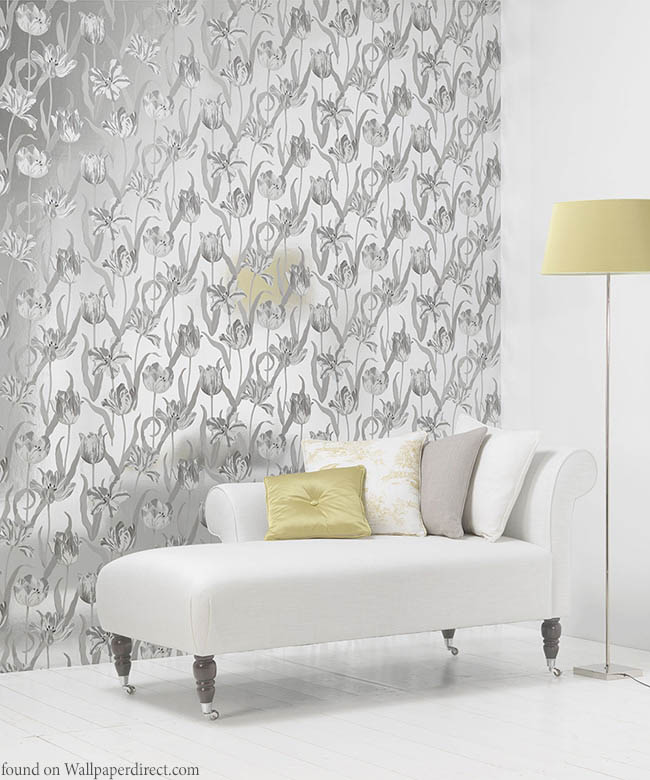 Metallic wallpaper
A luxurious look that adds a little shine.
Does wallpaper strike your fancy? Check out these gorgeous wall treatments.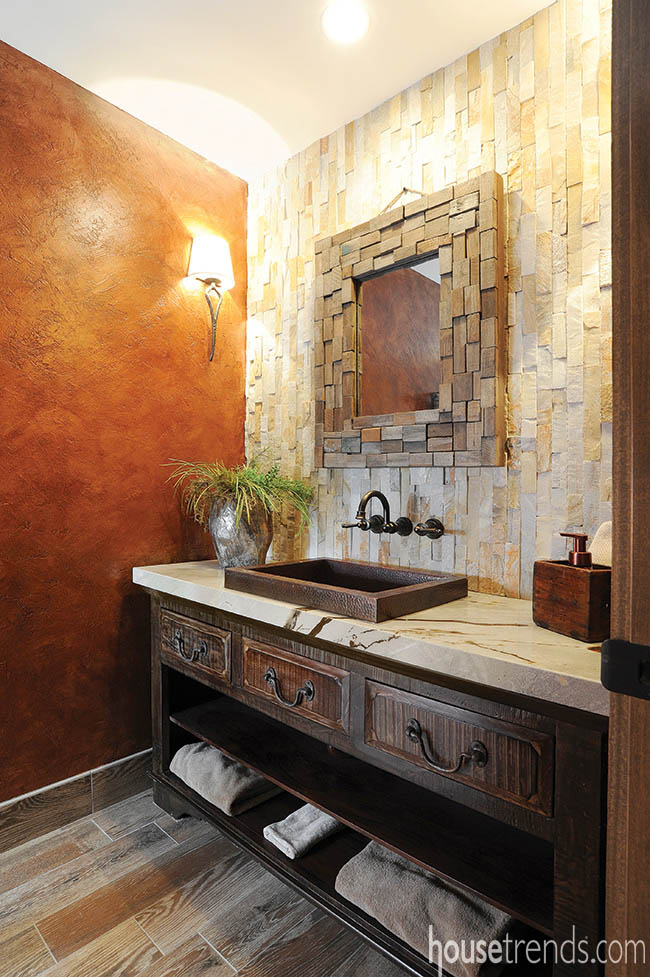 Want to add a little something extra to your bathroom? Why not invest in an eye-catching mirror or vanity?