It doesn't take much for our homes to descend into disorganization. With schedules and storage bursting at the seams, one day's unopened mail becomes a permanent pile of paperwork. An entryway or tabletop becomes a daily dumping ground. Or a few new holiday decorations become basement clutter.
But before you resign yourself to a life of domestic mayhem, consider this: In just three steps, you can restore the order. Using these tips from members of the National Association of Professional Organizers (NAPO), you can create a system that will keep your home organized—no matter what life brings.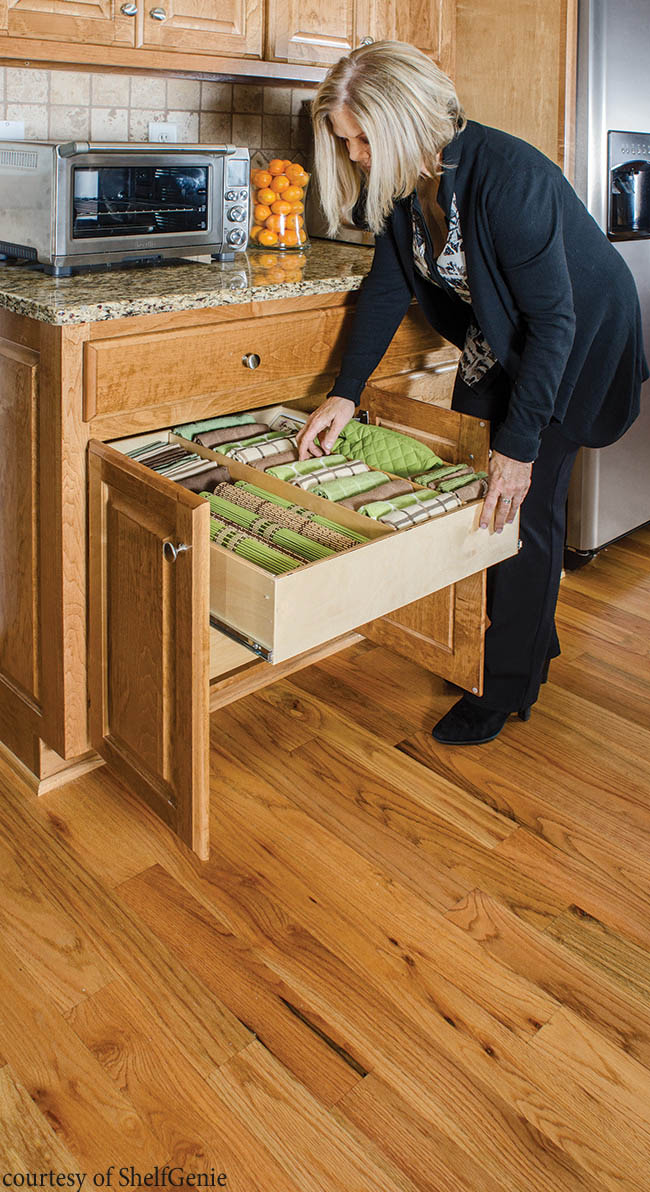 Step 1: Plan and purge
Start small.
Even if your whole house has gone rogue, start with just one storage zone—like the garage, pantry or hall closet, recommends Jill Yesko, president of Pittsburgh-based Discover Organizing Inc. It will help you refine your system before moving on to more complex areas, and will set you up for future success—by clearing out room for items that need a more appropriate home than the kitchen counter or front foyer.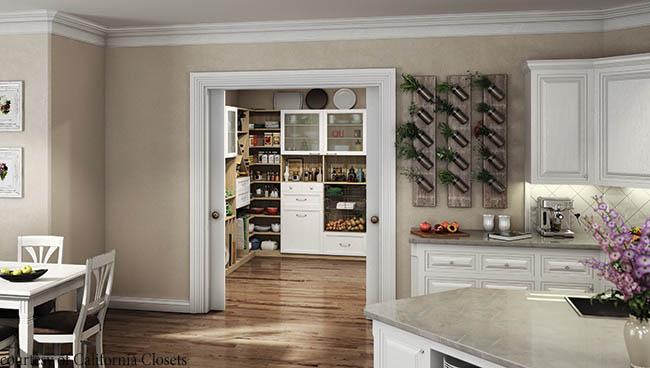 Allow ample time.
Like any home-improvement project, purging and reorganizing typically takes more planning and time than anticipated. Schedule it like any other appointment, and allow an extra hour or so at the end of each work shift to restore the space to functional use—especially in high-utility areas like the kitchen or bathroom.
Be methodical.
Just the thought of organizing an unruly basement or overflowing closet can feel paralyzing and overwhelming without a method for attacking the madness.
No matter the space or scenario, Yesko works from left to right, top to bottom, and places every item in a box or area on the floor labeled with a K, T, S or D—allowing her to sort out which items to keep, toss, sell or donate. Susan Layden, of Susan's Organizing Solutions in Tampa Bay, also recommends creating a "relocate" pile, so you don't get derailed by every item that needs to find a home elsewhere.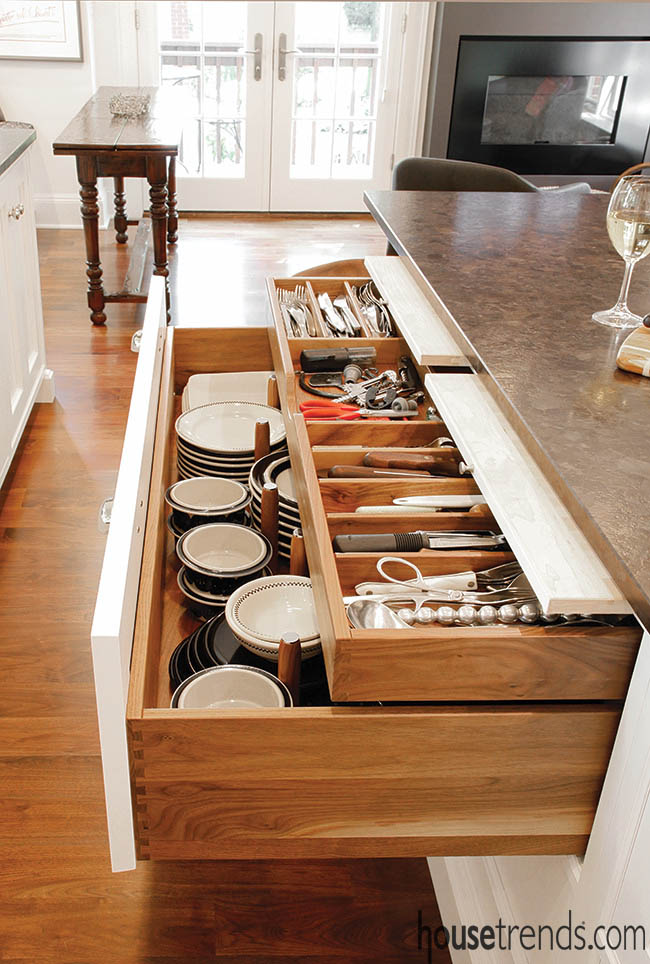 Beware of the "some day" mentality.
Whether you're sorting through clothing, kitchen devices or cosmetics, only keep items that you like and use. Period. It can be difficult to say goodbye to a favorite pair of jeans that no longer fit or a thoughtful gift that isn't quite your taste, but resist the urge to keep it because you might "some day" miss it. To gain a little perspective, consider, on a scale of 1 to 10, how traumatic it would feel if that unlikely day did come.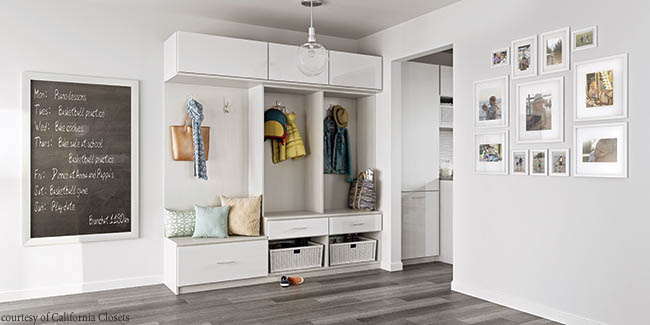 Step 2: Create solutions
Find a home for everything.
The most important—and overlooked—step in creating lasting organization: designate a home for every single item and a use for every space.
"It's a necessity," Yesko says. "Without it, that's how things get out of control."
Reserve the most accessible locations for belongings that rank high in both importance and frequency of use.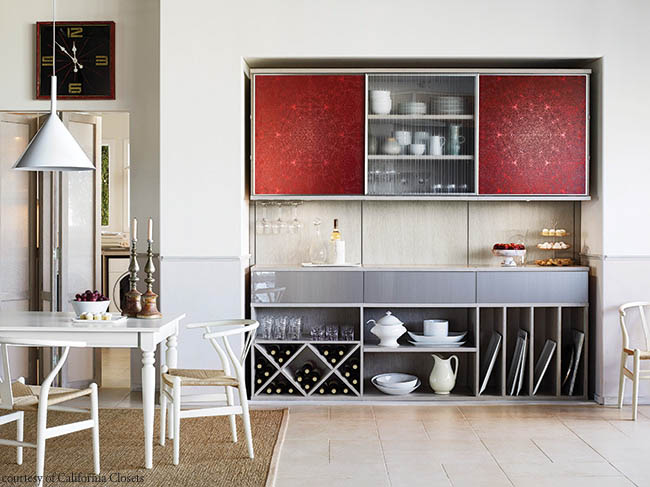 Don't fight nature.
For best results, clutter-busting solutions should cater to your family's natural tendencies. If everyone in your clan dumps their shoes at the front door, cubbies at the back door aren't going to accomplish anything. Likewise, if your dining room table doubles as a desk, don't attempt to banish the paperwork, Yesko says. Instead, create a portable workstation that easily packs up, using a handled file box or simply a system of manila folders housed in a basket.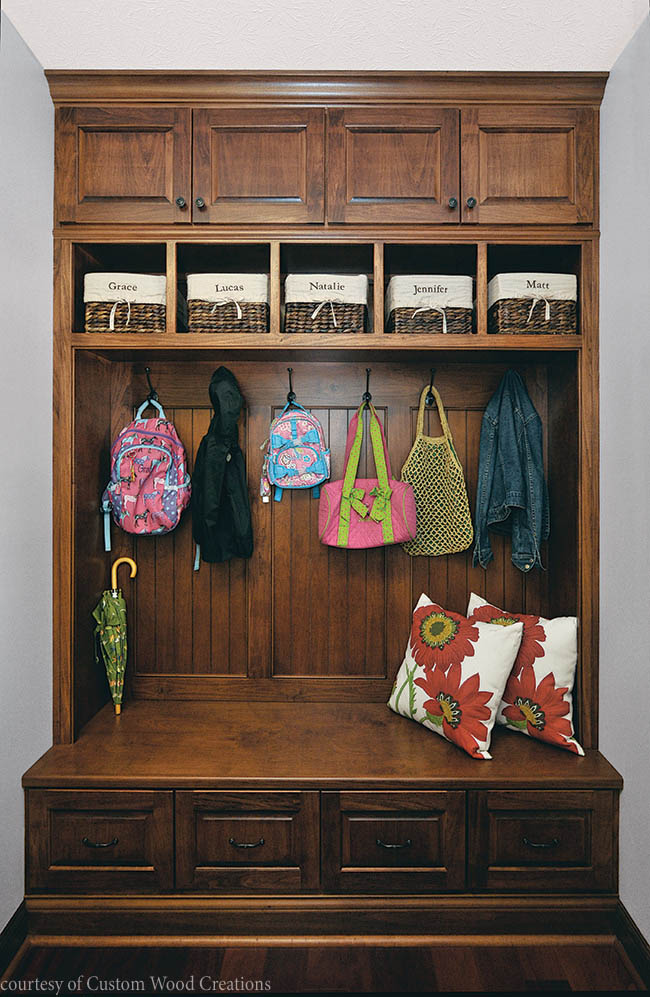 Label it.
Particularly in larger households, labeling bins, shelves and other "homes" for items can be an essential tool for maintaining order. In the pantry, for example, designated shelving space for cereal, soup, baking supplies, etc. makes it easy to know, at a glance, what's available for a last-minute meal and what needs to be restocked.
Even young children can get in the habit of stowing their toys and games in the appropriate places—just label the location with pictures rather than words.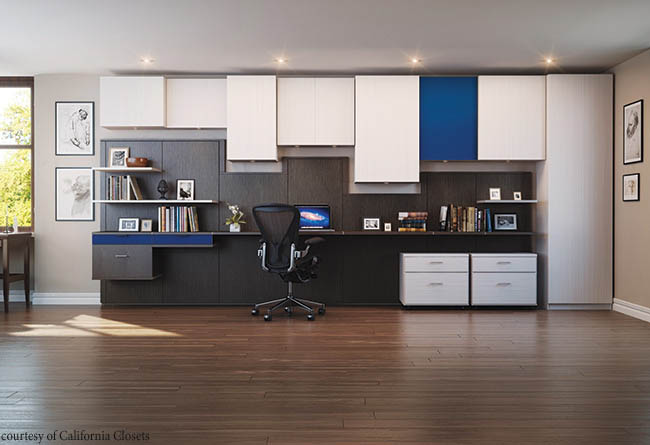 Leave room to grow.
Whether you're filling a closet or deciding between a 72- or 100-quart bin for Halloween decorations, make sure that 25 percent of the space is left open, Yesko recommends. This is a crucial component for keeping your system intact as you accumulate future belongings or relocate items from other spaces in your home.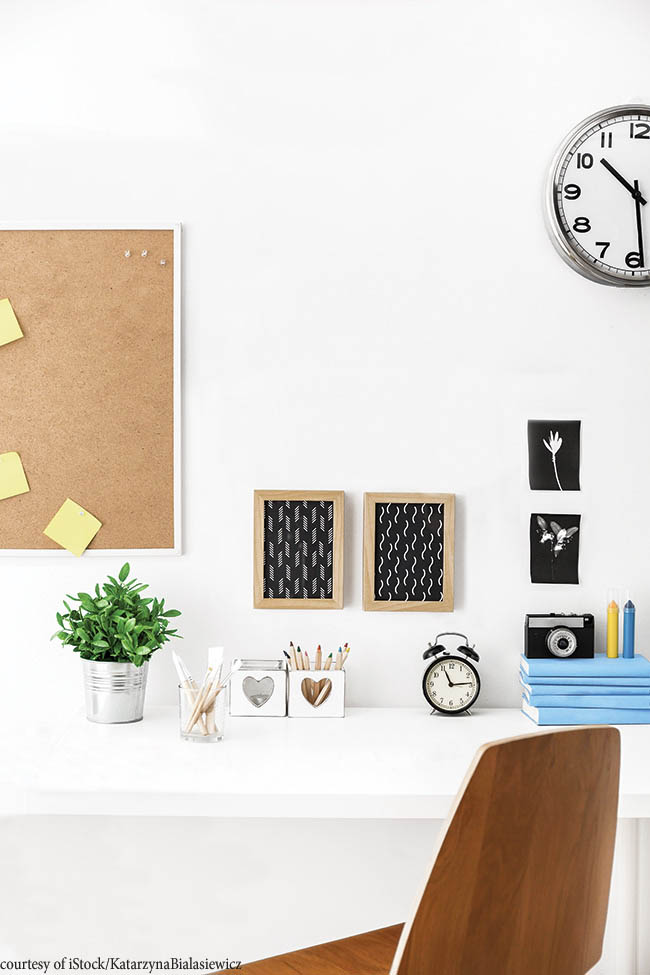 Step 3: Maintain
Schedule it.
When it comes down to it, organization is built on routines, not storage systems.
Busy families can benefit from scheduling a daily "pick-up time" right before dinner or bed. If paperwork and mail is an ever-present problem in your home, assign one place and time for sorting, purging and filing every day, Layden says.
To keep those routines in place, set aside 10 to 15 minutes every Sunday to look over everyone's calendars and assign responsibilities for the week, Yesko recommends. In addition to keeping your home tidy and the chores checked off, the proactive process can help you plan for the week—from meals to carpools.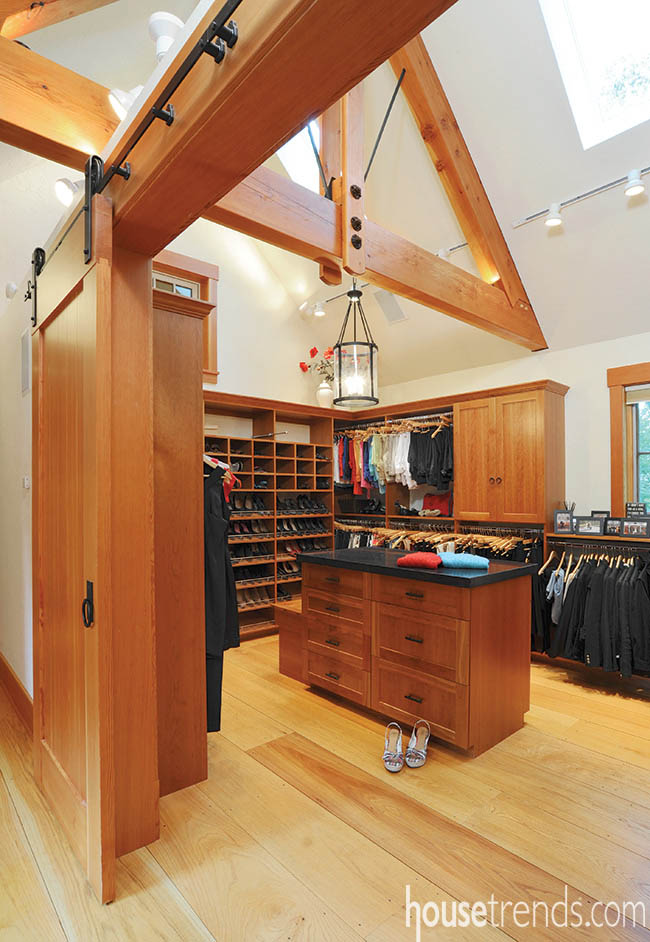 Practice prevention.
To achieve lasting organization, Julie Riber, the owner of Transformare Organizing Services and a board member with NAPO's Ohio chapter, recommends establishing ground rules for what stays, what goes and when. A few examples: "I will not keep newspapers older than one week or magazines older than two months"; "Any non-perishable item in my pantry for more than a year will be donated"; or "If it's worn, torn, stained or broken, I will throw it away."
If you're prone to retail therapy or can't turn down a bargain, take a cue from Layden, who sometimes gives clients signs that remind them "Less is more" or "Enough is enough."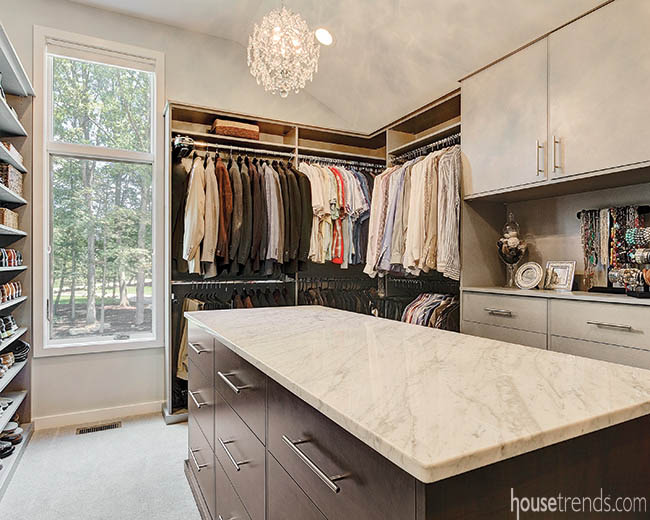 Adjust as needed.
If you're not working with a pro, expect to make some adjustments as your system is put to the test of everyday life. Use those weekly household meetings to address any problems or challenges and create a plan to restore order.
Resources: California Closets; Custom Wood Creations; Discover Organizing Inc.; J.S. Brown & Co.; National Association of Professional Organizers; ShelfGenie; Susan's Organizing Solutions; Transformare Organizing Services