The first thing you feel when you walk through the doors of Doug and Kristal's home is completely relaxed. Like the feeling you get after a long drive or flight to the beach and walk through the doors of your vacation home. That sense of "ah…now I can really relax!"
The thing is, these homeowners get to experience this feeling every day, in large part to their passion and vision for wanting to create their own daily escape.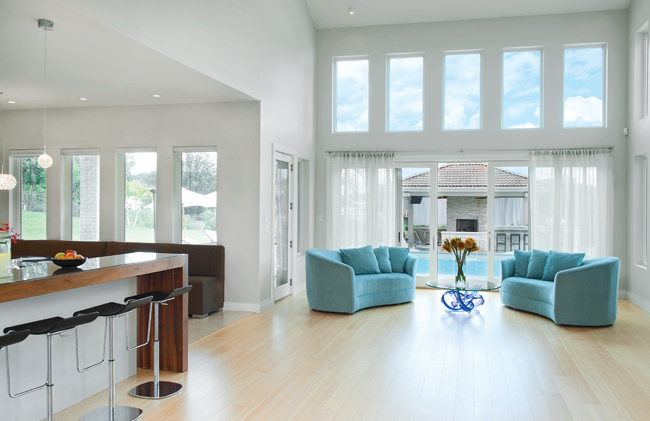 Centered on outdoor living, the focal point of the house is a two-story, custom open main space, connecting the kitchen, family room, dining and spacious entry and staircase with direct access to the outdoor pool and entertaining space.
The back of the house features a two-story wall of glass that opens up to extend the indoor living space into the outdoors, and vice versa. The feeling you get is one of peace and complete relaxation—exactly like how you would feel in an exotic beach house.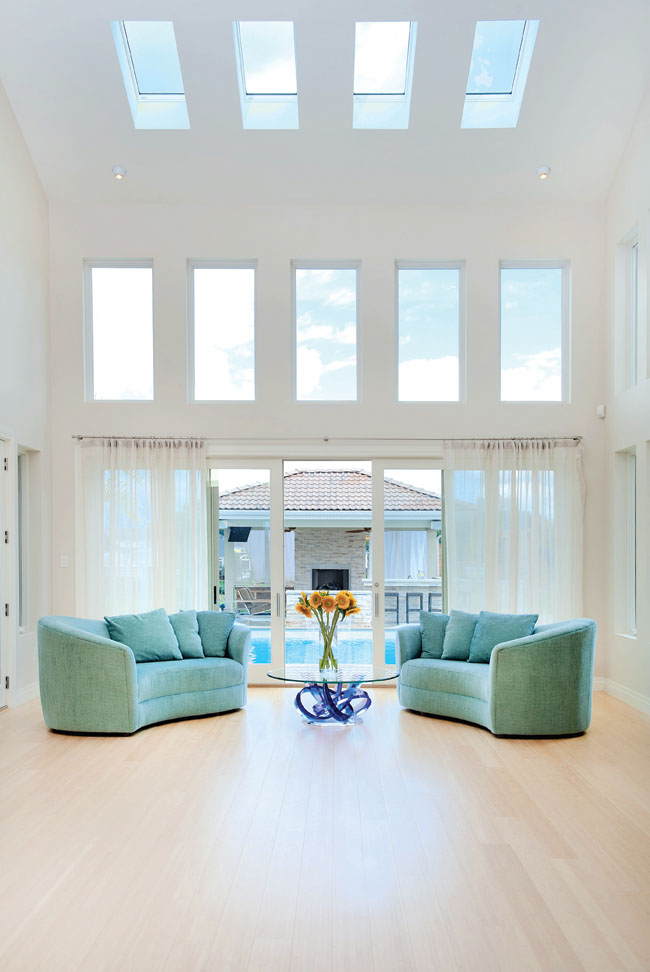 In addition to a pair of soothing blue sofas, the family room/great room incorporates a very warm and modern fireplace, inspired by a similar design that the couple found at The Fairmont Hotel in Pittsburgh.  "We wanted to keep our home warm, but with a very contemporary feel," says Kristal. "Even in the winter, we wanted to be able to feel like we were at the beach. We have friends who walk in through the front door and say they can feel their blood pressure immediately going down."
The couple set out to create a home where they could escape from the stresses of life. "Not just for us, but for our family and friends. We want people who visit to feel the peace and warmth that we experience when we go to our favorite places."
The end result is paradise found, right at home.