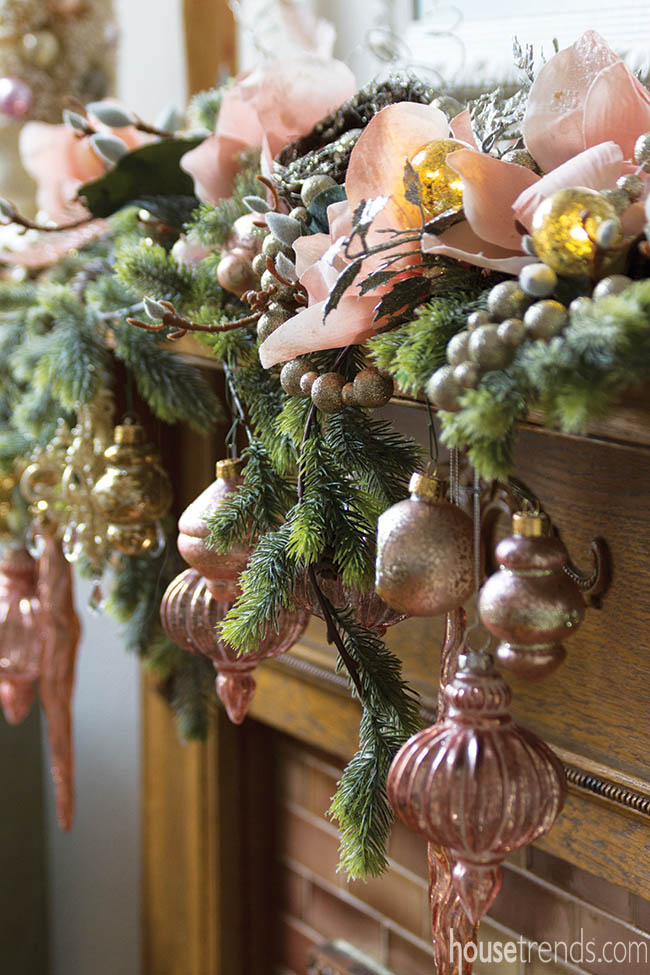 Every year, in celebration of the holidays, homeowners who are passionate about living in Newport's historic East Row neighborhood, painstakingly decorate their homes to the hilt and throw open their doors to let hundreds of enthusiastic visitors pass through.  Their community's Victorian Christmas Tea and Home Tour showcases Queen Anne and Italianate style homes which have been carefully renovated with new kitchens, master suites and more, while retaining the original staircases, fireplace mantels and woodwork.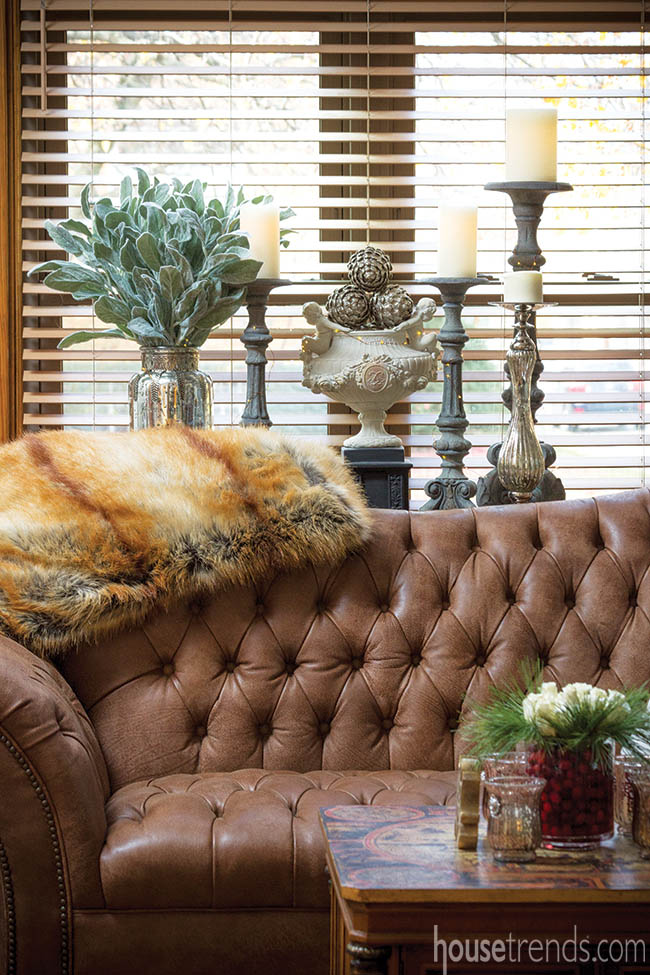 The houses we are highlighting here are from the 2016 tour. This year's tour will take place Saturday, December 2 and Sunday, December 3. Go to eastrow.org for details.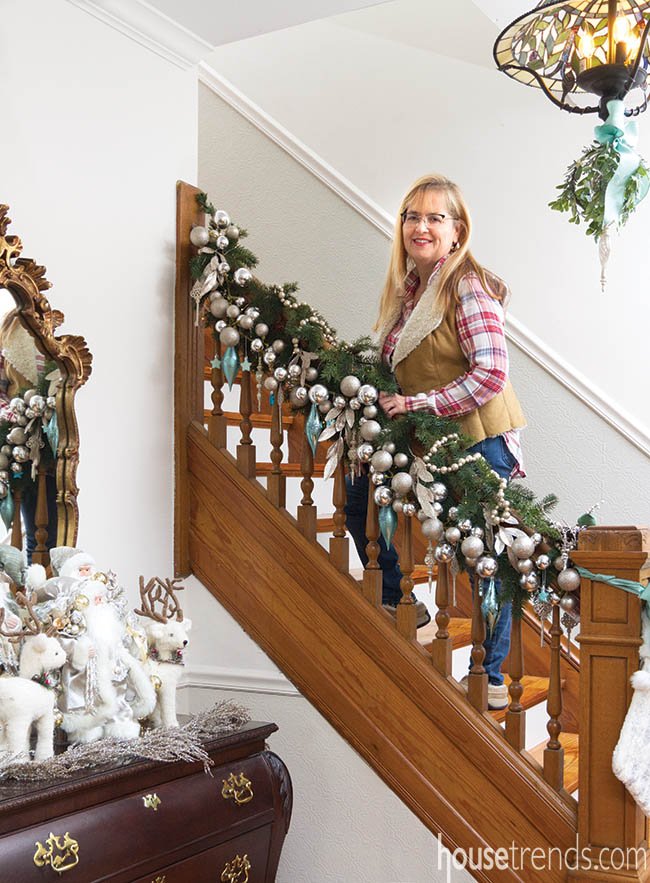 It's all about the dress
An elegant experience greets guests who step inside the romantically-styled East Row residence belonging to Catherine Rector who says her home "is all about being a woman."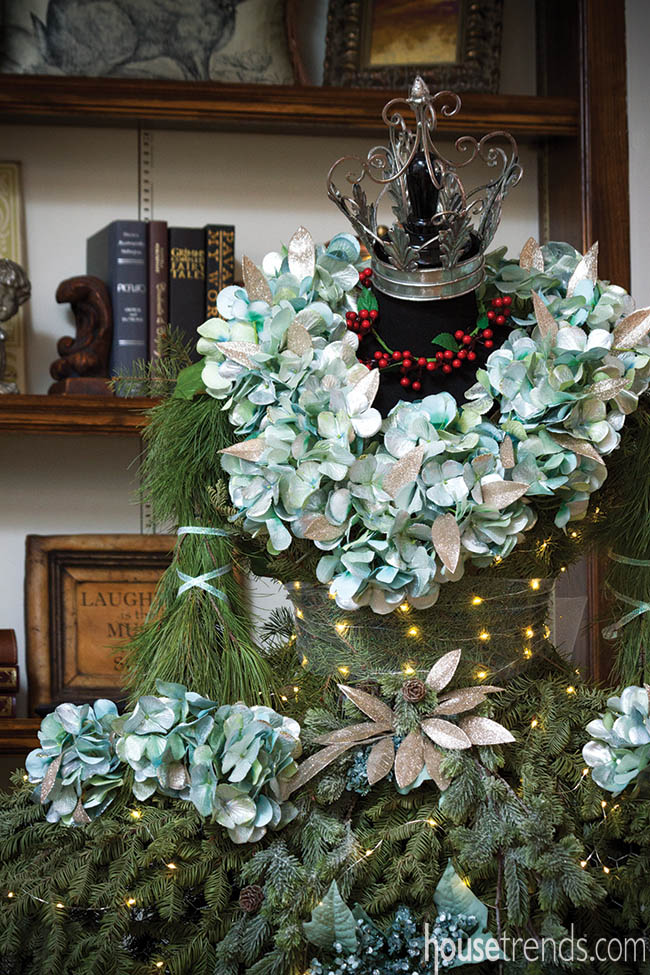 That philosophy is immediately apparent with one glimpse at the centerpiece of her holiday themed decor.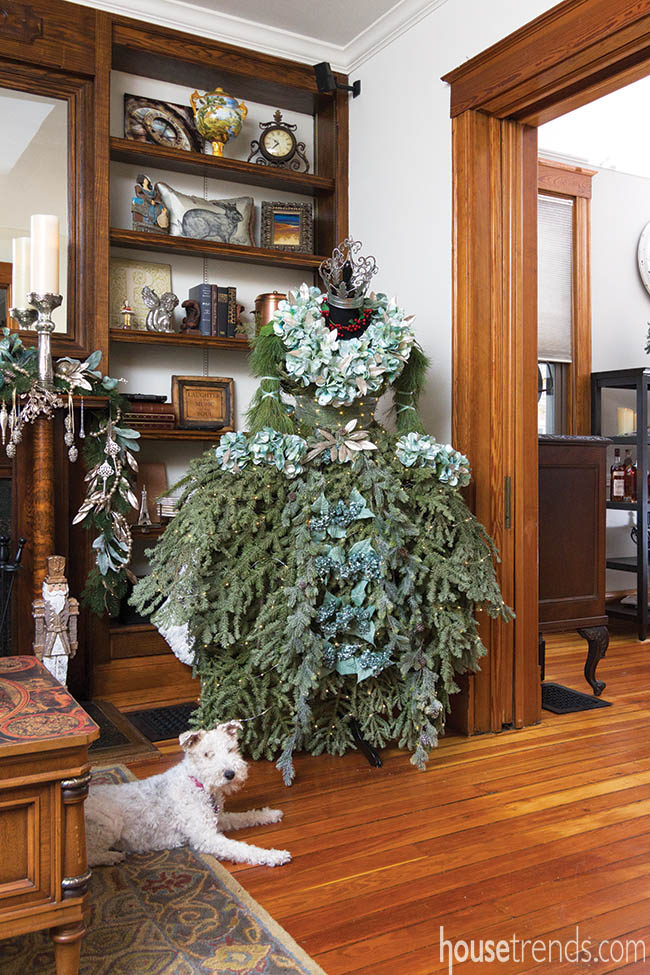 Catherine and her close friend Nancy Stover designed a striking life-size evergreen and berry-covered mannequin that showcases the homeowner's love of fashion and flora.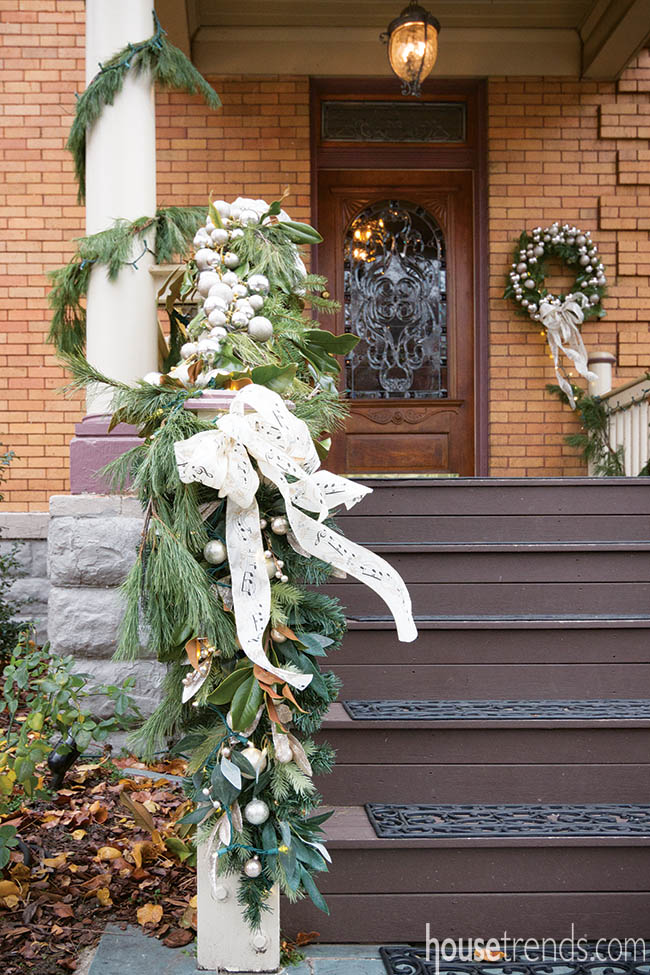 What isn't quite so apparent, is that Catherine had lived in this Newport home for just a few months before she decided to throw the doors open and invite tour-goers in for a look. In May of 2016, Catherine moved here from a secluded two-acre lot in Anderson.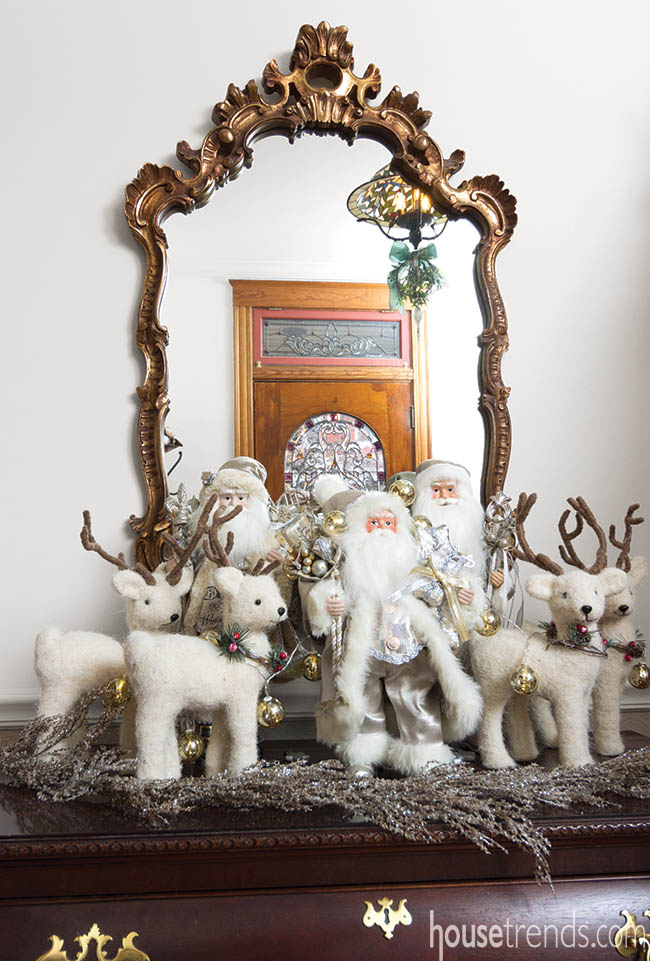 "I think if you live in a more walkable community, you are more apt to get involved," she says.  "I work downtown. It's a 40-minute walk in the right weather and the right shoes."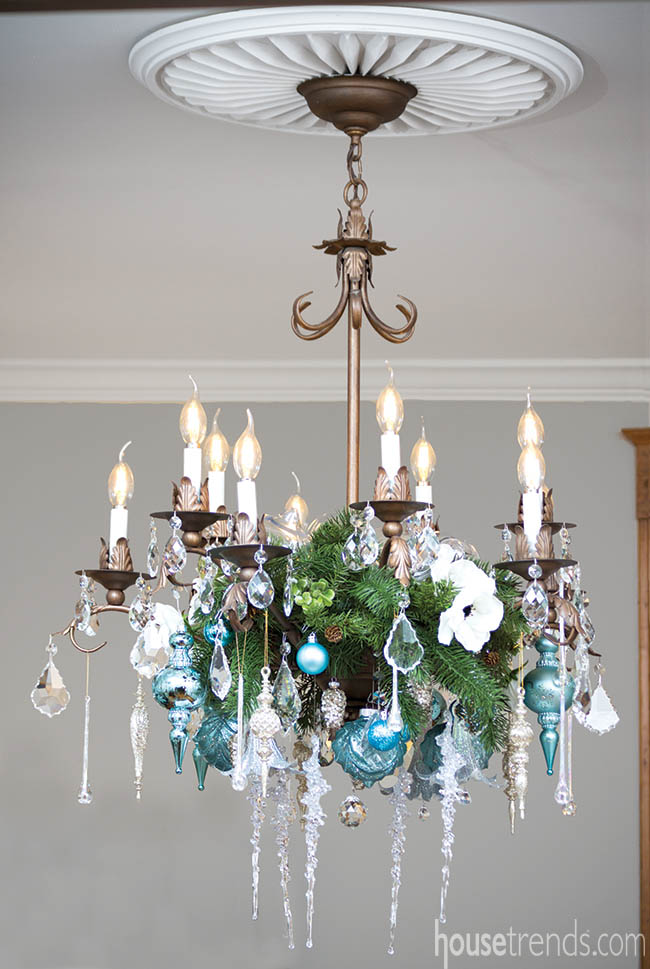 Catherine is an avid gardener and member of the East Row Garden Club and she frequently joins in on her community's twice-a-month social and educational events.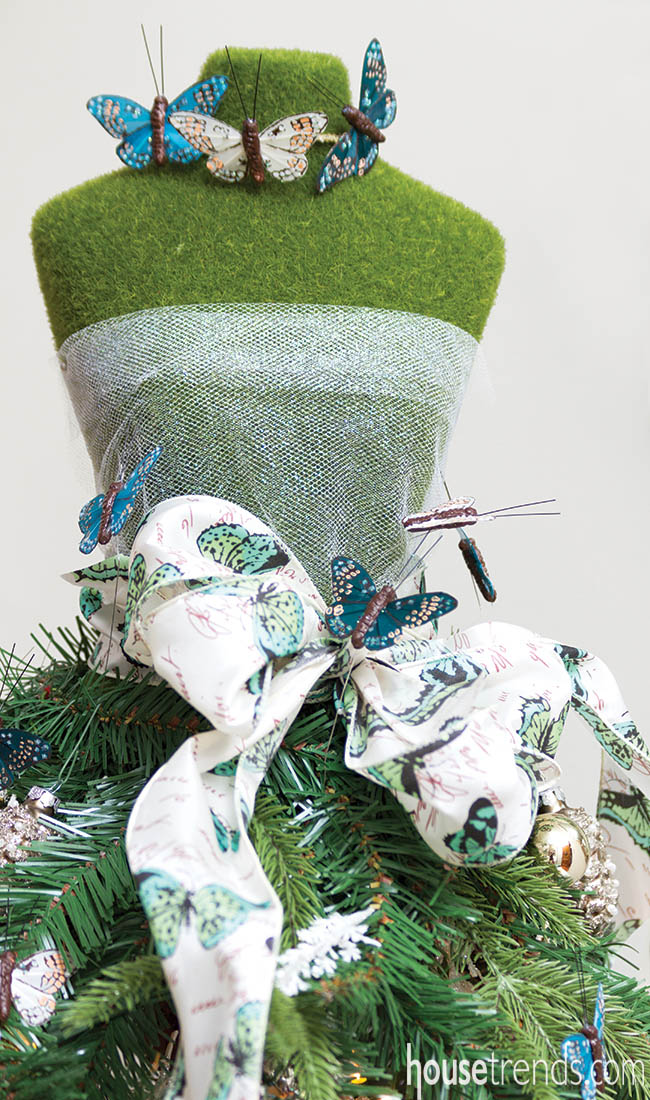 "This is such a warm and inviting community," she says. "People come from all walks of life, but nobody here is better than anybody else."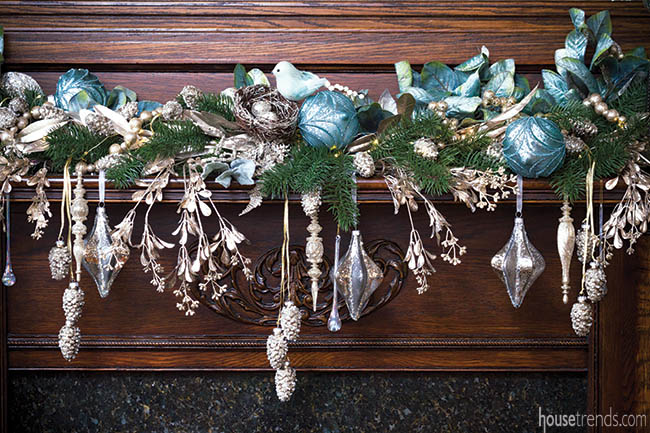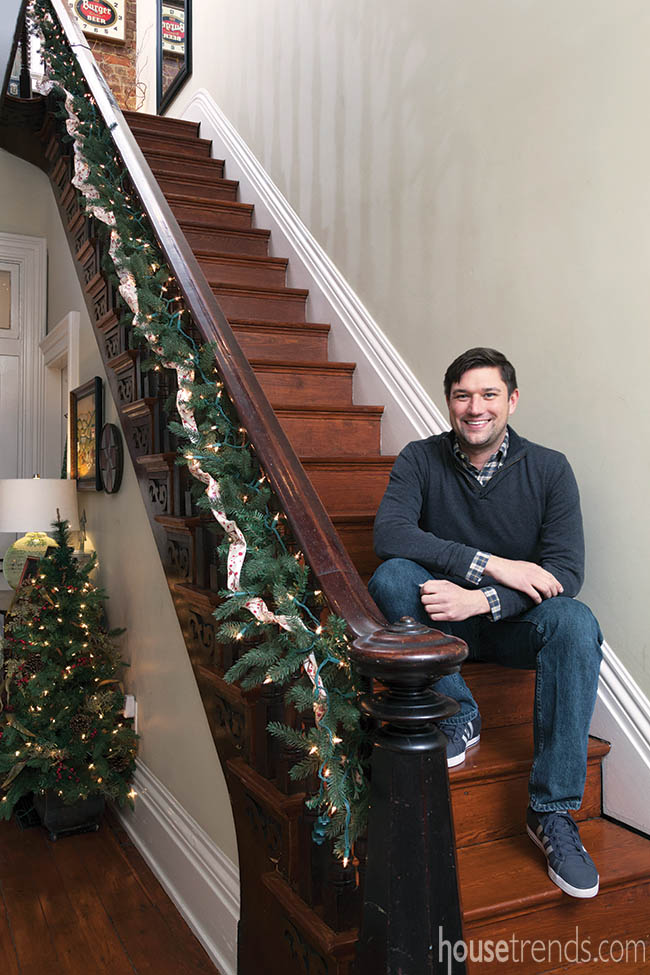 Coming out of the woodwork
Like many of his neighboring homes in Newport, just inside the front door of Mark Ramler's home, an intricately carved, wooden staircase leads to the second floor.
It was this feature that convinced Mark to overlook other less attractive aspects of what was a three-family rental when he bought it in 2008.  Dropped ceilings covered up the tops of windows, there were multiple inside additions, paneling and sometimes eight layers of wallpaper covered the walls.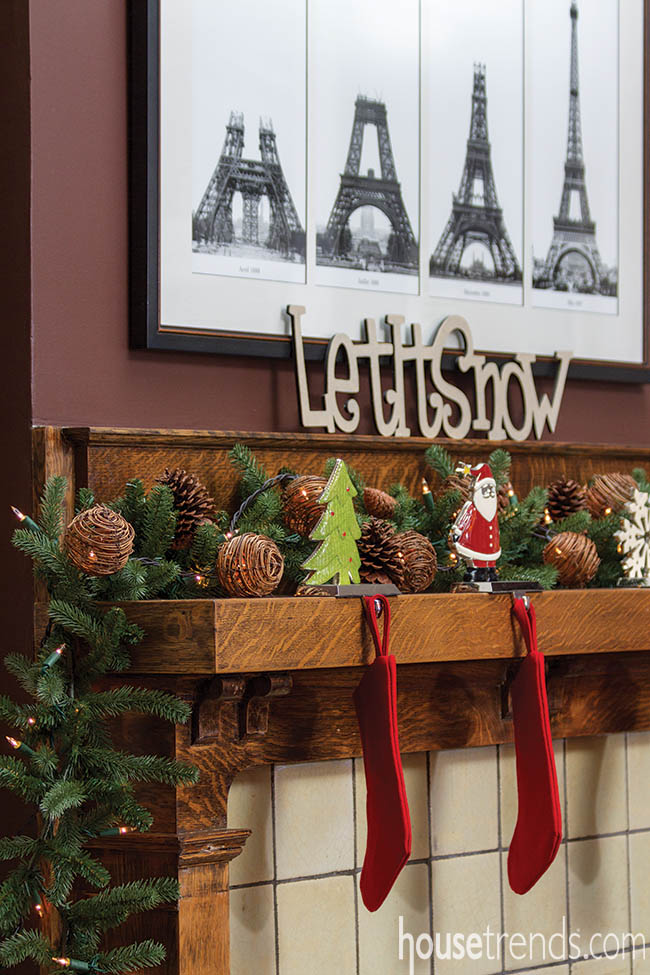 "I walked in and saw the staircase. When I saw the craftsmanship in that, I knew the rest of the place would follow suit," Mark says.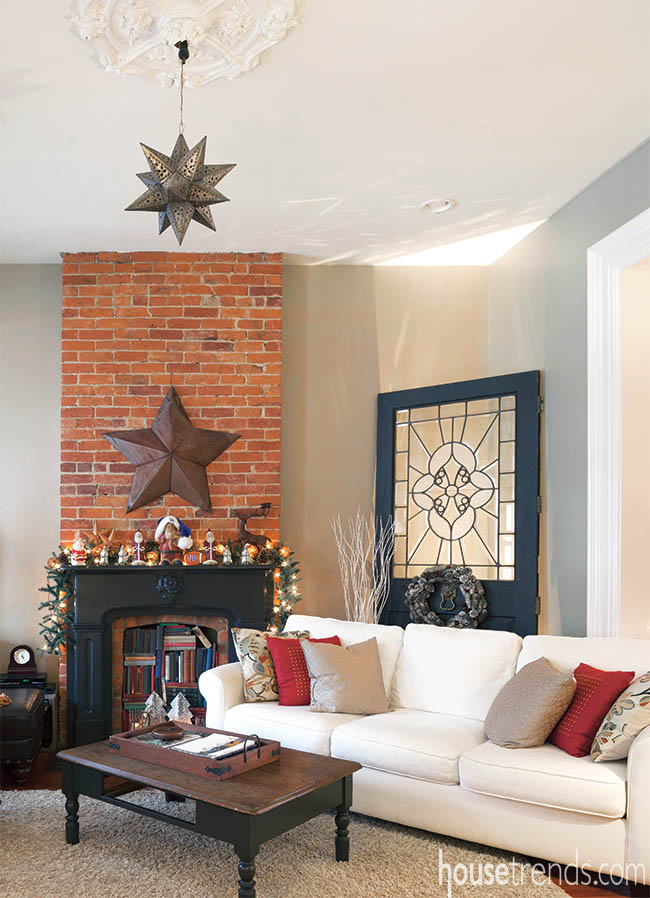 With a freshly-earned Bachelors of Architecture, and beginning his Masters of Historic Preservation degree from the University of Kentucky, the then 23-year-old decided to take on this rather ambitious rehab project.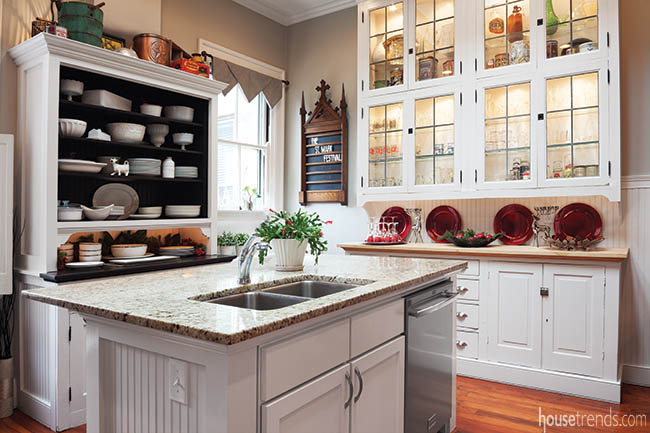 My parents and brother worked with me a lot on this place," Mark says. "It was a little bit scary and crazy, but an awesome bonding experience."
Two years later, Mark has a gem that is well-known among the residents of East Row.  "I've been on the Christmas tour, the garden tour, the kitchen tour…you name it," he says.
And it's no wonder. Tour organizers know that Mark goes all out with even the most intricate details of his home when opening the doors to guests—for special occasions or every day.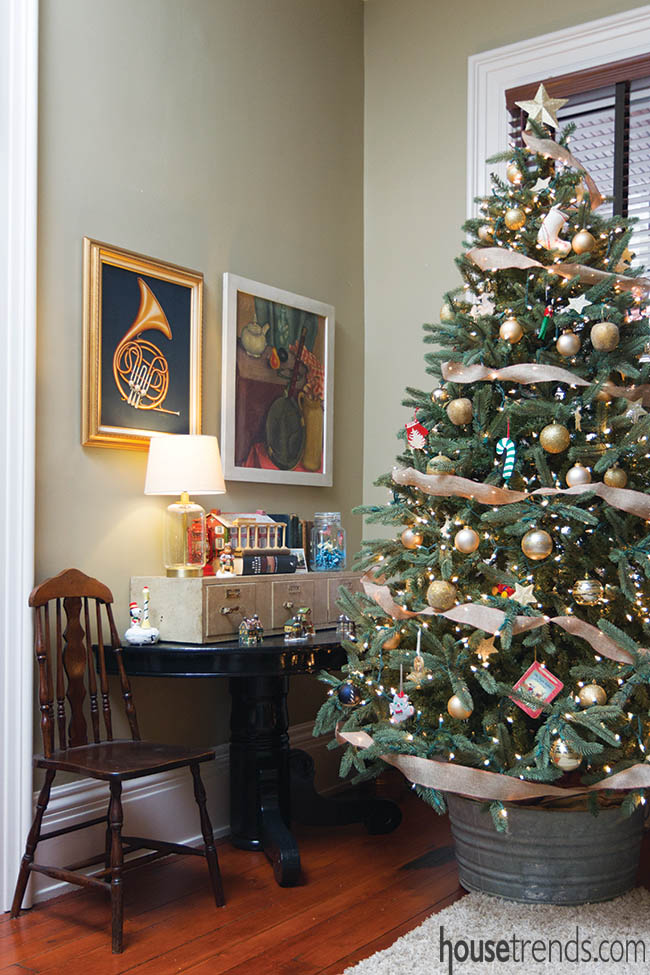 The now 32-year-old is passionate about his community. He is particularly enchanted by the area's architecture. Mansion Hill Properties, a business he co-founded in 2012, specializes in the renovation of historic properties—many of which are nearby.
When asked if he would consider tackling another renovation for his own use, he's open to the idea…. sort of.
"For me to move, it would have to be the perfect place….and in the same block with the same neighbors."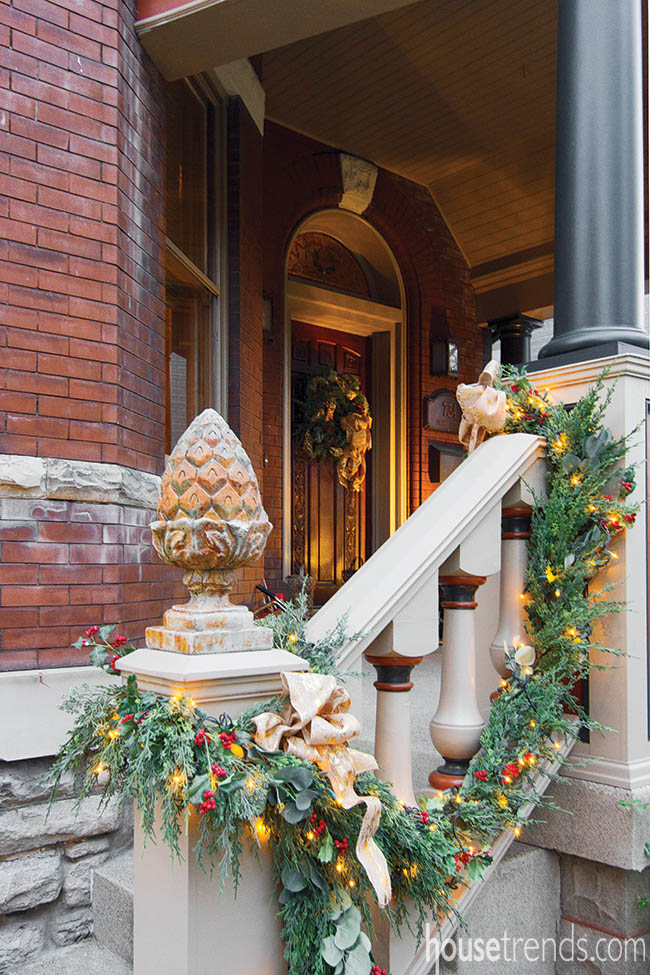 Seasoned hosts
Opening your doors to welcome hundreds of guests is a great incentive for getting things done around the house, according to Curtis Heuser and Steve Cox. "It forces you to freshen up those tired architectural and interior design details and get even more creative with seasonal décor—inside and out," says Curtis.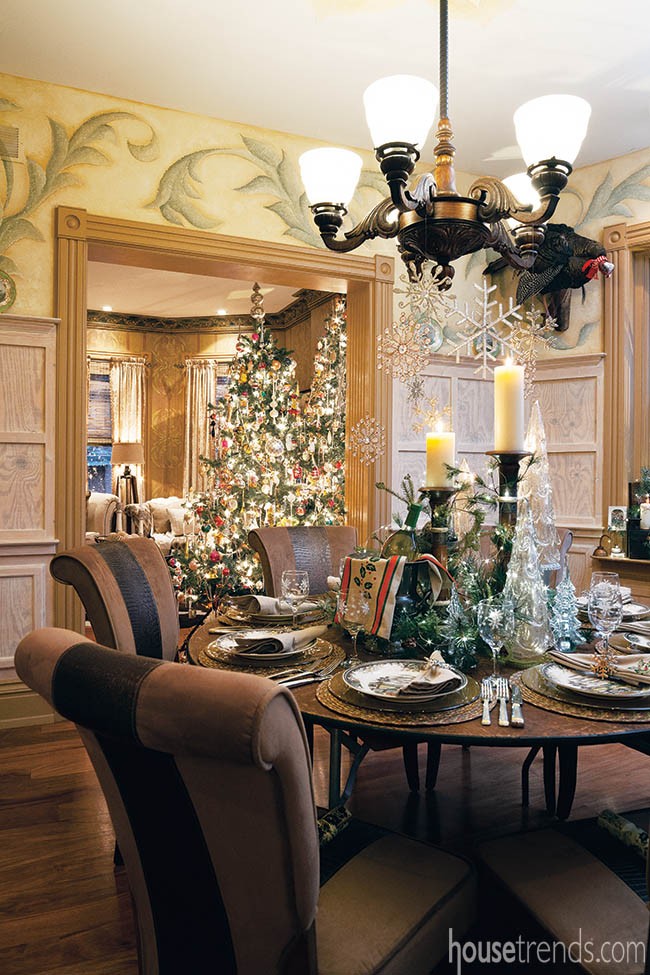 Both men also know how this kind of involvement is a great way to build a strong sense of community. "There's a contagious spirit about Newport," Curtis says. "It's a very inclusive neighborhood where diversity and creative living is celebrated."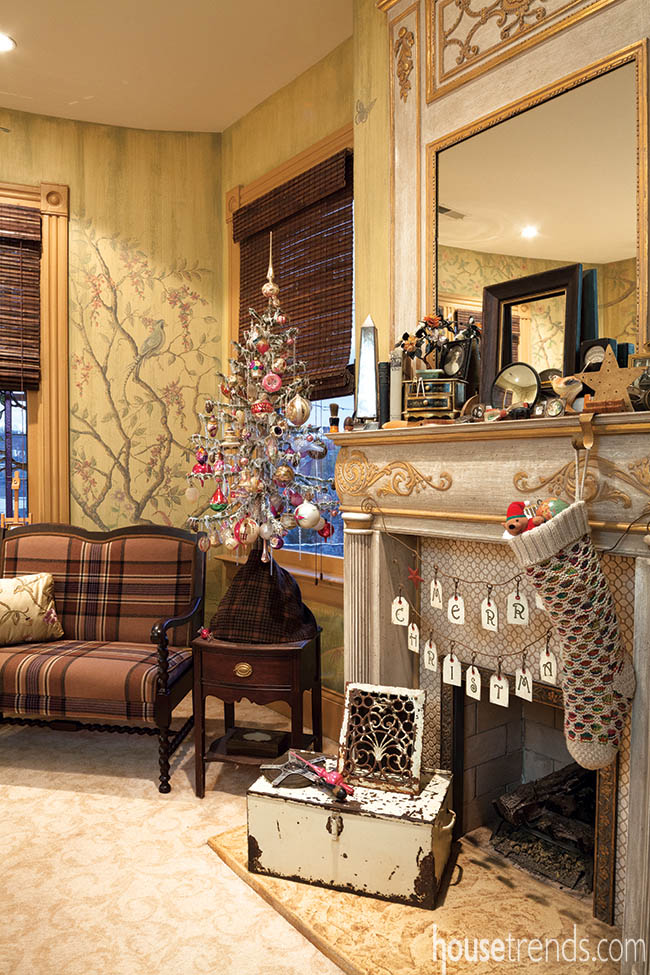 Curtis and Steve were among the early wave of East Row renovators during a time when most of the homes around them were rentals with three or four families to each house. Today, all around their home are signs that this is a thriving neighborhood with homeowners who care.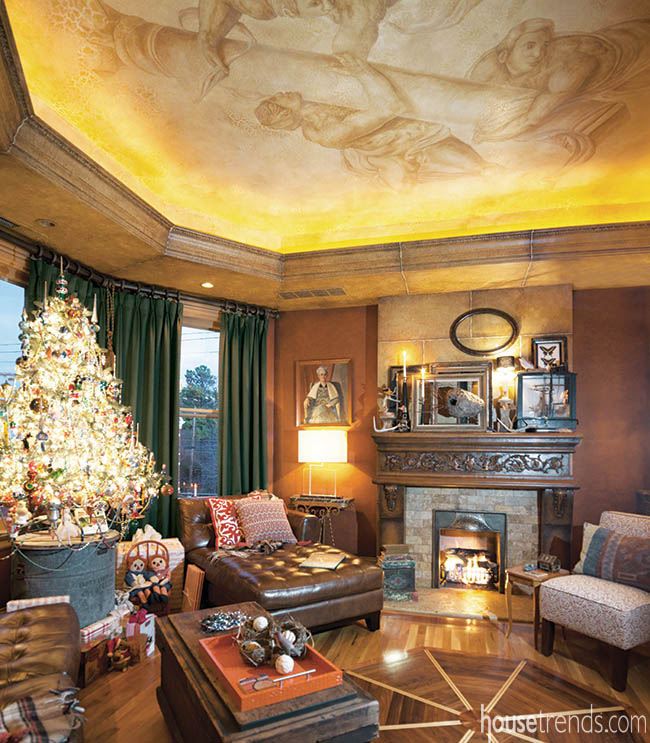 Over 15 years ago, Curtis who is a professional artist, specializing in creating custom murals and faux finishes, was working in the area and passed by this "sad little abandoned Victorian." Deciding to take a huge leap of faith, he purchased it and began a 2-1/2-year-long, restoration.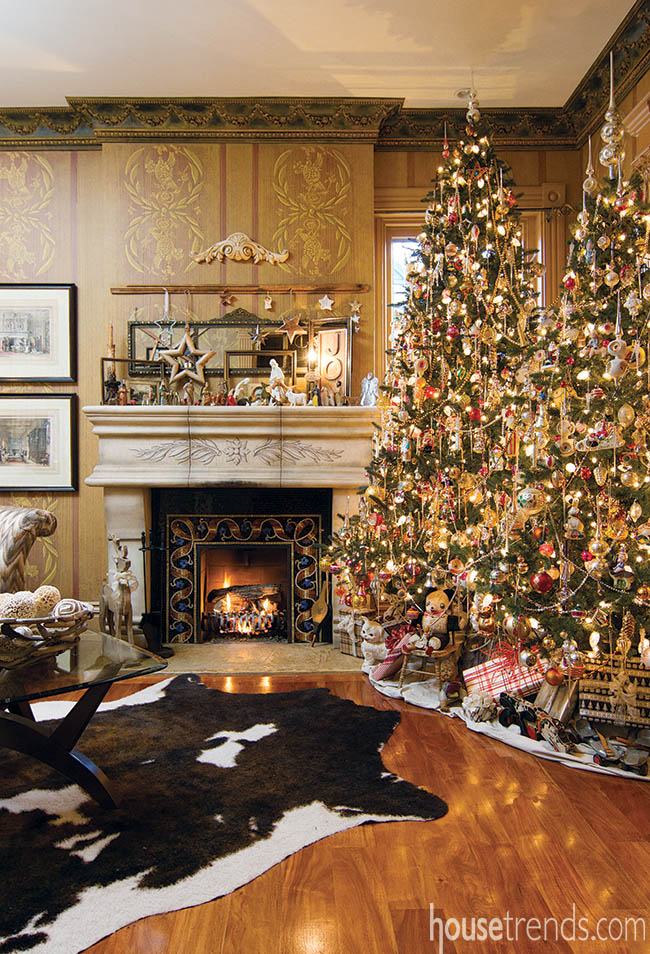 Today, the home features custom murals and paint adornments in every room that add a dramatic backdrop to the seasonal vignettes that are found throughout the home giving tour goers plenty of holiday eye candy.