There is a unifying thread that runs through David and Darlene Barnes' custom home in Villa Hills. It's not a paint color—David counts 45 different shades. And it's not the trimwork—although there are 25 miles of it. From an English-style conservatory to a Grand Canyon-flavored entertaining area, the spaces in this 16,000-square-foot home are connected by something much more powerful: a lifetime of cherished memories and acquired interests.
Working with builder John Toebben, residential designer Mike Studer and interior designer Henry Vittetoe, the couple raised the expectations of custom design to create a home that lovingly displays more than a few of their favorite things. "We've traveled all around the world and wanted to enjoy what we've collected. That's why we ended up with themed rooms," Darlene says. "Now we can go through the rooms and say, 'Remember when we got that?'"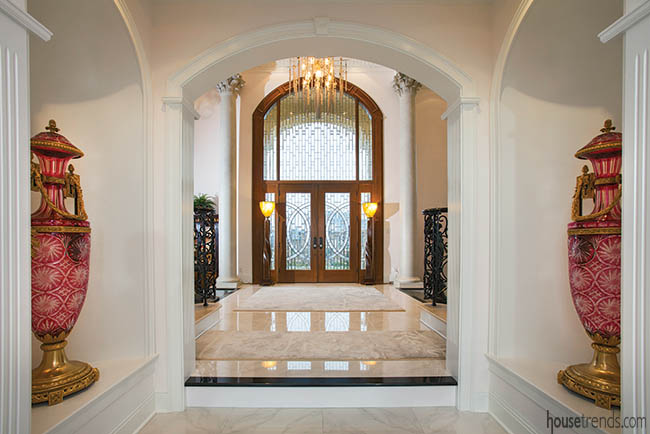 The couple purchased two 1850s French cut glass vases in England because they were the perfect size for nooks right down the hallway from the elegant entry doors, and picked up the hint of pink on the foyer walls.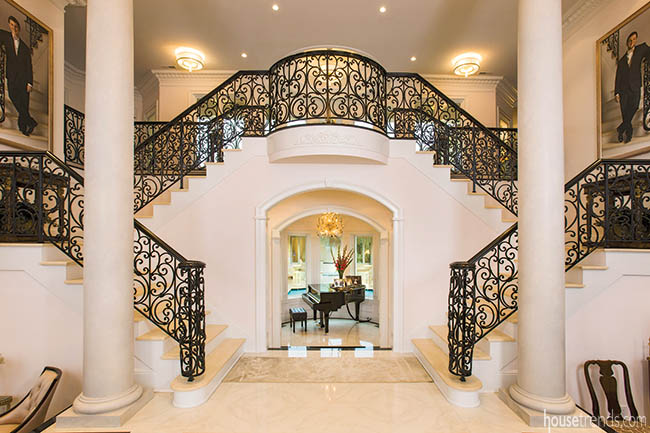 As soon as guests walk through the front doors they are astounded by the elegance that greets them in the foyer. Towering white columns, a dual staircase with an intricate wrought iron stair railing and a gleaming black piano give off a formal feel, but guests only have to travel to the next room for the décor—and mood—to shift.