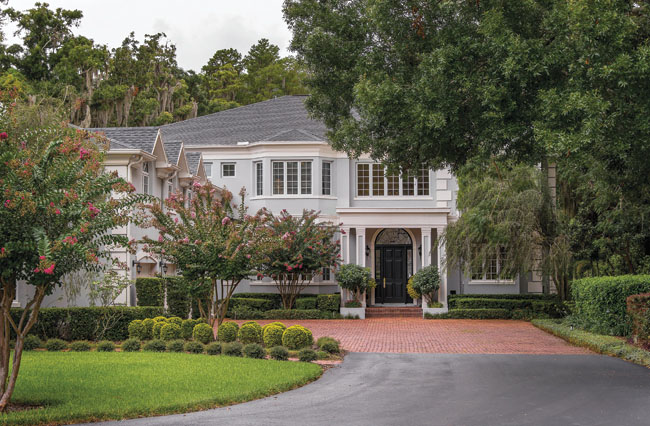 "1995 was the luckiest year of my life," homeowner Susan remarks, since that was the year she happened to overhear a friend at a party talking about her amazing experience with a local interior designer. At that time Susan, along with husband Mark and their three children, was considering a complete overhaul of their 10,000-square-foot home.
Located on three acres in Odessa, the home was designed by architect Leon Goldenberg and constructed by Tampa builder Ron Martinez. Going off her friend's recommendation, Susan contacted Gail Levine to help her update the interior. Today, Levine and Susan are best friends, more than designer and client.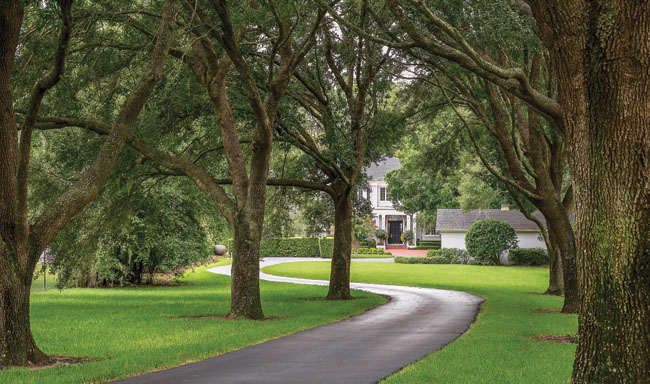 After passing through the gated entry, guests travel along a slightly curved driveway with tall, graceful oaks on either side, before reaching a bricked parking/garage entrance area.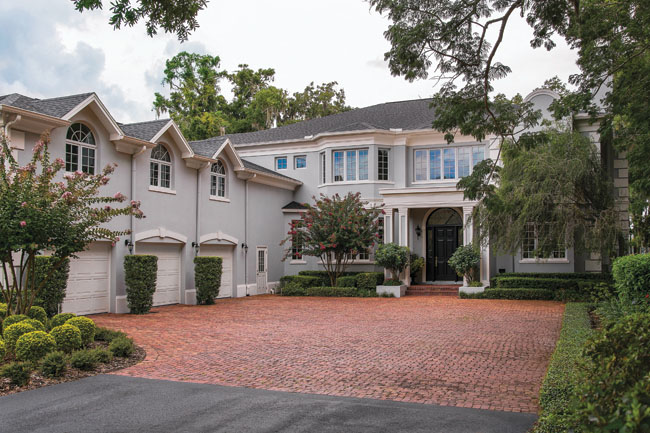 After such a relaxing drive, visitors are ready to delve into the house and enjoy the colors and art collections seen throughout the house as well as the pool and hot tub area behind, all of which overlook Keystone Lake.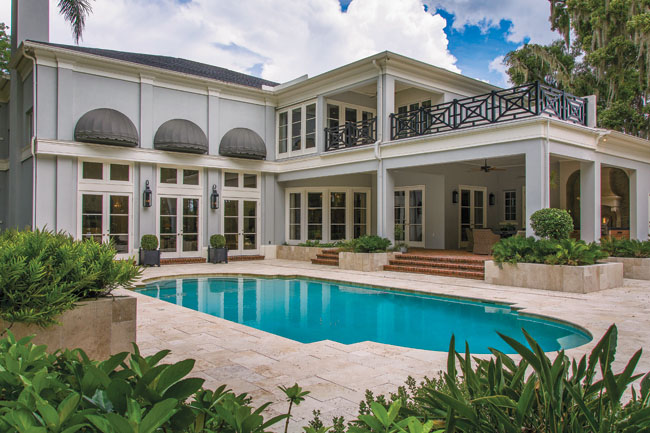 Lush shade trees surround the pool and hot tub to create a private retreat for the family. "Gail is phenomenal," says Mark. "Susan and I love our house and it has Gail's touch everywhere."