It began with concern about erosion. When these homeowners spotted the eastside suburban house on 17½ acres, they thought it might be the perfect next home for them. A closer look revealed landscaping clinging to a deteriorating framework of once-fashionable railroad ties, all sitting at the edge of a cliff in what appeared to be a possible erosion and flooded-basement nightmare. But, still, it spoke to them.
"We had The Ohio Valley Group come out before we bought the house, which was one of the smartest things I ever did," says the homeowner.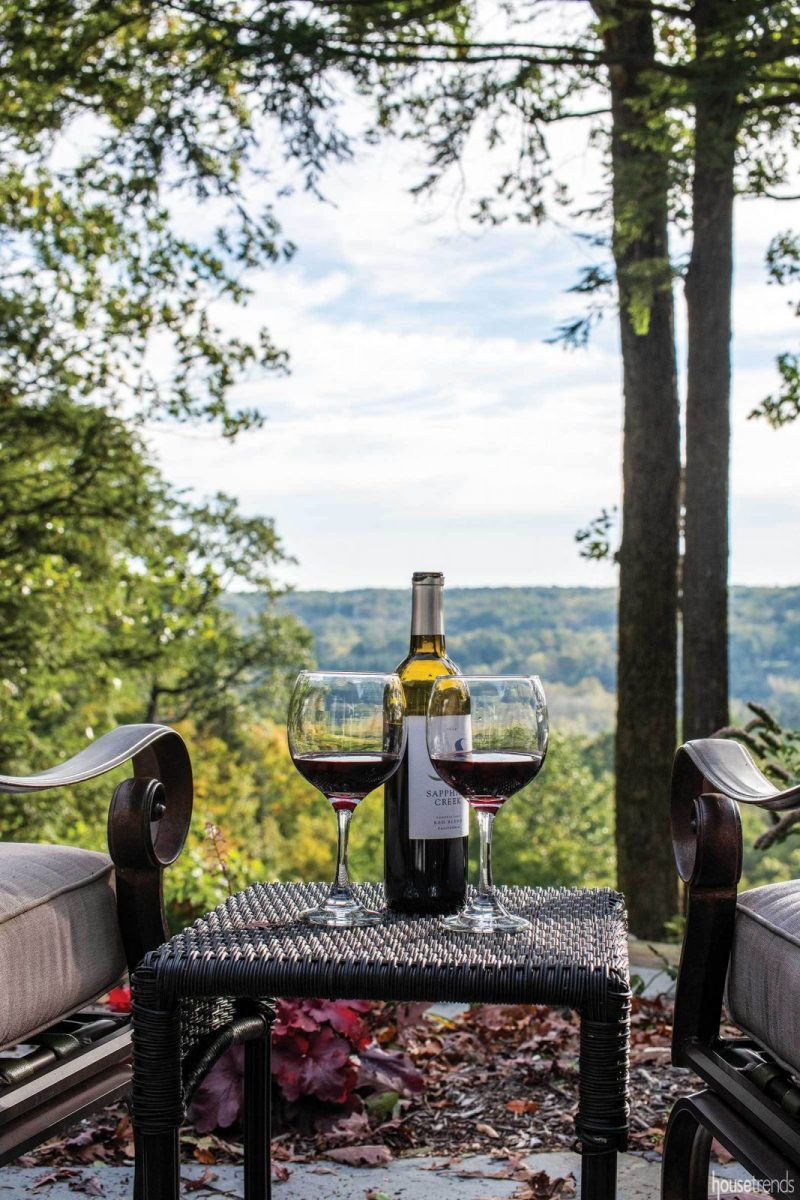 We came to drain
Doug Nemeckay, registered landscape architect with The Ohio Valley Group, evaluated the property with Andy Dangelo, who owns the company with his wife, Kathleen.
"There were some issues with drainage for sure that we had to take into account," Nemeckay says. "We wanted to mitigate that with exterior drainage. We also recommended they get in touch with a structural engineer to make sure the foundation was not showing stress. It's a precarious position on top of the hillside that the house is on. Some movement could affect things over time."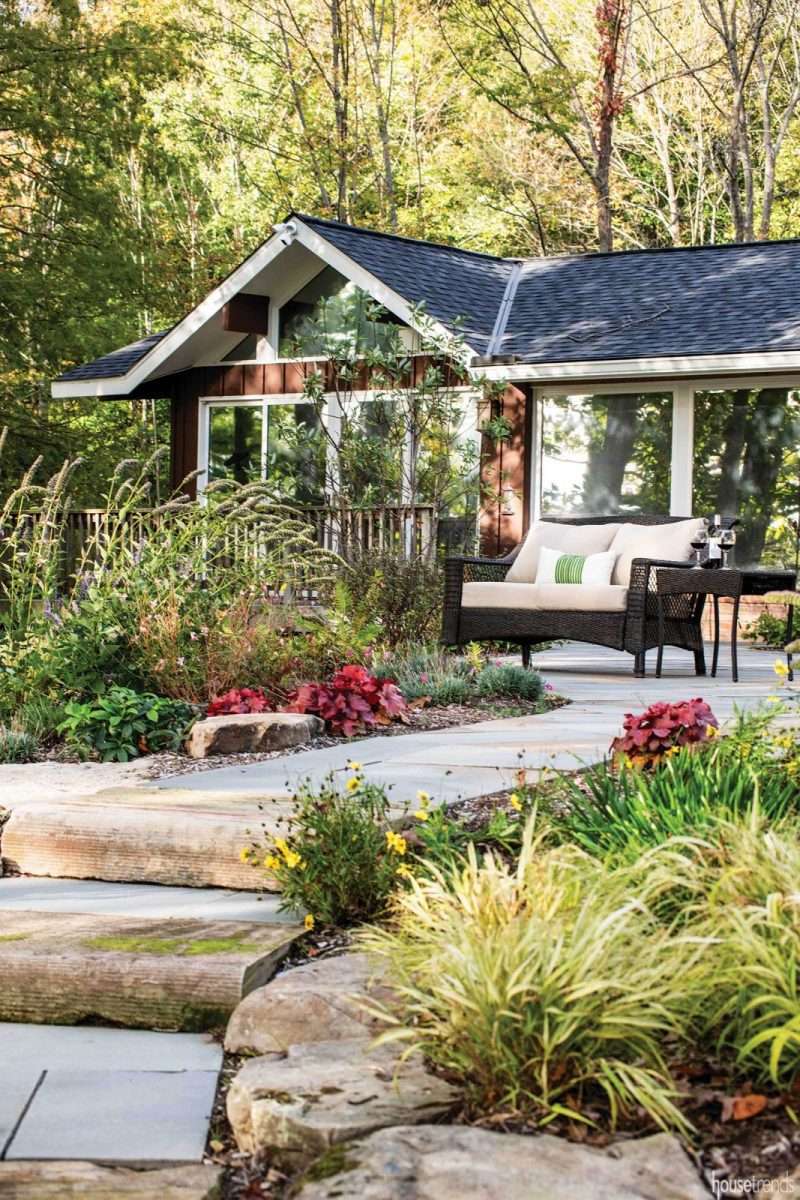 Following assessments from The Ohio Valley Group and a structural engineer, the couple bought the house and gave the thumbs up to Ohio Valley as they began to conceive a year-long project that transformed the space around the home while the homeowners had another team gutting the inside to the studs for a complete remodel.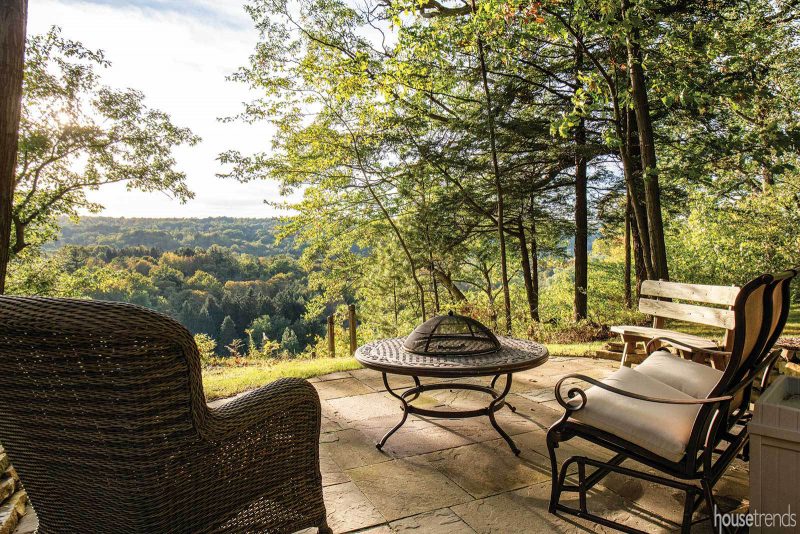 Au naturel
Today, it's hard to imagine the property in construction turmoil. It looks like it always was meant to be this way, including pathways, seating areas, a fire pit, landscaped beds, steps connecting each level and, always, the view—the expansive rolling hills and trees-to-the-horizon view.
Visitors notice at once they are surrounded by huge boulders and stone outcroppings that define the edges of the space, and yet the same boulders keep open the possibility that there are no edges—only more boundaries to surpass and more acreage to explore.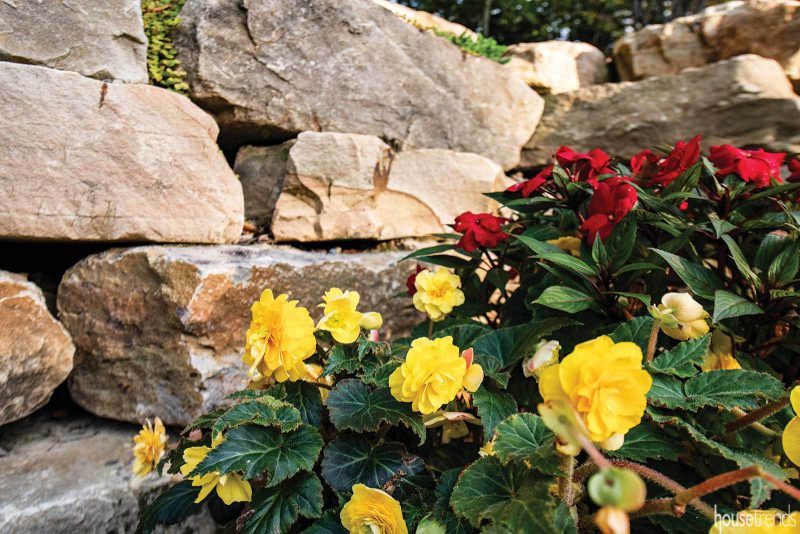 Although each boulder on the property looks like it always was there, in fact, every single one was brought in from elsewhere in Ohio and other states. Nemeckay estimates about 100 tons of stones were brought in by The Ohio Valley Group. "The stepping stones that are monolithic are curb stones," he explains. "The boulder outcroppings look like they were embedded in the ground and we sort of exposed them. We tried to restore it to its natural condition," Nemeckay adds, as he explains the need to remove the old railroad ties. "That was old construction and most were already deteriorated and patched over the years and reinforced where things had rotted out. We totally enlarged the driveway area, and that is why there are good-sized boulder walls. We had to cut into the hillside to create room for driving and a driveway turnaround. There were some grade changes and real challenges."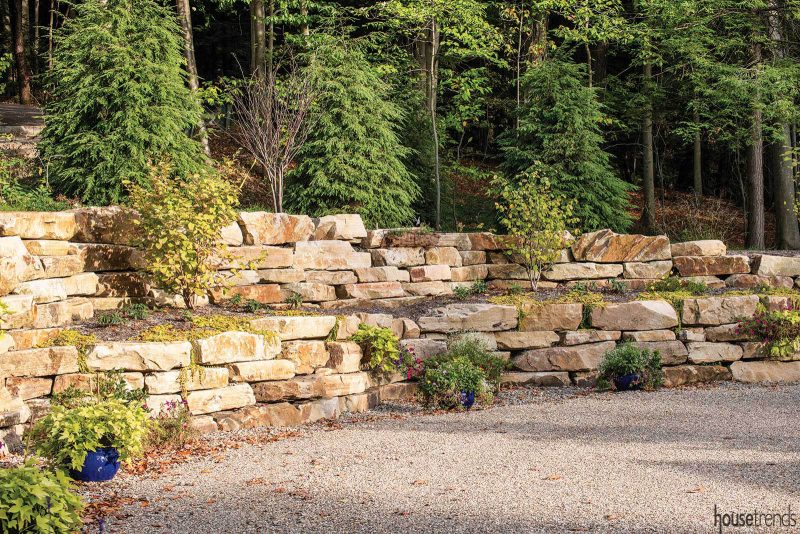 Nemeckay also explains how they handled the water. "The original owners had pipes exiting at the top of the hillside, and that is pretty steep, and, consequently, a lot of soil had already eroded. We ran piping all the way down to the bottom of the ravine so water is transported to the bottom without any erosion and to alleviate any additional erosion."
Vision of loveliness
A series of curved landscaped beds wind throughout pathways of thermaled bluestone, rocks and curbstones, visually joining the spaces that sit at different levels around the property. "They had a good vision even before they purchased the house," Nemeckay says of the homeowners. "Their guidance gave us great insight into what they wanted. They were sensitive to keep things natural and looking like it was built at the same time as the house."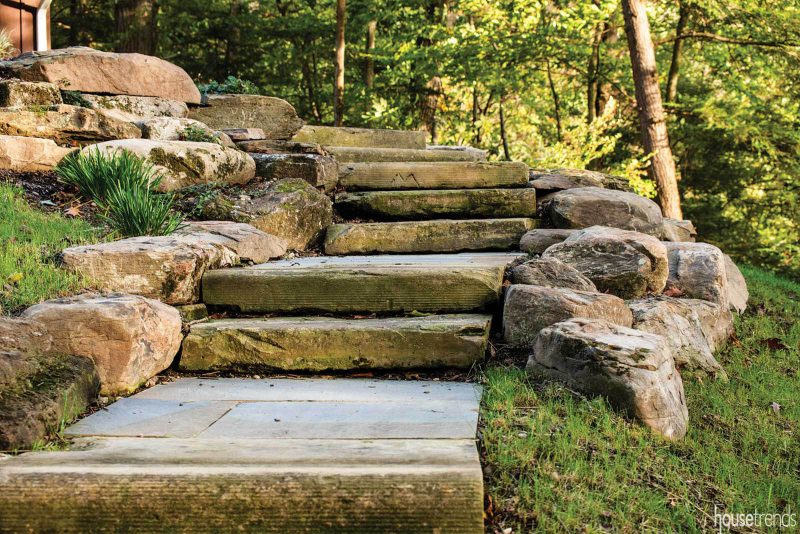 Although these homeowners have a plan for a second phase of exterior work that will add an outdoor kitchen and an adjacent patio, they definitely are enjoying phase one. At dinner parties, the homeowner says everyone loves the house and the property. "They say, 'Wow, I can't believe you live here,'" she explains. "People stop by on the weekends to say 'Hi.' That didn't happen in my old house."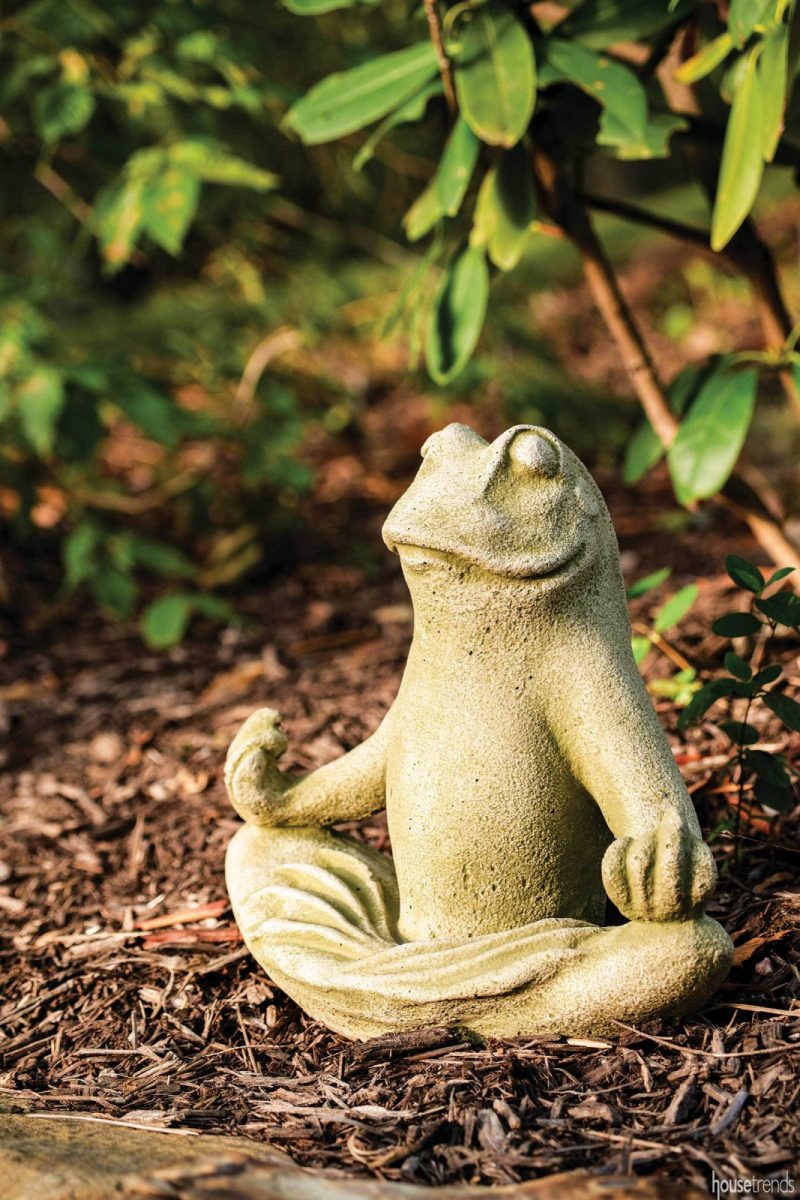 RESOURCES Contractor, landscaping and hardscapes The Ohio Valley Group; Landscape architect Douglas Nemeckay, The Ohio Valley Group; Outdoor lighting Kichler, SiteOne Landscape Supply
Article appeared in Housetrends Cleveland – March/April 2019