It took a creative visionary to see the bright and airy contemporary home in Mt. Healthy that was hiding underneath a dated façade of floral wallpaper and a choppy layout.  However, one potential buyer walked through the front door to find his future home, and he wasn't intimidated by the long renovation road ahead.  Joined with the team from Environmetrics and an interior designer/family friend from Santa Barbara, one Los Angeles native created his beach house bungalow in Cincinnati.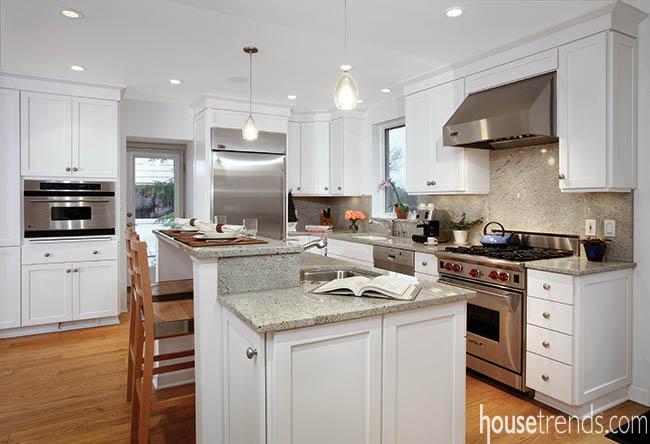 Lou Hoefler, project manager, and Chip Brown, architect, from Environmetrics say they worked within the confines of the original walls of the home—except in the kitchen—to complete the renovation.
"I had a clear-cut vision from the interior designer (Dick Meyn), and then Chip and Lou seemed to understand what we wanted to do," the homeowner says of his choice to work with the team from Environmetrics.  Having an interior designer located in Santa Barbara would seem to pose a problem for a project in Cincinnati, but they simply worked together using UPS to ship countertop samples, paint chips and other design ideas back and forth across the country.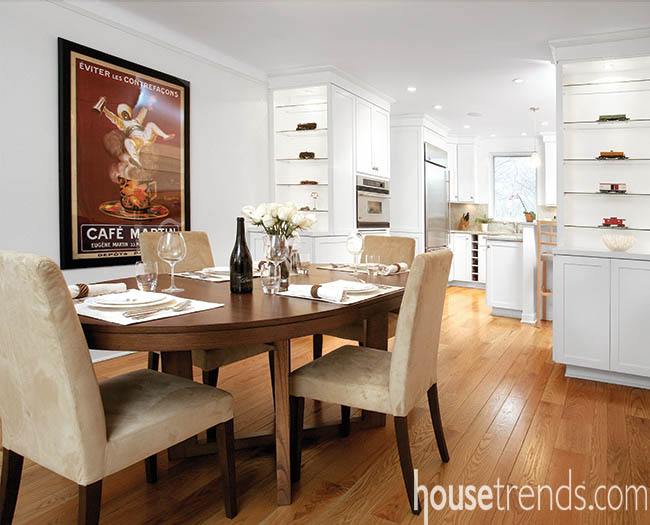 Perhaps the largest change in the home came in the kitchen/dining room, where a once choppy and confined floor plan was opened into one, large entertainment area.  A wall dividing the kitchen into a working area and eating area was removed to create a larger space, and the doorway from the kitchen into the formal dining area was widened to create a large opening between the two spaces.
"What ends up happening is people can sit in the dining room and still be involved in the activity in the kitchen," the homeowner says.
The wall could not completely be removed for structural reasons.  A supporting beam for the house was located in this wall, so the team from Environmetrics came up with a way to camouflage the necessity.  Matching built-in units flank each side of the opening between the kitchen and dining room.  This gives the illusion that the decision to keep the wall was purely aesthetic.  The homeowner proudly displays his father's model train collection on the shelves, and the units also provide him with additional storage area in cabinets underneath.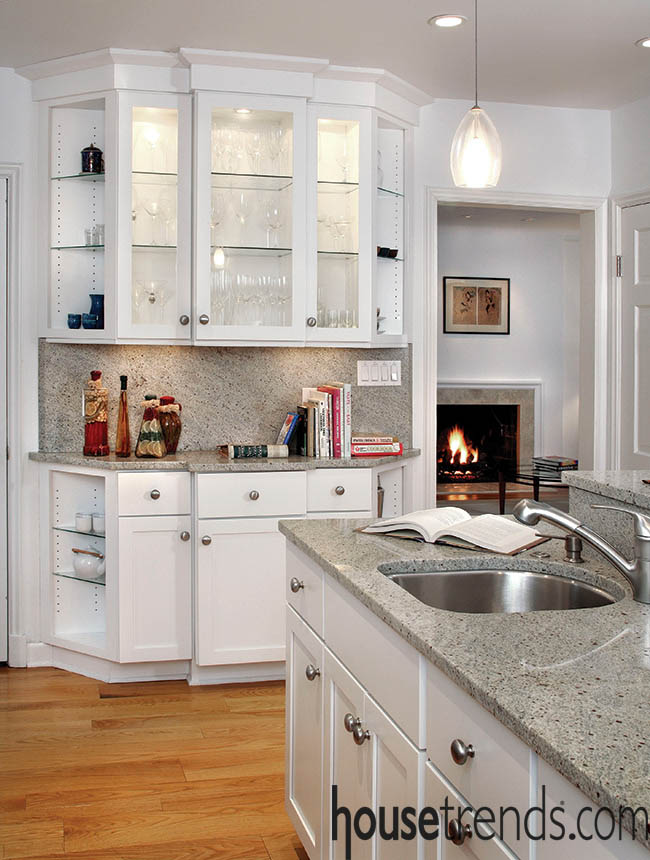 White walls are a theme throughout the home, and they provide the space with a crisp feeling.  Rich, hardwood flooring helps balance the white with a warmer feeling.  The white trend is carried into the kitchen cabinetry.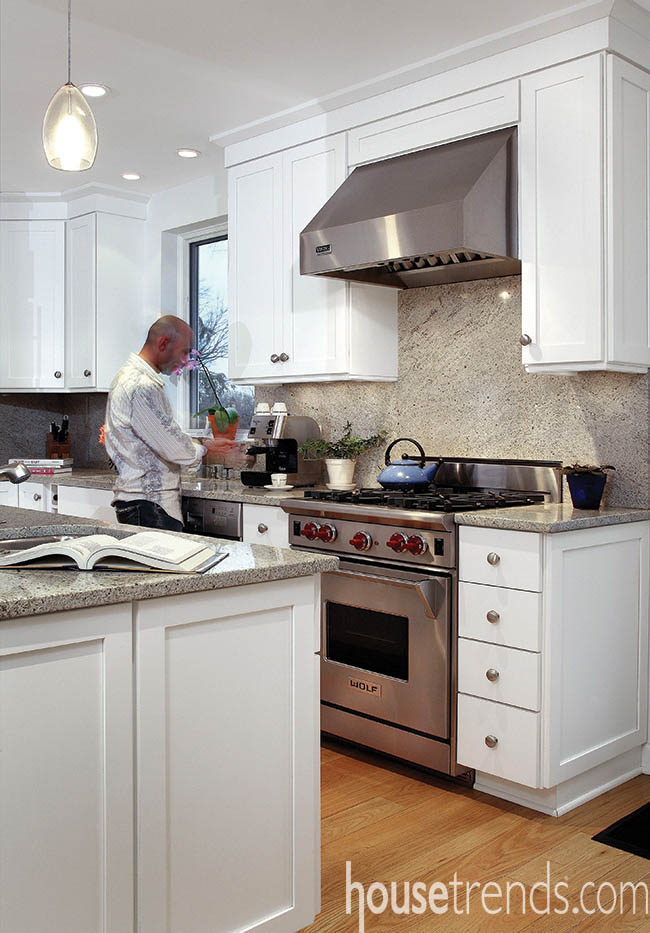 The granite countertops and stainless steel appliances bring a modern edge to the space.  The built-in wine rack was an accident according to the homeowner.  "We had to make up for five inches," he adds.