It's not just in the classroom anymore: chalkboards are taking over homes as well. You don't have to buy an actual chalkboard to join in on the trend either. Using any flat surface, you can use chalkboard paint to create a new canvas and transform virtually any room in the house.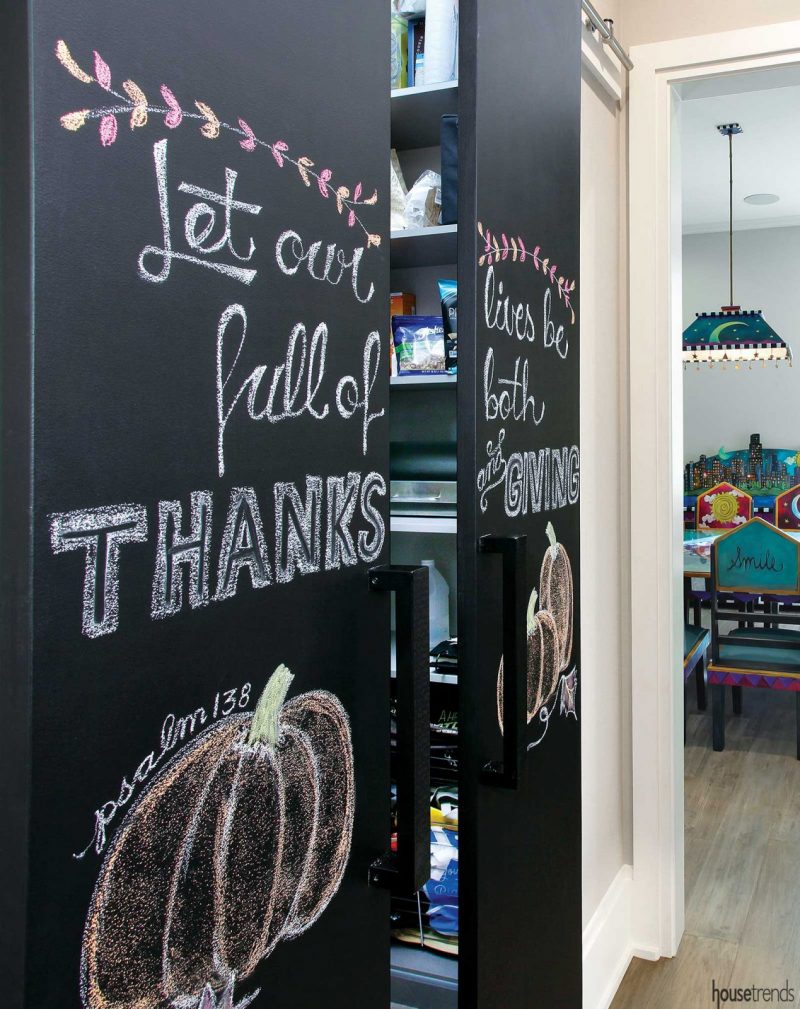 Get playful
Alyssa Scanelli, brand manager at Benjamin Moore, says that chalkboard paint can be practical and fun. "The possibilities are endless," she says. "Use it for reminders, recipes, to-do lists or just some fun art."
Get creative and consider using chalkboard paint to decorate kitchens and play rooms. "With kids, chalk can get messy, so I would recommend setting up designated areas for the paint," says Nivara Xaykao, color and design specialist at Benjamin Moore. "Consider using chalkboard paint to delineate a unique space for learning and creativity. Fill the area with books, art supplies and any other tools that they may need for these activities—it's almost like a mini-office."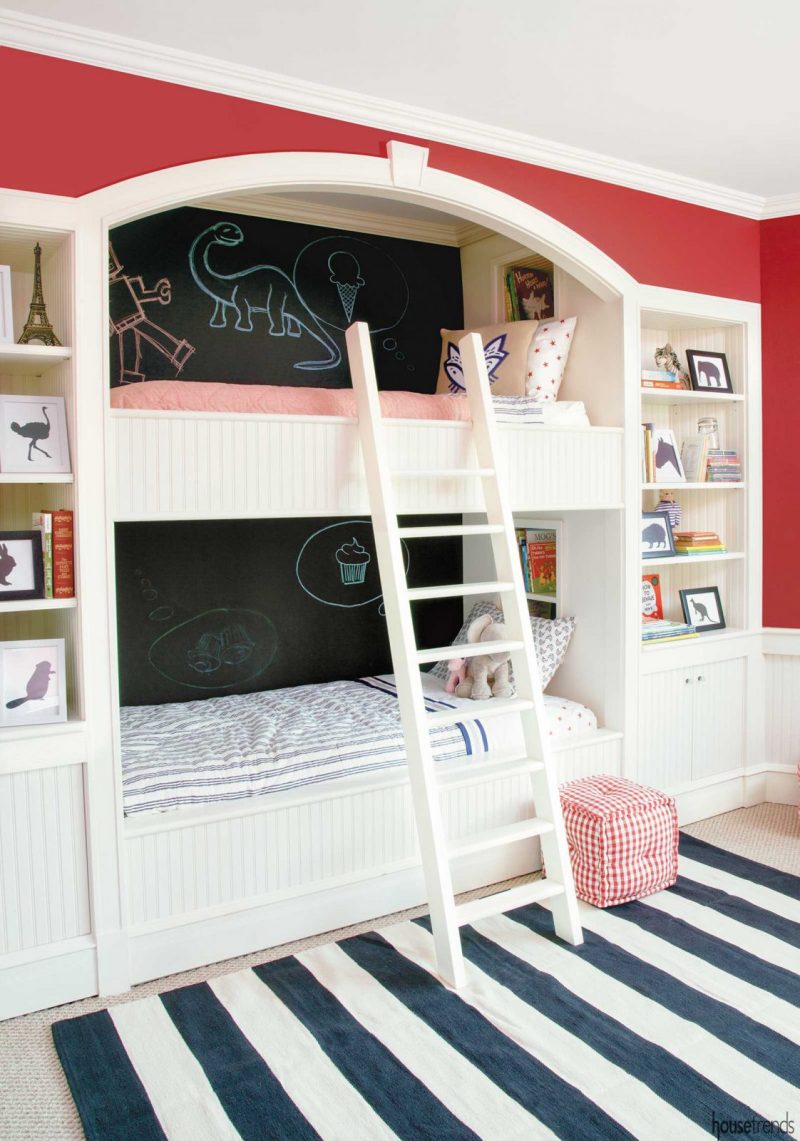 Half the fun is getting the kids involved in the painting project. You can change up the location and the colors. Forego using basic green and black, which might remind your kids of school, and, instead, select a bright, unconventional color that can double as an accent wall.
"Consider chalkboard paint for any area where they may need labels, such as cubbyholes and boxes," says Xaykao. "Encourage kids to customize these labels—it might help make organization less of a chore and more fun!"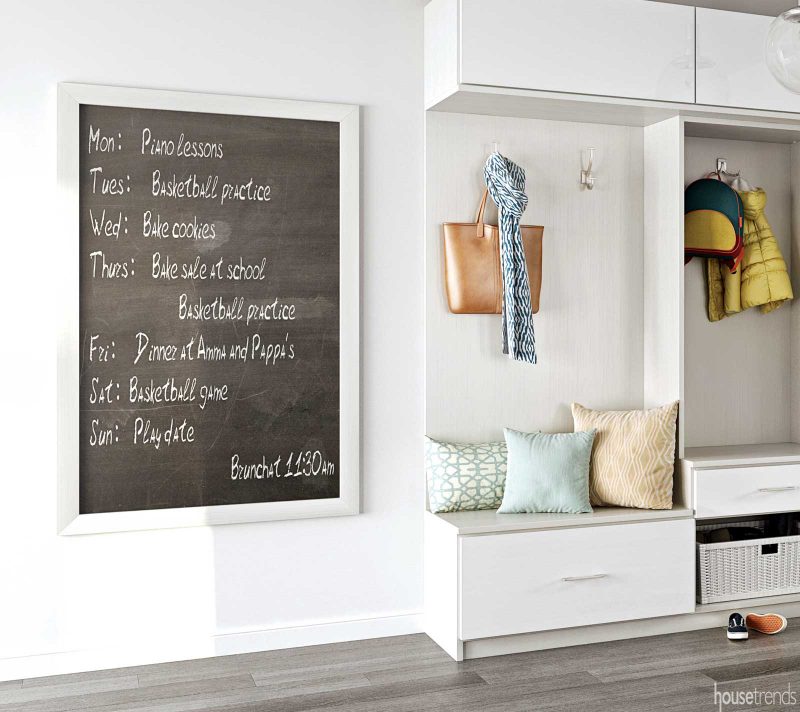 Get organized
Instead of keeping track of various "honey-do" lists, chalkboard paint can serve as an organizational tool. "Think about creating templates for information, such as a calendar grid or a bulleted to-do list," Xaykao says. "Putting this information in places where it's most relevant, such as a shopping list in the kitchen, will reinforce the message."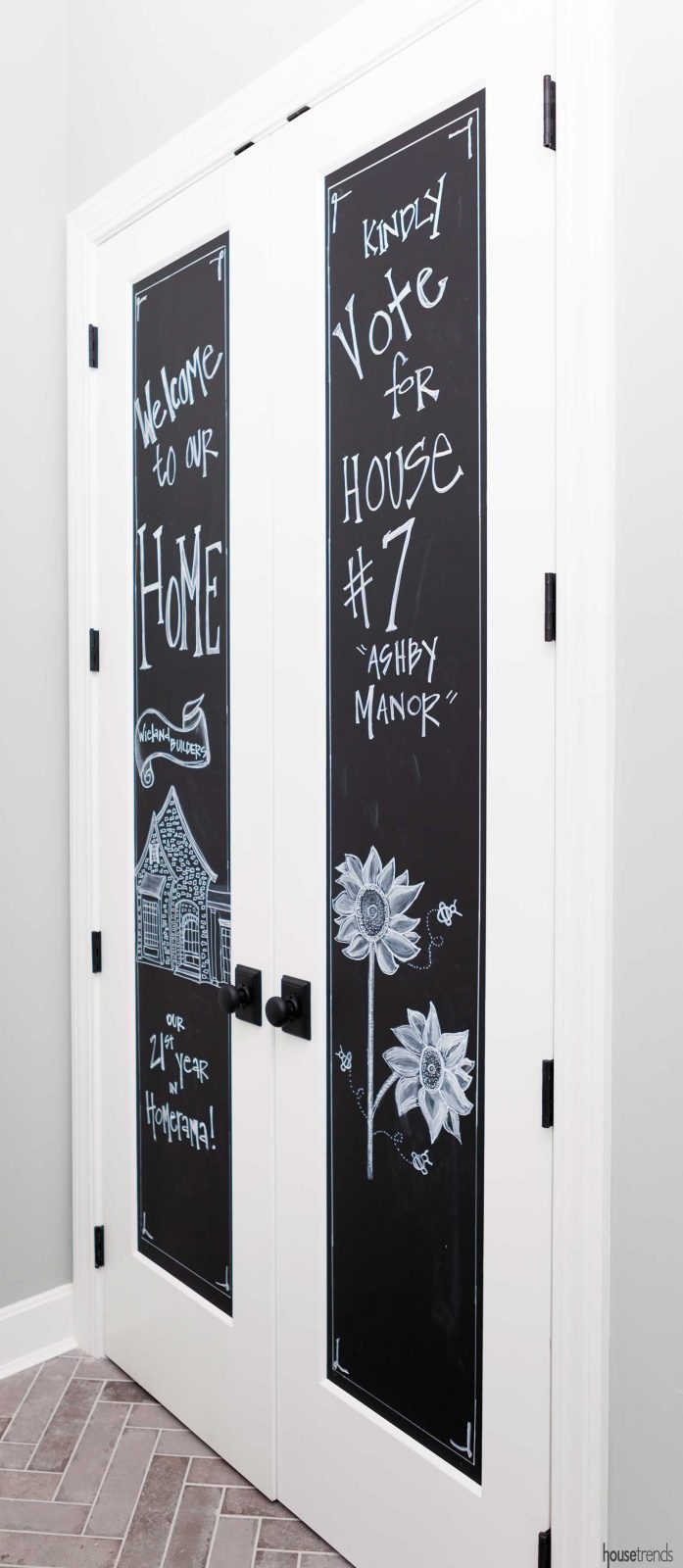 You don't have to limit yourself to calendars and lists though—you can use it to label items on shelves or in closets. Get creative with where you place the paint. Consider areas in your home that you see before you head off to work or before rushing off to the store. The outside of pantry doors can be a perfect spot to jot down favorite foods or grocery lists. Large chalkboards placed on a wall heading toward the garage or mudroom can include reminders for all members of the family.
Chalkboard paint can also serve as a communication tool for house guests. Use it as a way to welcome them to your home, provide any instructions or even as a guest book.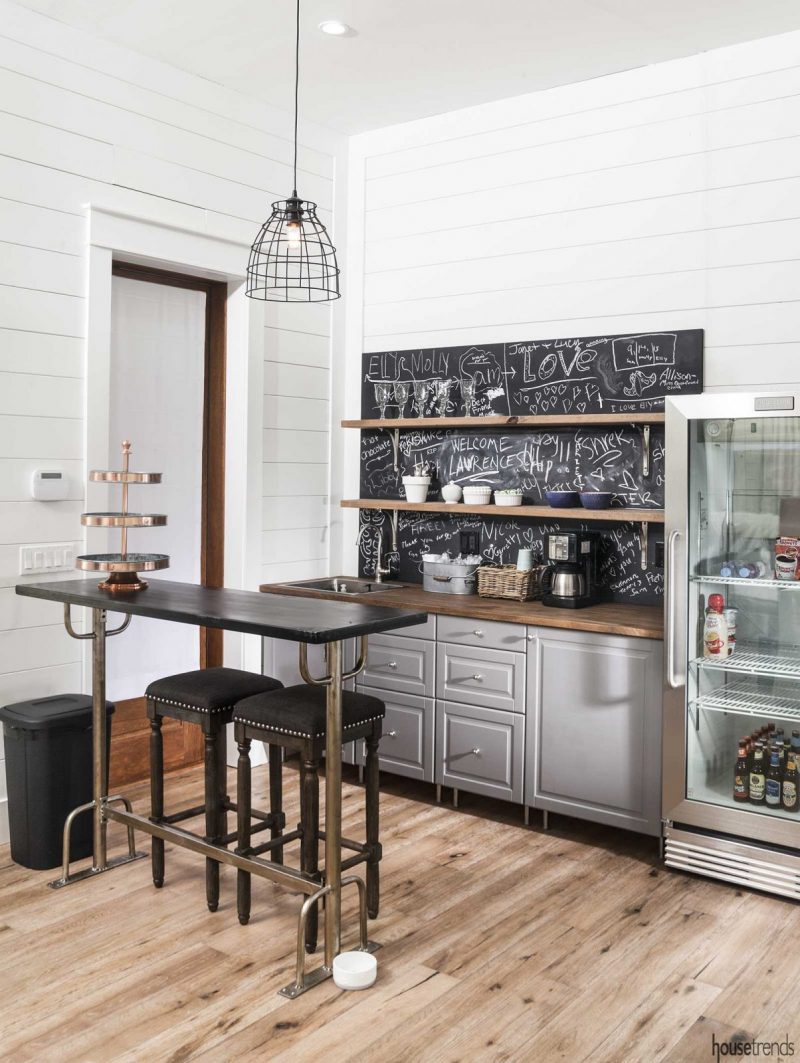 Get in style
Get in touch with your creative side by incorporating chalkboard paint into the design of your home. Have fun with it by considering how the paint will fit with a certain room. A splash of color on an accent wall in a bedroom can add charming character, while a darker shade can add drama and intrigue to a living room. And if you aren't ready to commit to a large surface, start with accessories or furniture, such as a planter or coffee table.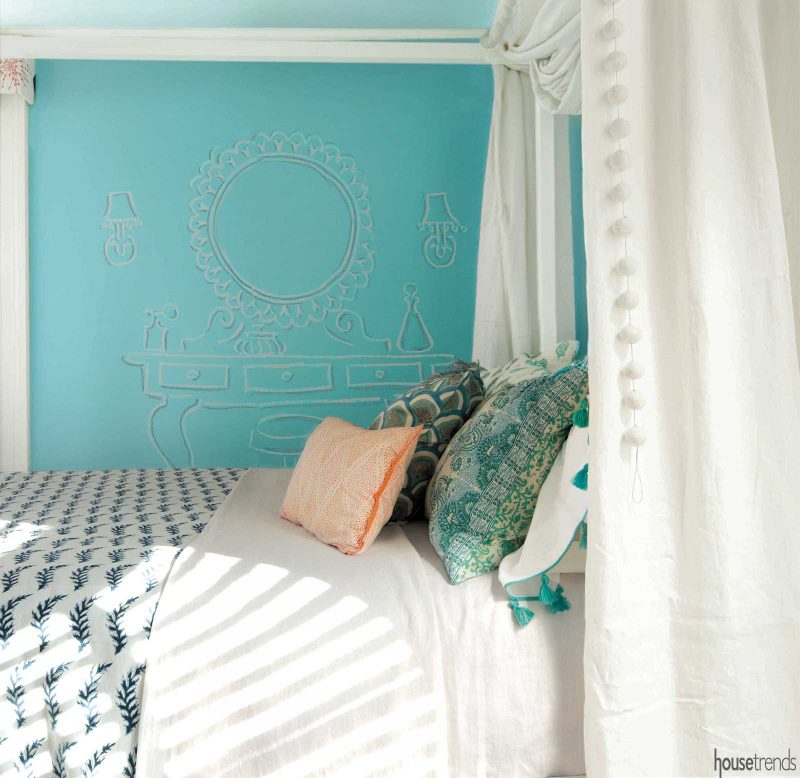 "I love the idea of really taking advantage of the design possibilities of chalk surfaces," Xaykao says. "You can create some temporary artwork, playful trompe l'oeil architectural details or pretty labels around the house. The options are only limited by your imagination."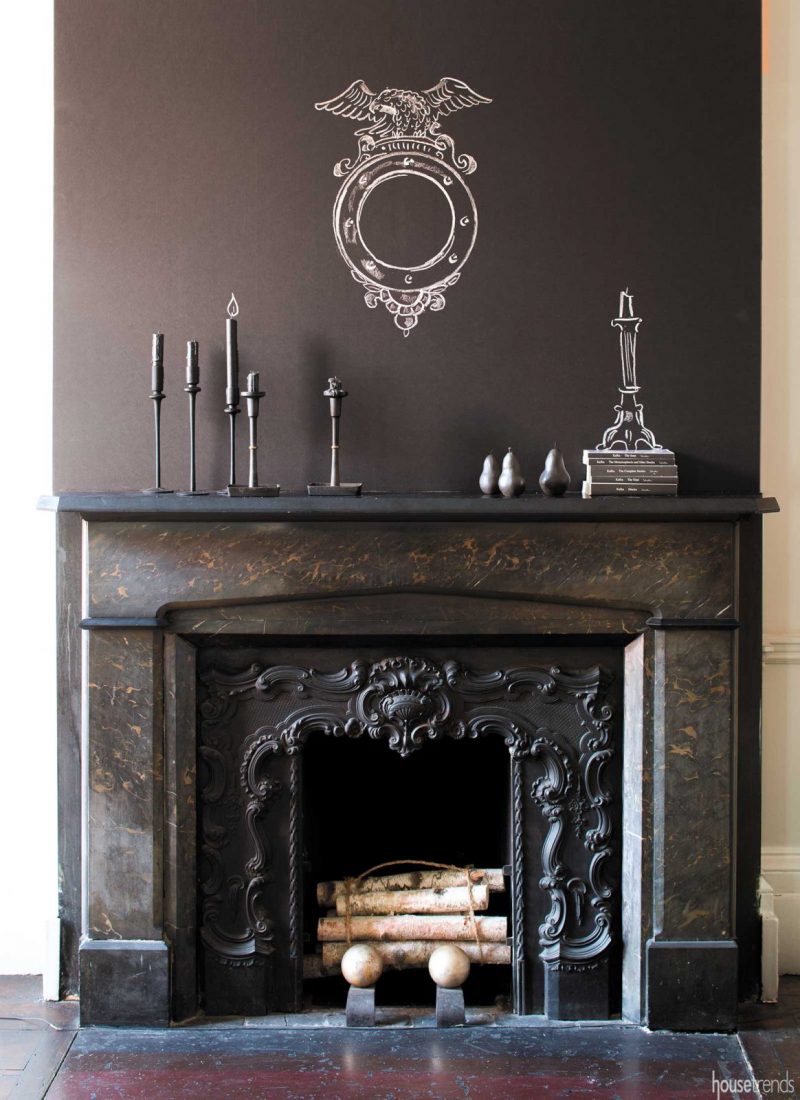 Article by Lizzie Kibler
Article appeared in Housetrends Columbus – May/June 2019