Jessica Proud and her husband traded in a lot more than close city living when they moved from their 100-year-old home in Dayton to a custom-built masterpiece in the outskirts of Bellbrook. They also completely transformed their style—saying goodbye to a cozy 1913 home adorned with dark wood and stained glass windows to one that is bright, clean and perhaps a little more open than usual. The couple designed their new 5,000-square-foot home two years ago with Jessica in charge of its complete design. "We wanted our new home to be more eco-modern," she says. "We wanted to use natural materials and for it to be as sustainable as possible. It's very open and the décor just screams contemporary."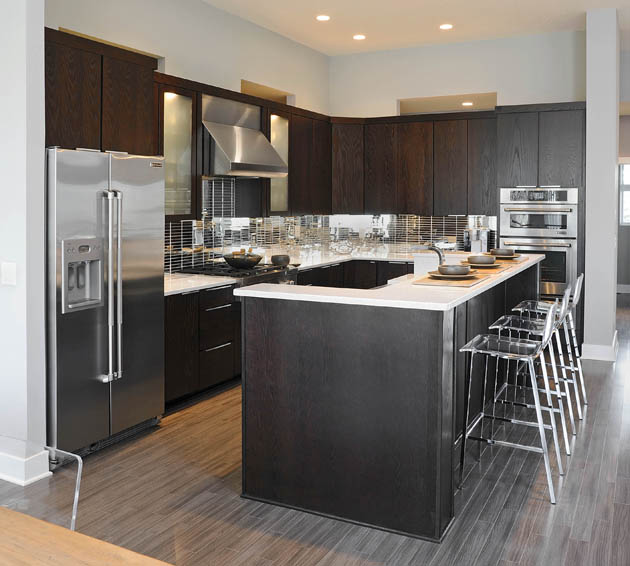 The home's kitchen is one of the only areas where darker wood was incorporated with its cabinets. The Mid Continent oak cabinets feature an espresso stain and are the only cabinets in the home that have handles. The rest of the home's cabinetry is push operated so that their look could remain clean.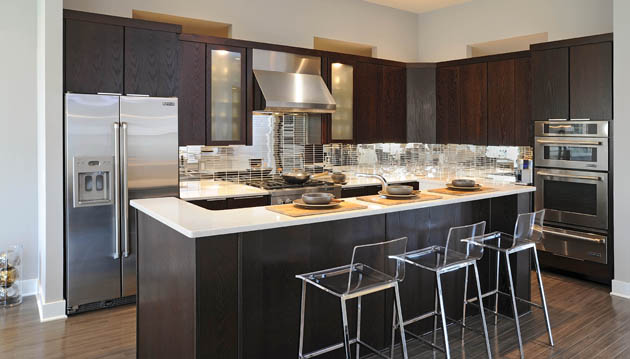 The culinary space doesn't seem dark thanks to the Stellar Snow Silestone recycled quartz countertops. "The countertops are primarily white, but you will notice a speck of pink here and a mirrored chip there," says Jessica.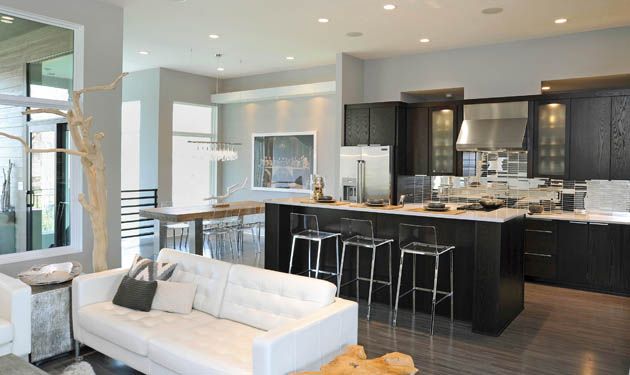 The entire back side of the walkout ranch is covered in windows with the exception of their son's bedroom. The abundance of windows allows the natural light to play off the interior's basic white, gray and neutral hues, helping to illuminate the home's open design. The sporadic use of natural materials, including stone and bamboo, help to soften areas of the home and add to its natural look. "We knew we wanted an open floor plan," Jessica says. "When you walk in, the living room, kitchen and dining nook look like one big room. Even my husband's office, which is a separate room, is closed off only by glass doors."