Joni Charletta loves summers in Pittsburgh. And with the addition of an expansive raised deck design to their post-modern home, she and her husband John now have more reason to enjoy it outside. Overlooking the back yard surrounded by tall pines, the upper-level deck has added a new dimension to their lifestyle. It's a place in which they can relax, entertain, grill, and dine in complete privacy.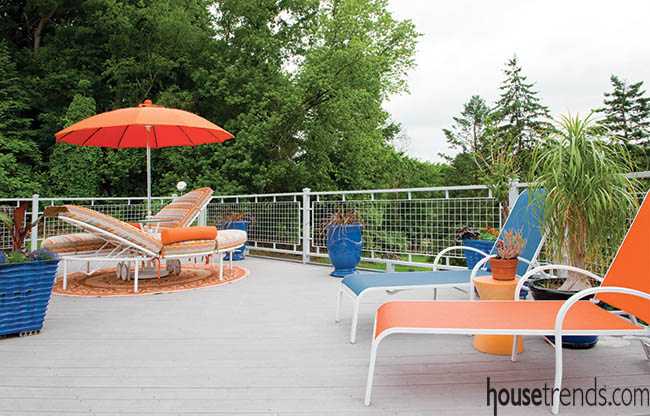 The functional space is easily accessible from their kitchen and is colorfully furnished with bright orange and blue chaise lounges and blue-glazed ceramic pots brimming with plants.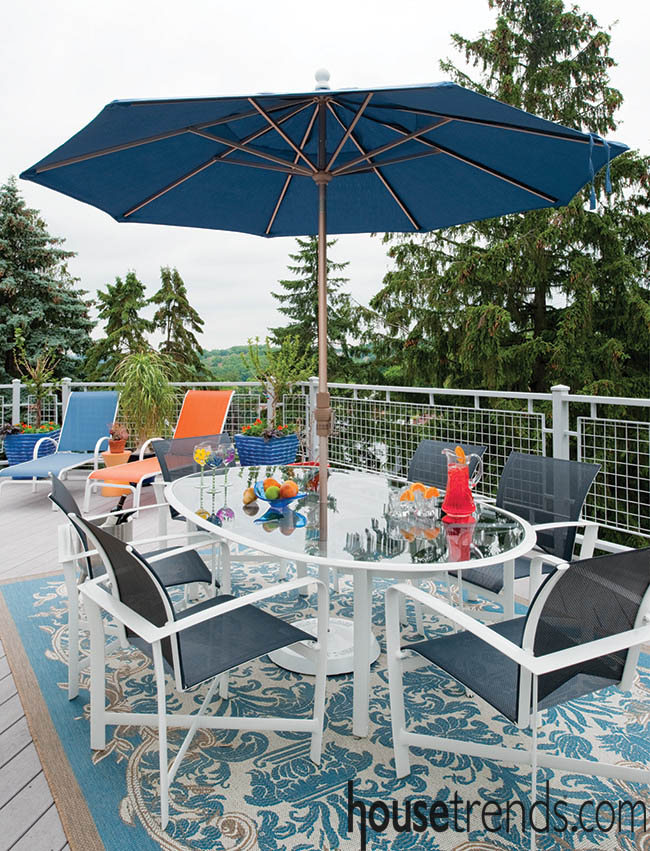 Accented by a coordinating area rug, the dining area is well defined. Heritage Industries constructed the intricately designed powder-coated steel railing that surrounds the upper-level deck. Made from recycled lumber, the deck flooring is both low-maintenance and comfortable to walk on in bare feet.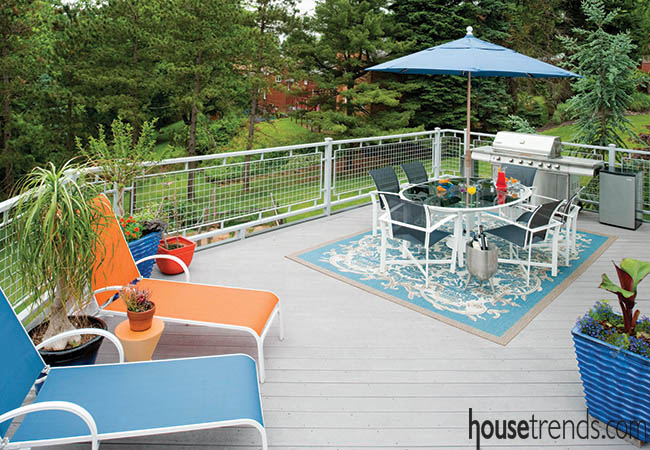 The homeowners are so pleased with their outdoor living addition that that they've canceled two planned trips just so they can enjoy all that it has to offer. And the best of what it offers to the Charlettas is confirmed reservations for sunset seating.