As temperatures climb, we thought it would be a cool idea to showcase man's best friend taking it easy around the house. We'd like to introduce you to some of Housetrends' favorite canines as they take you on a tour of their pawsitively plush pads.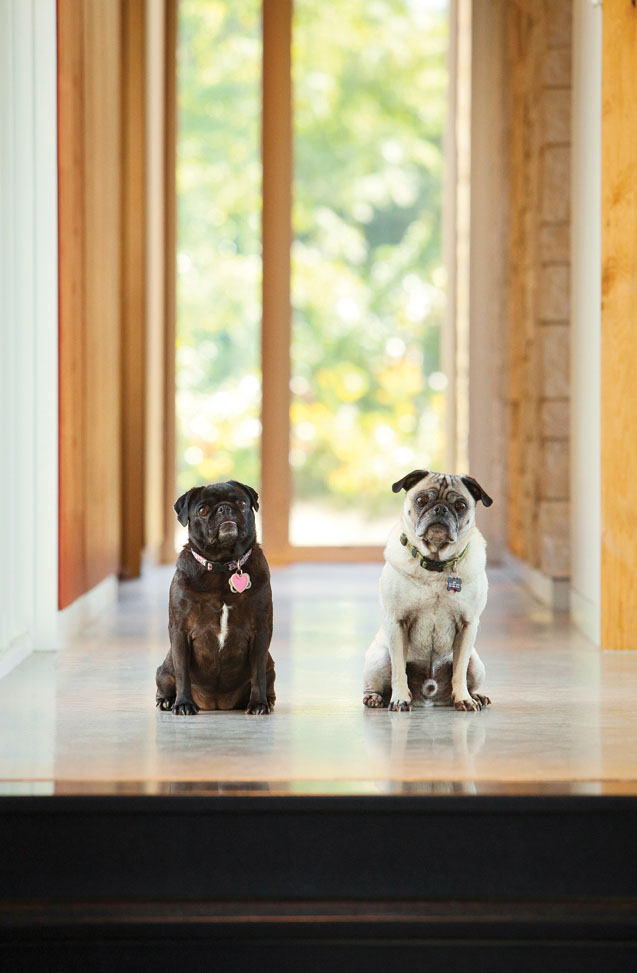 Greeting guests at the front door of their contemporary Batavia home are pugs Chipotle and Abu who later entertain themselves with a rousing game of hide and seek.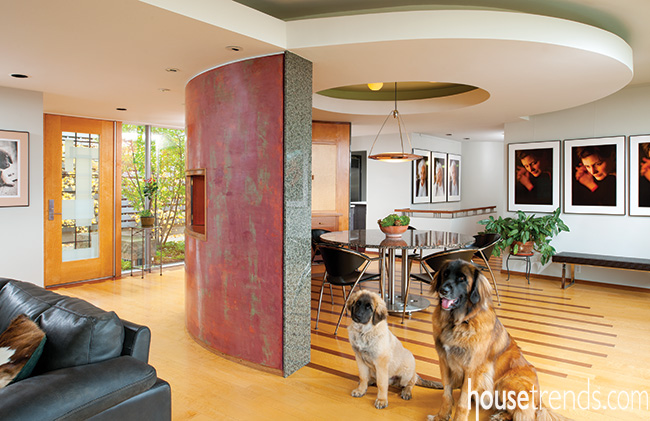 Leonbergers, Medley and Anchor, enjoy free reign in a Bauhaus design historic home in Pittsburgh.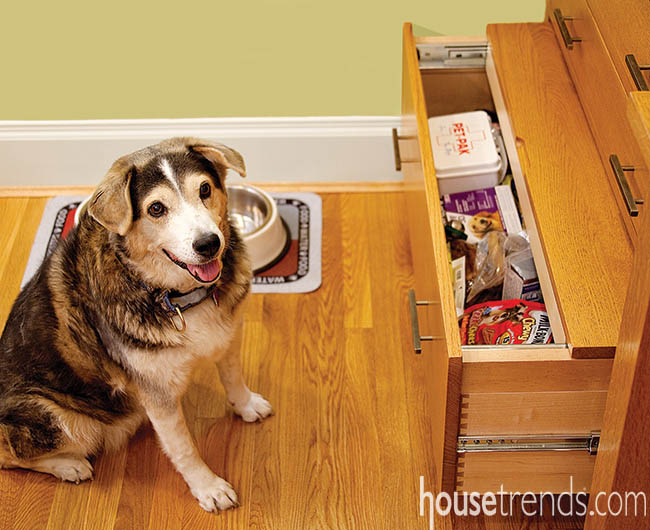 Sadie shows guests the special drawer in the kitchen where she keeps her treats.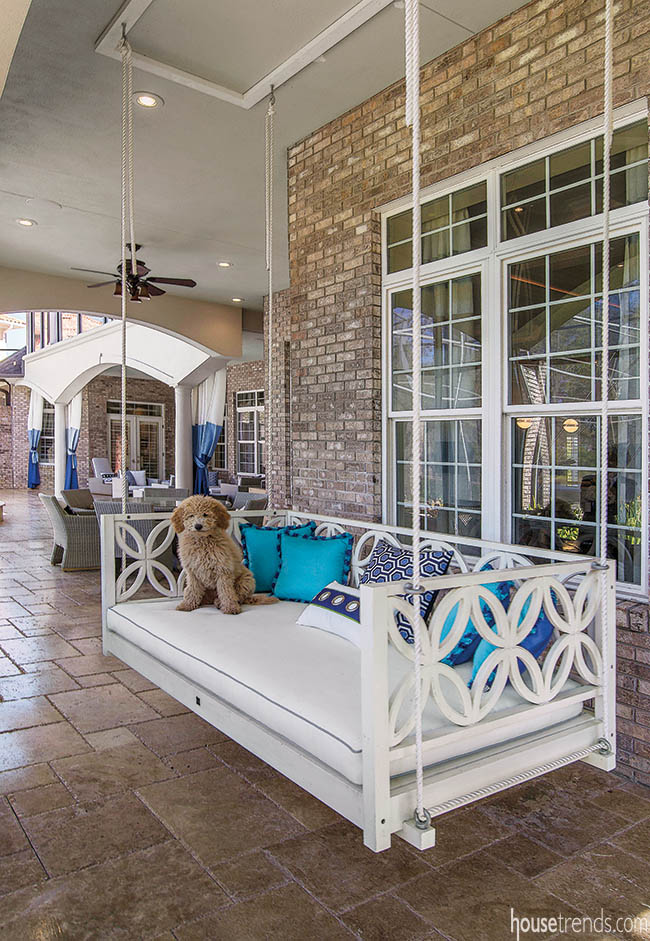 A porch swing/day bed is the perfect place in this home for Blue to take a nap while enjoying the tropical winds of Tampa.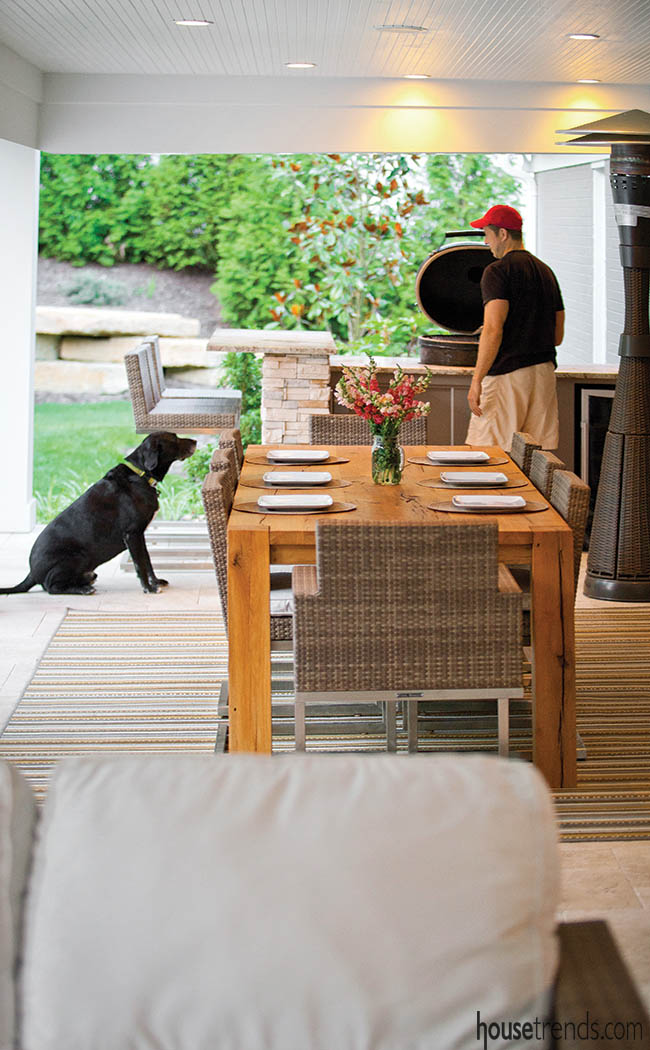 Stanley keeps the grill master company in the poolside outdoor eating area of a home in the Hyde Park neighborhood of Cincinnati.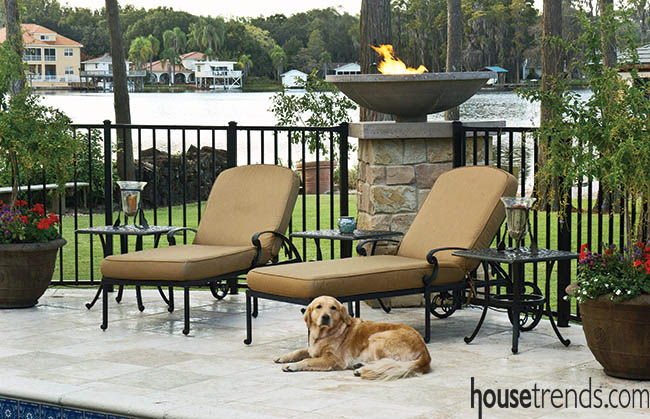 Golden retriever Wrigley loves lounging on the patio near the water in Tampa.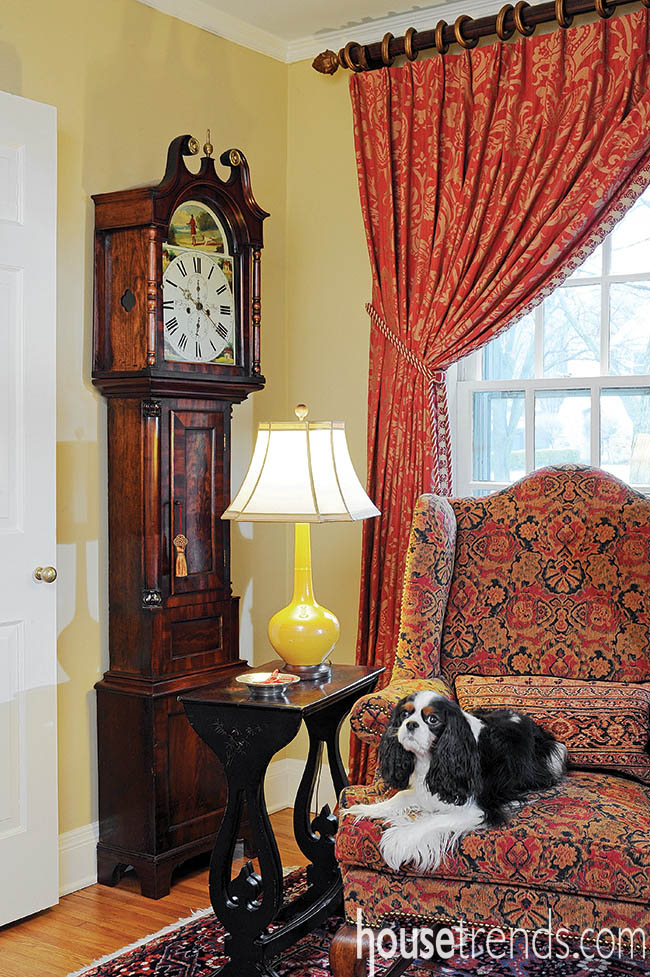 Cavalier King Charles spaniel Joey looks right at home in this Cotswold-style Columbus home built in 1921.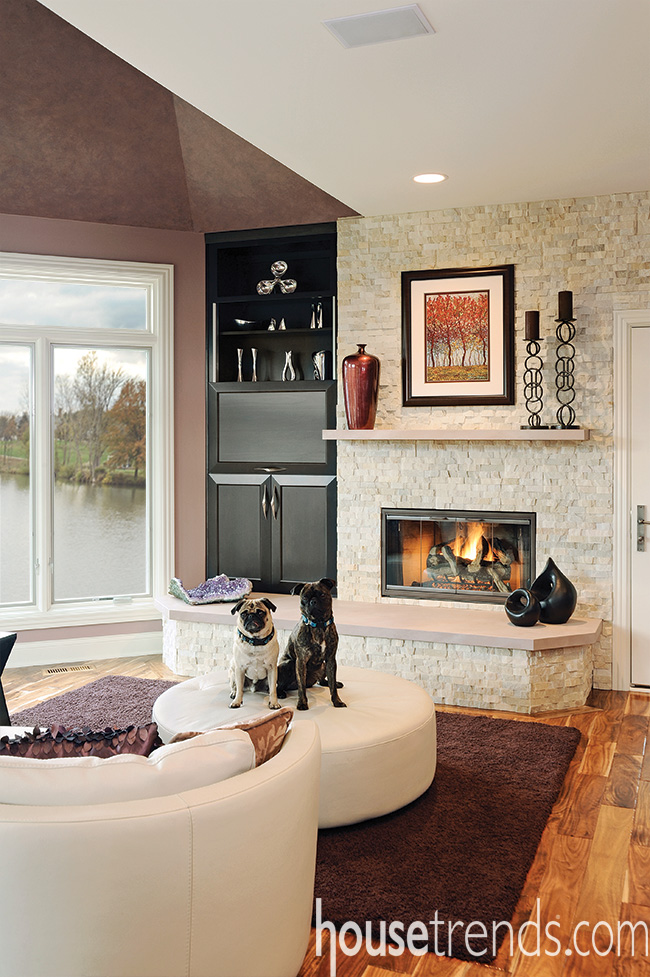 Lincoln and Maverick spend time near the fire in their Columbus area home.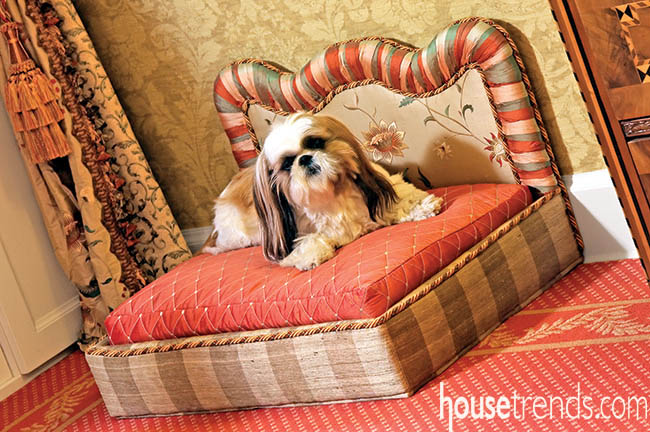 The interior design team who worked on this antique-filled home recreated a miniature version of a Bexley, Ohio couple's king-size bed as a gift for the couple and Shih Tzu "Junior."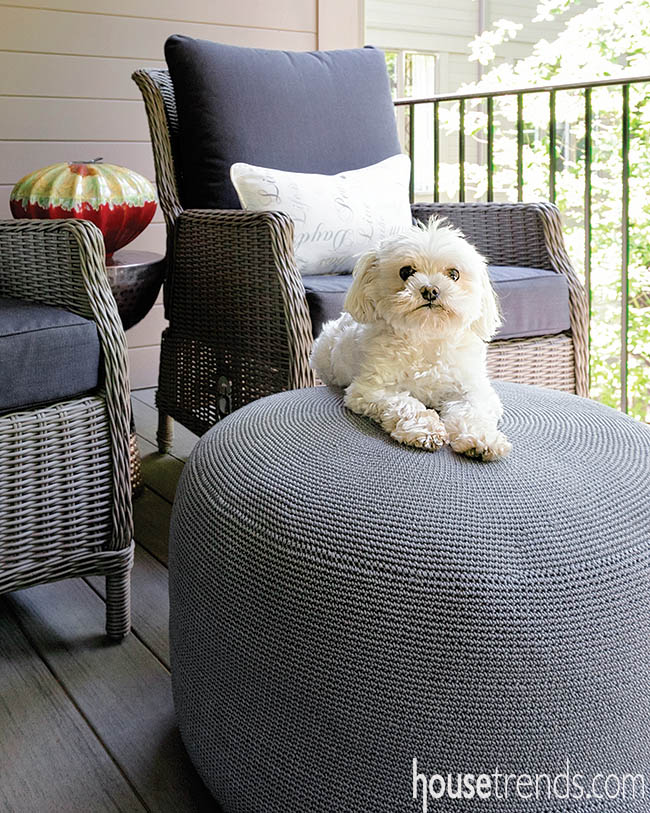 Spike enjoys a bit of alone time on a balcony that's part of an addition of a majestic two-story owner's retreat in Columbus.