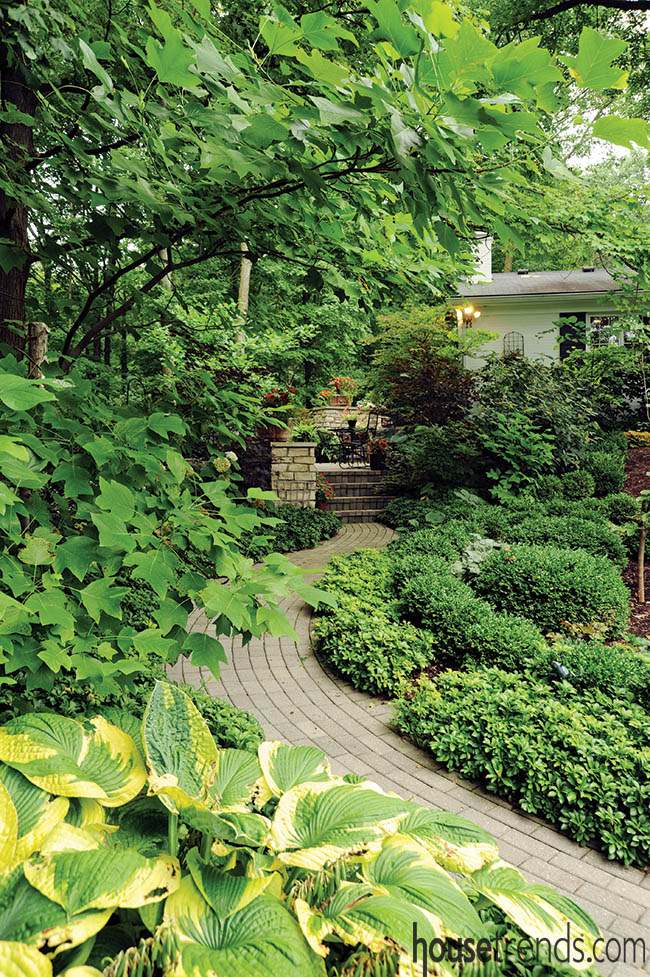 It took seven months of internal and external renovations to Lindsey Clark's new home before she could move into it. Part of the project included the home's yards. In that time, a framework was created that she has built upon over the last eight years.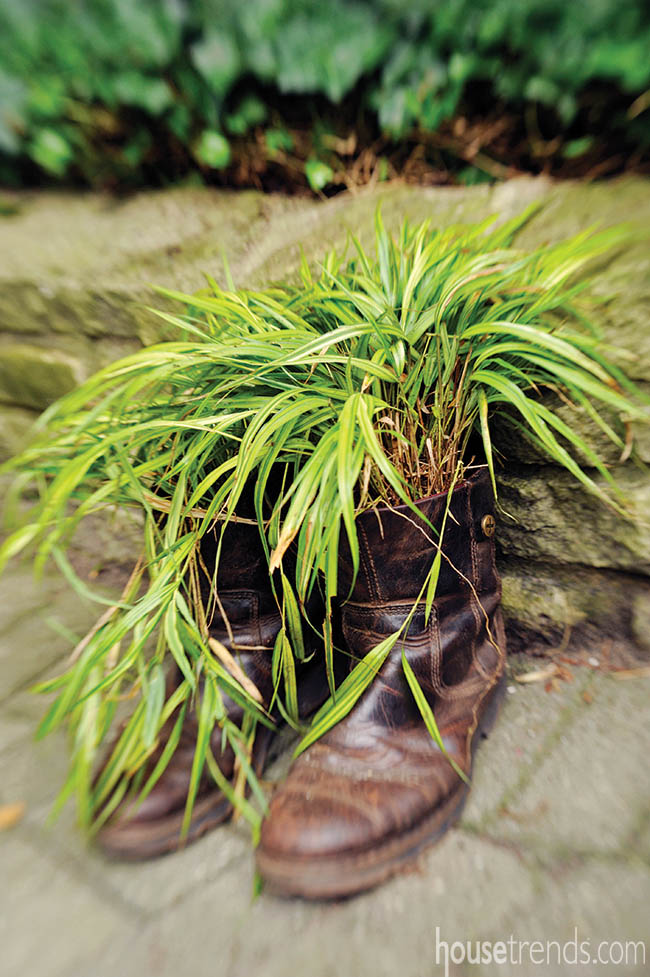 Several surprising gardens now fill her back yard where a 50-foot cliff originally sat. Lindsey designed her gardens to offer something different at every turn. A pair of her son's Peace Corps boots, for instance, serve as a pot for shade grass.
"You can escape in my yard," she says. "I did that intentionally because you never want to go to the same place twice."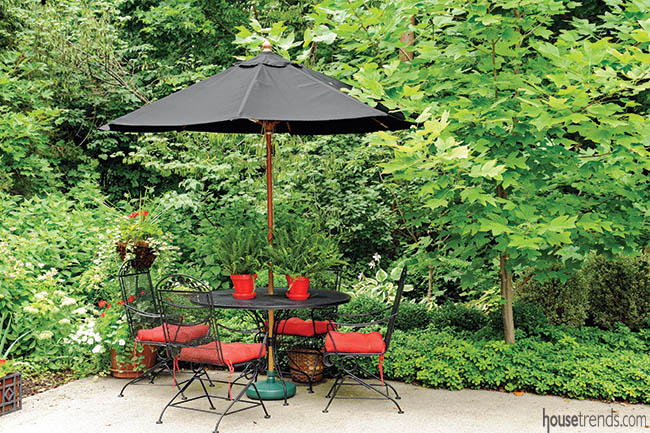 The grounds are structured with two terraces, several porches and winding paths that take visitors from one place to another. The terraces are often used for entertaining and even offer two separate places when she and her children decide they want to have guests over at the same time. Her porches allow her to enjoy the beauty outside without the hot sun.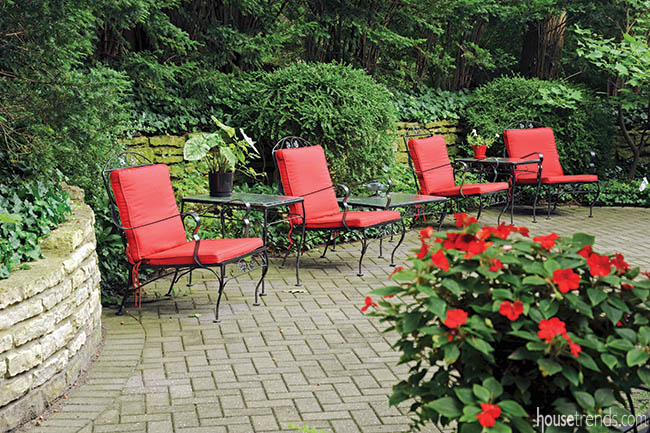 Since 90 percent of her yard is shaded, Lindsey uses several hostas, helleborus, hydrangea and boxwoods. She also has many ferns and grasses. Red and white annuals are placed around the garden to offer color to an otherwise green landscape.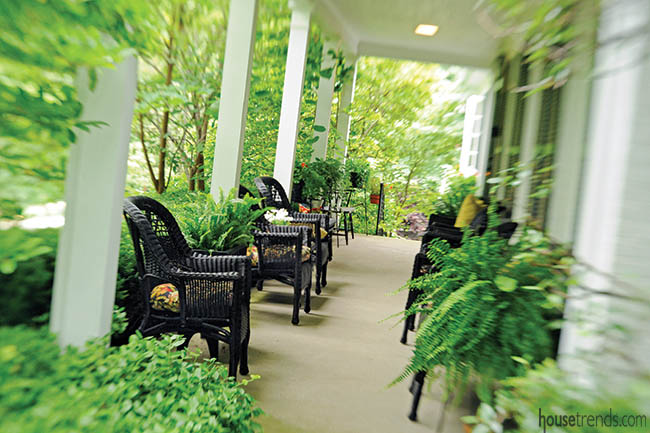 While she spends several hours a day in her garden, she prefers plants that don't need a lot of attention. Her garden comes alive in the spring when 1,000 bulbs bloom and stay vibrant throughout the season as volunteer trees like dogwoods and red buds sprout unannounced throughout her yard.