April Miller Boise and David Willbrand are seasoned world travelers, so it's not surprising they wanted a more contemporary cultural feel in a new Pepper Pike home for their blended family. When they found a house that had "good bones," April and David reached out to Ryan Duebber Architect, a firm David worked with before when living in Cincinnati, to clean up the lines and modernize the home's heavy-handed southwestern style.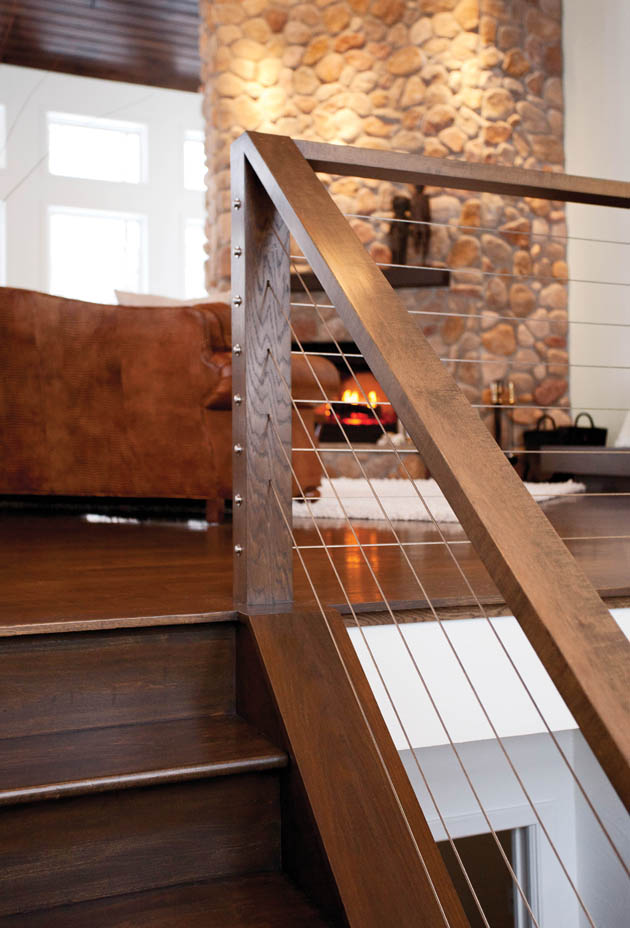 "We wanted something very different from any other home. Having something unique, that also fit our lifestyle, was important," says April. Trusting lead designer Ryan Duebber's contemporary instinct and utilizing the idea book that self-described renovation junkie April had put together, an ambitious new floor plan was created reworking the kitchen, dining, and master suite areas. They selected local family-owned JP Compass Consulting & Construction, Inc. to realize their vision. Father and son team, John and Jacob Park of JP Compass oversaw the details including the extensive demolition of multiple walls and dropped ceilings. The resulting rooms are dramatically different—open and airy with a modernist feel.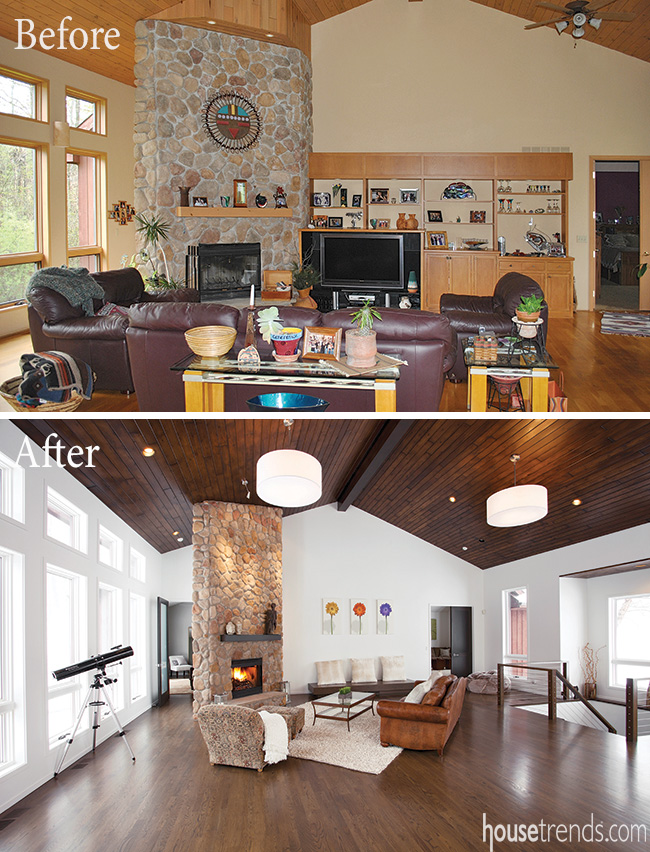 To emphasize the modern lines, a common palette was chosen for all rooms—dark espresso stained wood, shades of gray, and pure white with nickel and stone accents. "I like to keep all the rooms related and yet have each space be unique and express that theme differently," says Duebber. For example, the same limestone tile was used in the foyer and the bath, but cut into different geometric shapes. The neutral color theme chosen by the home remodelers is calm and peaceful while allowing the occasional splashes of color to pop. Duebber uses angles and sleek lines to keep to the modernist feel while using texture and height to blur potentially harsh lines.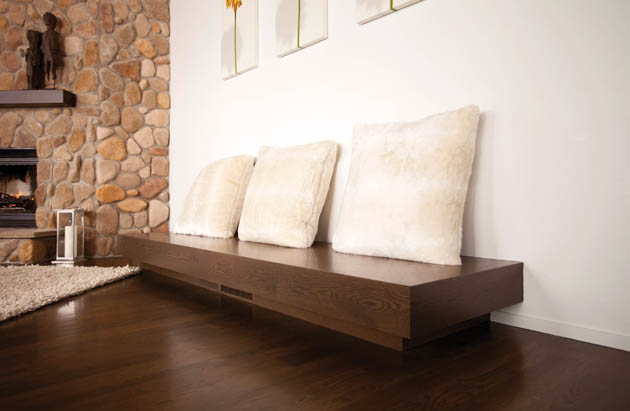 A low-lying bench backed by plush pillows adds extra seating and contributes to the family room furniture, while still complying with the modern design of the room.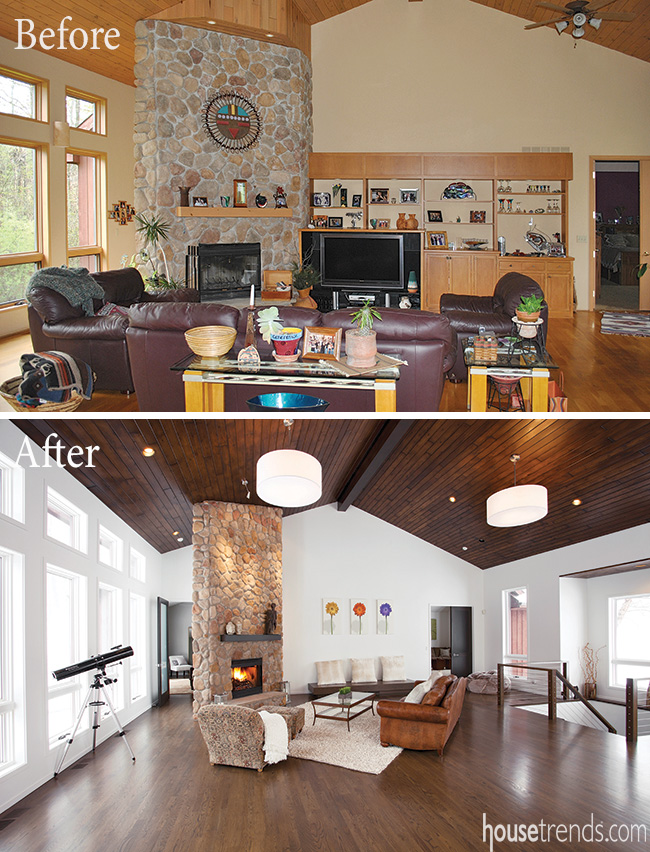 The most challenging part of renovating this Cleveland-area home was the chimney, which didn't quite reach the ceiling but instead was topped with an awkward soffit. To clear up the cluttered space, builder JP Compass matched the stone of the fireplace before stretching it all the way up to the newly-stained ceiling. A bulky built-in that took up much of the far wall was replaced with a floating bench that complements the owners' desired contemporary style.
Architect: Ryan Duebber
Builder: JP Compass Consulting and Construction Inc.
Flooring: Bean's Flooring
Flooring supplier: Jeffco Flooring & Supply Co.