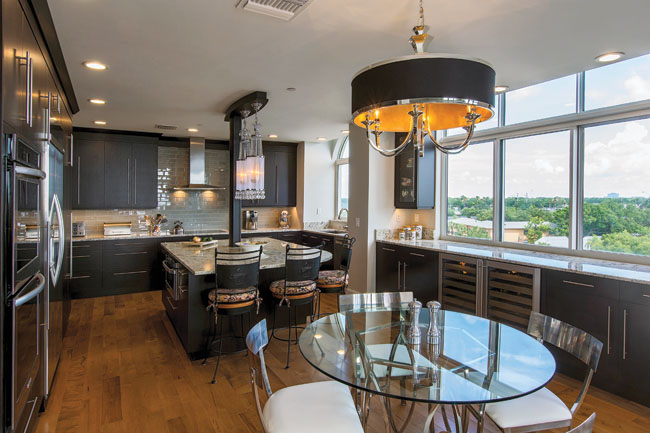 When Dr. Steven and Dr. Julia Gross decided to remodel their kitchen, the view was always a big part of the design. They hired George Gobes of Park Avenue Designs, who lives in the building, to help them bring a modern touch to the cooking area.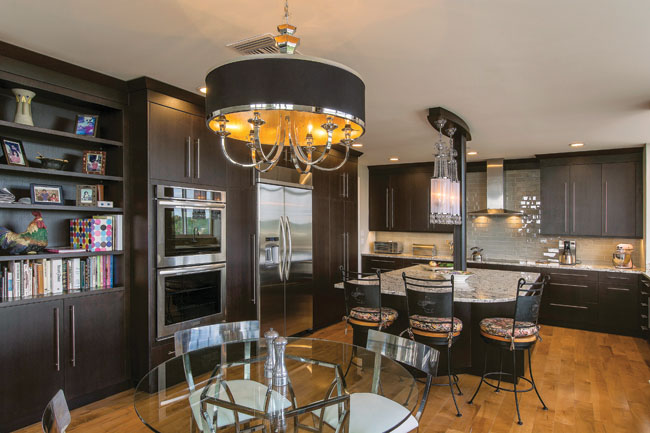 Working within the confines of the high-rise prevented the Grosses from expanding the kitchen, so they decided to remove a wall separating the original kitchen and small office in order to create one large culinary area.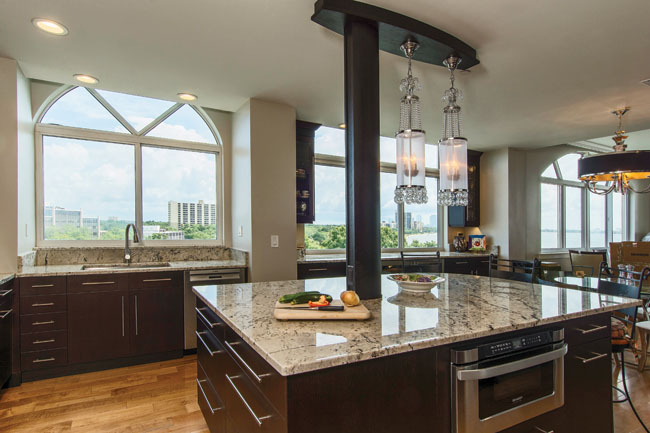 Unfortunately, the wall housed a vent pipe that could not be removed. To diffuse the situation, Gobes devised a light-hanging façade to incorporate the pipe into the new kitchen.
Two crystal pendants now serve as a functional, yet eye-catching element in the center of the oversized island.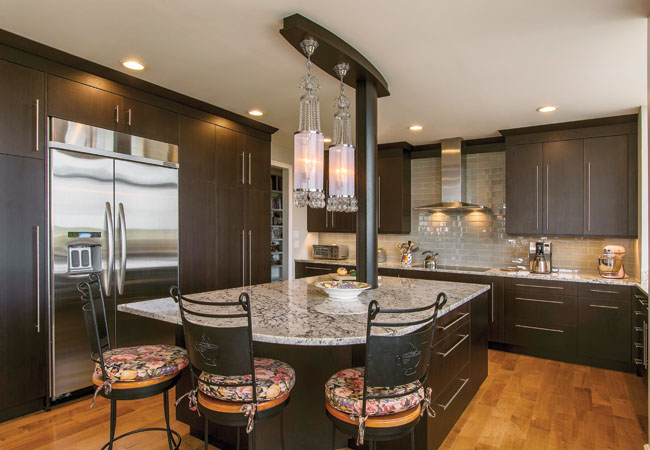 "Designing around something that you can't change sometimes requires a bit more effort, which is what makes my job so interesting," says Gobes. "The end result looks pretty cool and it also gave us a place to mount light switches and outlets."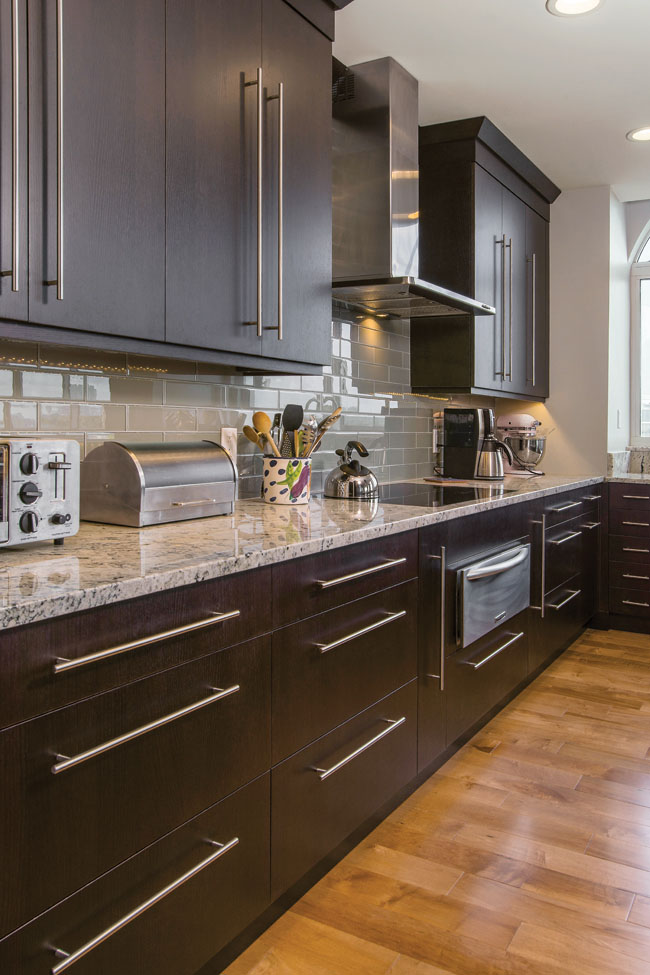 The red oak cabinetry features a dark wenge stain, which serves as a nice complement to the lighter wood floor and granite countertops.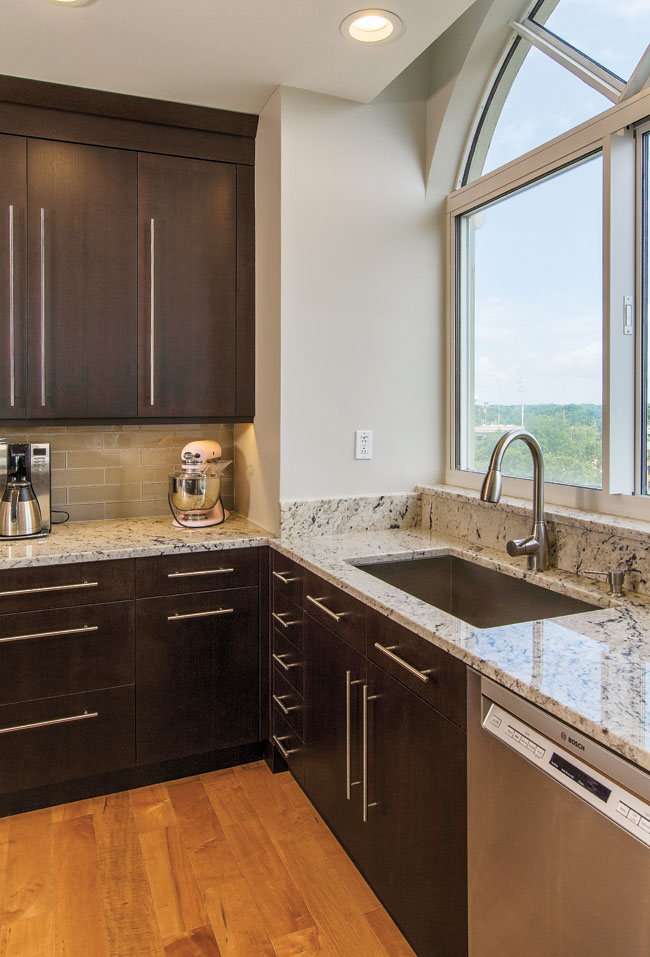 Sleek stainless steel appliances and chrome cabinet hardware complete the modern design. "This kitchen definitely went into a new direction for us, coming from more of a traditional or transitional home," says Julia. "But we love it. We wanted to create a space that feels like home to us, and this kitchen accomplishes our goal."