From white fireclay to stainless steel, farmhouse sinks are enjoying a renewed popularity with a larger range of materials and more options than ever before.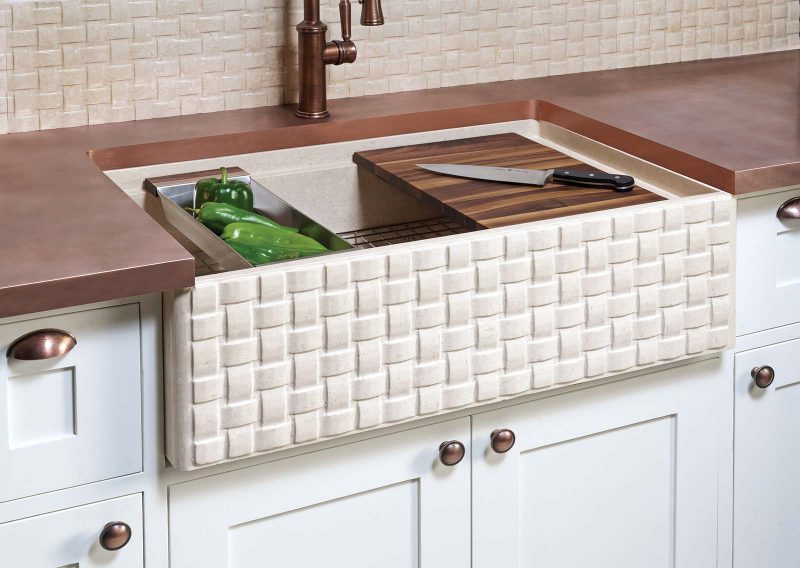 Farmhouse sinks have gained in popularity over the past few years thanks to stars like Chip and Joanna Gaines, but really they're nothing new.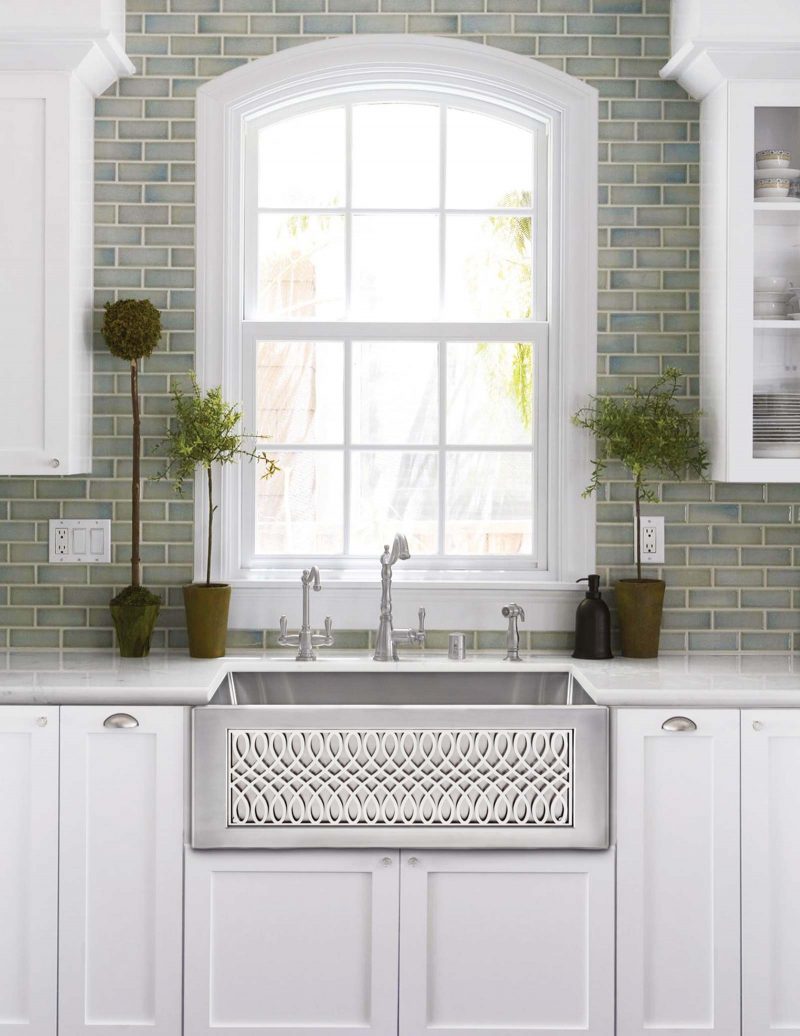 These sinks come from a time when water had to be carried into the house from outside. The large, deep sink held water fetched from nearby wells.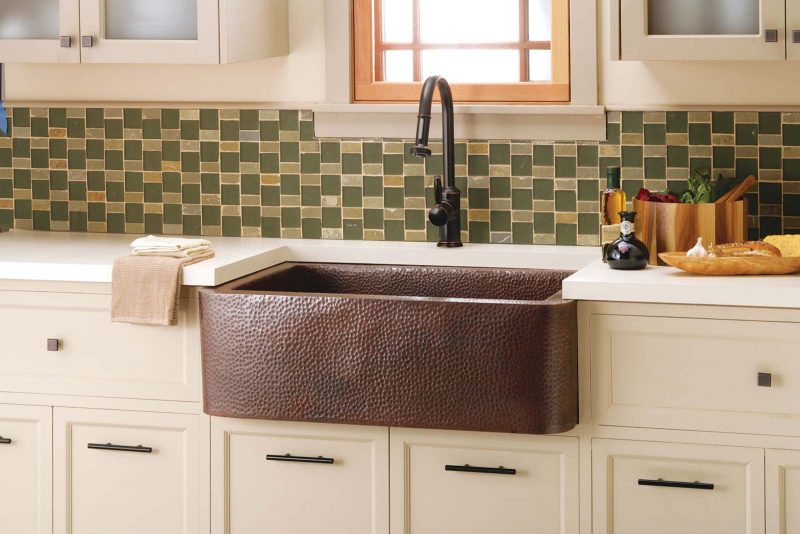 Today, the farmhouse sink is a focal point for the kitchen, but it's more than just a pretty kitchen feature.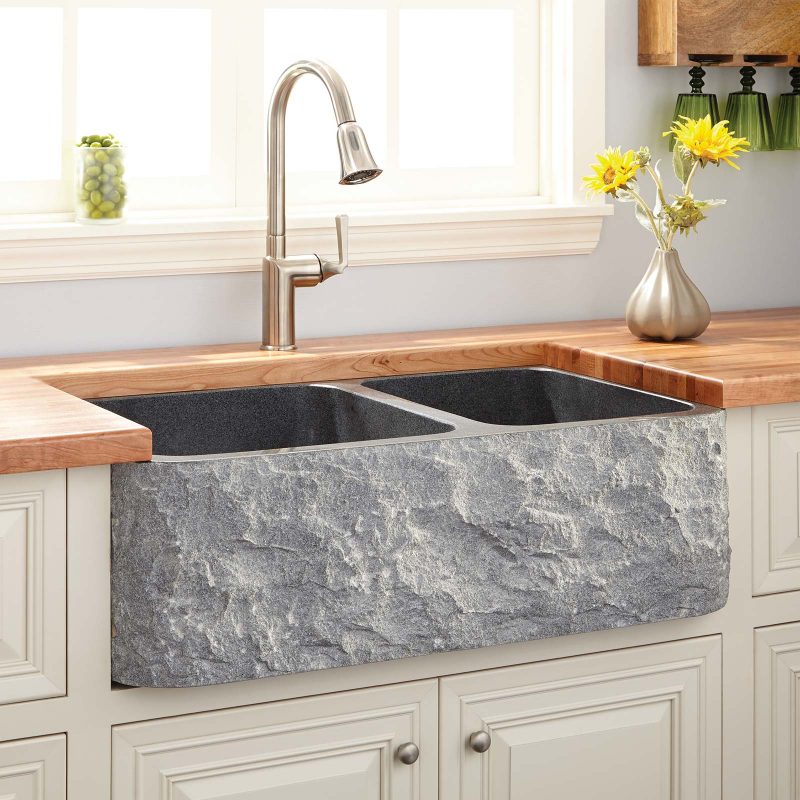 There are many appealing qualities of an authentic farmhouse sink. They're often much deeper and wider than a traditional sink basin, making them ideal for homes without a dishwasher.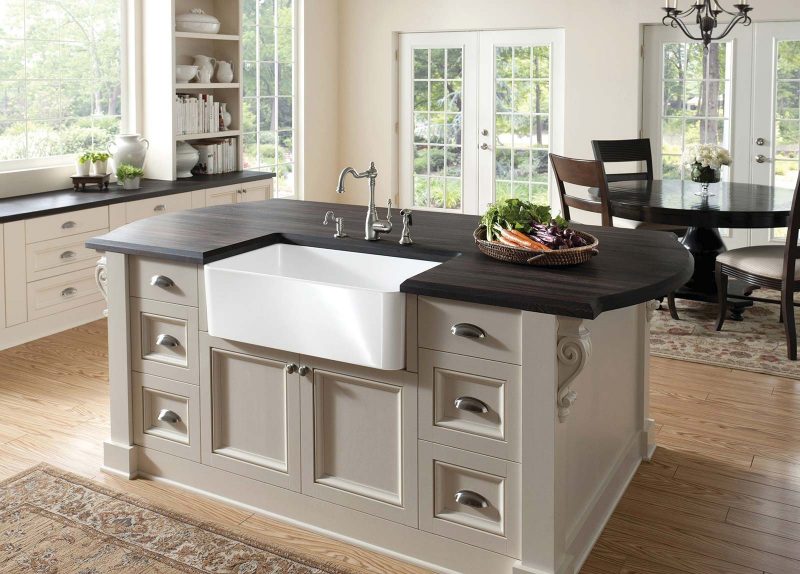 The exposed, protruding front adds an extra dose of style to your kitchen. And with farmhouse sinks coming in so many fun materials including porcelain, enameled cast iron, stainless steel, copper and marble, you are able to customize your home to fit your style and needs.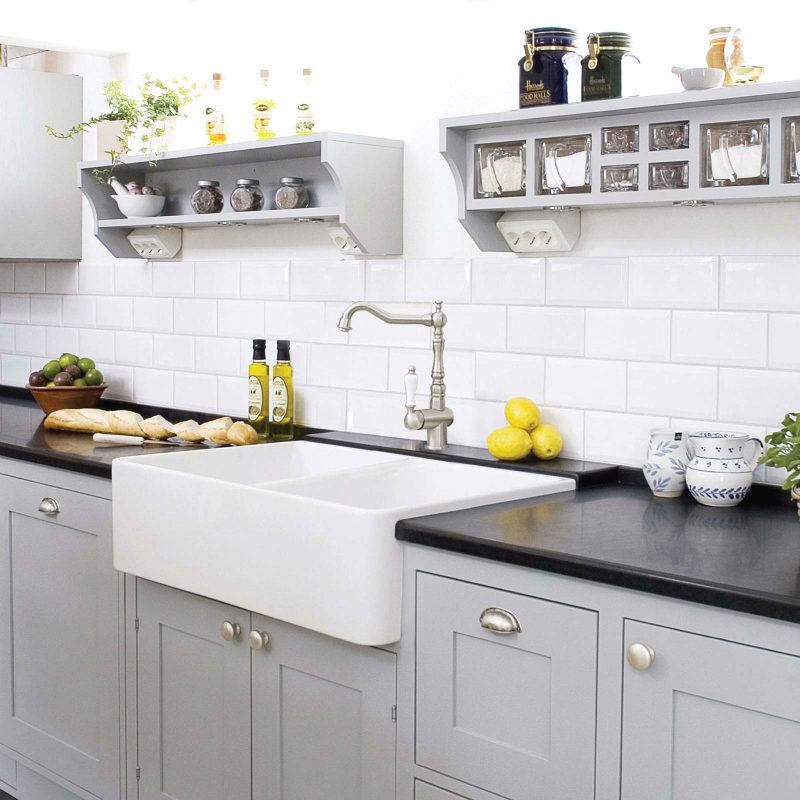 While the kitchen has become a space for entertaining family and friends, it still needs to have functionality necessary for cooking and cleaning. The farmhouse sink adds a stylish touch needed to get the job done!
RESOURCES
Kohler
Linkasink
Native Trails
Signature Hardware
Stone Forest