Pittsburgh homeowners Doug and Kristal set out to create a home where they could escape from the stresses of life. "Not just for us, but for our family and friends. We want people who visit to feel the peace and warmth that we experience when we go to our favorite places," says Kristal.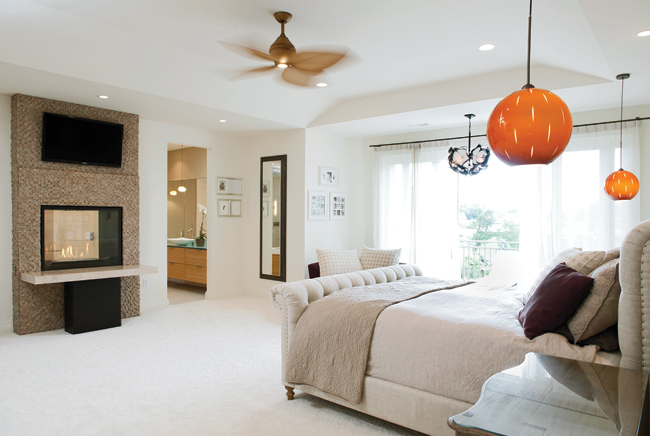 Bright light fixtures add a shocking pop of color to this otherwise neutral room design. Just across the room, a dual-purpose fireplace blazes away. Aside from adding warmth and texture to the room, it serves as a dividing space between the bedroom and master bath.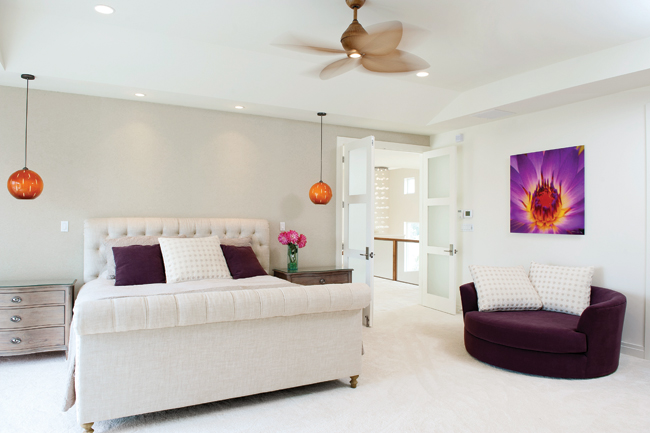 The painting on the wall calls to mind the bright island colors that the homeowners like so much, while the more-muted purple displayed throughout the room helps to tone it down.