Indoor fireplaces were once available in two categories: real or faux. The real ones were the cozy brick models that burned logs and necessitated soot-clearing chimney sweeps. And the faux ones—with their smoke-free, simulated flames and ceramic logs—were so unconvincing, they often ventured into the realm of tacky.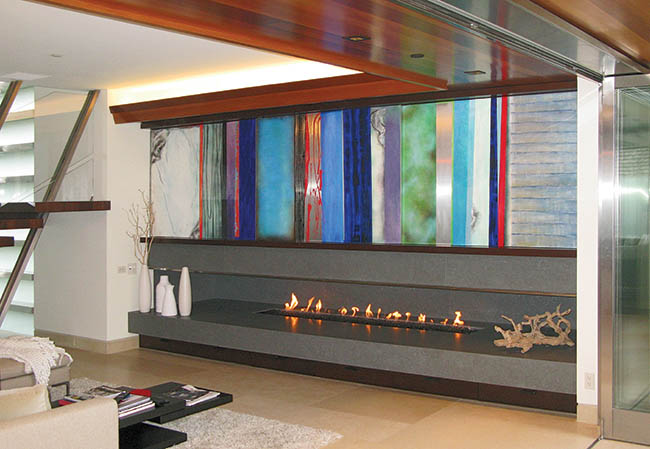 Today, both styles still exist, but homeowners have enjoyed a much broader range of options for the past decade—from new eco-friendly mobile units to energy-efficient upgrades for their classic fireplaces. There are wood-burning, gas, electric and alternative fuel varieties now that there is a massive demand for versatile, interior fire features.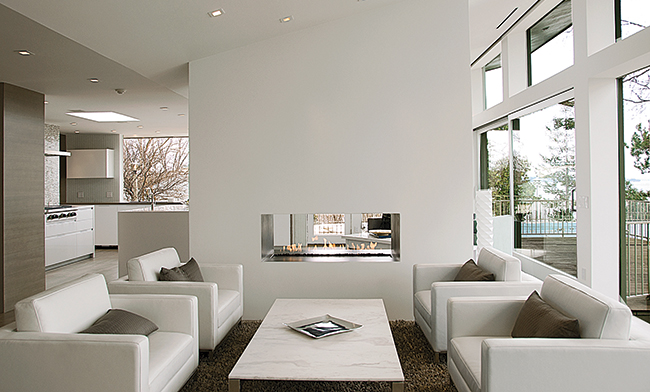 "Spark pioneered the linear, contemporary look with no fake logs and more 'fire as art,'" says Tom Healy, the co-founder and president of the 2005-born Spark Modern Fires. "We see a growing comfort level in the industry toward that aesthetic, that modern vibe. We have designed our units to meet the highest standards of architectural and design freedom."
From the get-go, Healy and his team steered away from trying to make gas fireplaces look or operate like wood-burning units. Instead of using artificial logs, they blended ribbons of fire with materials like stone, glass and sand for a fluid, natural appearance. They also experimented with fireplaces that boasted invisible frames—a trend that continues to snowball.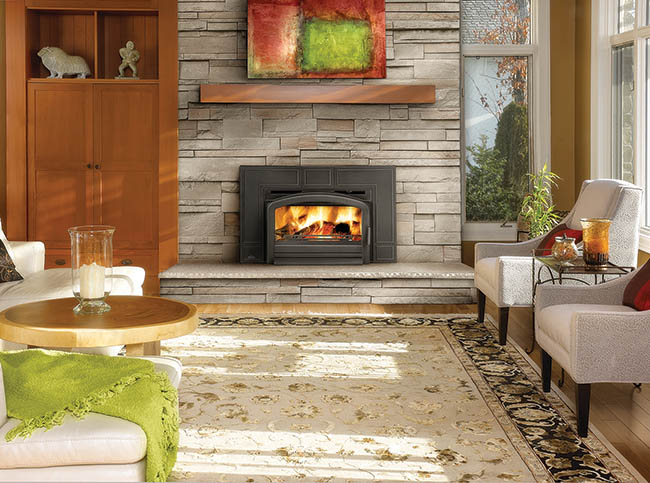 Napoleon's wood-burning fireplaces exceed U.S. Environmental Protection Agency (EPA) standards. The electric fireplaces mix the look of traditional masonry with the convenience of simply plugging a unit into the wall.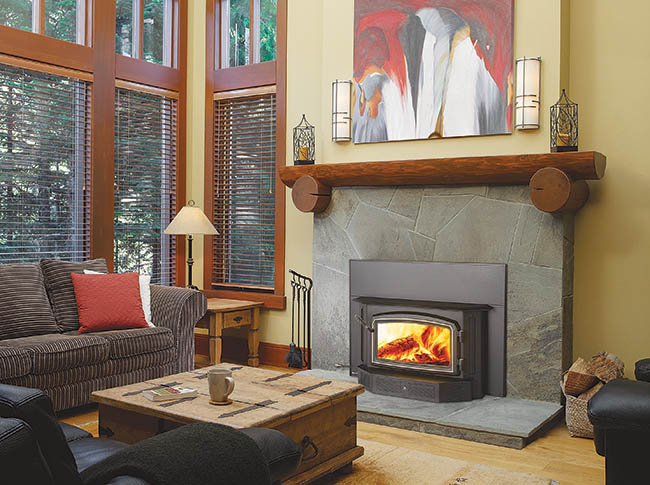 Regency's high-efficiency, EPA-certified wood fireplaces have optional blowers to push heat to the furthest corners of a room. Gas inserts transform old fireplaces into stellar heaters and eliminate the hassles of drafts, ash removal and maintenance. The company's wood and pellet inserts help convert existing brick, masonry and factory-built fireplaces.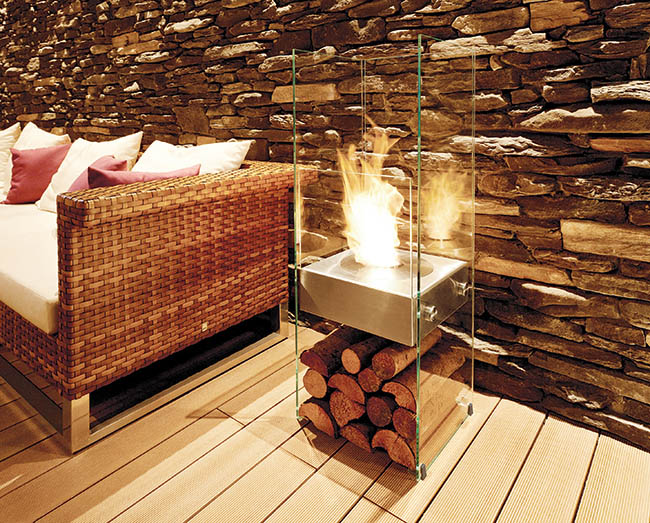 A major fuel source for new fireplaces is ethanol, a type of alcohol that can be made from the fermentation of corn and sugar cane. The advantage of using ethanol as a fuel is that it burns cleanly and only creates heat, water vapor and carbon dioxide. That means ethanol fireplaces can be installed without vents or flues, and they can be placed in locations that cannot sustain gas or wood-burning units.
Alexander Eburne, the CEO of EcoSmart, which was founded in 2004, prides his company on its use of ethanol and its ability to give homeowners the freedom to design their spaces with accommodating, eye-catching fire features. EcoSmart's products were even featured in the 2013 New American Home showcase in Las Vegas, Nevada. The event was an opportunity for the National Association of Home Builders to demonstrate progressive designs and technologies.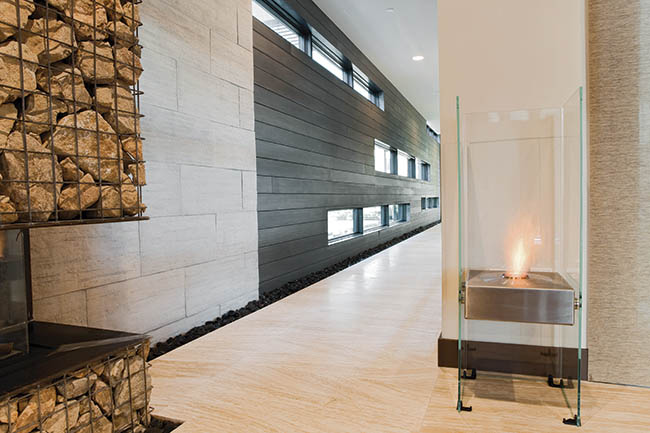 As more clean-faced gas fireplaces, ribbon flames and vent-free ethanol burners become available, homeowners can harness the kind of flexibility they desire. They can move their units from room to room depending on their needs, whether entertaining for a dinner party of twenty or snuggling up by the fireplace with two glasses of wine. The possibilities are infinite, and homeowners are no longer chained to one stationary fireplace in the den. In other words, fireplaces are moving with the homeowner, and ultimately, with the times.