From the street it looks like a dentist's office or a municipal building. Anything but a house. Its exterior walls are metal, adobe colored like some sort of misplaced Arizona office building and wood beams, huge windows and stainless steel accents make it appear rugged, almost eternal.
Yet for Bob and Debbie Darden, this somewhat ambiguous structure is more than a house, it is a dream home.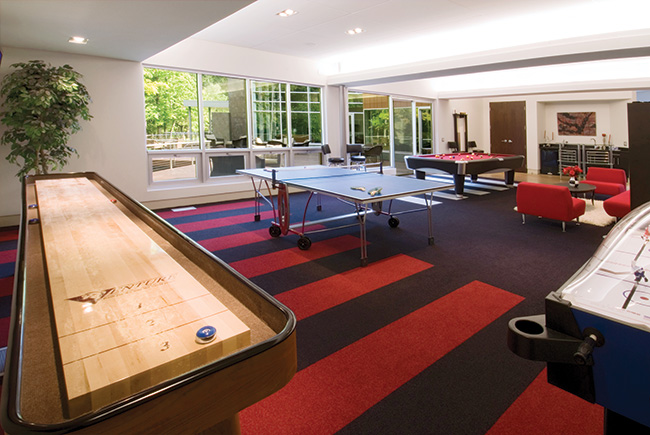 The "public" wing of the house was designed for just that use—parties, open houses, and get-togethers. Keeping all the entertainment spaces grouped together means the Dardens don't have to worry about guests wandering.
Guests continue past the open kitchen design toward the 22×44-foot game room with a pool table, ping-pong, air hockey and 14-foot shuffleboard table that are sure to keep guests thoroughly entertained.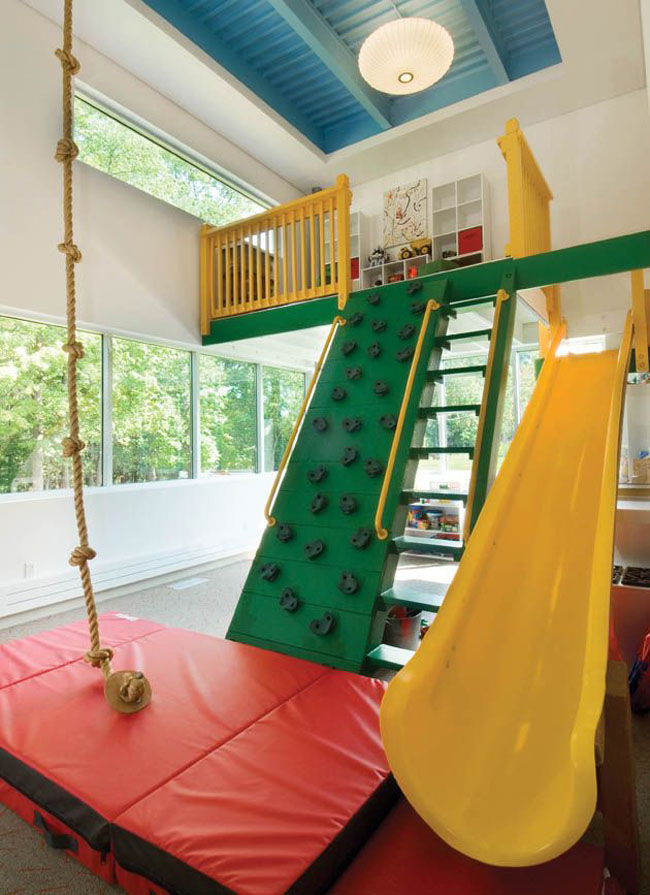 At the end of a hallway is 14×22-foot play room that includes an indoor jungle gym, rock climbing wall, rope swing and a door to a deck.