It all started with a big imagination and ingenious engineering. Or maybe it really all started with love. Love of family and wanting to hold on to fleeting time together before the kids leave the nest. David and Tonya Shuley knew they needed to update their back yard to keep up with the changing interests of their kids. Their teenagers and young adult children no longer kicked the soccer ball around like they once did. The couple decided it was time to reimagine the possibilities outback. "If we build it they will keep coming back," was their hope, so the soccer pitch gave way to a gorgeous pool and spacious outdoor kitchen with several comfortable sitting areas.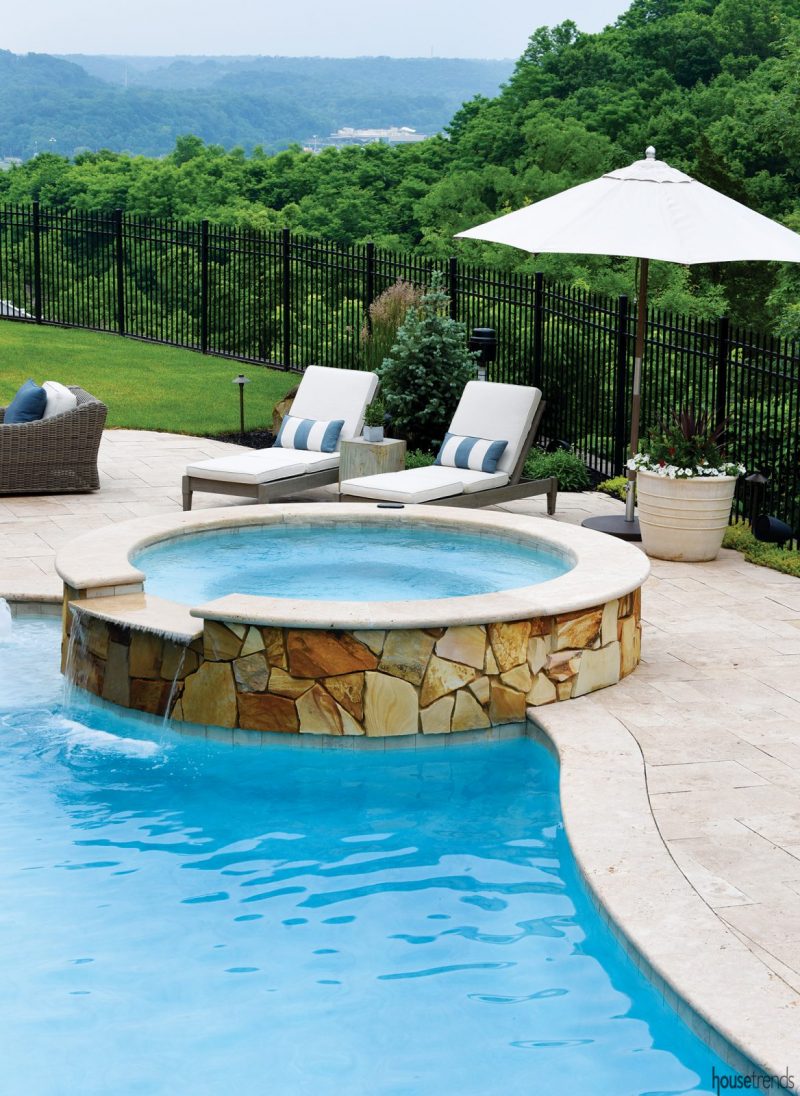 Sound straightforward? Hardly. You see, the Shuleys live on the side of a hill. But this family of six thinks big. Maybe it's their home's expansive hilltop vistas of the Ohio River that inspire them or their practically eye-level views of soaring hawks.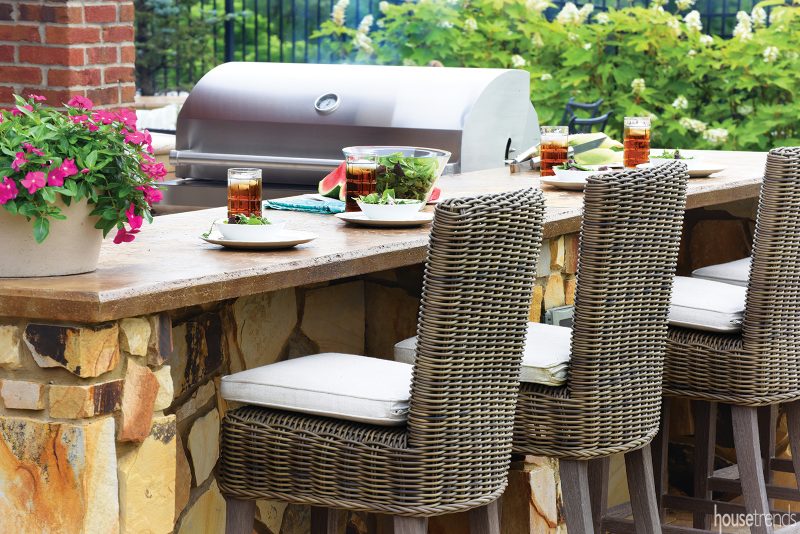 Reshaping the space
They first imagined what many might not think possible when they built their home 12 years ago. David explains, "We loved this area but we needed a place for the kids to play, so we explored what it would take to build a flat back yard." With the help of expert structural engineers and a whole lot of gravel and cinder blocks, the Shuleys added a massive, over 20-foot-tall retaining wall that runs the length of the property. They proved that you can have a coveted hilltop view and a functional back yard.
"We knew this community was where we wanted to raise our kids," Tonya adds, speaking of Fort Thomas, Kentucky. Consistently on many "best of" lists, Fort Thomas is known for its strong schools, livability and friendliness. It's no surprise the Shuleys didn't let a 30-foot hillside drop prevent them from designing and building the perfect family entertainment area.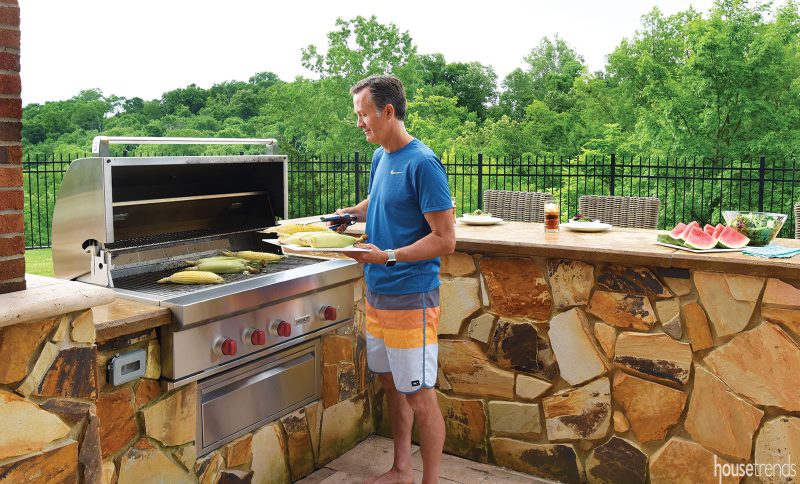 "We hoped we could add a pool," David reflects on the backyard redesign, "but of course we first needed to get confirmation that the retaining wall would support it."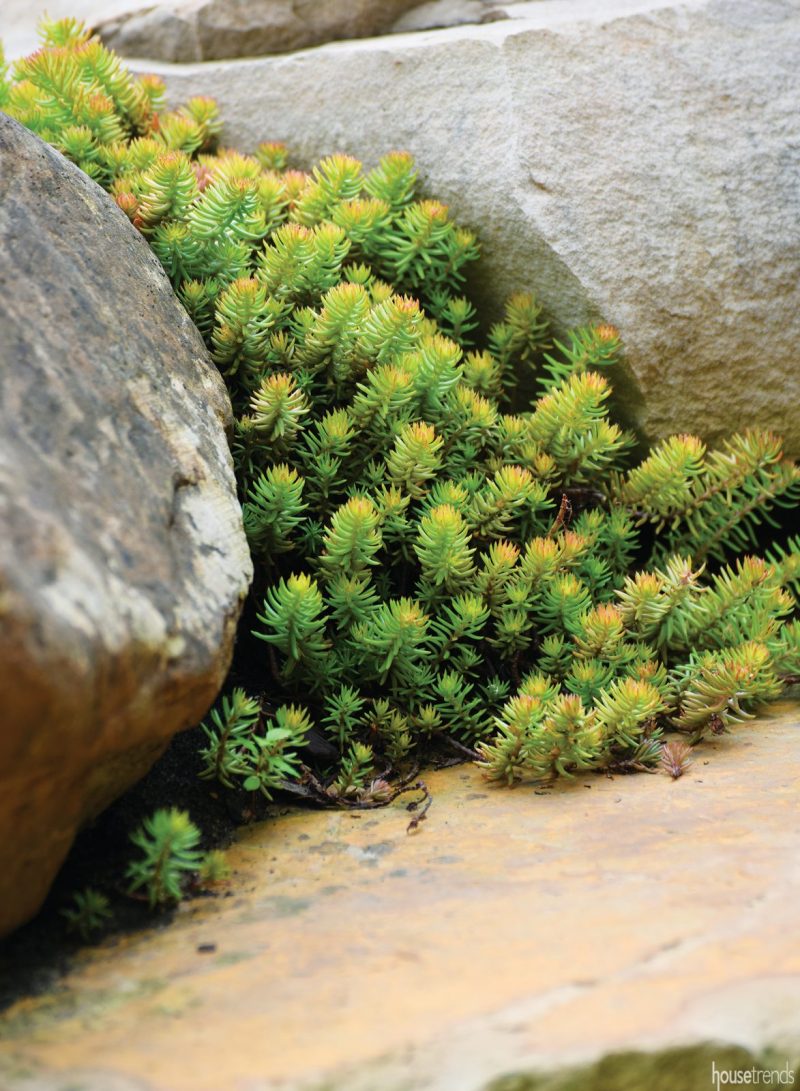 All systems go
With the help of contractor TowneScapes, known for its award-winning outdoor living spaces, the Shuleys got the answer they hoped for.
Adam Erbaugh of TowneScapes explains, "We worked with the local municipality, the original engineer who installed the wall, and Mid-American Gunite Pools to help maximize the usable space, and installed the largest pool possible in relative proximity to the wall."
When it came to design specifics, Erbaugh says, "The Shuleys wanted a west coast feel, so our design features multiple open seating arrangements with unobstructed views."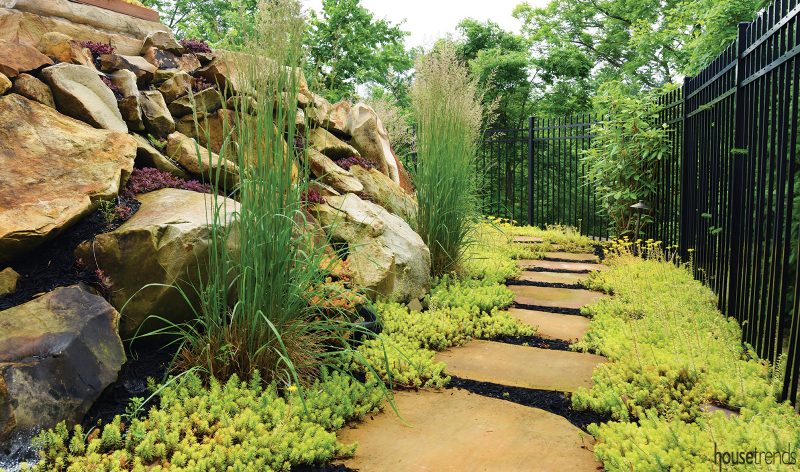 A variety of natural stones were used throughout to fit perfectly with the surroundings. Travertine is featured prominently throughout the flooring, complemented by Black Hills Rustic stone. These colorful, mosaic patterns featured on columns and on the walls of the bar, spa and fire pit pop with color and artistry. Irregular Tennessee Fieldstone leads guests into this backyard oasis and up through the landscaping to the taupe, concrete pool slide which was painted to resemble stone by local concrete artist Mike Pecquet. This unique slide seems to naturally flow from the huge rock slabs and boulders of the pool's waterfall. The succulents and ornamental grasses surrounding the boulders give that corner of the patio almost a desert feel.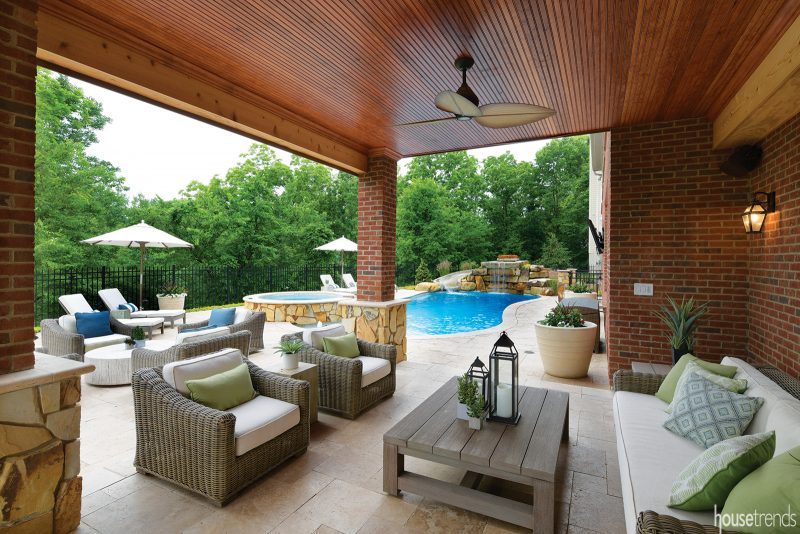 "We renovated their existing deck to allow for seating beneath it, creating a fully functional outdoor living space and kitchen," Erbaugh adds. And to further embrace the natural aesthetic, TowneScapes added a warm and contemporary stone bench and fire pit carved directly into the hillside facing the soaring 50-foot-tall trees.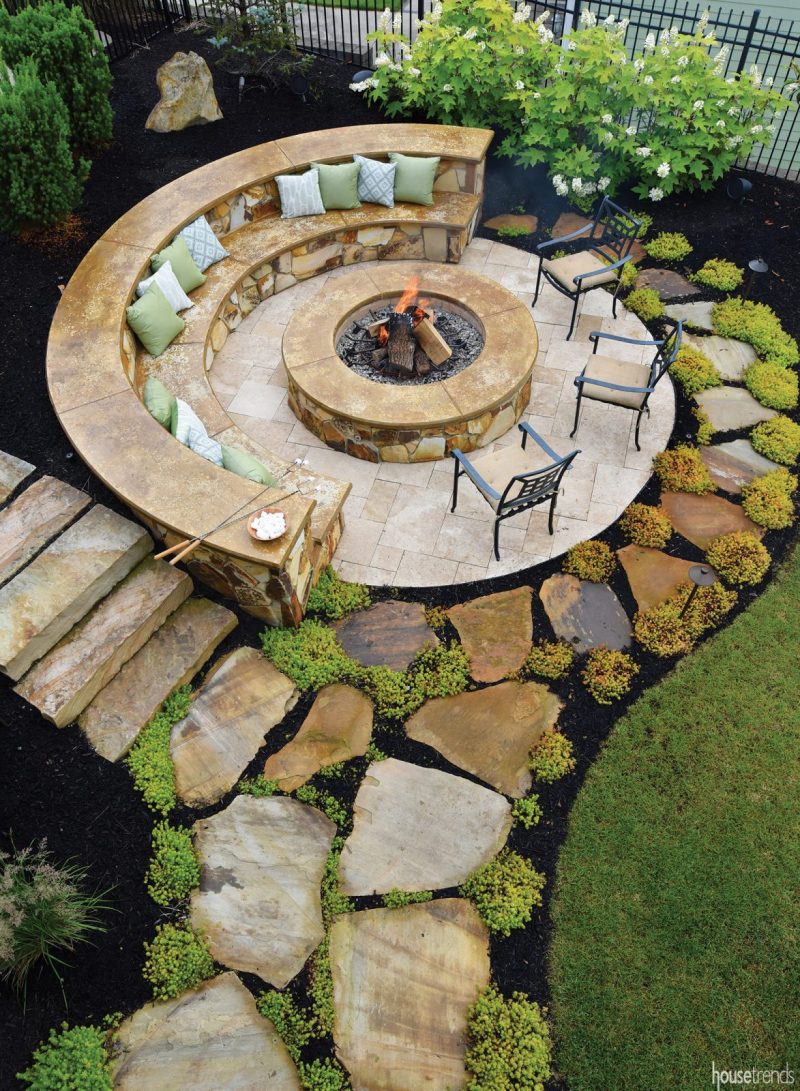 With so much to love about this redesign, the Shuleys find it difficult to name a favorite spot, but if pressed, it must be the custom rock waterfall. "It's also a climbing wall," David beams as he describes the fun of watching his kids and their friends enjoy the pool's unique rock formation.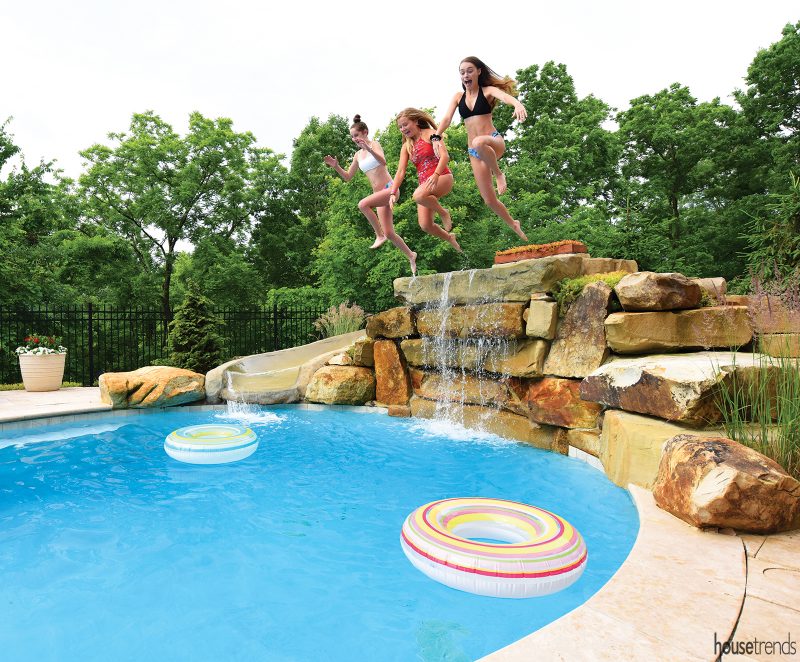 About those rocks….David can smile now as he remembers what it took to create the waterfall sculpture. With limited backyard access, installers had to be creative as they moved the massive rocks. David was a bit uneasy as he sat inside watching as the crane lifted the heavy boulders over the top of his house.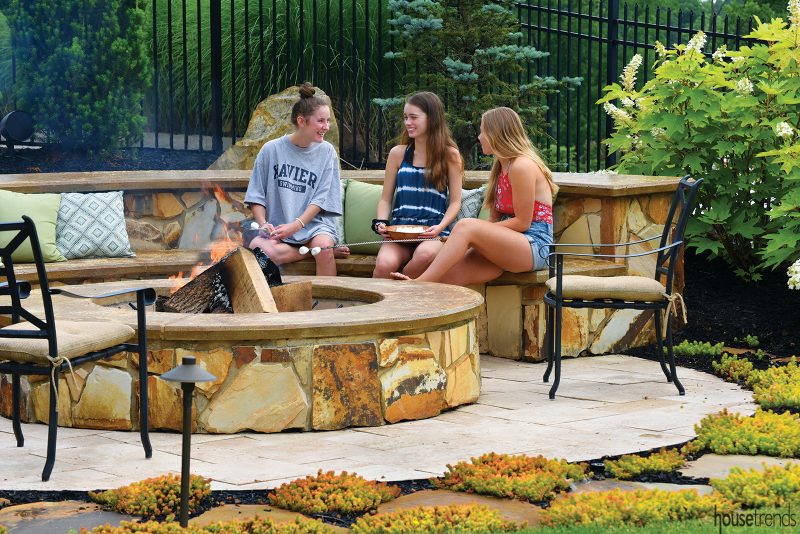 Happy on the hill
With the heavy lifting behind them, the Shuleys can now relax and enjoy. It is clear this is a space to be shared with others as the many seating arrangements have a common feature; the chairs face in, toward others. This is a place to unwind, to enjoy the natural beauty and above all, to be together. And if this family of dreamers ever needs more inspiration, just a bit upriver, they can see the popular concert venue Riverbend Music Center. From their perch in this ultimate outdoor great room, they can imagine the sounds of musical greats inspiring them to continue to think big.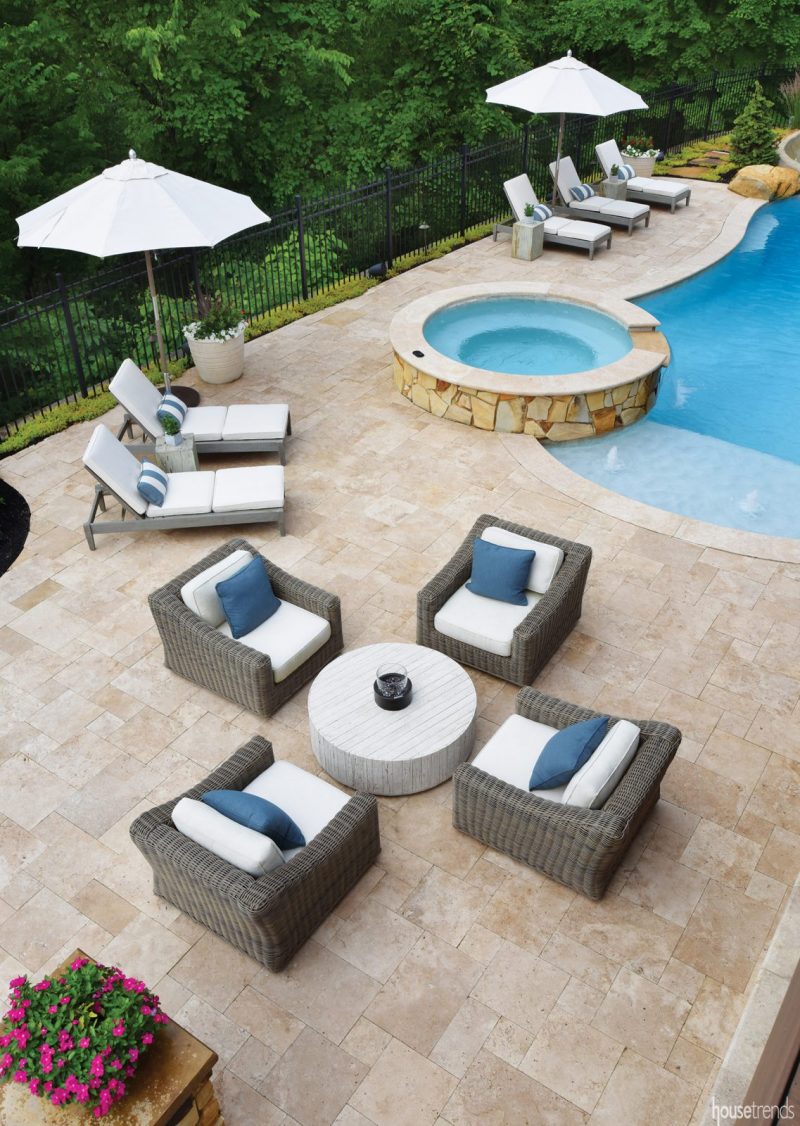 RESOURCES Fire pit, Travertine deck and plants TowneScapes; Pool Mid-American Gunite Pools; Furniture and interior design Jason Hennemann; Waterfall and rocks Tepe Landscaping; Concrete artist Mike Pecquet; Structural engineer Matt Naylor, Naylor Engineering; Retaining wall construction Bzak; Retaining wall advisors Outdoor Environments; Sound system and TV SimpTech Solutions; Electric Executive Electric; Plumbing Blue Chip Plumbing; Fencing Mills Fence Co.
Article appeared in Housetrends Cincinnati – August/September 2019