Think back to your 20s—do you recall your favorite watering hole? It might have been a dingy dive bar or maybe it was a trendy neighborhood pub. Either way, it was the Saturday night hangout where you and your friends spent countless hours talking, laughing and philosophizing. That bar was where friendships were created and memories were made.

For this basement remodel, by Neal's Design Remodel, it was important for the  homeowners of this Western Hills home to create a multi-functional basement that allowed for various types of leisure and entertainment. Their goal was to have pockets of rooms that functioned well together, but for each to have a specific purpose, maximizing the usability of the existing square footage.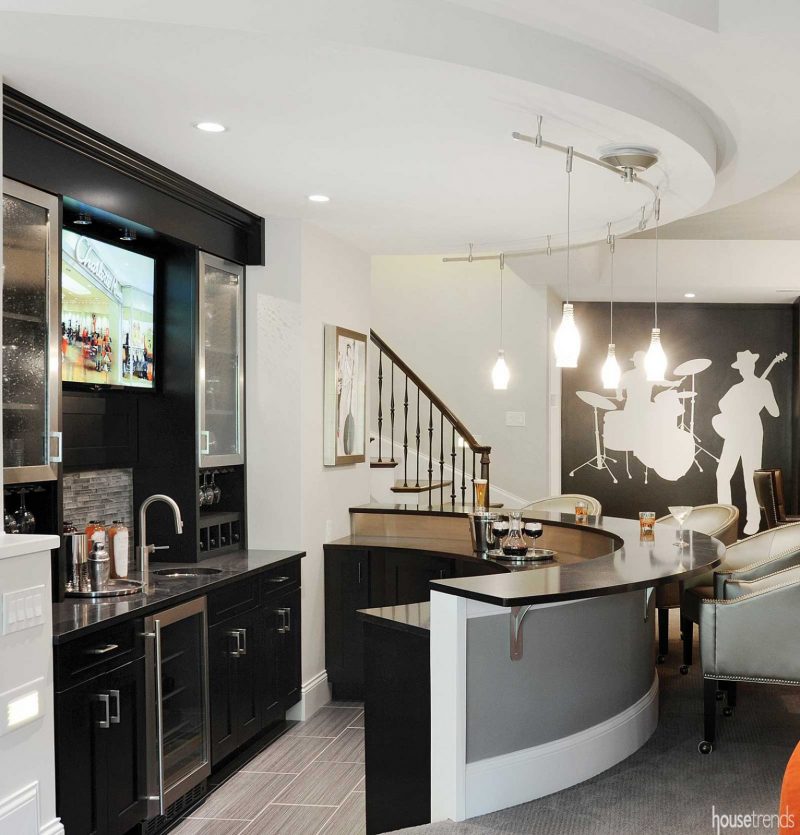 This Cincinnati home, built by Arthur Rutenberg Homes, features a sunken bar with dramatic black cabinetry and a two-tiered curved countertop that encourages the bartender to interact with guests.Just because your responsibilities have changed over the years doesn't mean it's last call for a great time. Rather than going out and paying a cover charge, consider making new memories in the comfort of your own home.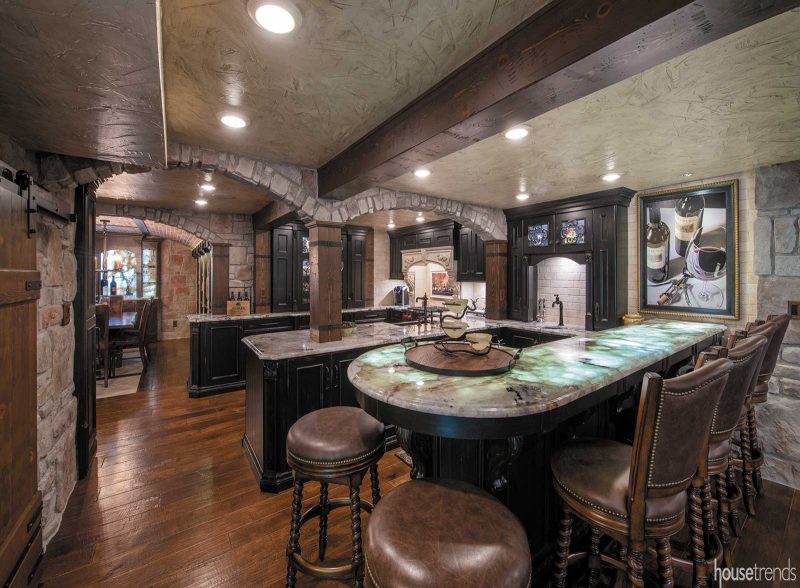 From traditional English pubs to Las Vegas-inspired ultra lounges, these home bars should help inspire you to create your new weekend hotspot.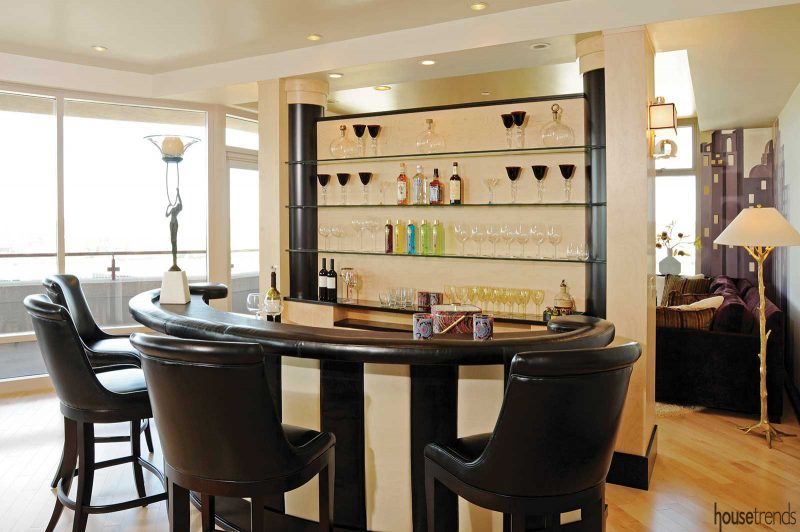 Keep the conversation flowing
The classic curved bar is the ultimate conversation starter. Guests can easily congregate around the bar, casually lean on the counter, or pull up a bar stool and sip on a drink.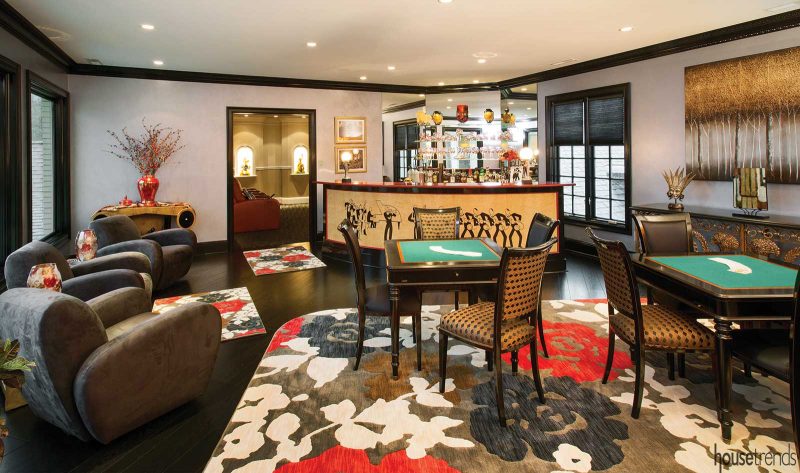 A curved bar also allows you to show off a stunning countertop. Consider a beautiful piece of granite, with dramatic veining and swirls of color, to set the tone.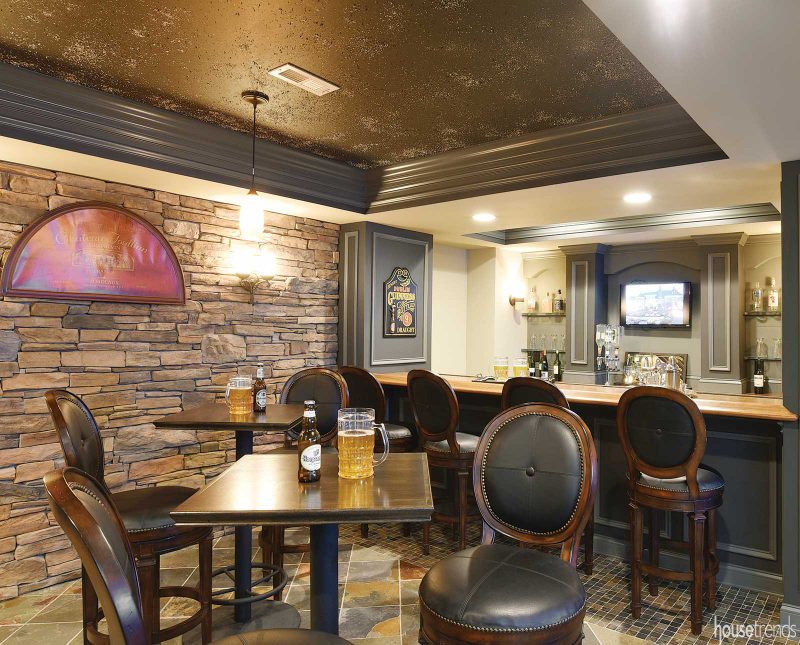 The choices in quartz are equally beautiful, thanks to alluring slabs created to replicate the look of marble and natural stone. Both materials are durable, resistant to staining and aesthetically pleasing.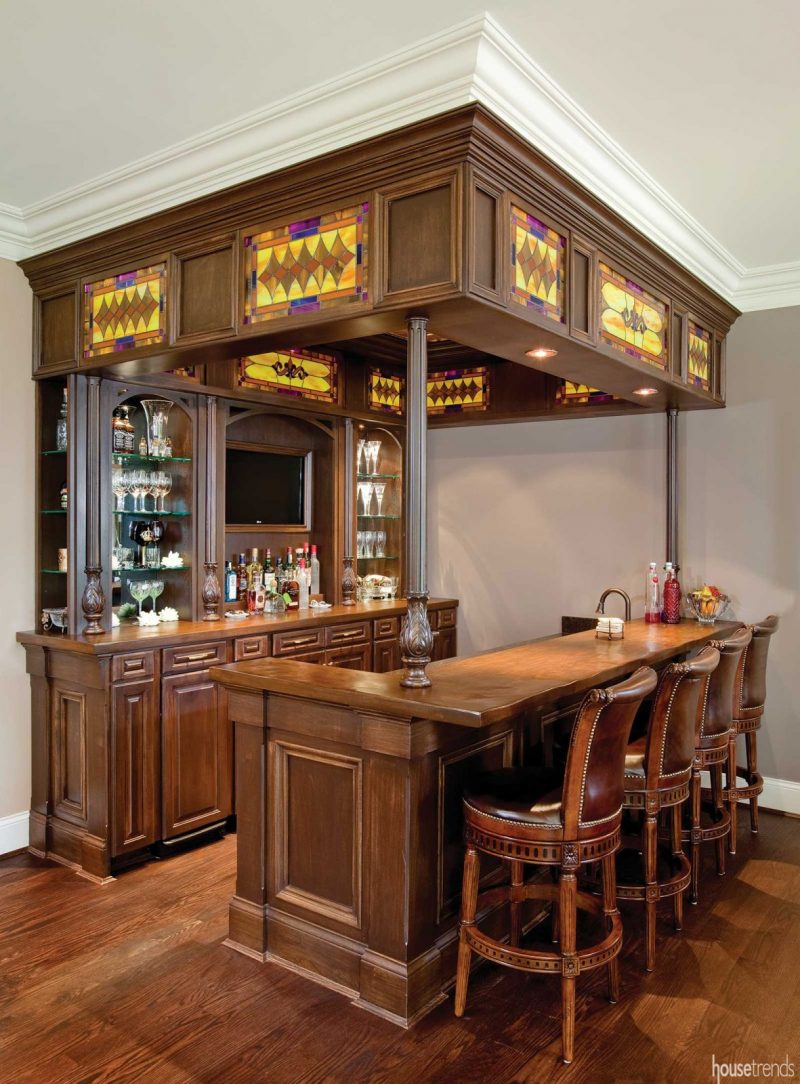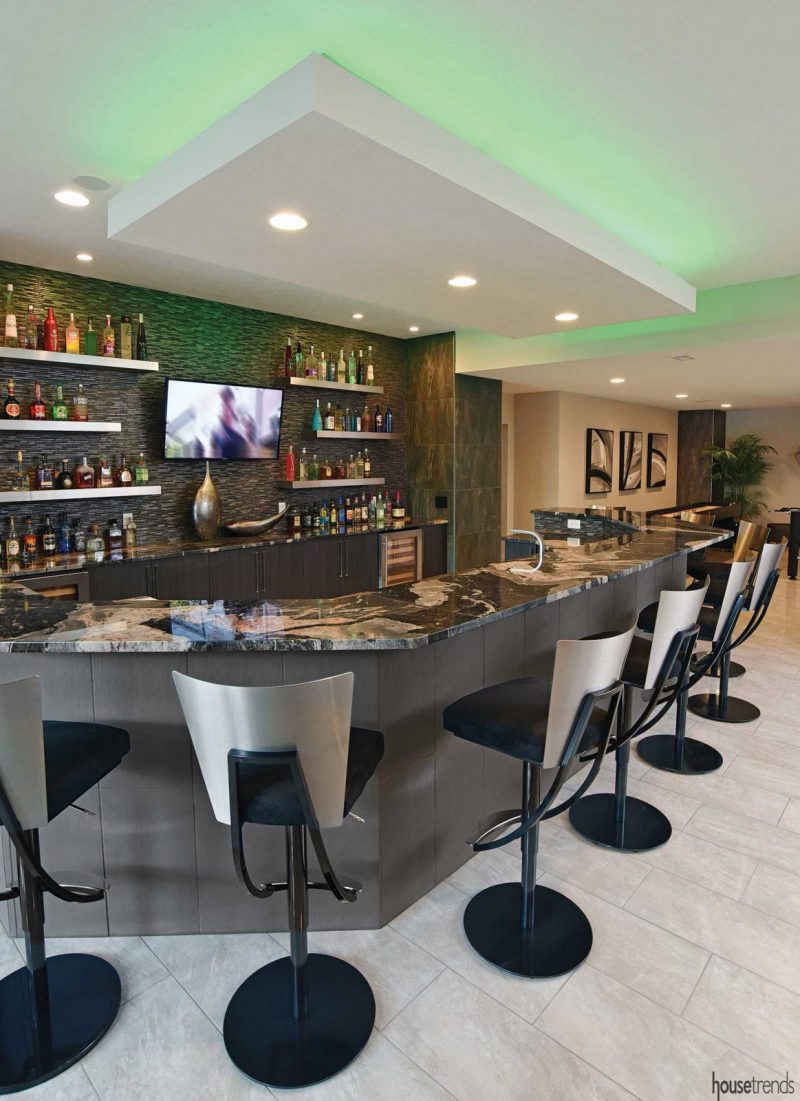 Pub style
There is something nostalgic about an old-fashioned pub. Adorned with elaborate crown molding, carved pillars and a wide array of embellishments, from stained glass to mirrored shelving and ornate lighting, pub style bars ooze old world charm and character.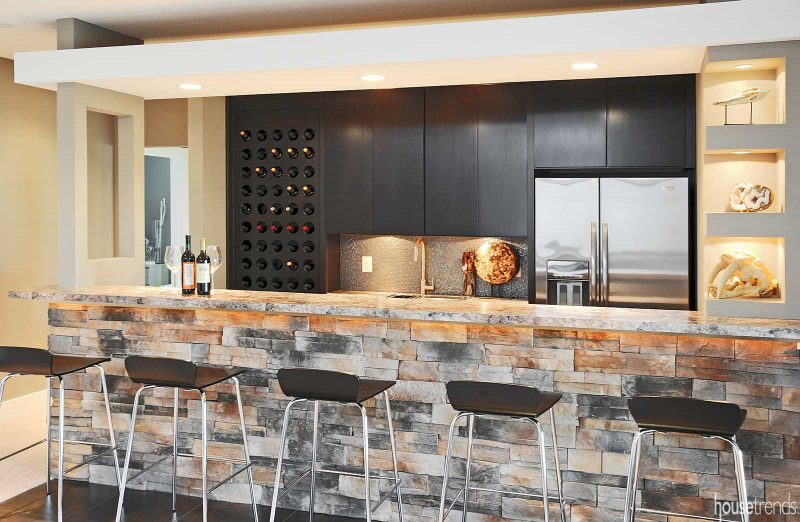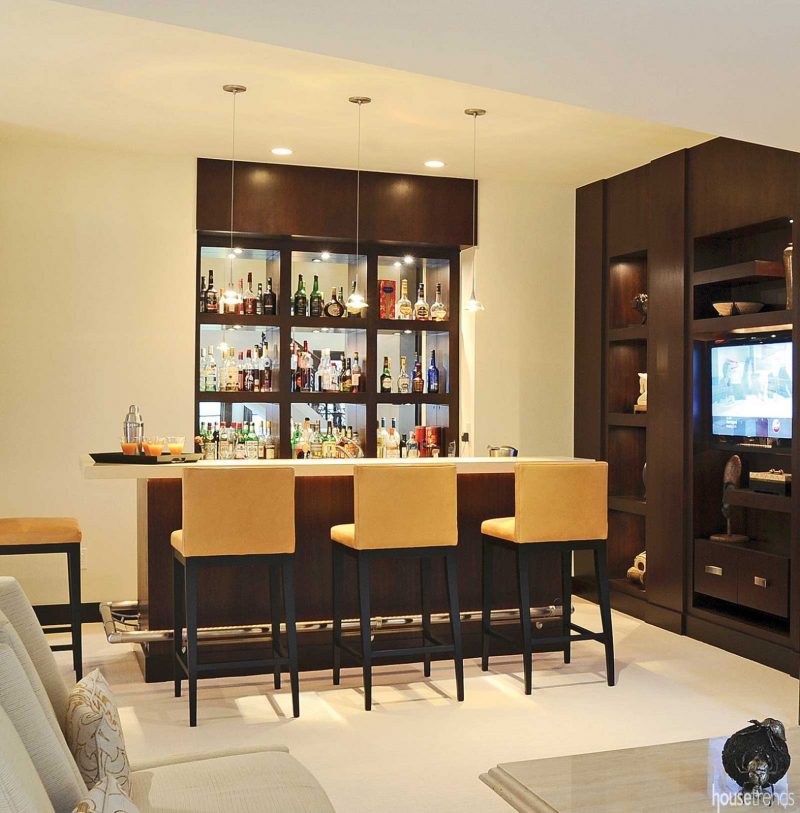 VIP status
Unlike some of the hottest downtown clubs, there is no cover charge here. If the nightclub atmosphere is more your speed, consider eclectic materials like natural stone, stainless steel and LED lighting.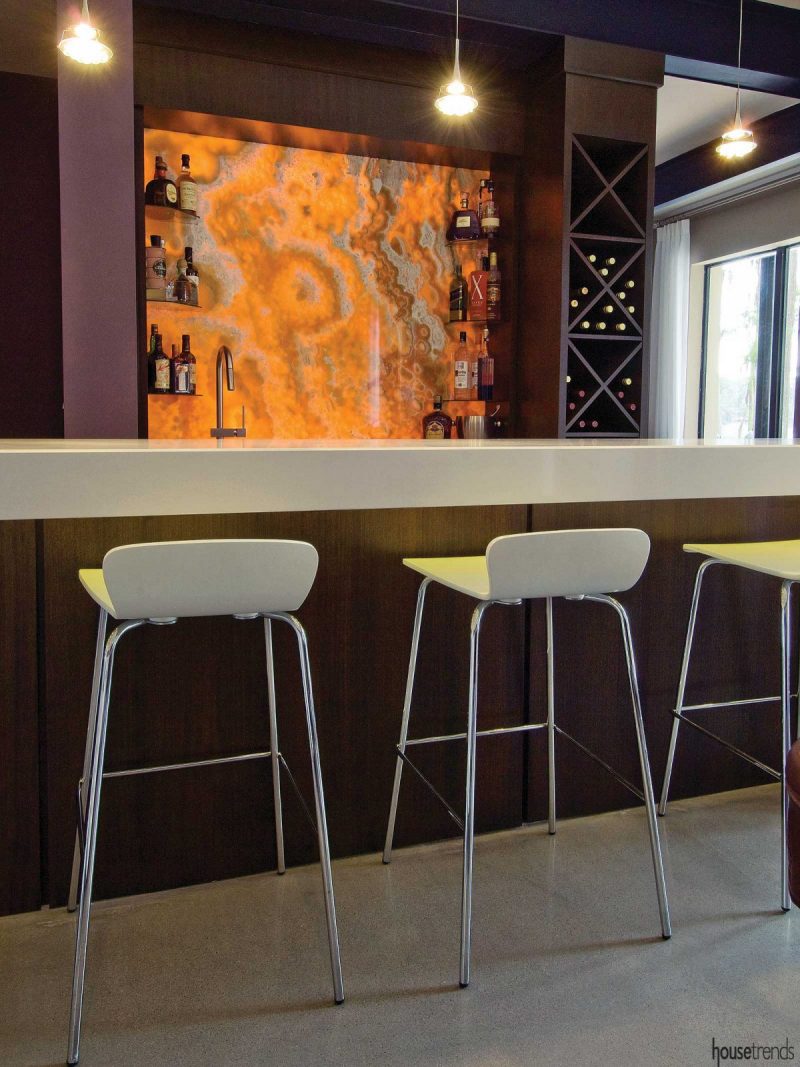 Floating shelves, stacked stone bar bases and monochromatic color schemes accented by bold splashes of color are just a few of the characteristics that can bring your bar to life.