A well-planned, properly situated and lovingly cared for Japanese garden design has a nearly mystical quality that creates an inner hush, punctuated only by the deep sigh brought about by total relaxation.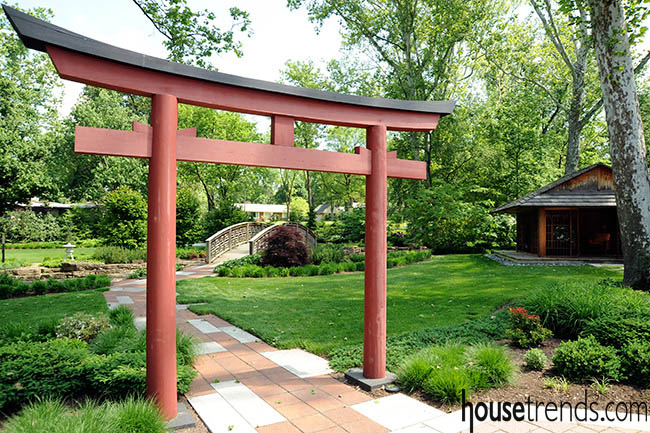 Such is the unique outdoor space enjoyed by a Worthington family, whose Asian retreat was inspired by visits to botanical gardens around the world.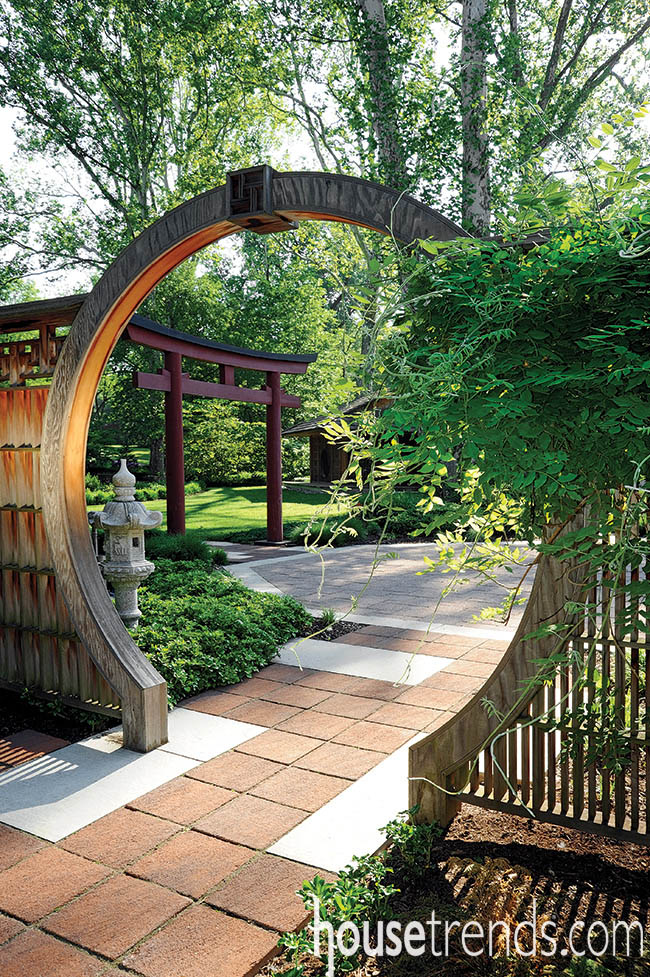 As a result of the homeowners' enjoyment of their forays several years ago, they were certain that the nearly one-acre back yard of their 1950s era home would prove to be the perfect setting for a peaceful retreat.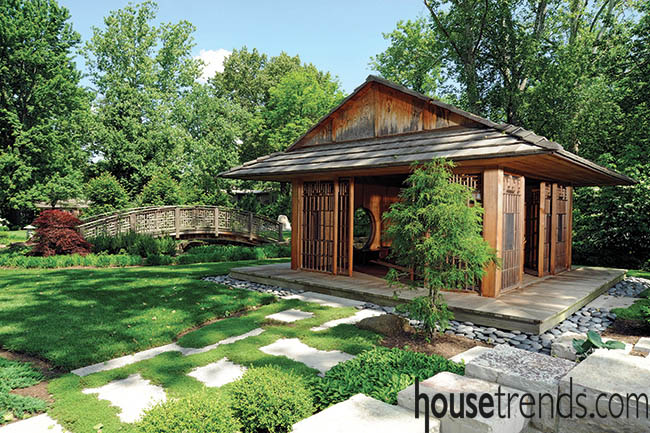 "My husband has always been drawn to Japanese serenity and wanted to create something that would be authentic, but that would also be doable here in central Ohio, where the climate is very different from that of Japan," the Worthington resident recalls about the project they began nine years ago.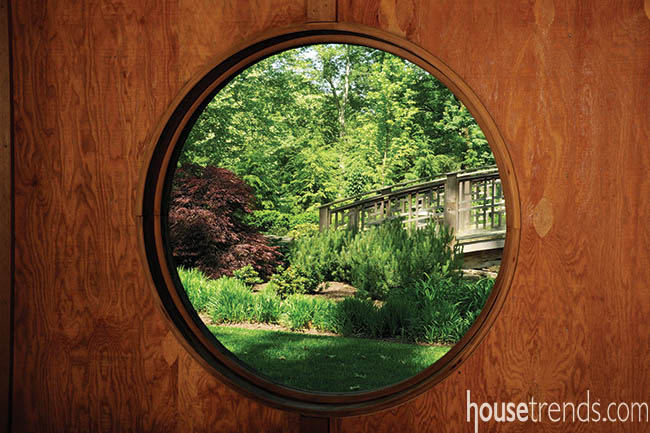 Realizing the enormity of the task, the couple called upon Edsall & Associates, LLC, a Columbus landscape architecture firm that designed the outdoor space of their previous residence.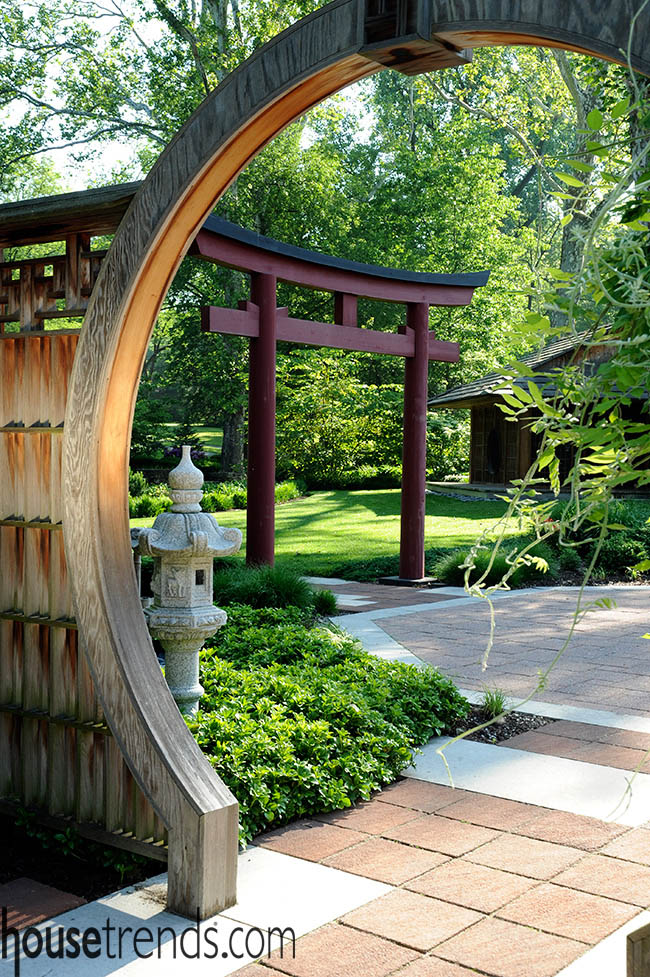 After describing the elements they felt were essential to a Japanese garden, including a ceremonial Tea House, Torii gate and arched bridge, the couple relinquished the reins.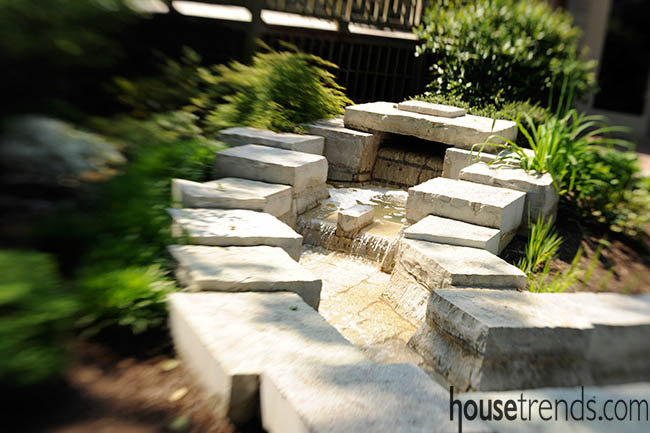 The result is a tranquil garden that is restful not only on one's eyes, but on one's spirit as well.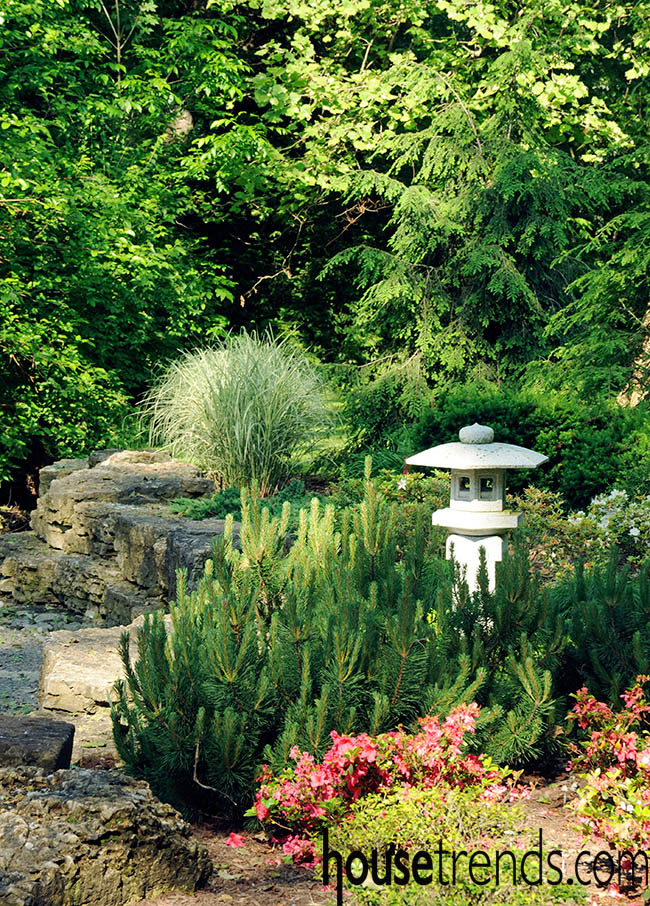 Hundreds of individual varieties of plant material, including more than 30 species of hosta alone, combine with custom designed and professionally installed landscape and hardscape features, to transform what had been a common lawn into a whimsical, yet accurate representation of a tranquil Asian retreat.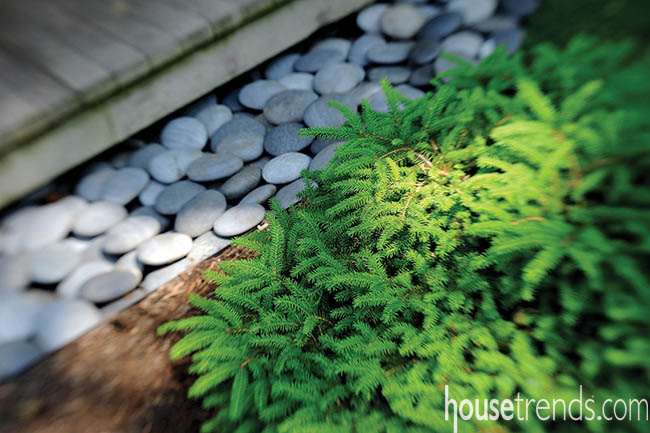 "Although homeowners are generally aware of the need for a boundary survey before beginning an outdoor project, not many know that a topographic survey is essential to the success of the project," says Deborah Edsall, ASLA, who is a landscape architect and managing director of Edsall & Associates.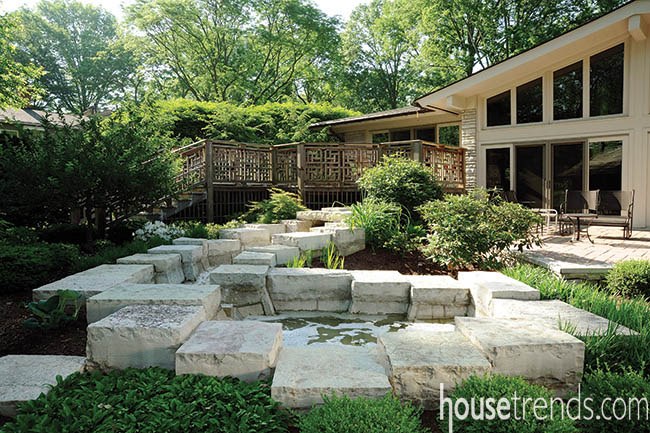 She explains that a survey of the property's topography is money well spent because it reveals important details, such as elevation, grading, drainage issues and location of utilities, as well as appropriateness of certain plant materials.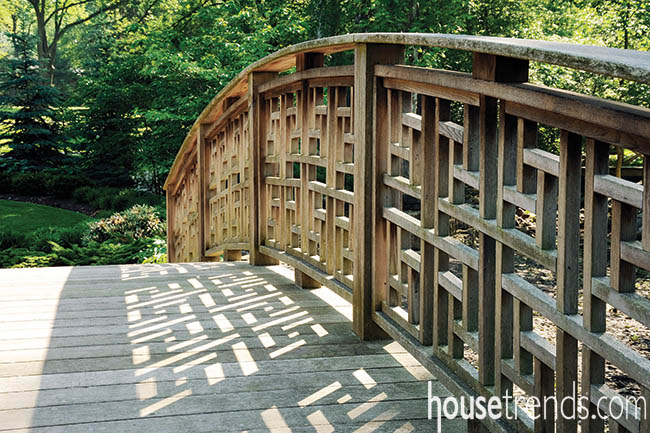 "Because our client's property is bisected at the north end by Tucker Creek, we knew we had to develop an idea that would creatively address this issue," Edsall notes. "Although this was obviously the ideal location for the arched bridge our clients requested, we knew from the history of the area that many of their neighbors' bridges had been washed away by storm waters in the past—we did not want that to happen here," she adds.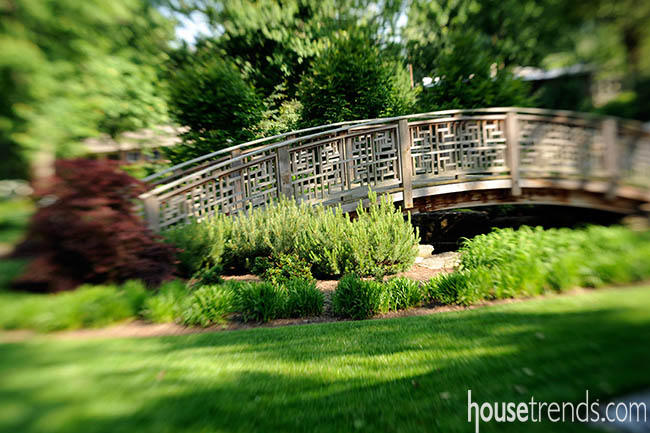 The resulting bridge, reminiscent of that in Monet's famous paintings of his garden at Giverny, gracefully—and safely—spans the creek bed, which has been lined with Holey Boulders, specialty limestone rocks that are both attractive and ideal for securing the banks of moving waters.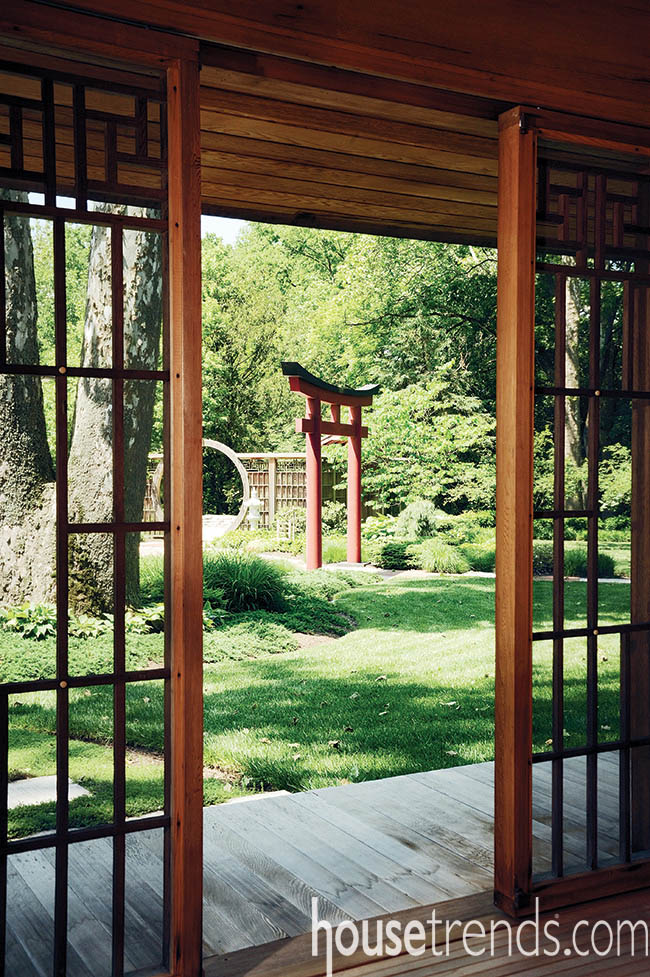 "The homeowner and her husband particularly enjoy relaxing in the Tea House, which features sliding panels constructed of carved cedar to resemble modular shoji screens, traditionally made with paper and bamboo—materials that would not do well in Ohio's climate," Edsall notes.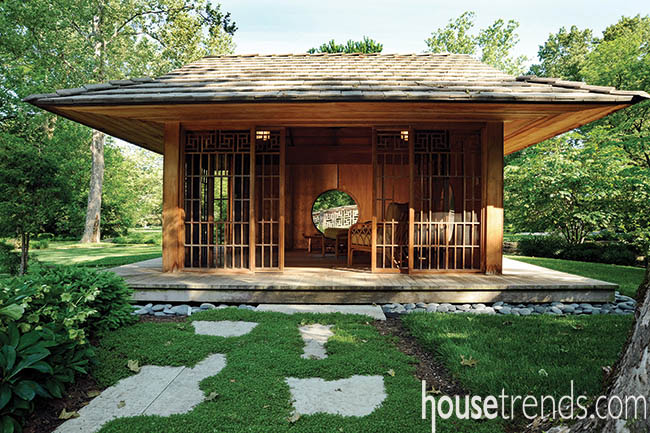 Visitors from Worthington's sister city, Sayama, Japan were impressed with the authenticity of the Tea House, as were members of the Worthington Historical Society, who highlighted the garden in its Home and Garden Tour, including featuring a traditional Tea Ceremony.
"We look forward every year to the return of good weather when we can again enjoy the tranquility of our beautiful garden as we listen to the water and wildlife," the homeowner adds.