When homeowners built their new home in Powell, they began from scratch. They had a plethora of decisions to make, from furniture to paint colors and landscape ideas and ultimately decided that they wanted a home that showed their roots. So it came about that this five bedroom, six and a half bath house has an "old world feel" of European styles combined with Indian styles.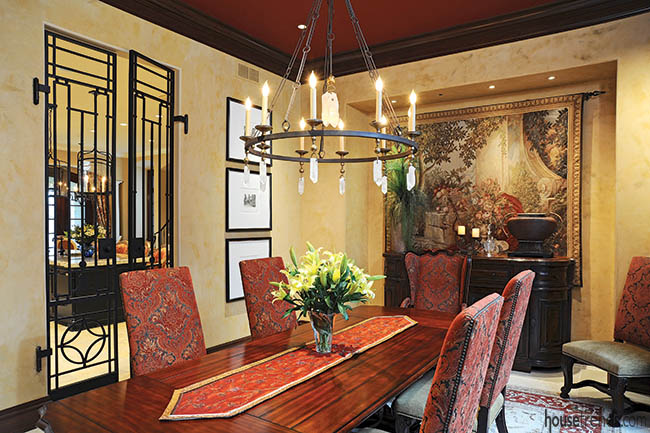 The combined styles can easily be seen throughout the dining room décor; the chairs upholstered with a rich red patterned fabric and the chandelier dangling from the ceiling give evidence to the two cultures clashing in harmony.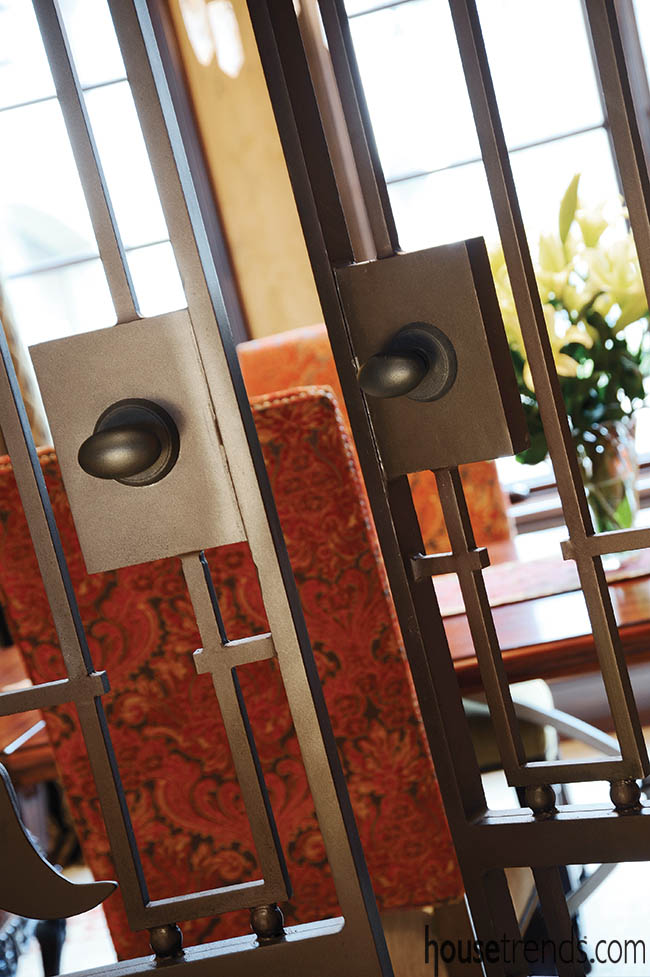 This home incorporates several unique home design ideas, like custom designed steel doors between the kitchen and dining room that very artfully interrupt the flow of the floor plan and give each room adjustable boundaries, depending on if they are closed or simply standing open.