The main feature of this couple's new home in Powell is the veranda that wraps all the way around the back of the house and is accessible from several different rooms. Just as striking, however, is the interior décor, a mixture of old world European style and Indian accessories and colors.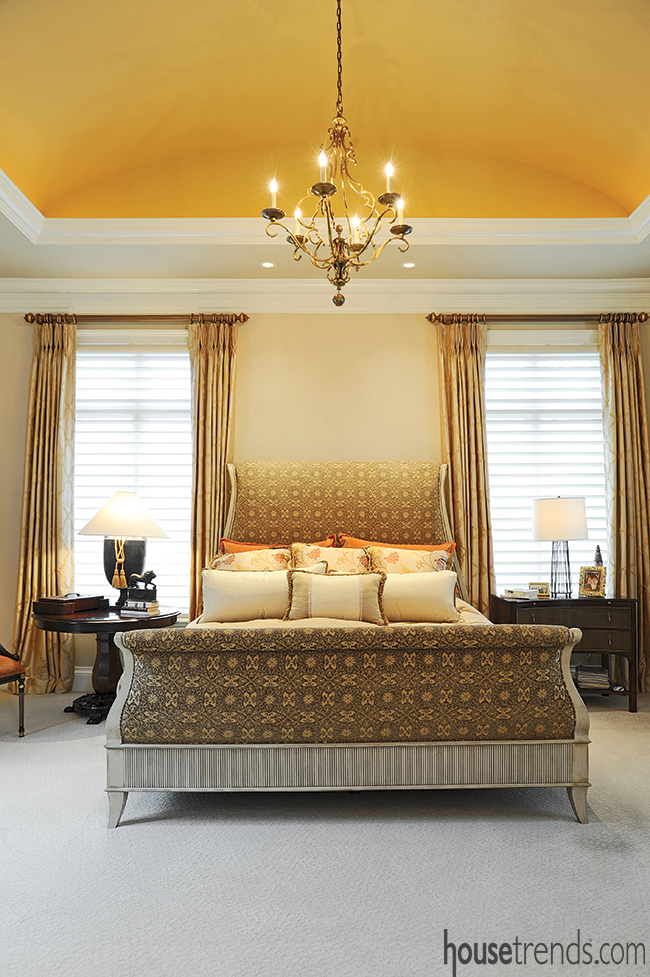 The master bedroom ideas particularly reflect the Indian influence of the house with a gold color scheme, long curtains end capping the windows and a patterned fabric covering the bed. It also has ambient lighting overhead from an oval dome trimmed with custom bent wood.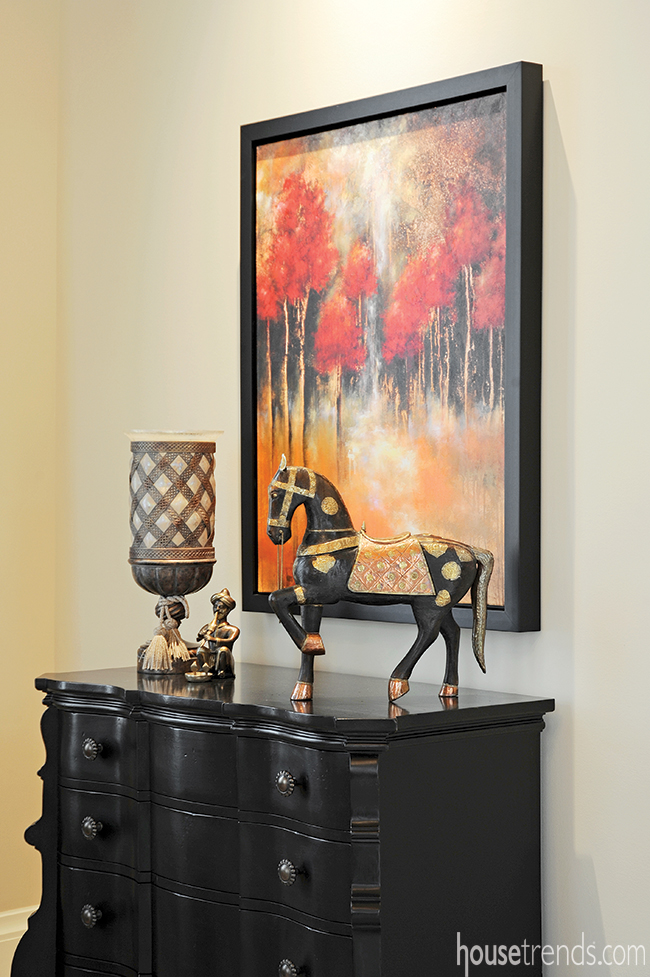 The couple's world travels and affinity for art are showcased by various sculptures, wall decorations and artifacts displayed around the home, and paintings from Brandt-Roberts Galleries in Columbus and other galleries from cities around the country including Chicago and Miami. This colorful painting in the master bedroom was purchased at the Columbus Arts Festival.