When deciding how to design their newly built Powell home, these homeowners decided to just rely on what they knew. He was born and raised in India in a home with wide verandas, so Indian-influenced décor can be seen throughout the home and almost every door leads out to a veranda. She had an Irish upbringing near the coast, so the main style of the house is an old-world feel of European and the lot that they selected is near a rushing river.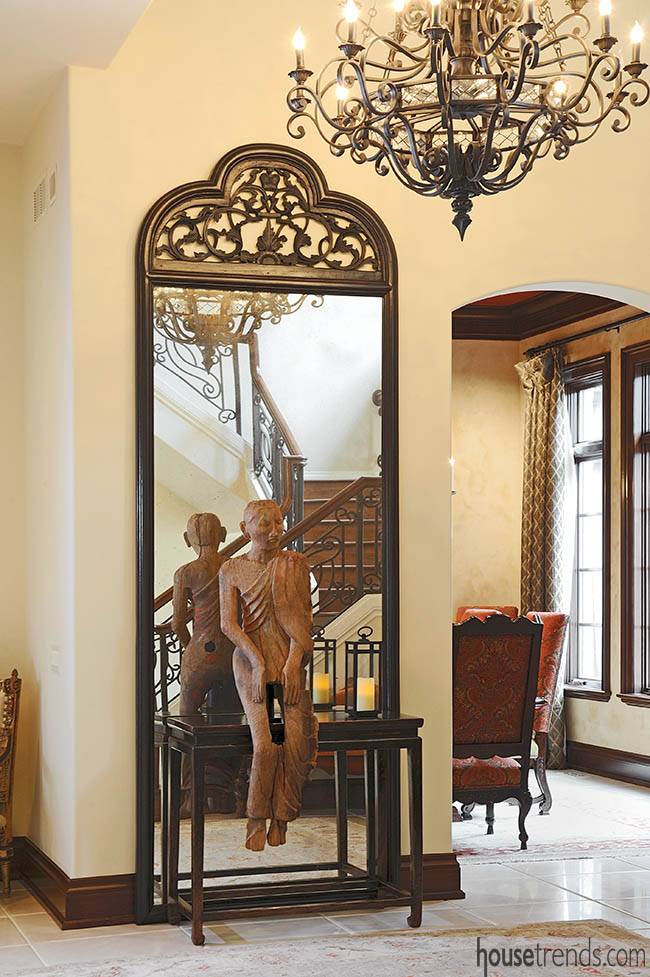 As soon as guests enter the foyer the combined styles of the home become apparent. Foyer lighting shines on a statue of a Buddhist monk welcomes guests as it sits on a hall table and is reflected, along with a striking staircase, in an antique mirror.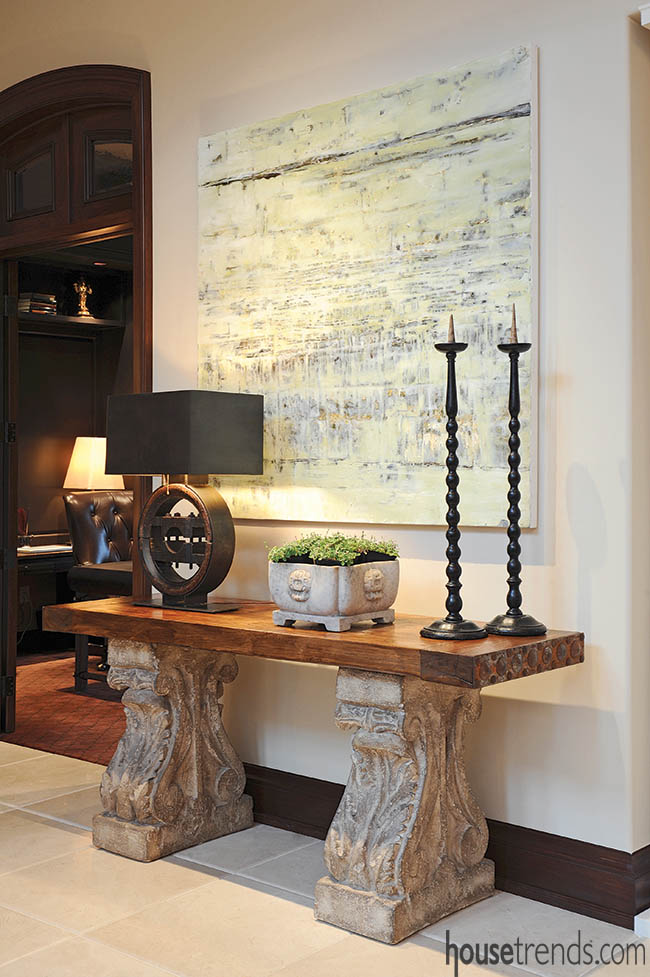 Home accessories line the entryway, in particular a white abstract painting picked up in Chicago hangs in the front entry and gives the home a small hint of a modern feel, while the table beneath it positively oozes the desired old-world European style.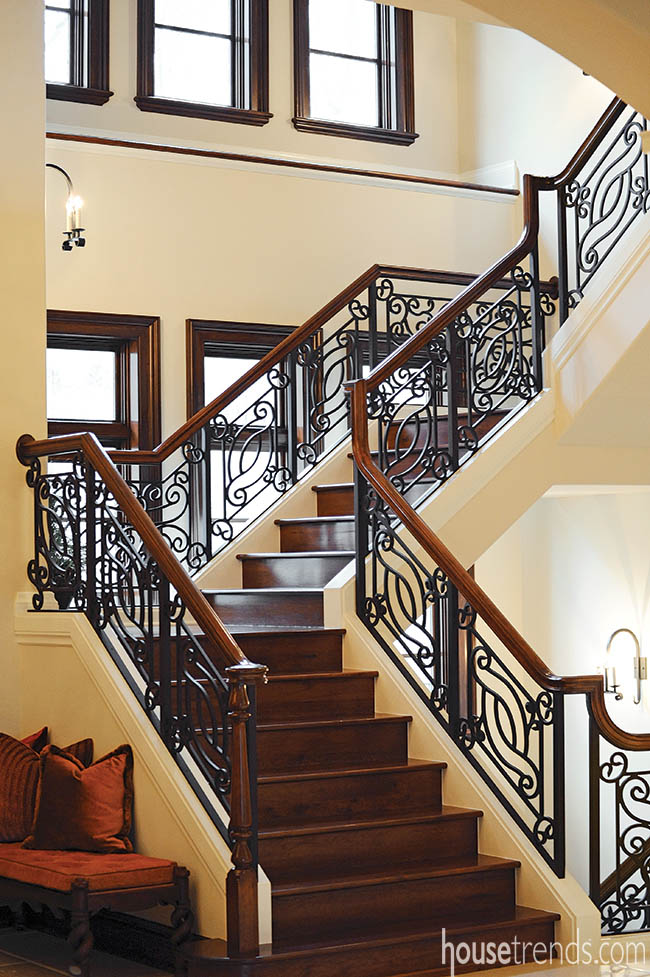 A dramatic dark-stained staircase makes up the wood flooring is a shock of color against the white walls of the foyer and leads to the upper levels of the home. Each hickory wood stair in this stairway was custom built onsite by expert woodworker Perry Troyer from Bob Webb Group. The steel intricate work seen on the banisters, by Suburban Steel, was custom designed by Pam Yost of Grand DesignGroup and Gary Bruck of Sullivan Bruck Architects.