Imagine you've been invited to the home of a preeminent dealer of American Arts and Crafts collectibles. You pull up the long drive lined with boulders, take in the rugged grounds and check out the Craftsmen style exterior, and you have no doubt that your Garmin has, once again, delivered you to the right address.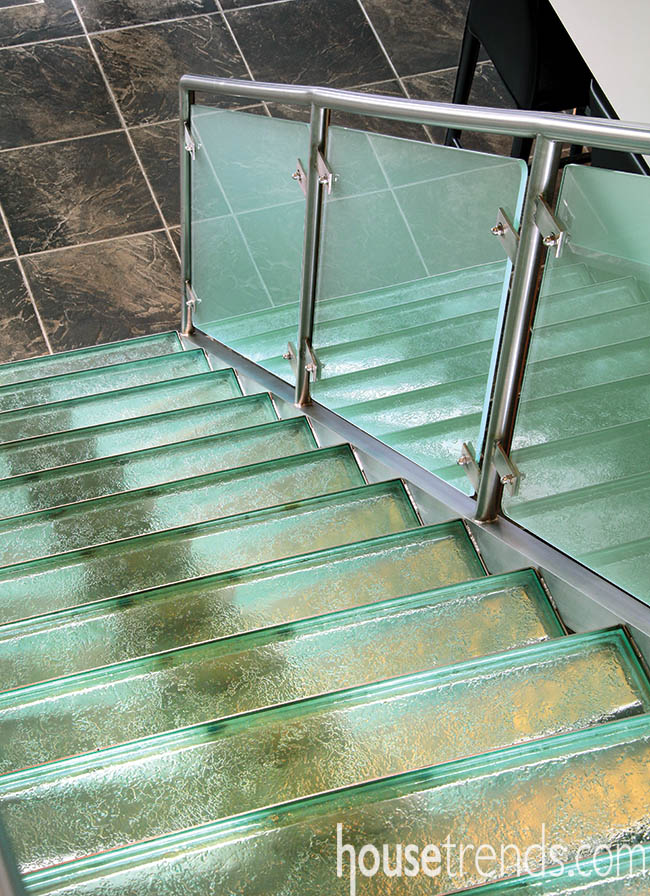 But then you ring the bell and you are welcomed into a crisp and contemporary space that is filled with silver, beige and black surfaces. Directly in front of you, in the center of a wide open living space, stands a massive chrome and glass underlit staircase.
You take a minute to digest it all and then you think, "Ahh, he likes Arts and Crafts and she likes contemporary and this is their compromise." But you wouldn't be correct.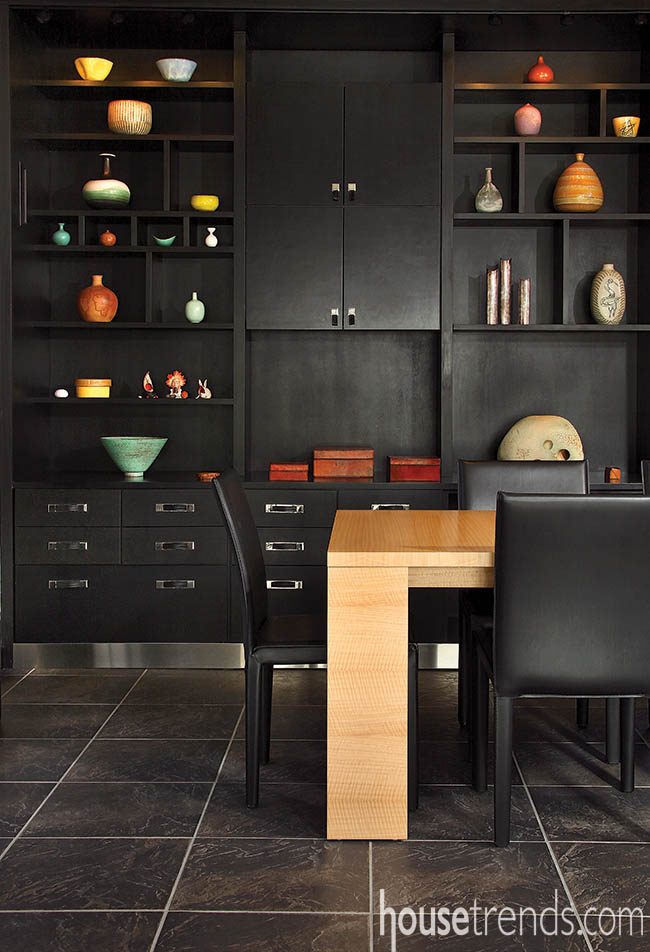 In the national and international circles of art dealers who know about these things, Don Treadway is known as an expert in the field of 20th Century Decorative Art. His Treadway Gallery specializes in American ceramics, metalwork, lighting and furniture including Arts and Crafts, Art Nouveau and Art Deco. In the late eighties, 1950s/Modern pieces were added to the repertoire. It was that expansion that triggered Don's appreciation of the clean uncluttered lines of contemporary design.
Until three years ago, Don and Kim lived in a Spanish Arts and Crafts style Hyde Park home with exposed beams, intricate woodwork and heavy fixtures that married well with their collection of Stickley and Arts and Crafts pieces.
Then, while driving through the adjacent neighborhood of Mt. Lookout, a real estate for sale sign caught Don's eye. The home sat on a private 1½-acre lot and looked to Don like something you'd see in Idaho, Montana or Wyoming.
When Don arranged for a tour, he was in for a surprise. "I assumed the interior would match the exterior," Don says. "When I got a look inside, it just blew me away."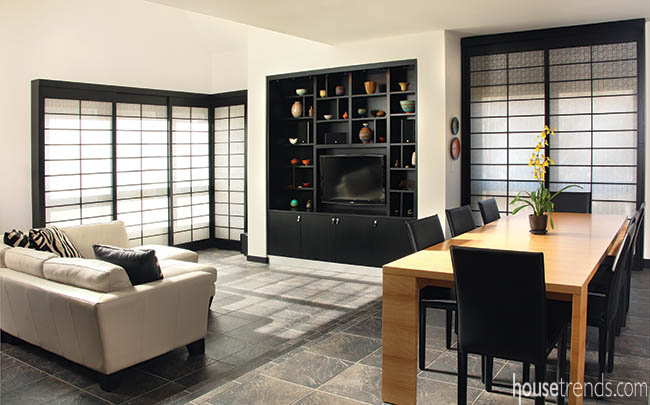 Two factors may have triggered Don's reaction. First, even though the house had been built approximately seven years earlier, inside it was basically just a shell. The previous owner never actually lived in the home and before selling had stripped the home of most of its fixtures, cabinetry, tile work, and flooring. Second, once he saw past all that chaos, Don could see the interior of this home was completely contemporary.
The work required to make the space habitable and its split personality may have caused many to pass on this parcel, but Don was enchanted. The fact that the home was stripped suited him perfectly.
"I love Arts and Crafts and I love contemporary," Don says. "I could live in either style, but all of a sudden I had both."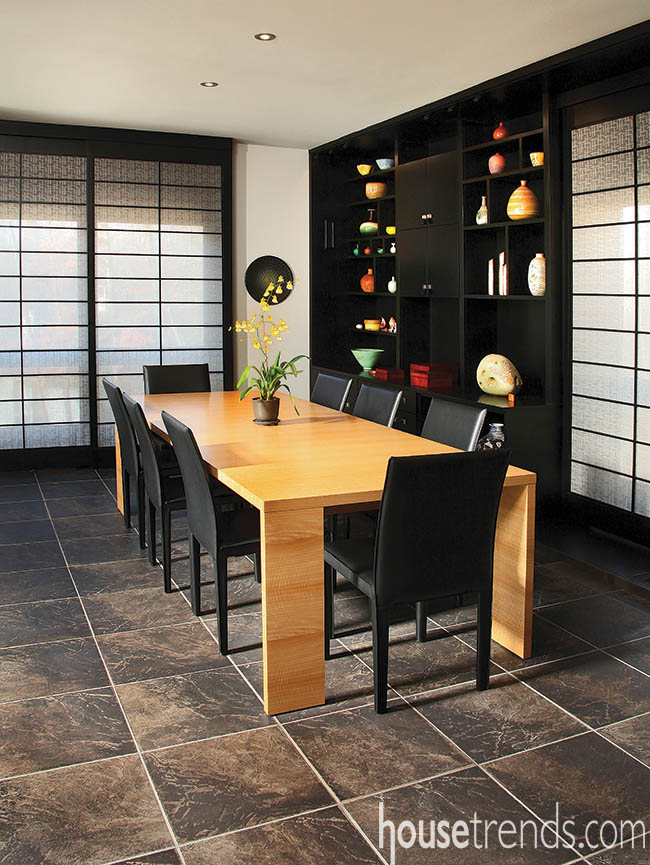 "When she first saw the house, Kim thought I was nuts," Don says. "Once she had a chance to stop and look and think, she started to see what I saw."
Kim admits that the condition of the house threw her off at first, but she was able to quickly regain her footing and see the potential.
"Anytime I go into someone's home, I don't look at the furnishings, carpet and window treatments. I look at the bones of the house," says Kim. "I've actually always been attracted to homes with a more minimalistic design."
The couple's first call was to Joe Stewart, an old friend of Don's, who happens to be president of Stewart and Jervis Builders. Once Stewart became involved, Kim says the process kicked into high gear.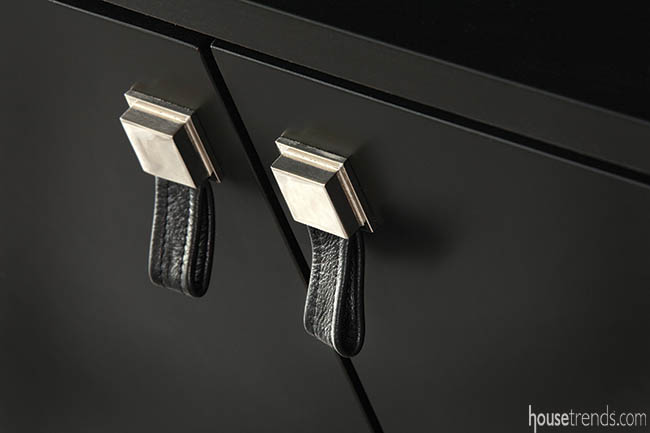 Today, just months after their move-in date, there is no sign of the earlier chaotic condition of the home. The space is carefully planned and skillfully constructed. The furnishings are crisp and the condition is immaculate.
"I like to keep things uncluttered," Kim says.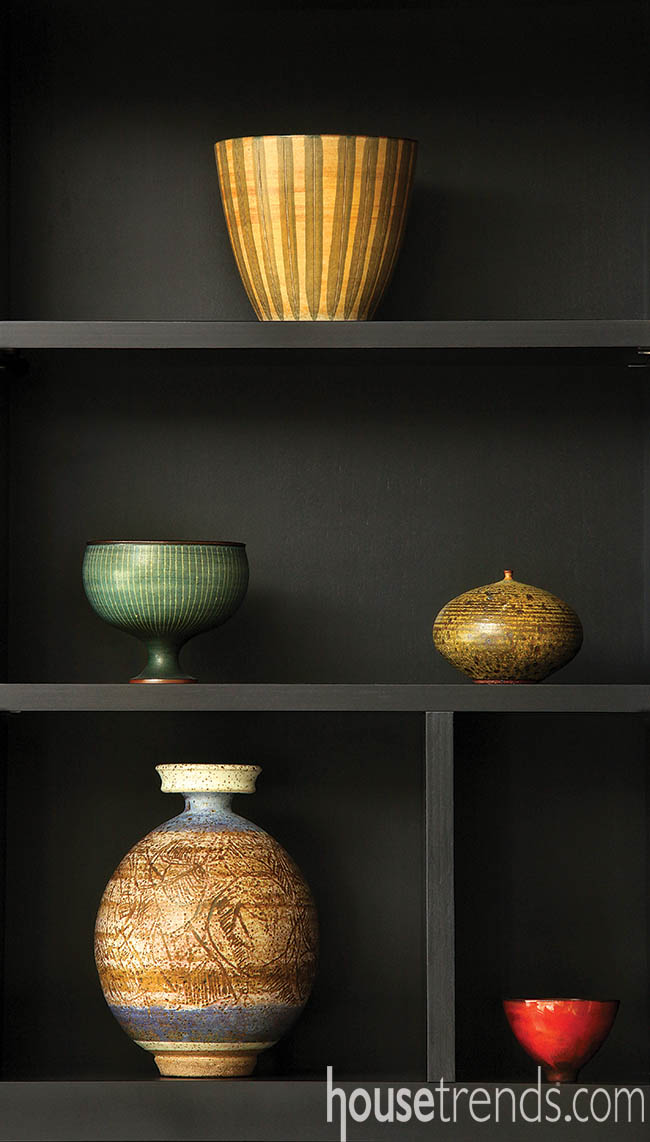 Actually that may be a bit of an understatement. Despite being home to three children, ages 7 to 16, and hosting occasional visits from an older daughter who lives nearby, the Treadway residence is always immaculate, thanks to Kim.
"My husband will tell you that I am a little over the top," she says. "But, believe me, he appreciates it."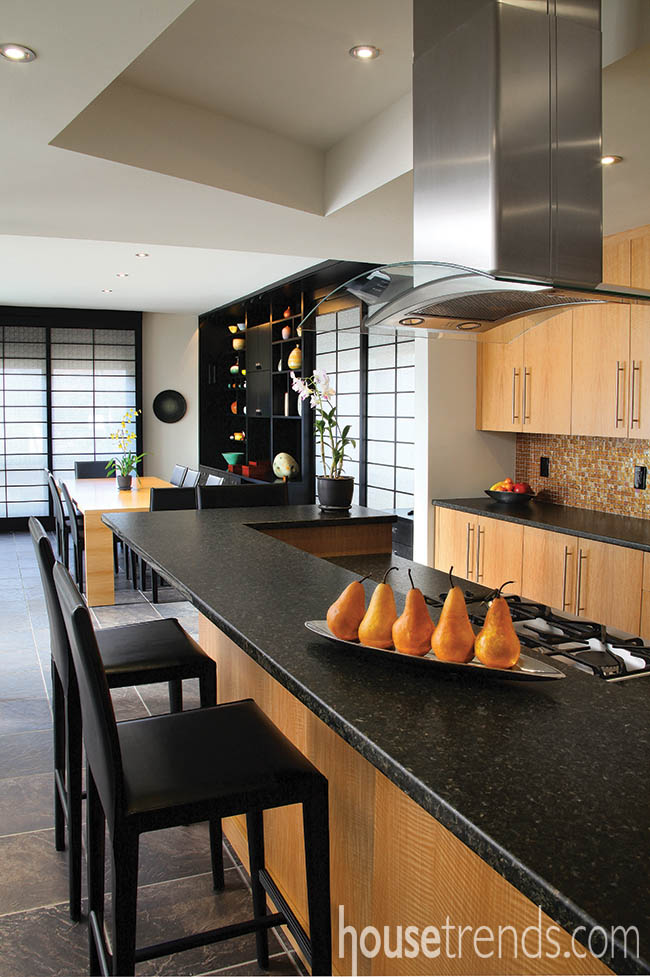 Kim directs her gaze to the kitchen in the center of the first floor and points out the one downside of this contemporary floorplan. "There are no walls to hide anything."
That same feature is a perk when entertaining, however. The homeowner loves the way guests are not in her space while she is preparing food and drinks, but she still feels "somewhat connected with them."
Kim, who works part time as a fitness instructor, cooks dinner from scratch every night and spends most of her time in the kitchen as, she says, "Any mother would say."