Symmetry, color, texture and harmony—these are all markings of good design. We're all looking for interior design ideas to freshen up our living spaces. Turning to the experts seems like the most logical choice, and the Miami Valley is home to many well-respected and extremely talented interior designers. Every other year, many of these designers join forces with the Dayton Philharmonic Volunteer Association for a fundraising event to benefit the musical education programs of the Dayton Philharmonic Orchestra. The 2015 DPVA Designers' Show House & Gardens offered a plethora of design ideas—here is a closer look at a few standout rooms to whet your decorating appetite.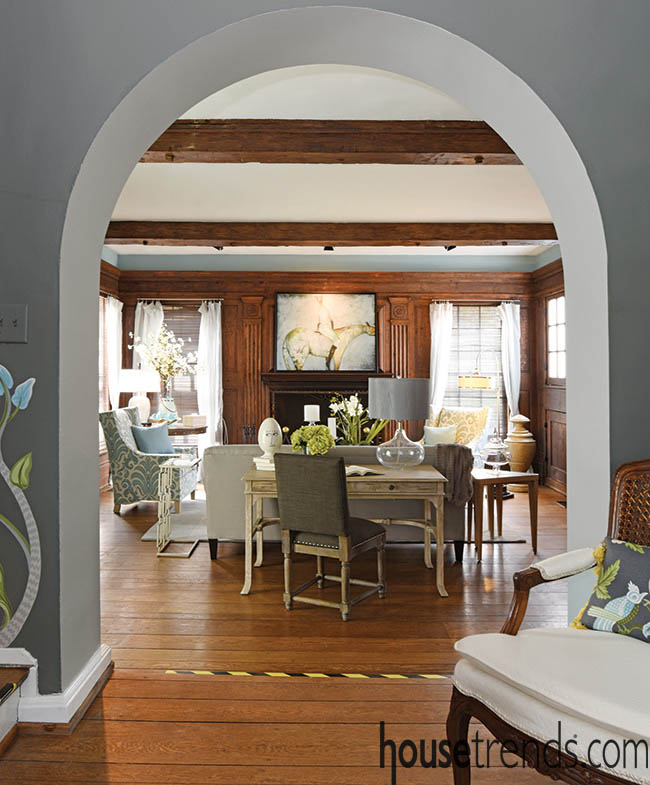 The living room can serve a variety of functions—it's important to determine the purpose of the space and then move forward with the design. Renee Beerck, Barbara Wagar, Pam Brown and Angie McWhirter, of Centerville Design Associates, helped to bring this living room to life. "We always tell our customers to decide what activities will occur in a space," says Beerck. "We can then establish a color scheme and make furniture and accessory selections based on those needs."
For this living room, the quartet of interior designers selected a palette of soft blue, gray and white tones to create a serene space. They were able to establish a comfortable seating area in front of the fireplace, and place the piano nearby in its own designated space.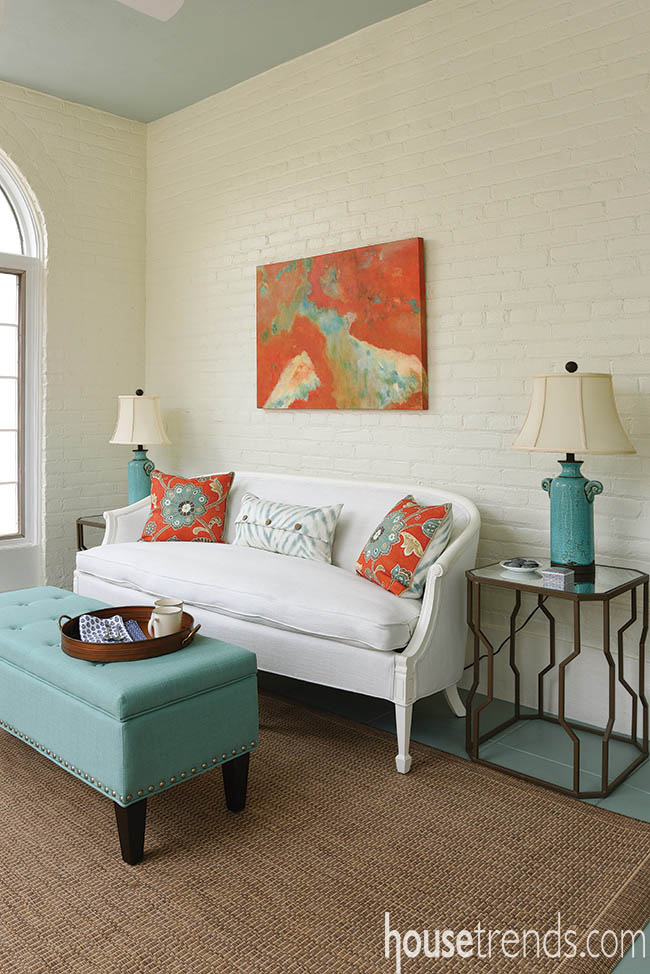 Don't be afraid of color—embrace it. A splash of coral adds an energetic touch to the neutral blue-gray tone of the floor and ceiling in the sunroom, designed by Sharon Bledsoe and David Fair. The designers selected a stylized floral fabric that combined the blue-green and coral hues and then added the appropriate furniture, art and accessories.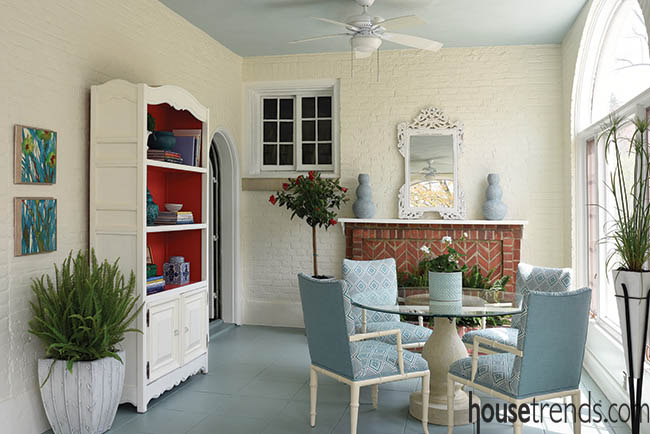 In this case, the off-white brick walls and white sofa established the neutral background needed to utilize the bold color choices.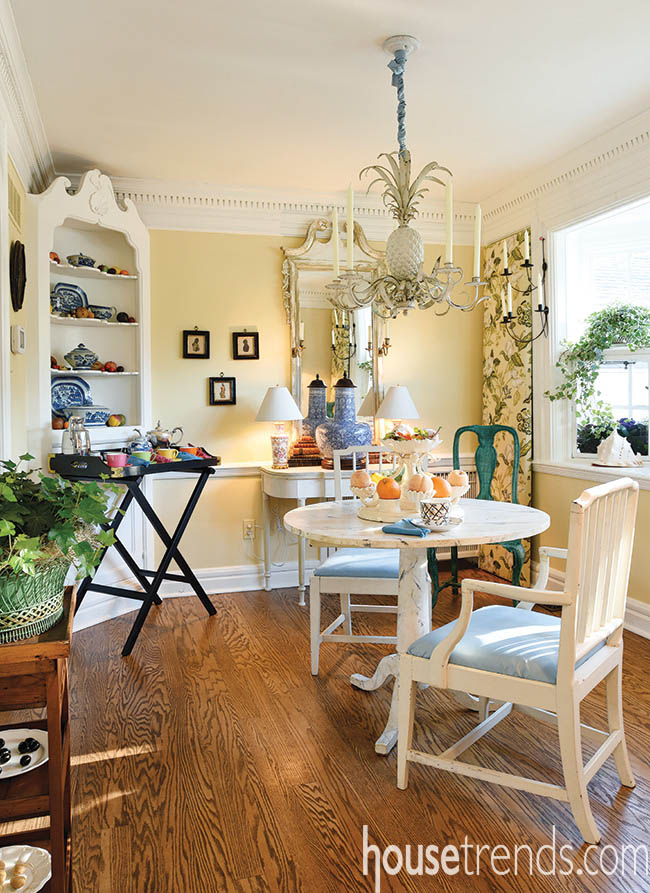 Interior designers Martha Mellon and John See say one of the most important steps when decorating a space is determining the focal point. Mellon and See joined forces to transform the quaint breakfast room into an enticing retreat that can be utilized every day of the week. In this case, they selected the bay window as their focal point. Perfect for cultivating herbs or colorful annuals, the plant window serves as the backdrop to the entire room. They built upon the design element by incorporating an intimate round table seated under a pineapple chandelier. Serving pieces in a variety of juicy colors create an inviting room that encourages the owners to stop in for a fresh cup of coffee in the morning or a nightcap before turning in for the night.