With a laid—back entertaining style and the ability to work from virtually any room, Nick and Nicki, both of whom work from home, wanted spaces in their Cincinnati-area home that could comfortably function for multiple purposes. The result is this extremely open kitchen space, which has the option to open to the outdoors, making it either a cozy seating area for two or the ultimate gathering spot for parties of any size.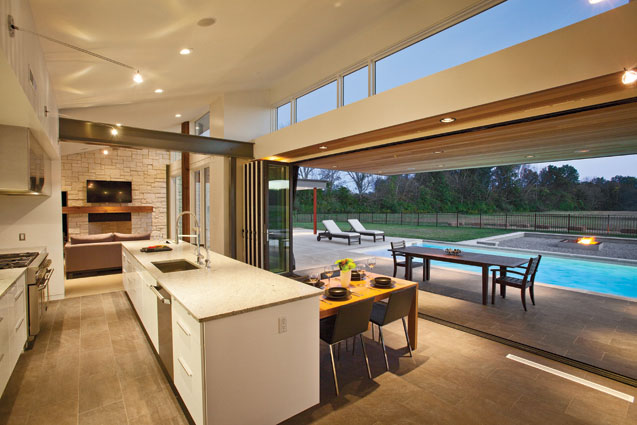 Bi-folding doors slide completely out of the way to open the kitchen wide and invitingly to the nearby inground pool space.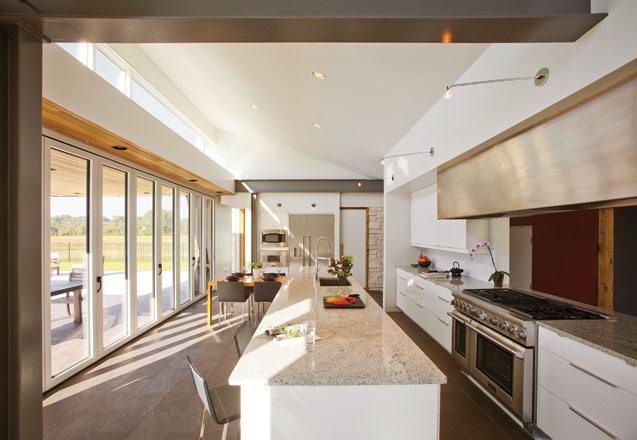 The house plans include bi-folding kitchen doors that stretch open wide and connect the kitchen to the outdoors. Yet, in sharp contrast to the picturesque nature landscape easily viewable from anywhere in the kitchen, a custom-built stainless steel hood makes a dramatic statement.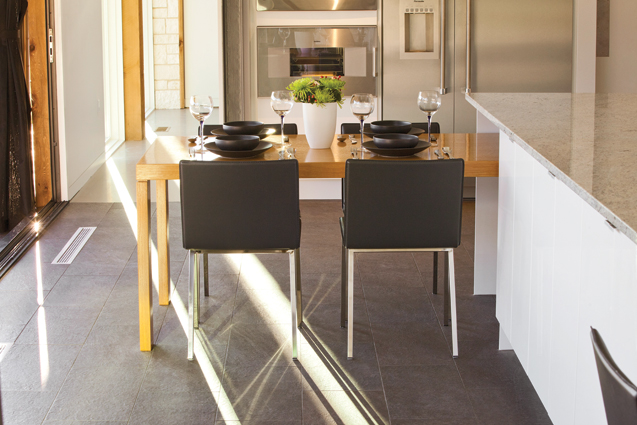 Kitchen design ideas include a movable kitchen table that adjusts to accommodate the amount of guests and can seat up to six.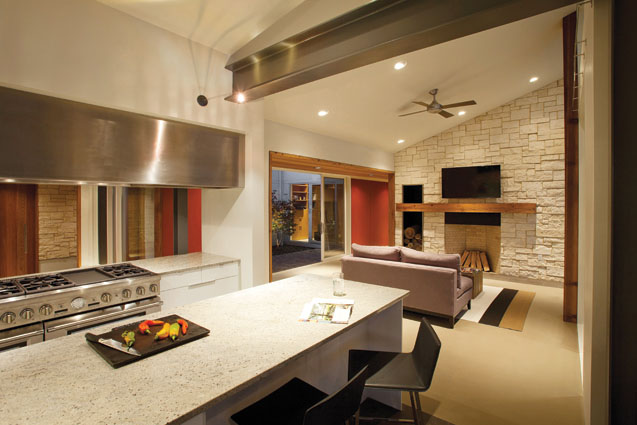 A combination of a lengthy counter which provides ample prep space and stainless steel kitchen appliances allows the chef of the day to whip up a savory meal, while low bar stools allow guests to sit down and converse with the chef.