Long after the paint is dry, the furniture is purchased and installed, and the artwork and accessories are in place, many rooms are still screaming for window treatments to complete the space. Rather than investing in a room only to have it "almost there" in terms of style and design, commit to "bringing it home" and get those windows finished! Want some help? We thought you might, so here's a rundown on what you need to know.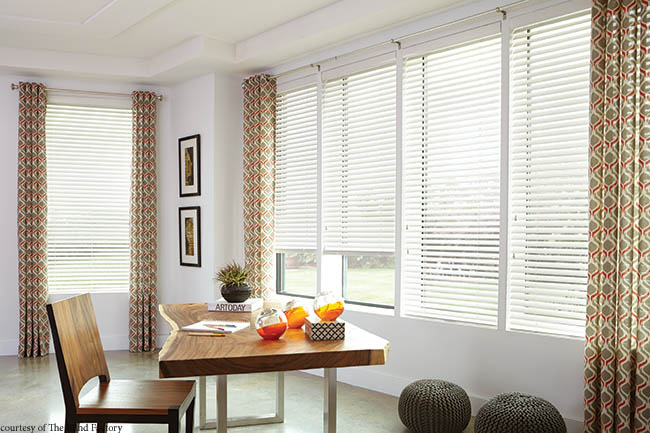 If you want to see how important a window treatment is to the overall décor of a room, then simply imagine this room without the curtains. Realize that not every room needs or should have window treatments. If you have a room with a killer view, that doesn't require privacy, or with beautiful windows or woodwork that should never be hidden, then there's a good chance window treatments are unnecessary for that room. So count your blessings and your savings!
Curtain panels can provide privacy, insulation and light control depending on the fabric and lining. But, as Annie McDonald, owner of White House Windows, points out, "Even if you don't need the functional aspects of window treatments, consider stationary curtain panels. When they are properly designed, made and installed, the transformation is amazing and you'll never regret the investment."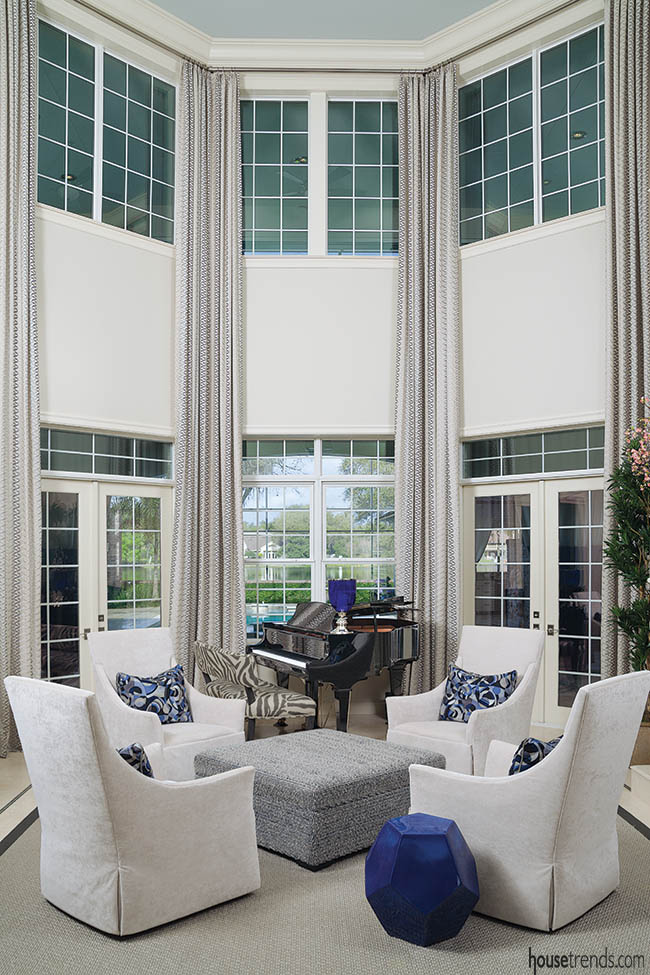 For maximum privacy, insulation and light control, select black-out lining and/or a heavier face fabric. Some retailers now offer black-out lining on ready-made curtain panels. Unlined panels give a more airy, informal appearance, particularly those made of linen or lightweight fabric, which may be all you need to complete the look of your room. Another option to consider is the pleat style on your panel. You will find simple pleat options such as rear pleat, ripple fold and grommets are available at retail, while pinch, French and goblet pleats are generally a custom option.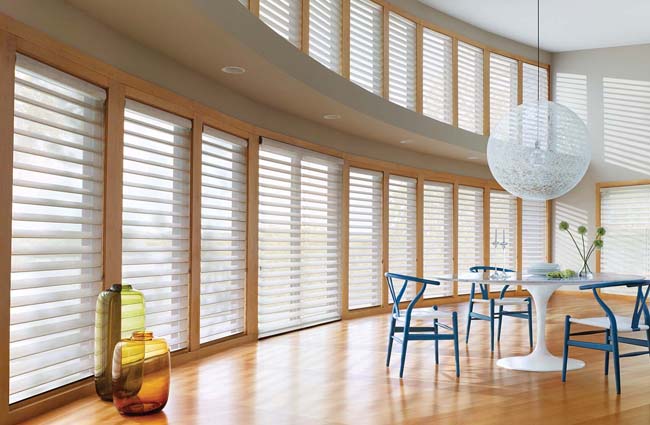 For those who want to keep their windows looking very simple, blinds, shutters and shades are great options. In most cases, professional measuring and installation is the easiest way to go, since mistakes can be costly. Also, because blinds, shutters and shades have so many options to consider such as slat width, corded/cordless, sheer/opaque, multiple lift systems, colors and fabrics, a professional can isolate the best product to address your situation.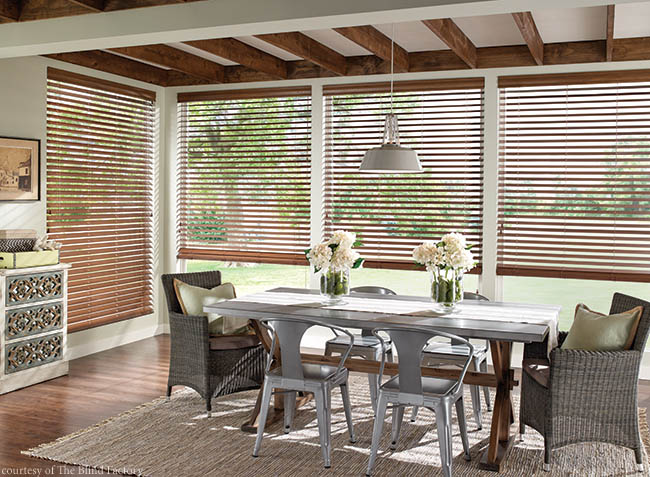 Wood blinds offered in real and faux wood are the most commonly used blinds today.  The wood types vary from bamboo to birch to maple. Slat sizes range from 1" to 2.5" and can be finished in many wood stains or paint colors.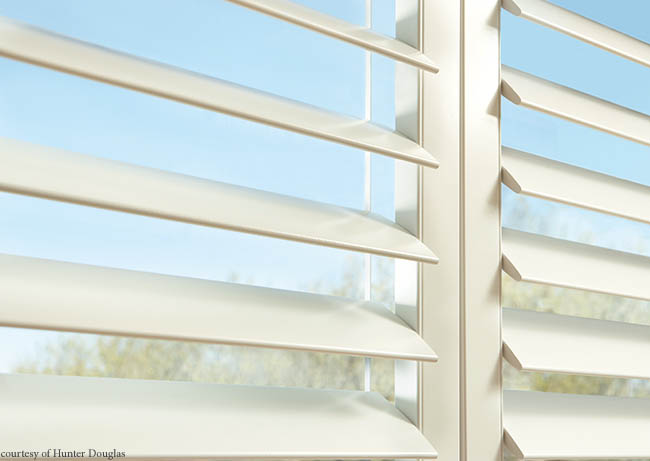 Always use faux wood blinds rather than real wood in damp conditions like a bathroom. For the cleanest look, install blinds "inside mount." This means that the blinds will be mounted inside the window frame at either the top or sides, assuming the frame is deep enough to accommodate a blind. If that's not possible, then outside mount is certainly an option. Always check for obstructions such as window cranks that may interfere when the blind is lowered.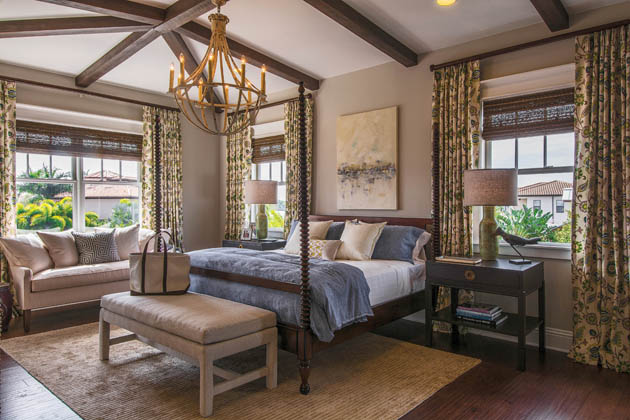 Natural woven bamboo, or matchstick, blinds are also popular for their texture and ability to add a casual air even to a formal space. Try these blinds alone in a casual area or pop them under formal curtain panels and see the awesome effect of mixing these treatments to create a stunning window.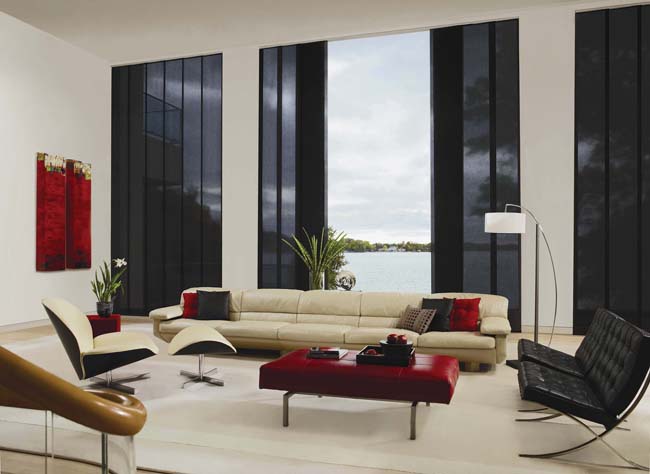 If your space includes sliding glass doors or a wide expanse of windows, your solution may be vertical blinds. Don't write them off until you check out the choices that are available to you. They've come a long way.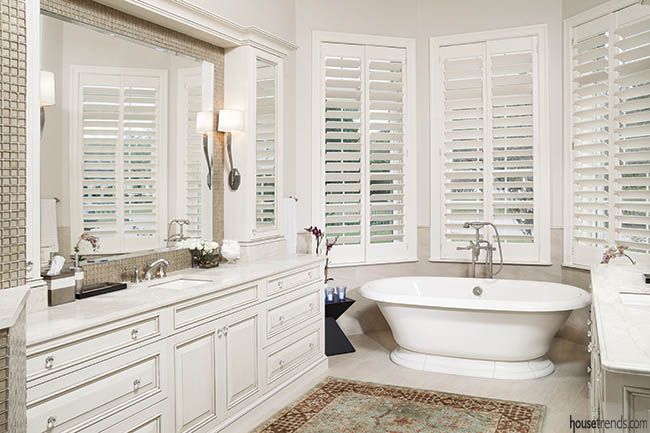 Wood shutters have been a classic look in window treatments for many years and are also offered in wood and faux wood. By far, the most popular wood shutters today are plantation shutters, which feature louver sizes up to 5" wide which allow maximum light and expansive views.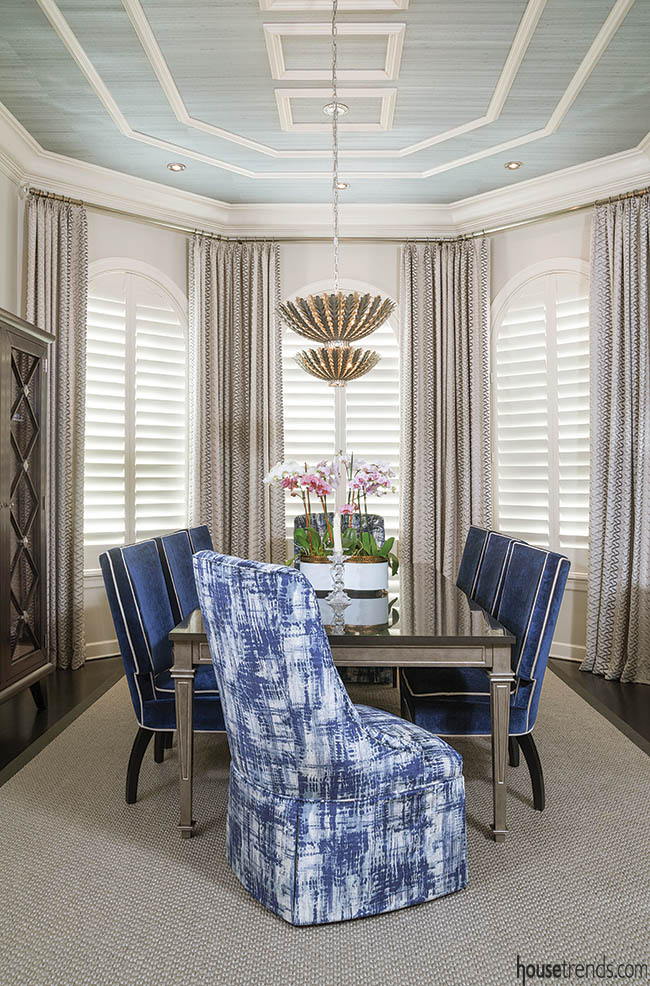 Plantation shutters are typically white for a classic look, although you can get them in other colors. One of the bonuses of plantation shutters is how much value they add to your home at resale. Because of their popularity, they are the only window treatment that can be financed into the purchase of a home.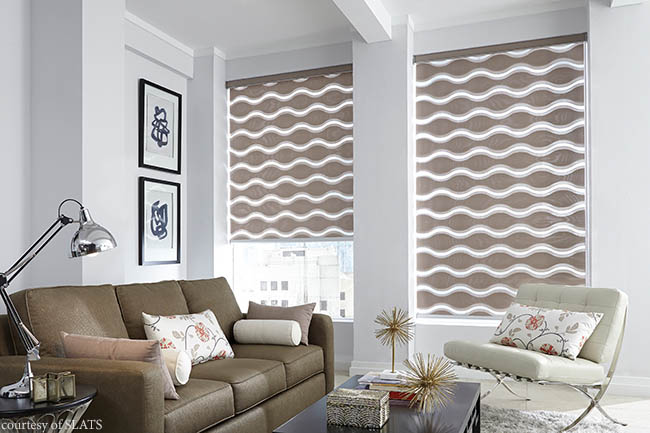 Roller shades have made an enormous comeback with the popularity of contemporary design. Forget the white roller shades at your grandma's house. Today's roller shades come in a variety of fabrics, colors and textures that are sleek and super sophisticated.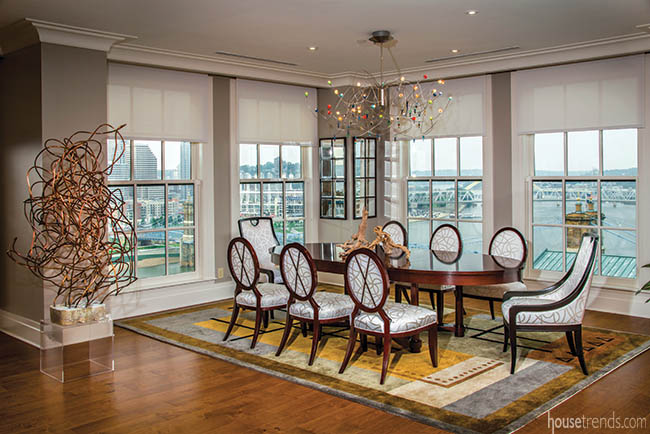 The classic roller shade is the most economical and can filter light or darken the room altogether, depending on the material you select. The opacity of the shade ranges from zero to 20%. Therefore a blackout roller shade has 0% or complete opacity. The 0% light or complete opacity roller shade is perfect for bedrooms since it offers complete privacy and room darkening. Taking it to the next level is the solar shade, which is like giving your windows sunglasses that block out 3-20% of light, depending on the fabric selected. These shades reduce the glare, protect furniture from effects of sunlight, help control heat and still preserve your view. These shades are ideal for media rooms, studies or where sun control is needed.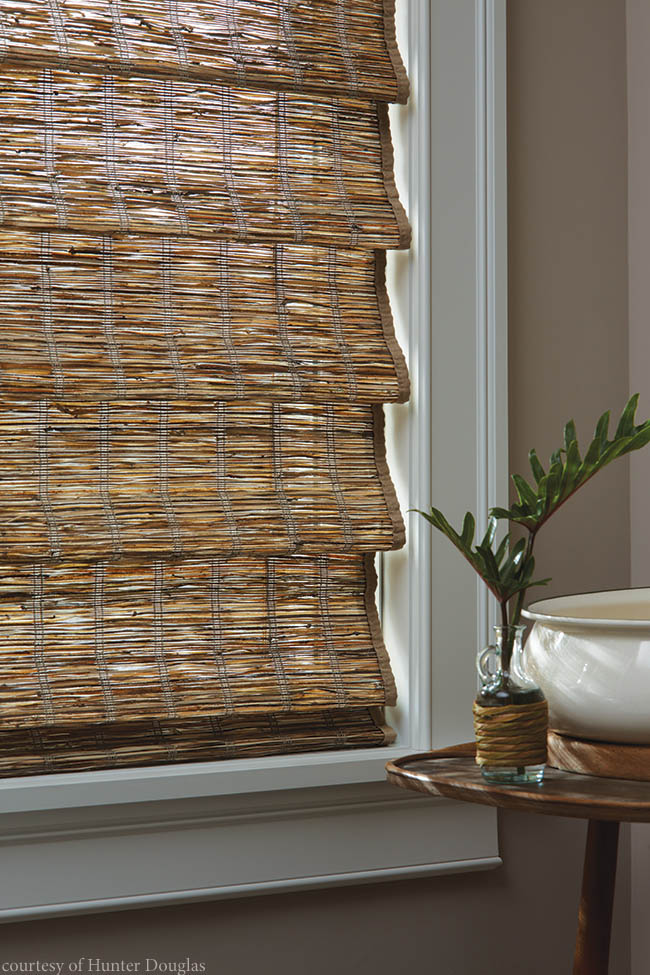 For something with a softer side, try Roman shades. These are fabric shades that can be raised or lowered with the help of a cord system and rings sewn onto the back of the fabric. When raised, the fabric stacks in evenly-sized horizontal folds.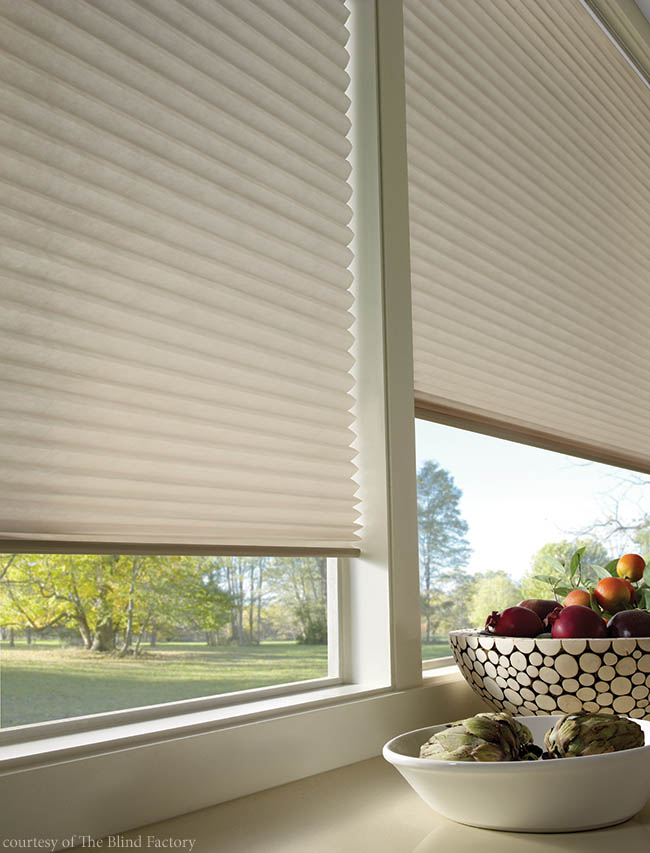 Cellular shades improve insulation and energy efficiency, keeping out the heat in the summer and the cold in the winter. Constructed with either a single or double cell, these honeycomb shades filter sunlight and bathe the room with soft light. If you prefer more light blockage, room darkening choices are perfect for bedrooms and media rooms.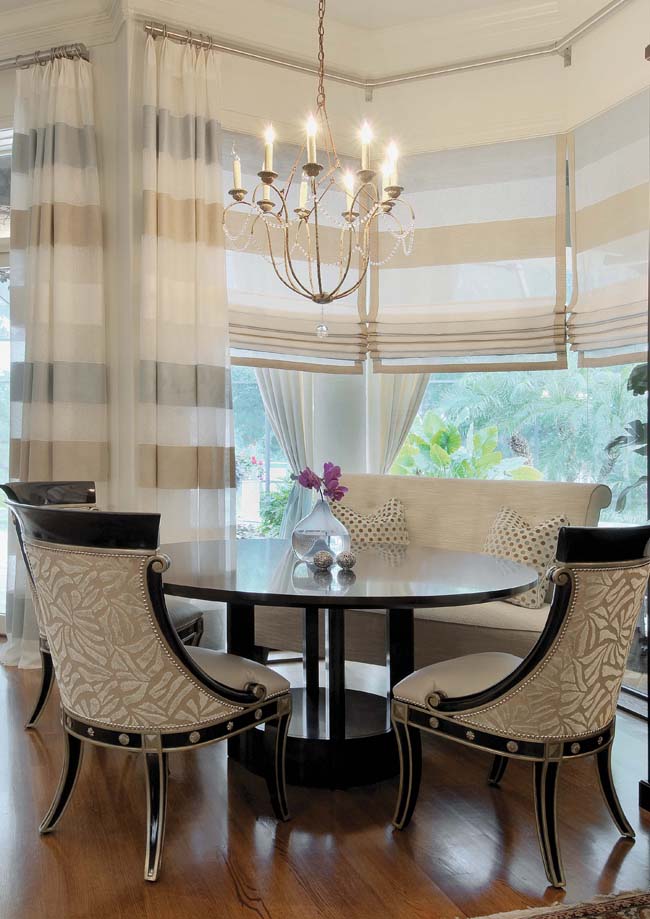 Nobody wants to spend more money than is necessary when decorating, but you certainly want your money to be well spent! Don't cut corners by leaving window treatments out of your design plan. After all, having your home "almost decorated" was never your intention, but creating a floor-to-ceiling awesome finished space always was.
Resources: Allure; The Blind Factory; Ethan Allen; Gage Martin Interiors; Hunter Douglas; Slats