Four years ago, Ray Lewis and Matt Condon were ready to move from their townhouse in the Short North. They set out to find something different, a one-of-a-kind home in a tranquil setting and convenient location. "We wanted a truly unique property," Ray explains. They found it all in Bexley with a charming Cotswold style home on a stunning site with an English countryside feel. "We fell in love with this property because it's like a European villa," says Matt.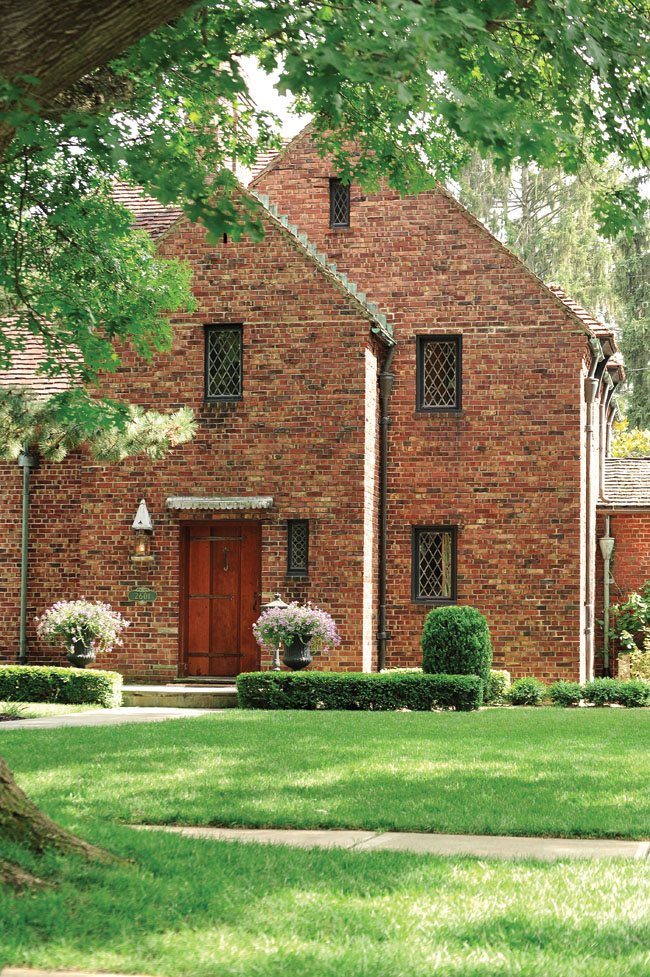 Built in 1926, the home's characteristic steep cross gables, small paned windows, arched doorways and quaint sized rooms set the tone of old world charm. Ray and Matt moved in armed with ideas for changes to the interior. They chose to work with Monica Miller from J.S. Brown & Co., who gave them some unexpected advice: to simply live in the house before begining renovations. Due to this unique advice, it was three years before renovations began.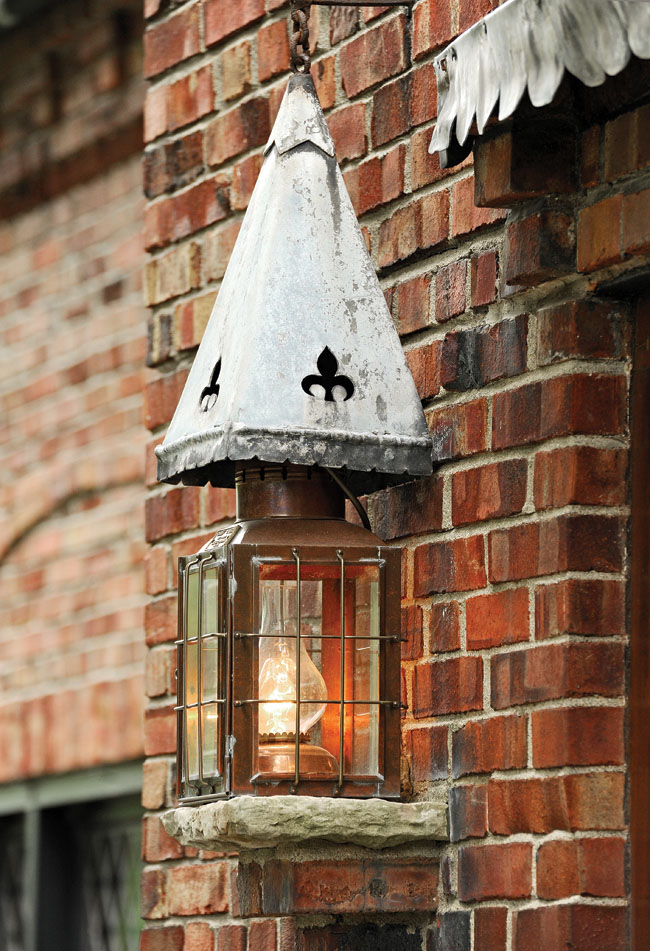 Despite their many renovations, an old-fashioned porch light from before the current homeowners purchased the home remains on the wall, adding to the rustic feel of the whole place.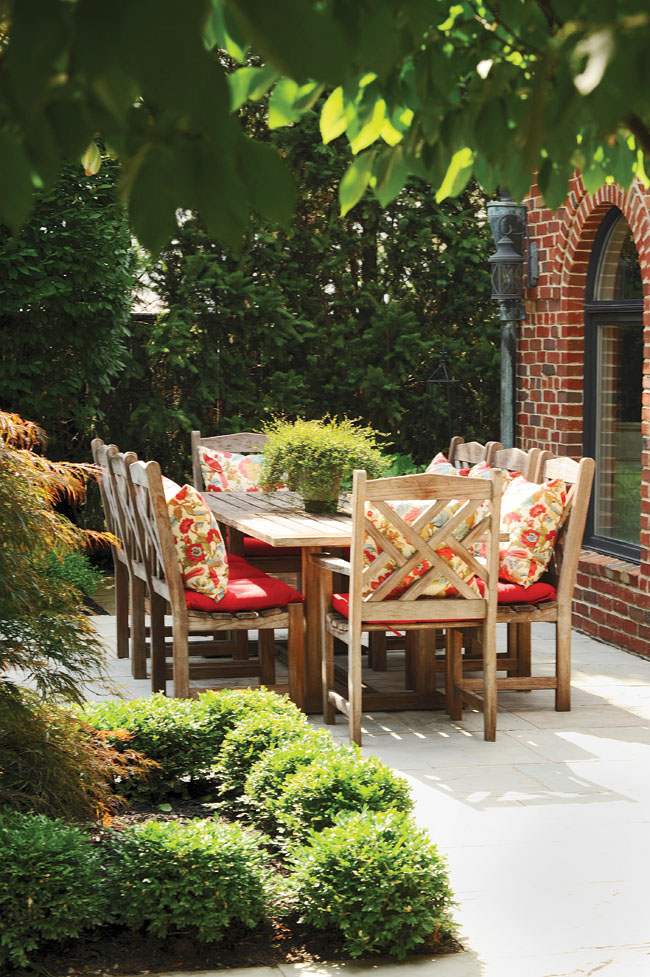 This outdoor dining table takes it up a notch from a standard picnic table. Comfy chairs and a spacious table allow diners to gather around in the cool of the evening and enjoy each other's company.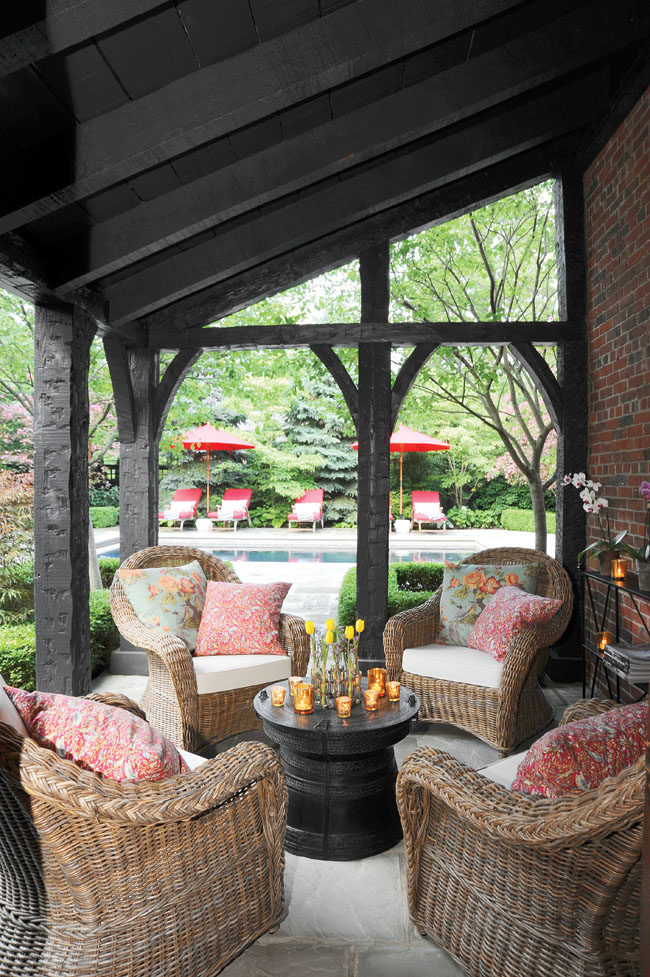 A clatch of padded wicker chairs situated under a terrace proves to be a casual entertaining spot during either rainy or sunny weather.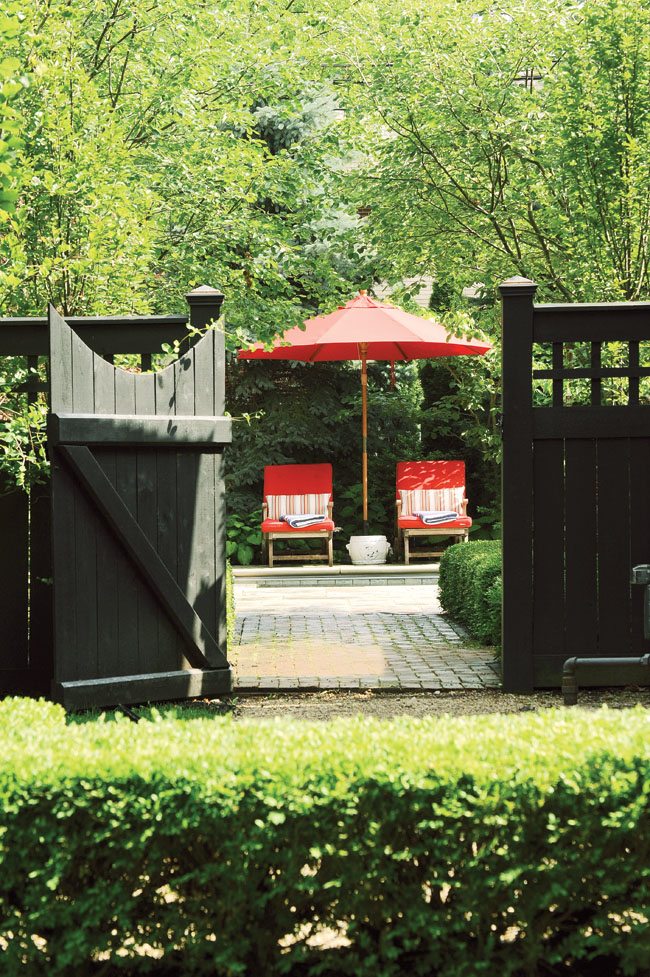 A gate is hooked open hospitably, beckoning guests to cut across the lawn and enter the pool deck area.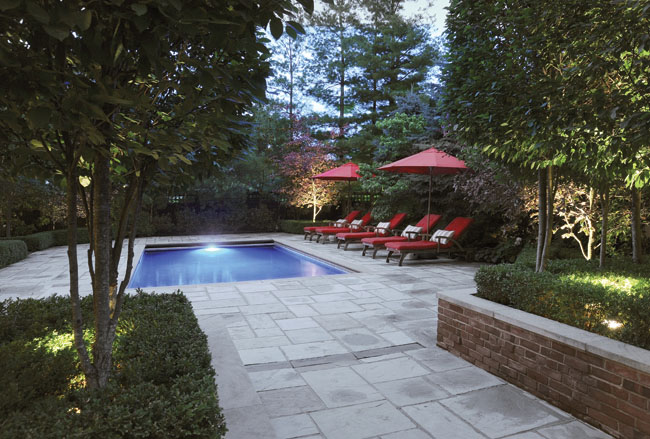 The pool adds to the spa-like feeling of the home and grounds. With a plethora of trimmed shrubbery and padded lounge chairs, guests can feel as if they're on a weekend getaway rather than an Ohio backyard.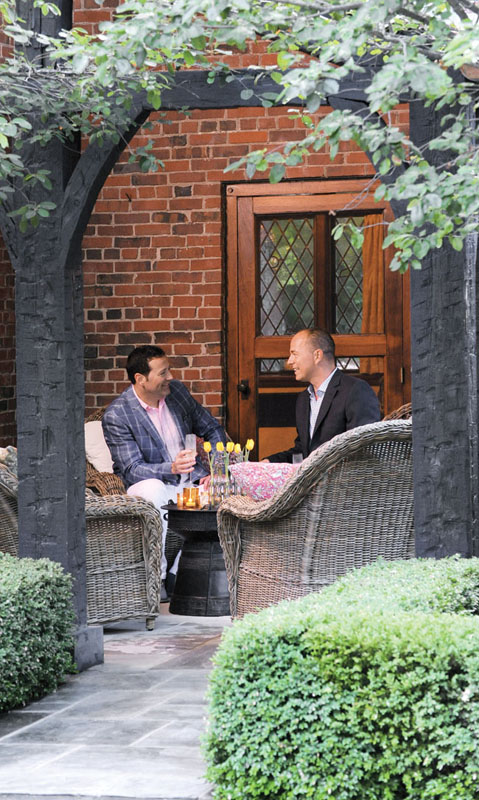 On one of the homes many patios, homeowners Ray and Matt enjoy an afternoon of relaxation together, what is sure to be one of many to come.