Keeping a landscape neat and easy on the eyes is a must for every homeowner, after all, the first thing that greets a guest is the gentle slope of a lawn or pops of color seen from flower beds. For these Batavia, Ohio homeowners, the landscape is extremely important because it can be enjoyed not only when outside, but also from all of the different window studded rooms throughout the home.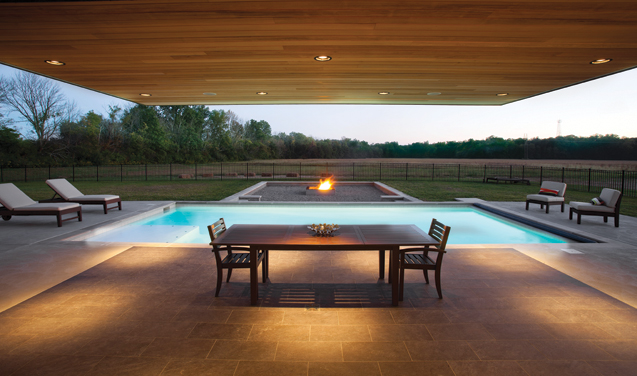 This outdoor kitchen area is separated from the indoor kitchen by a set of bi-folding doors, which can open completely to let in nature. The area, coupled with the spectacular view, is also covered by a cantilevered roof, which allows the patio to be usable rain or shine, and makes it the optimal location for entertaining.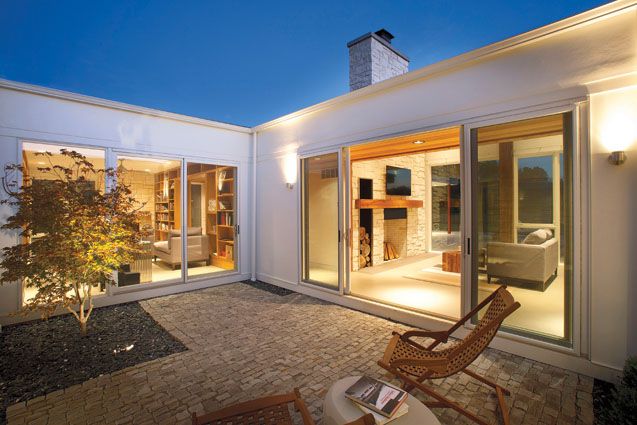 With this home's dedication to natural light in mind, the designers created an enclosed central courtyard surrounded by walls of windows, which in addition to being an excellent place to kick back and relax outside, filters a lot of light into the home.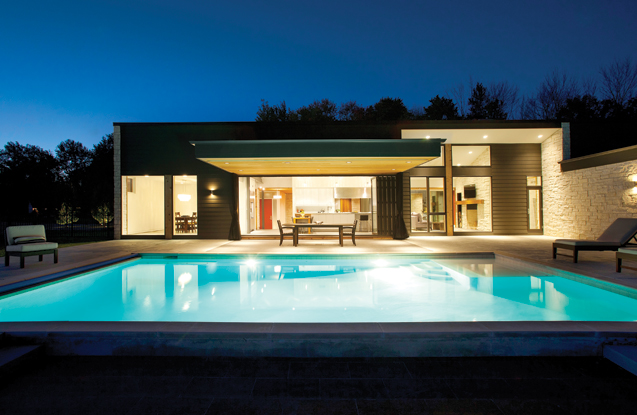 In addition to letting a superb amount of natural light into the house during the day, the windows also let a decent amount of light out to penetrate the grounds at night, contributing to the outdoor lighting, allowing late-night swimmers to see better.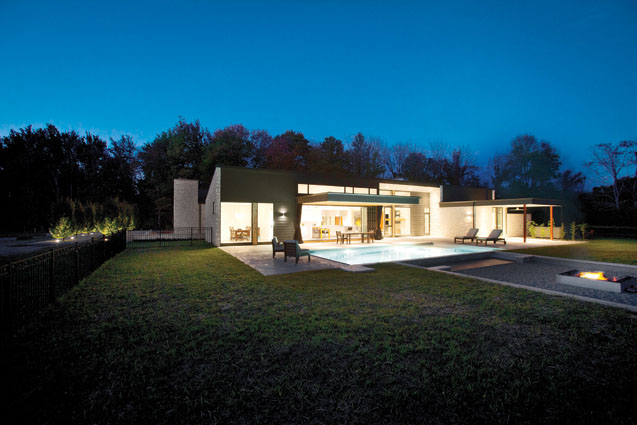 This home covers every area of outdoor living: a covered porch provides refuge from the rain or the sun's rays while a pool offers a place to cool down and enjoy the heat, and just beyond the pool's perimeter sits a fireplace perfect for s'mores or late-night gatherings.