According to Pat Perrino, custom floor plans set him apart from the competition in the custom home building field.  Therefore, it is no surprise that his own home is a unique creation, starting from the landscaping that wows guests as they come up the drive to every detail on the inside and out.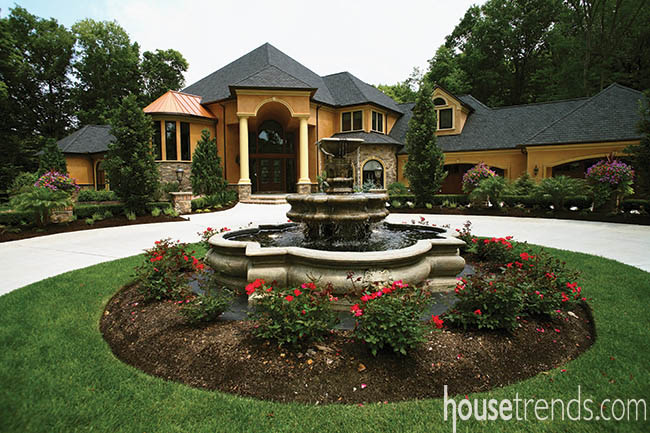 Perrino says he gains much of his inspiration from the family's travels around the world.  The Perrino's personal style is Tuscan blended with old-world European charm.  "We've been to Italy," Perrino says of their travels.  "I like Tuscany a lot, and I like Rome with all of the architecture.  I get a lot of ideas from hotels we stay in on vacation."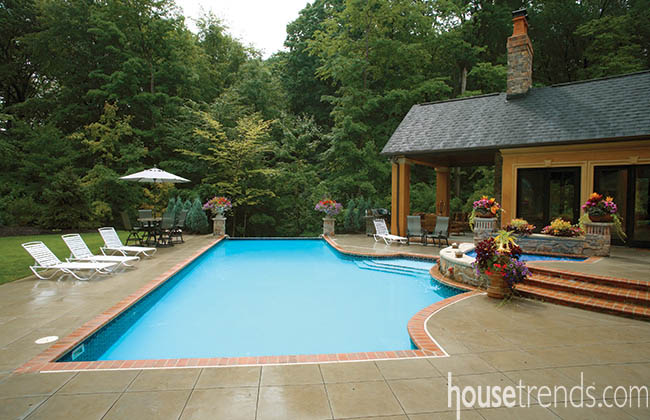 The outdoor entertaining area includes a tranquil, infinity-edge pool.  The vanishing edge gives swimmers the impression that there is no end to the water.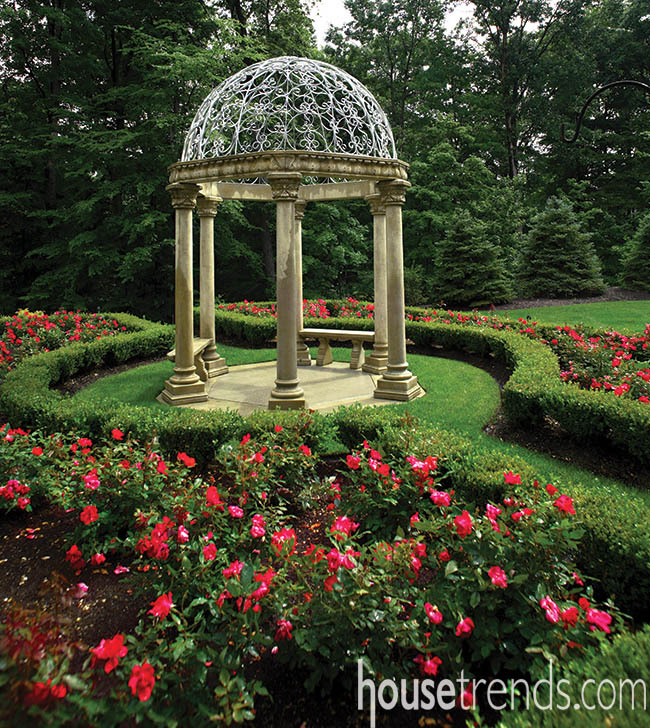 Nearby, the formal English rose garden provides the perfect view for the homeowners from the window in their master bedroom.
Two of the couple's children are still at home, but one is out on their own.  As they continue to grow older, the Perrinos have realized it is about time to downsize.  "You don't realize how fast your kids grow up," Perrino says.
As Perrino starts planning for his smaller, empty-nester home, you can be sure he will keep his eye peeled for new ideas.  "If I see something I like, I will take a picture with my camera phone."