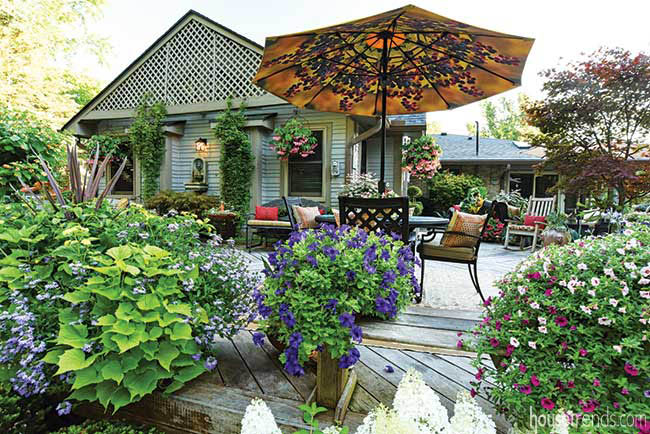 Time is very important to Mary Higgins. "I like to be on time," she explains of getting her garden going each spring. "I have time frames for everything. Every daylight moment in spring is important."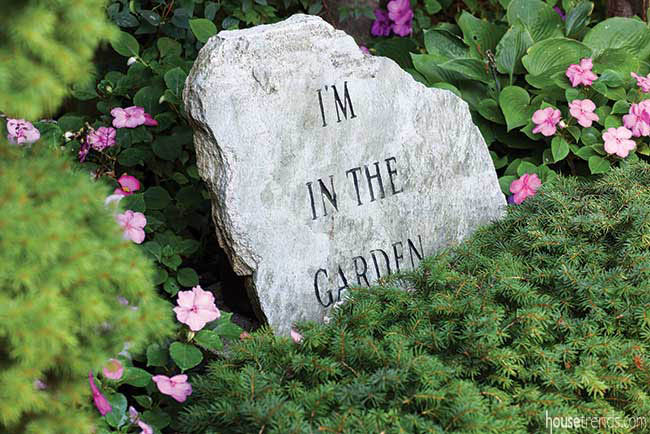 Mary's meticulous time structure may expose the Type-A side of her personality, but it allows her to be completely creative and artistic in her home garden—which is a living work of art.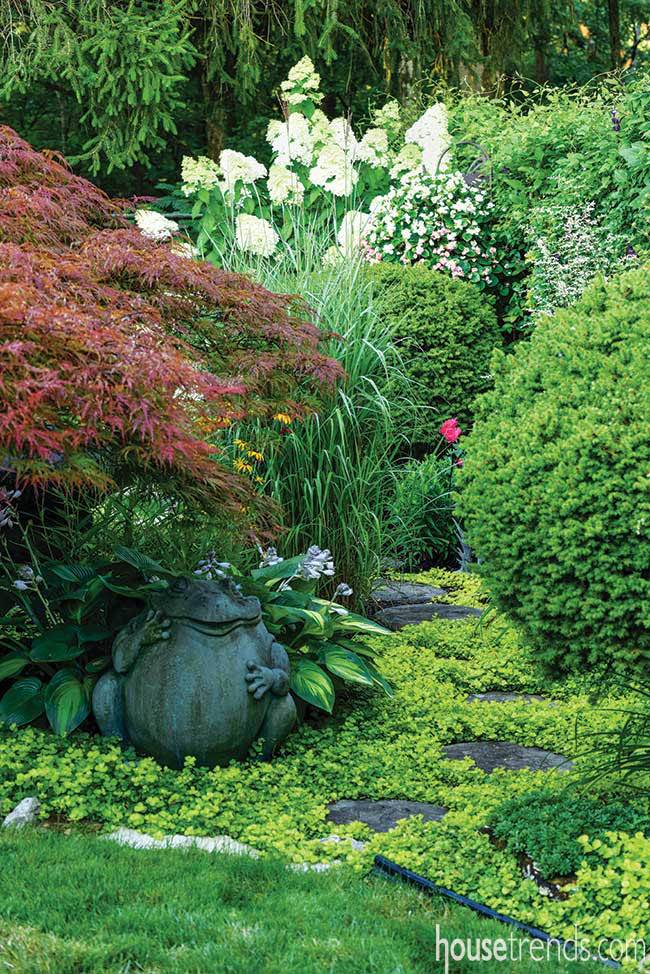 She spends 35-40 hours a week in the garden at her home, which does not include the time she spends working in other gardens. For more than 20 years, Mary has created and maintained the container gardens at Benham's Grove. She also maintains a garden in her mother's name, Mary Jane Smith, at the Walton House Museum.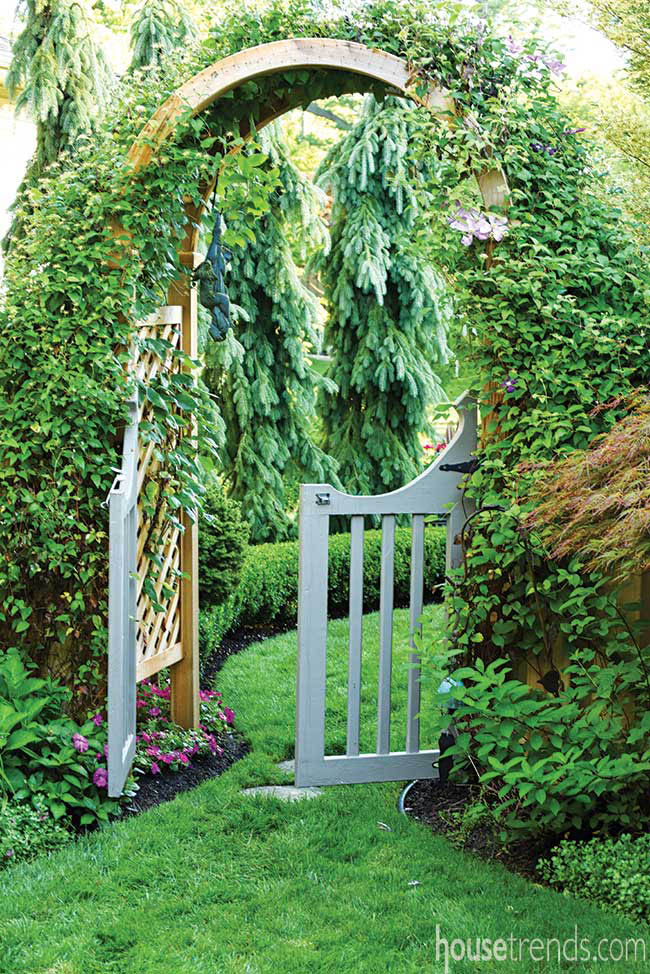 Mary's love of gardening began when she was growing up on a farm in Centerville as one of seven children. "My mother had gardens, and I was always outside planting seeds with her," Mary remembers fondly. "I would raid the neighbors' daffodils to make a bouquet for my mother. I just loved flowers."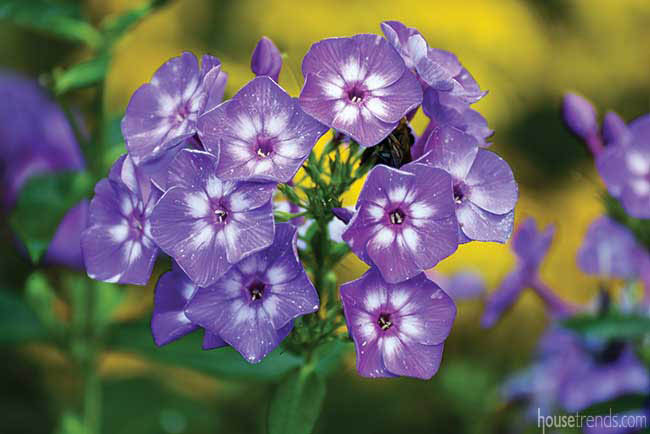 When Mary's parents passed away about 10 years ago, the farm became part of the Centerville-Washington Township Park District. Their historic house, now called the Smith House, as well as a garden that Mary and her siblings planted in memory of their parents, continue to thrive today.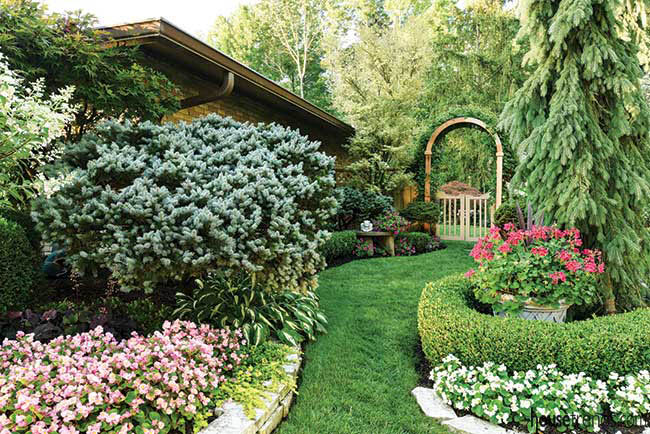 "People often comment on how much time I must spend in my gardens," Mary says. "But I do have a life outside of the garden. People waste so much time in our society today. I go out first thing in the morning while most people are still in bed, and then I go out after dinner. It's about prioritizing what is important to you."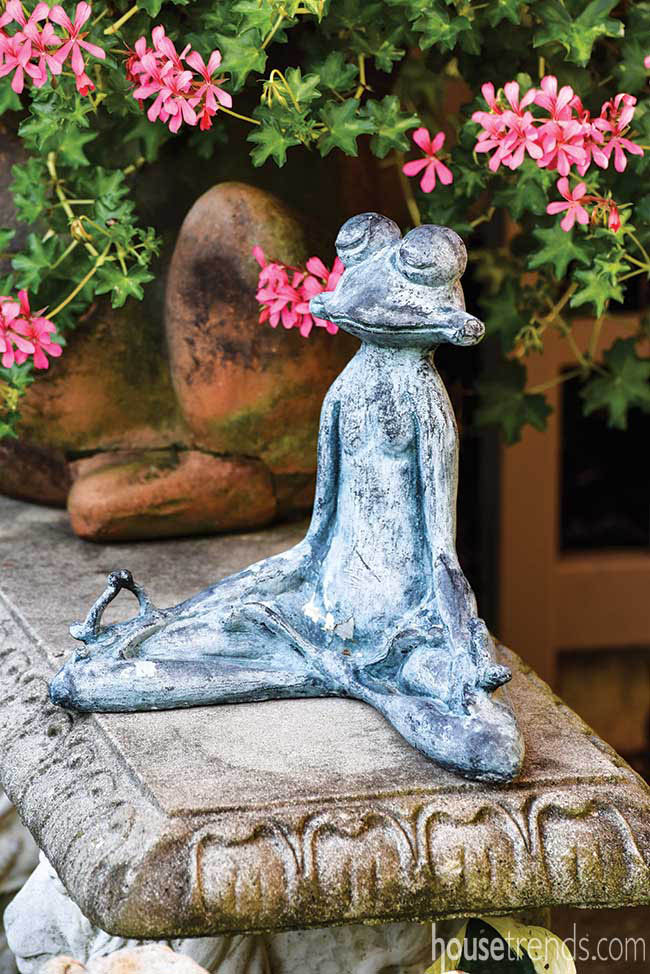 Dealing with Mother Nature
"This was probably one of the coldest Aprils on record," Mary says of the stressful weather she's been trying to work around this year. "Our springs seem to be getting shorter, leaving less time to prepare gardens for the season."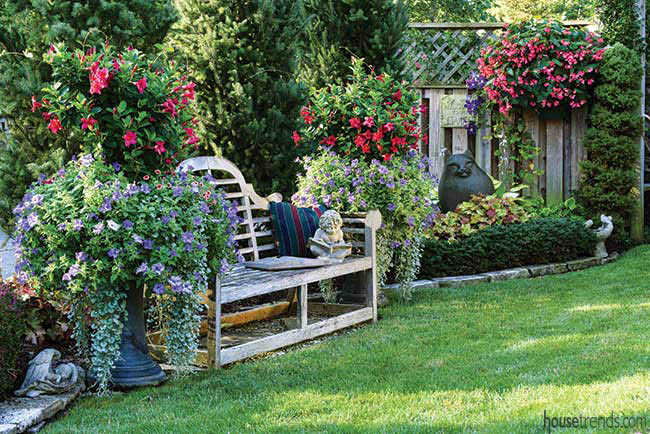 "Last year was kind of horrendous too because we had an early spring, but then we had a freeze in May. Luckily, I have double eves on my house that somewhat protect the plants, but the Japanese maples still got frostbitten."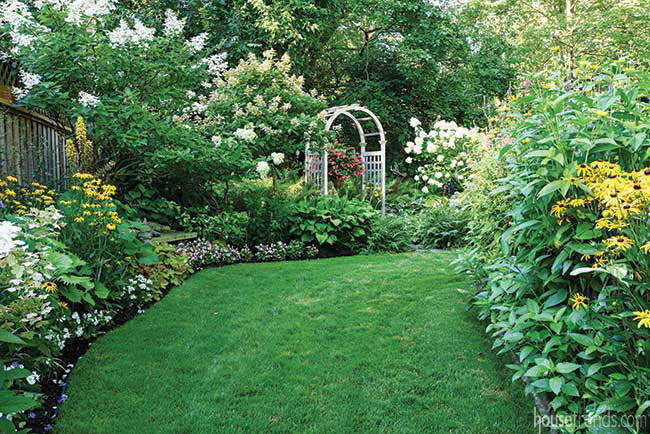 Mary explains that once she starts working in her flowerbeds, it is a domino effect. She cleans out the beds, cuts plants back, separates perennials, and then she has her annuals coming right behind.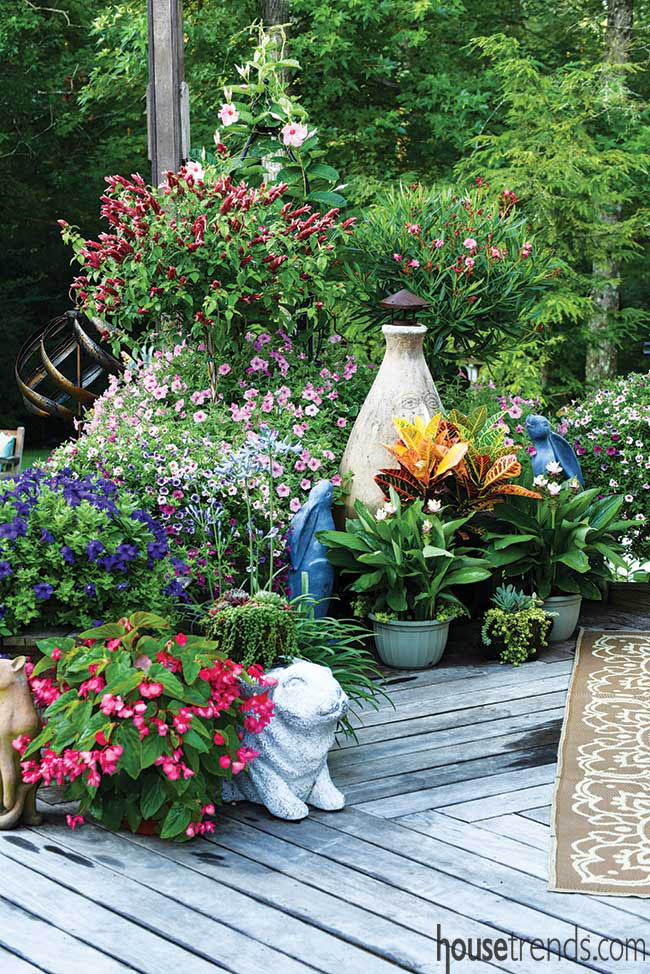 "It's always crazy for me, because I have thousands of annuals that are put in here each year. I have to get those early, for supply and demand, so the weather is always challenging. If my annuals are delivered before the last frost date, I have to try to keep them protected."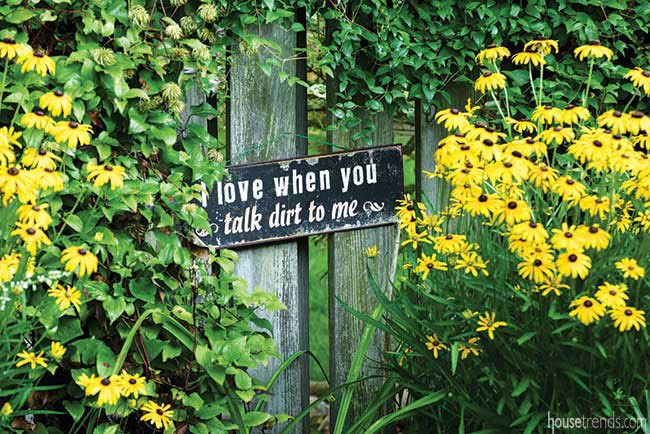 Luckily, Mary added a sunroom to her home 35 years ago to collect plants. "I was very interested in tropicals and container gardening," Mary says. "It was hard because there wasn't a whole lot available, but now everything has caught up to what I've been doing for years. There's a tremendous amount of containers and garden art available now. Grandma's Gardens has an amazing selection. And I can get my tropical plants from a Cincinnati distributor now."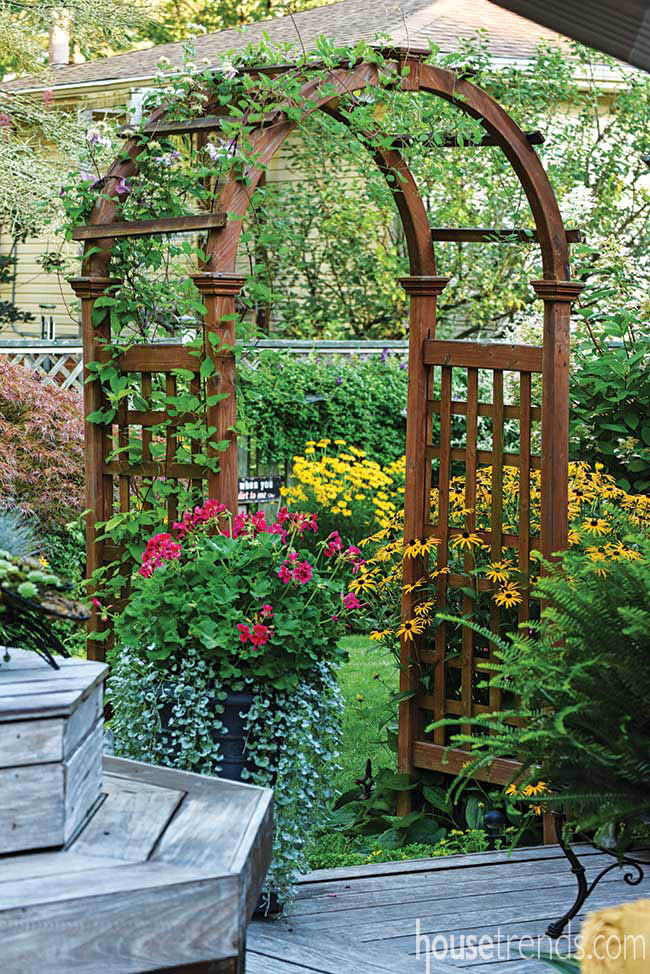 Self-taught expert
It can be intimidating talking to Mary about gardening. She's an expert. Her garden is nationally recognized. Large companies rent the space for advertising photo shoots and commercials. Her garden is award winning and toured by visitors who roll down her residential street by the busload every summer. However, Mary wants people to know that she started like everybody else-when she moved into her home, with her husband Michael, in 1978.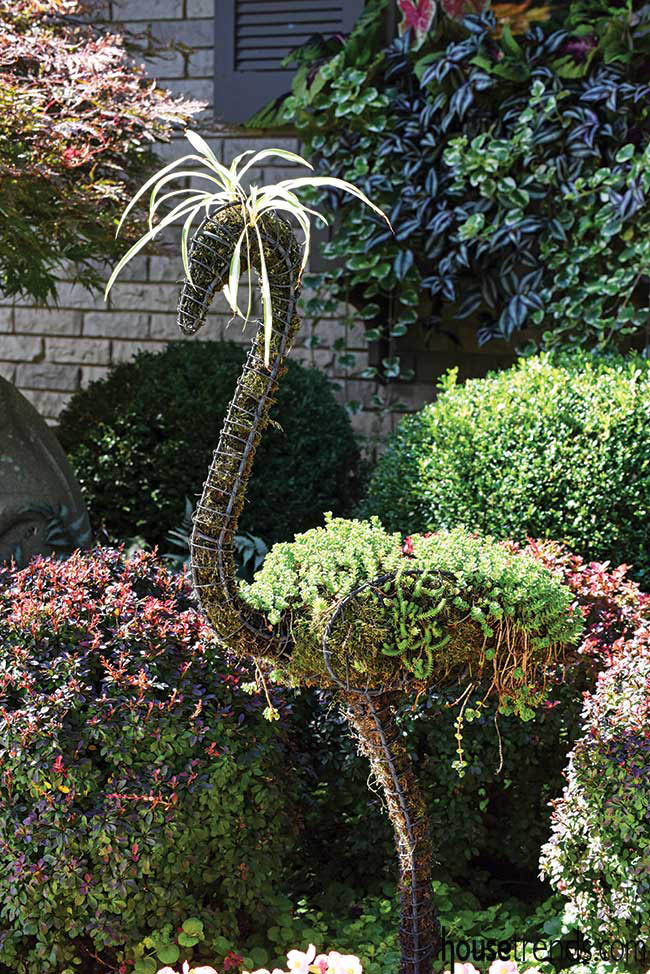 "There was nothing here. I started from zero and more-or-less taught myself," Mary remembers. "I read a lot, watched garden programs on TV, and did projects by trial and error.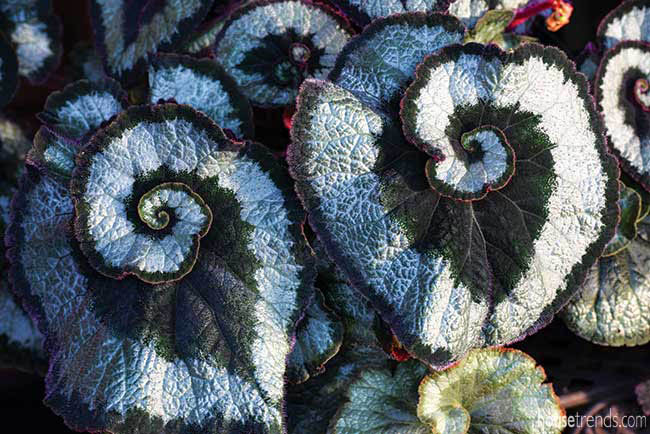 "Believe me, I had my ups and downs with some of the plants when I first started. But a lot of people, they get discouraged and give up," Mary says. "The biggest reward for me is when people tell me my gardens have inspired them to create gardens of their own."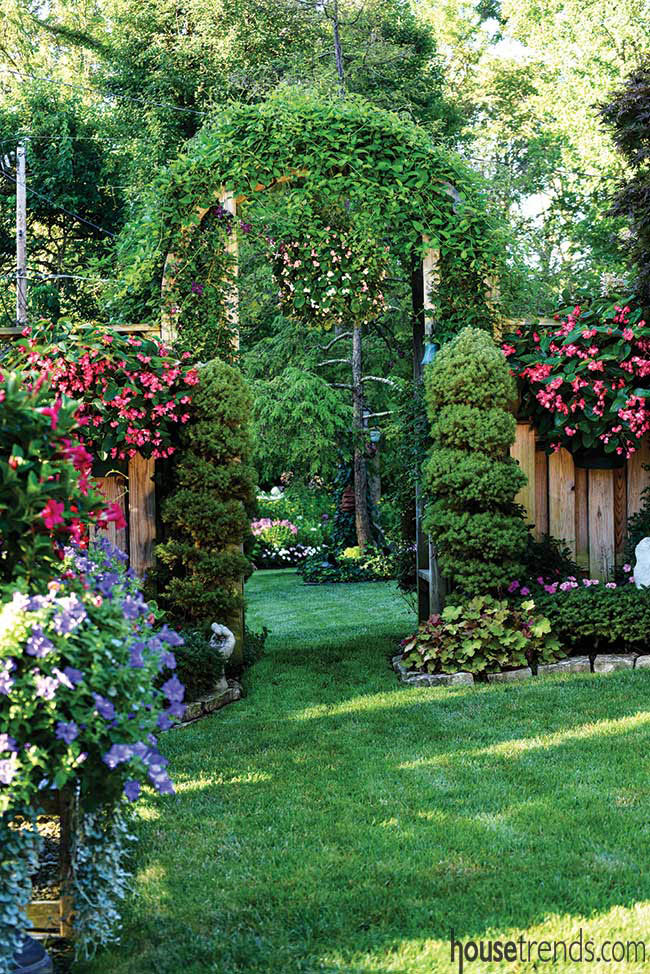 Mary began gardening her half-acre lot when she decided to stay at home to raise her two sons, Ryan and Kevin. At first she did one project a year, mostly around the house. She would then have a fence installed, or an arbor or deck built—and then design flowerbeds around the structures. The family's property is perfectly situated along a park, so it seems much larger. "The park is a beautiful backdrop to the garden," Mary says. "If there were houses back there, it wouldn't look the same at all."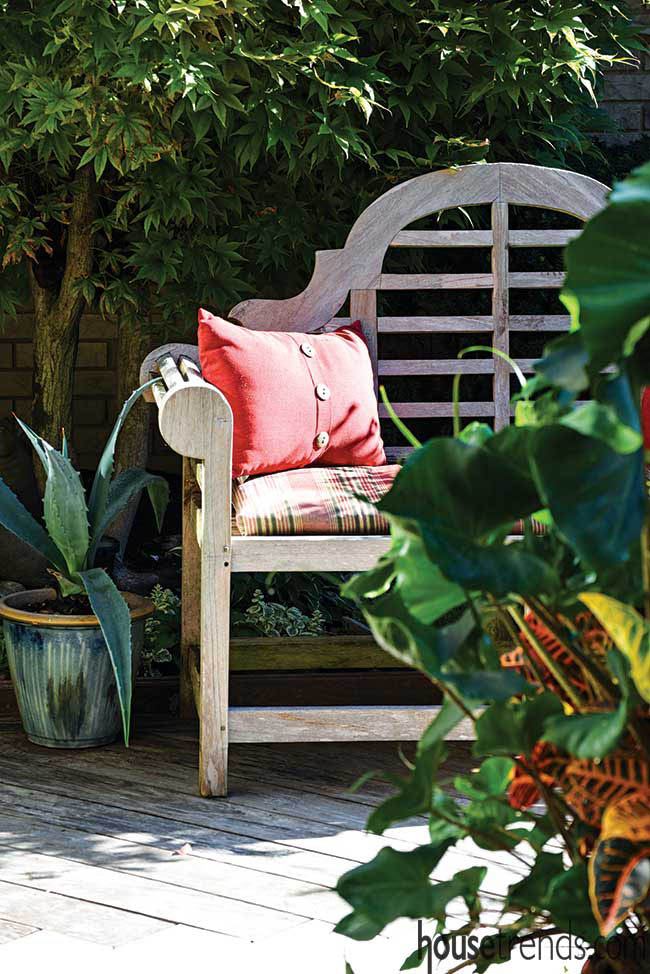 Family affair
Michael didn't necessarily see Mary's vision for the garden when they first moved into the home. "But now he appreciates it as much as I do, especially when he sees how much everyone else enjoys it," she says.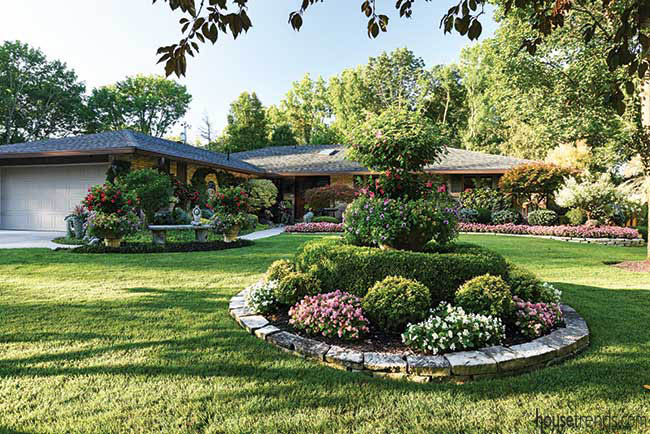 The couple recently had to kill off a large section of grass in their back yard because it became infested with Poa Annua Grass. Poa Grass, often referred to as annual bluegrass, is very difficult to control. "Poa Grass dies out when it is hot, which leaves dead patches in your grass," Mary explains. "I always say, growing flowers is easy for me…but growing good grass gets tricky."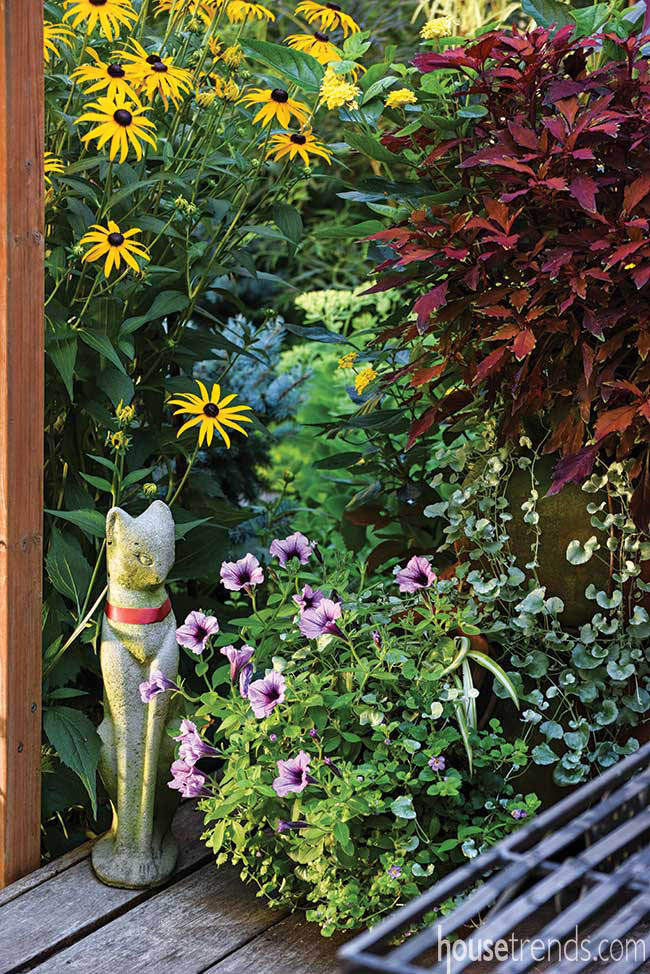 Through all of the ups and downs of building and growing and re-growing this garden, Mary says Michael has stayed by her side. Through watching and helping Mary over the years, her two sons have developed green thumbs themselves. "My oldest son, Ryan, has a very beautiful garden in Centerville," Mary says. "It's taught them so much about enjoying a garden and working in it – on the weekends and at night. I personally think all children should learn more about gardening."
And while Mary's summer garden has always meant the family couldn't go on vacation from spring through summer, she wouldn't trade it for anything. "I did every bit of this garden myself, so it is very important to me that we stay in this house. We also love the lot and the surrounding neighborhood," Mary explains. "Even when we wanted more space, we added an addition instead of moving."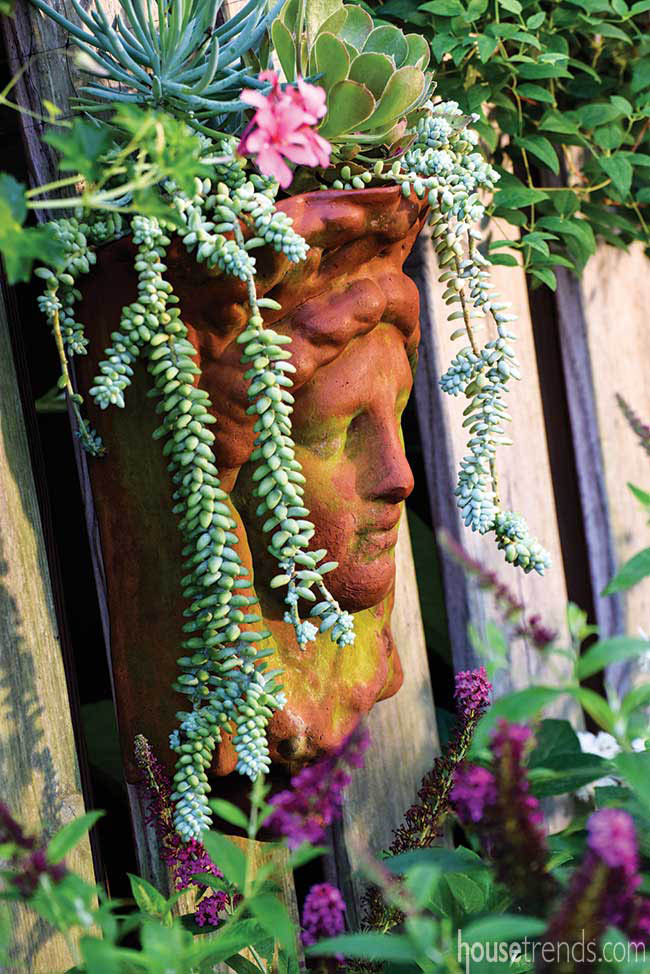 The Higgins' garden, like the fifth member of this nuclear family, has a heartbeat that can be felt by the thousands of people who have walked its paths and explored its nooks and crannies for the last 31 years.
Resources: Plant supplier and statuary: Grandma's Gardens; Annuals: Stockslager's Greenhouse & Garden Center