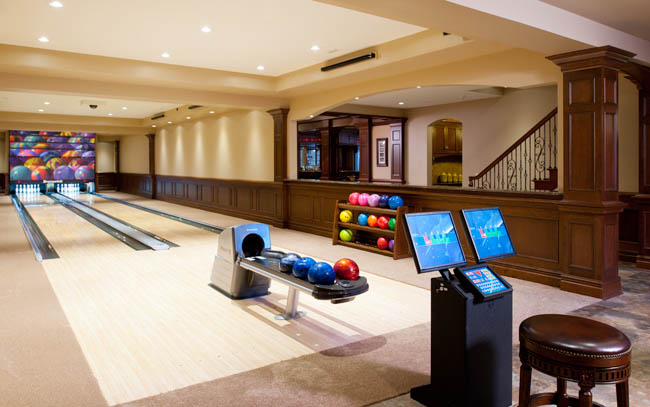 Nestled snugly into an Ohio home's basement is a two-lane bowling alley by Brunswick. High-tech monitors help to track the game while a nearby rack keeps all of the bowling balls organized.
A flip of the switch and the bowling alley that you read about above changes into cosmic bowling, an exciting twist on the game where the regular lights are turned off and disco balls and strobe lights come out. Players bowl with bright colored lights flashing and music blaring from nearby speakers. Often, many bowling alleys will turn on large televisions and air a song's music video while the song is playing.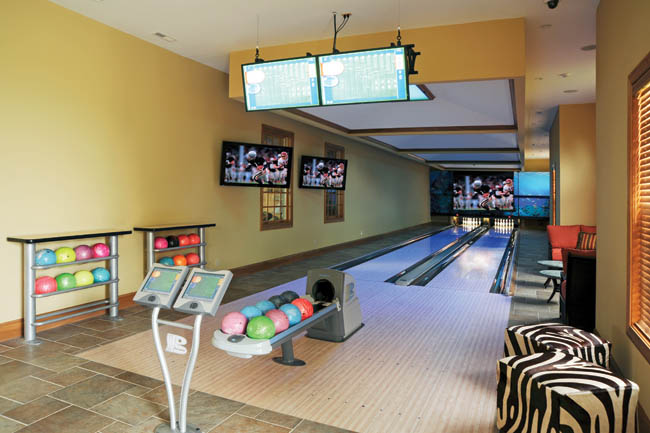 Sliding glass doors lead to this two-lane bowling alley, designed and installed by Brunswick. The alley, which includes a bar and seating area, features an ocean-themed decor.