"Everything in a bedroom should contribute to an atmosphere of peace." ~Billy Baldwin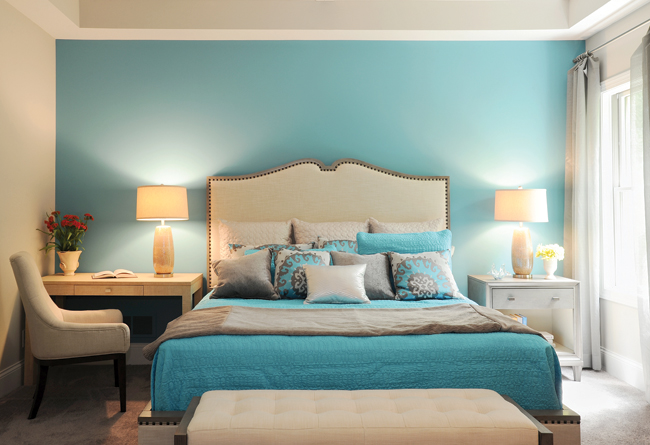 With this daring, but awe-inspiring use of color we hope that Billy Baldwin, known as the "Dean of American Decorating," famous for his classical taste, streamlined modernism and brilliant use of color, would approve.
Everything about this space exudes relaxing vibes, from the soothing color choice to the natural light filtering in through the window, even the symmetry of the room. With this kind of guest bedroom design, despite being in the basement, visitors might never leave!