Despite the alluring riverfront views, it was difficult for some prospective buyers to see the potential of this expansive Covington condo. In addition to the inadequate bathroom space, there were features that didn't exactly scream "move-in ready," like tiled floors with inset carpeting and a fireplace blocking half of a window.
But this potential owner was different. Having been involved in the construction of two family homes, she had the confidence and the connections—not to mention a natural artistic eye—to picture the possibilities.
Through an eight-month renovation, the new owner served as her own interior designer and crafted a space that celebrates her creative viewpoint and the condo's stunning views.
"She's very artistic, and she is one of those people who really knows what she wants," says Teresa McMillen with JP Flooring, who helped the owner in her selections.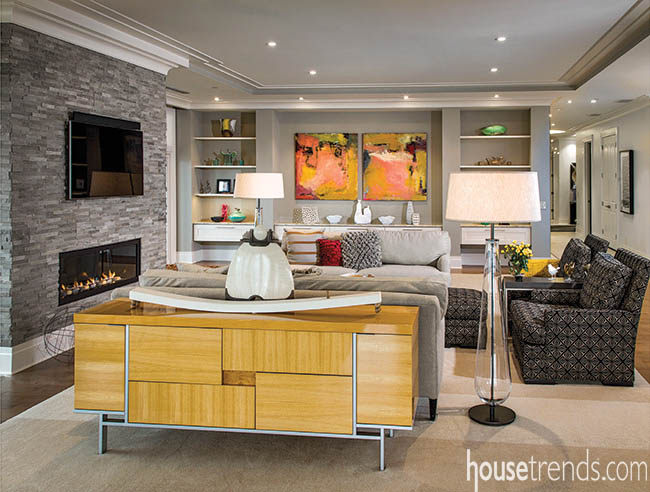 A wall in the living room was arranged to highlight two oil paintings by local artist Jackie Frey, while a cherished piece by Louisville artist Joyce Garner holds a place of distinction in the foyer.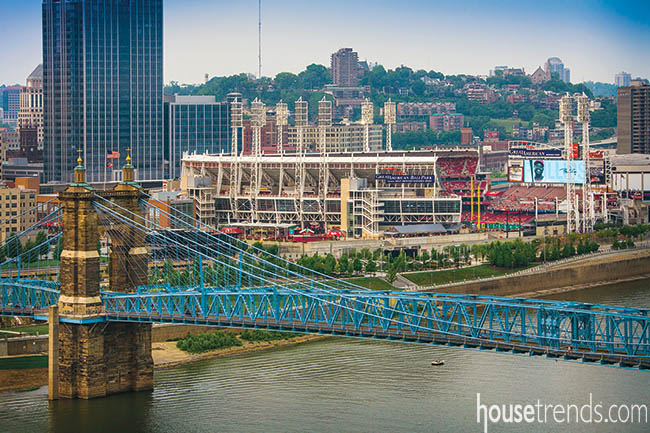 The river view, easily seen from any of the number of windows that dominate the living room, is something the homeowner loved from her previous hilltop home in Anderson Township, albeit the view is quite different from this vantage point.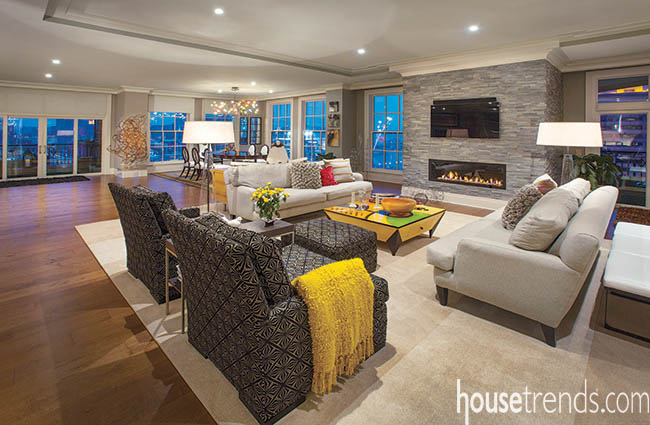 Working with contractors, the owner likewise put a lot of thought into subtle details that may go unnoticed but were key to her vision.
In the main living space, the walnut flooring runs perpendicular to the hallway, to avoid looking like "a bowling alley," and in an intimate seating area off the kitchen, a small flat screen TV could be mistaken at first glance for a piece of art, perched on a floating shelf alongside other artwork.
"That's why I put all the black frames around it," the owner says.