Natural light streams into the chic, open concept kitchen and living area. Space abounds in two master bedroom suites with attached baths. Location commands center stage in a historic neighborhood. In this contemporary, three-story Beck Place condominium, a couple enjoys modern luxury and convenience combined with all the charm of an old world setting in German Village.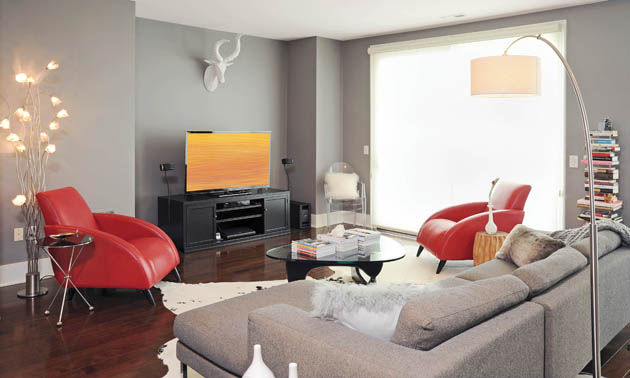 "We moved here two and half years ago from an older three-story Italian style house," explains the homeowner. "We wanted something easier to maintain. This condo was brand new and had never been lived in. The loft-like space and open floor plan here was something we really liked." Due to the home not having any previous tenants, the homeowners were able to make the space completely their own by choosing living room colors and furniture that reflected their style.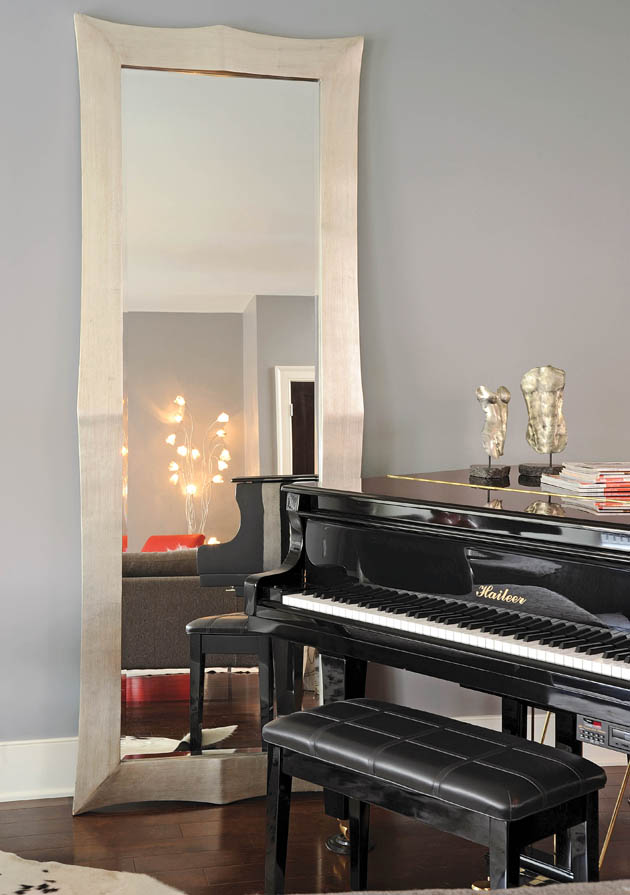 Home decorating for this couple includes a sleek black piano, which sits in the corner of the living room, drawing eyes with its polished surface. The homeowners occasionally run their fingers across the keys, but this baby grand piano is a player piano, used to provide background noise at parties.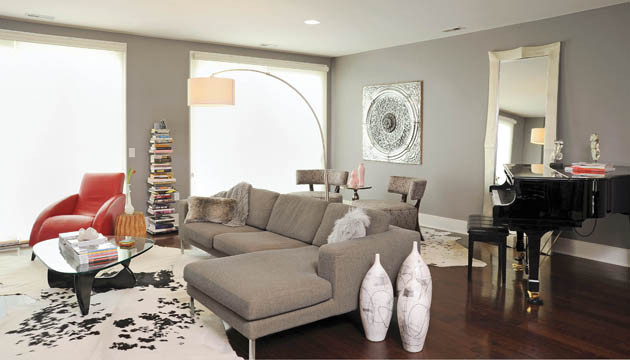 Simply by lifting the shades of the enormous windows in the grey living room of their contemporary home, the homeowners can feel as if they've entered a different era. With homes on the National Historic Register and streets made of brick, the German Village neighborhood is far from modern looking. Its history and old world architecture give it that special charm only time can bring. "It's lovely to live here on this quiet street. It feels like we live in a European neighborhood. It's genuine, it has an authentic feel," the homeowner comments. Close to favorite restaurants and shops, as well as downtown, the location offers the best of both worlds. The homeowner concludes, "We have all the luxuries of living in German Village but without all the maintenance, and with our modern style."