When a couple's aged three-story Italian-style house became too much to maintain, they began to look elsewhere. They stumbled upon a contemporary three-story Beck Place condominium, where they now enjoy modern luxury and convenience in a charming German Village setting. The condo was brand new and had never been lived in, so the upkeep that they faced at their old home was a worry of the past, but it was the open floor plan and loft-like space that they really enjoyed.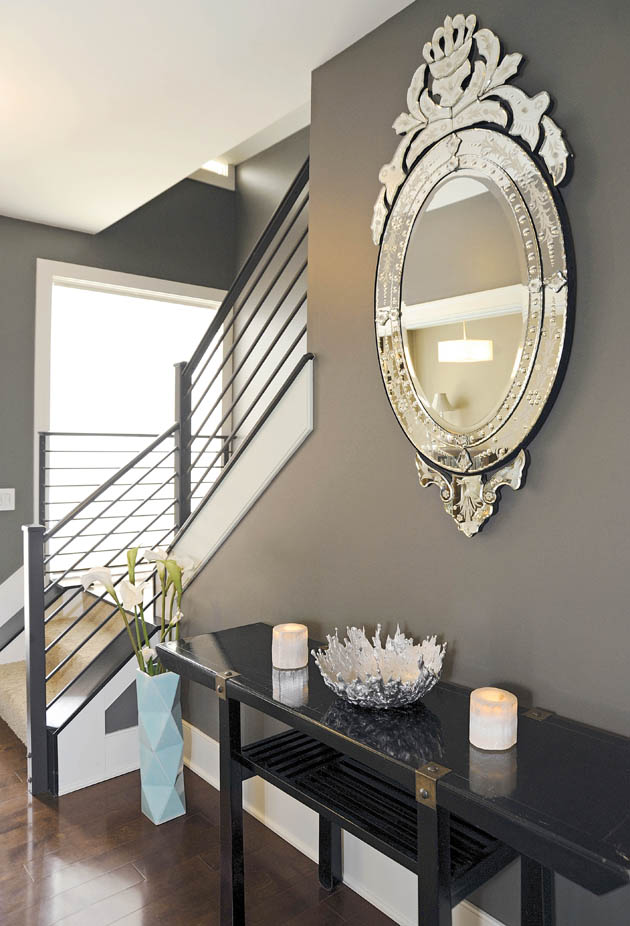 Foyer ideas for this home include dazzling décor and as soon as visitors step through the entryway and into the foyer they are mesmerized by the short hallway that stretches open to form the living room, which connects to the modern dining room, which in turn leads to the kitchen.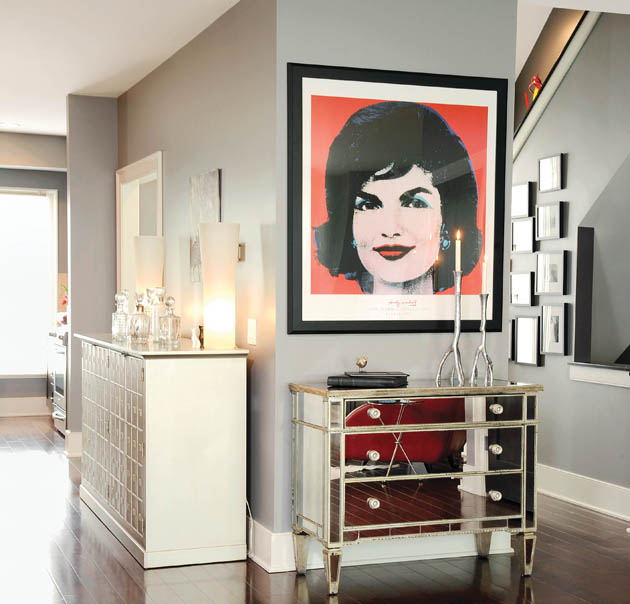 The predominately grey and silver color palette begins the moment one opens the door and continues from room to room, with splashes of red thrown in to catch the eye, particularly in the living room and foyer. Most notably are the red art pieces the couple has collected over time from local artists, including the triptych painting in the dining area by Ron Arps, the wall sculpture on the stair landing by Mac Worthington, and a red glass vase created by a family member and displayed in the kitchen.