As Nick and Nicki, homeowners of a ranch in Batavia, Ohio, were sitting down to design their home, they already had several ideas in mind about what they did—and didn't—want. Their main request for the house can be seen in all of the rooms: they wanted it to be modern, but not cold, and filled with a lot of natural light. As a result, most of the rooms come equipped with walls of windows that flood the house with light and offer calming views of the outdoors.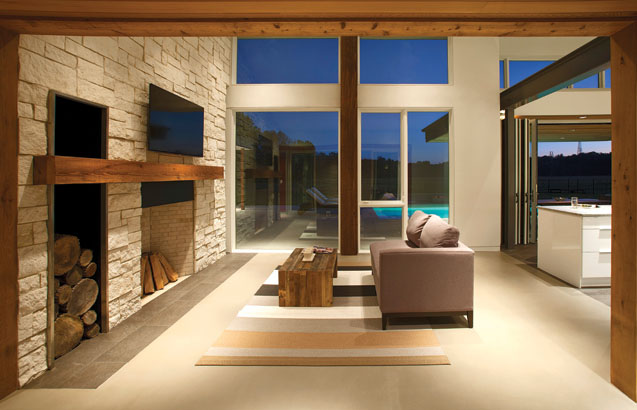 This small sofa offers a comfy perch for two in this family room area that is perfect for any season with a plethora of windows to let in the summer sun, or a large fireplace to give off warmth in the winter.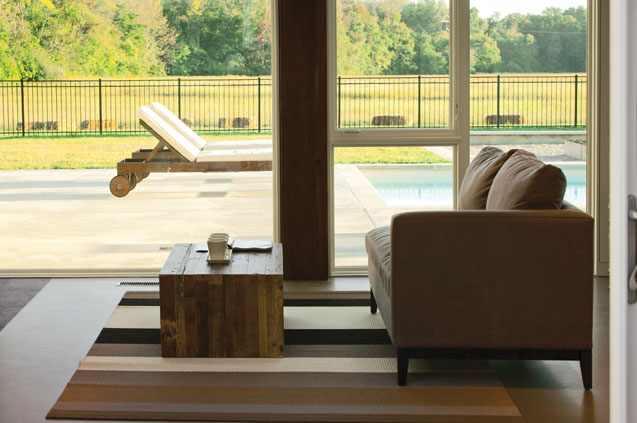 The living room features sharp edges to complement the modern style incorporated throughout the house, but a large wall of windows and a sliding glass door let natural light pour in and allow guests to gaze out at the backyard landscape and pool.