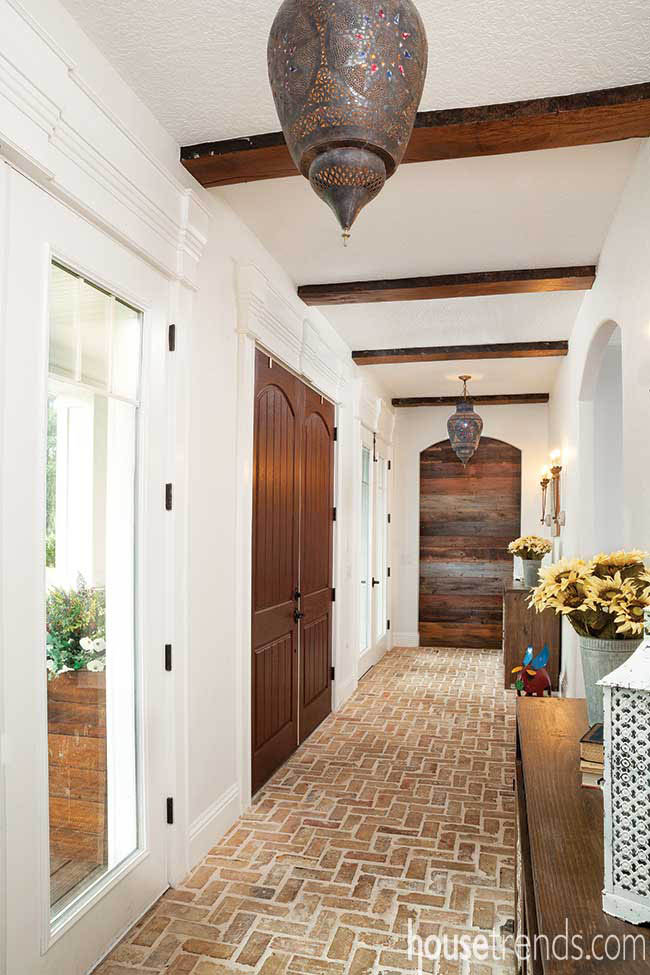 Like most parents—Sarah and Tyler Opliger know that downtime is a precious commodity. With four boys and a fifth on the way, plus a handful of businesses, the couple has mastered the art of juggling multiple schedules at one time. So, it's no wonder that one of their priorities was to create the perfect home to bring balance to their life and encourage a bit of relaxation.  They recently accomplished that goal by building their eclectic, farmhouse-inspired home in Thonotosassa's Stonelake Ranch.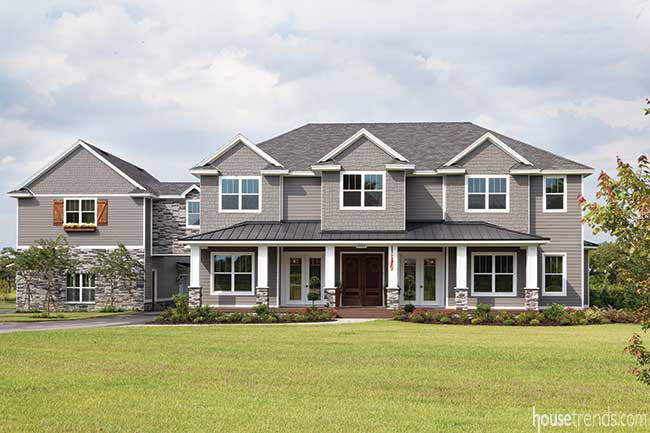 Starting from scratch
Built in 2016, the five-bedroom residence with 6,200 square feet of living space—including three full bathrooms and three half bathrooms—is set on three and a half acres. The Opligers moved from Riverview to the new house after a two-year building process spearheaded by Dykstra Construction. Darry Dykstra, the company's president, had already completed a previous home for the couple.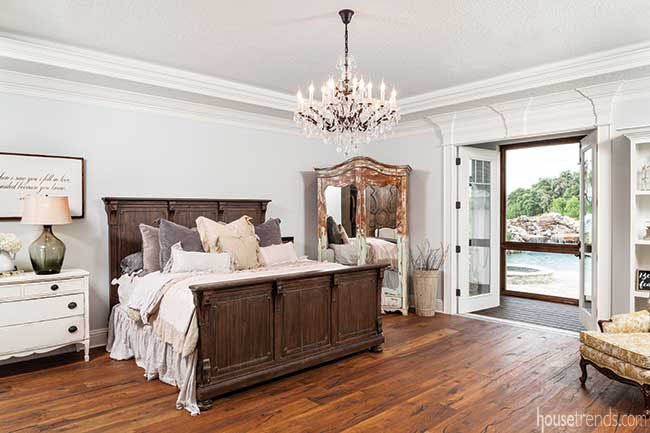 "We started from scratch on this house with some pictures out of magazines and we put it all together. Sarah had a lot of creative ideas. She wanted to have a lot of architectural woodwork, which I liked. I was a carpenter before so I have a real passion for woodwork," says Dykstra, whose Plant City-based company celebrates its 20th anniversary next year. "The woodwork really sets this house apart."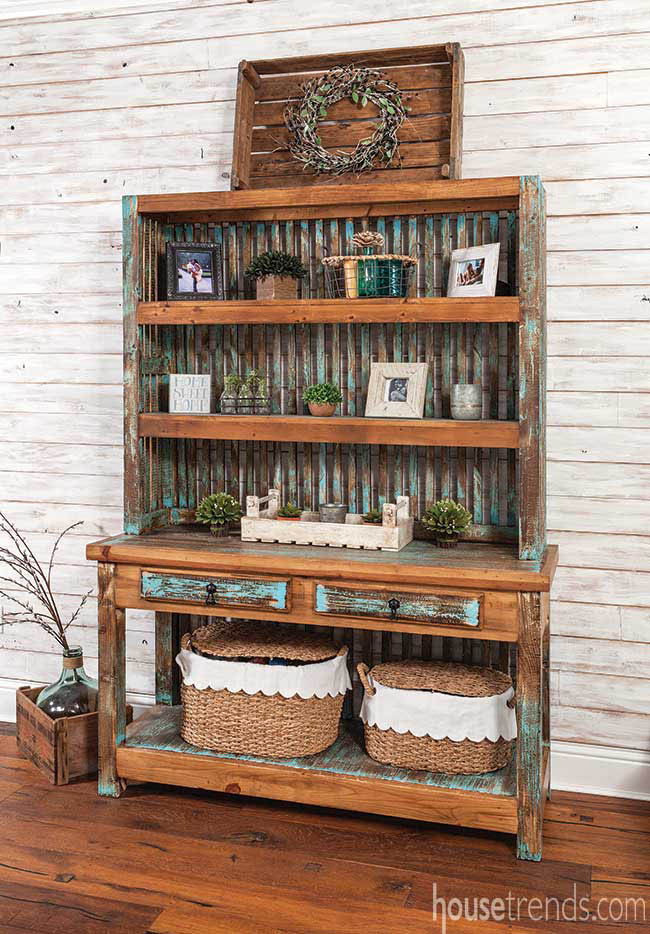 Sarah, who runs Willows & Rust, an interior decorating company and lifestyle blog, provided a bevy of creative input for Dykstra, designing the spaces herself with several custom pieces. Together, the Opligers also own a cleaning and land company, and the two are passionate about environmental protection efforts. This philosophy informed their decision to experience a more nature-based lifestyle in Thonotosassa with their boys.
"We wanted to be in an area where we had some land but also somewhere not too rural—close enough to town that you could get on the interstate and get somewhere," Sarah says. "We love Stonelake. It was designed as an equestrian community with lots of trails, a lake close by and a bird sanctuary with so much wildlife. It's like a little slice of heaven, but it's so close that you can be wherever you want to be in less than 30 minutes."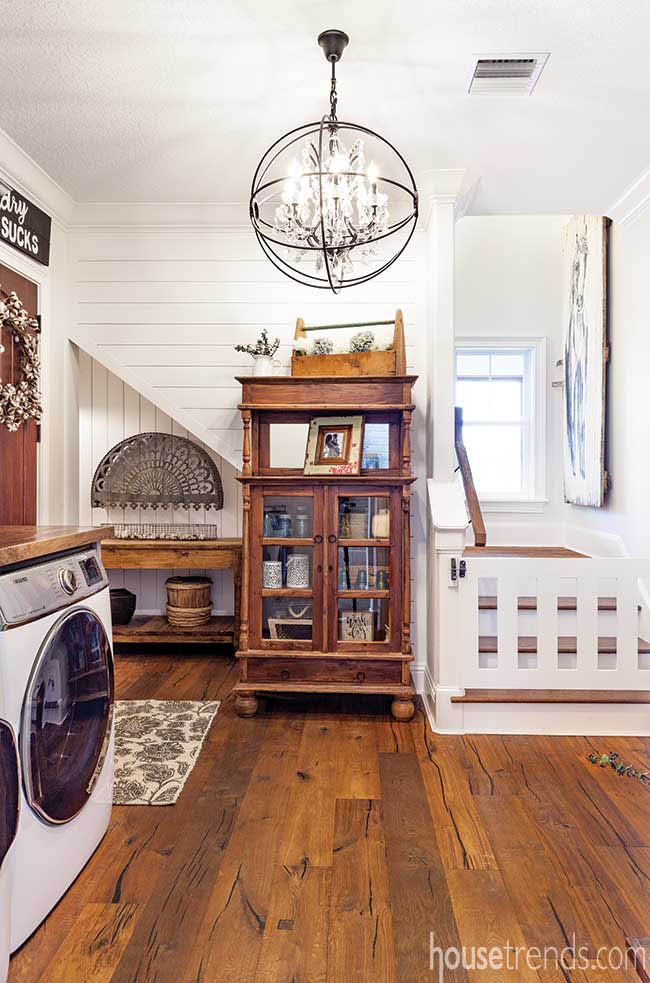 Preserving a bit of history
Originally from Plant City, Sarah was raised in a similar landscape but inside a much older home. She wanted to bring that warmth and intrigue to the new construction.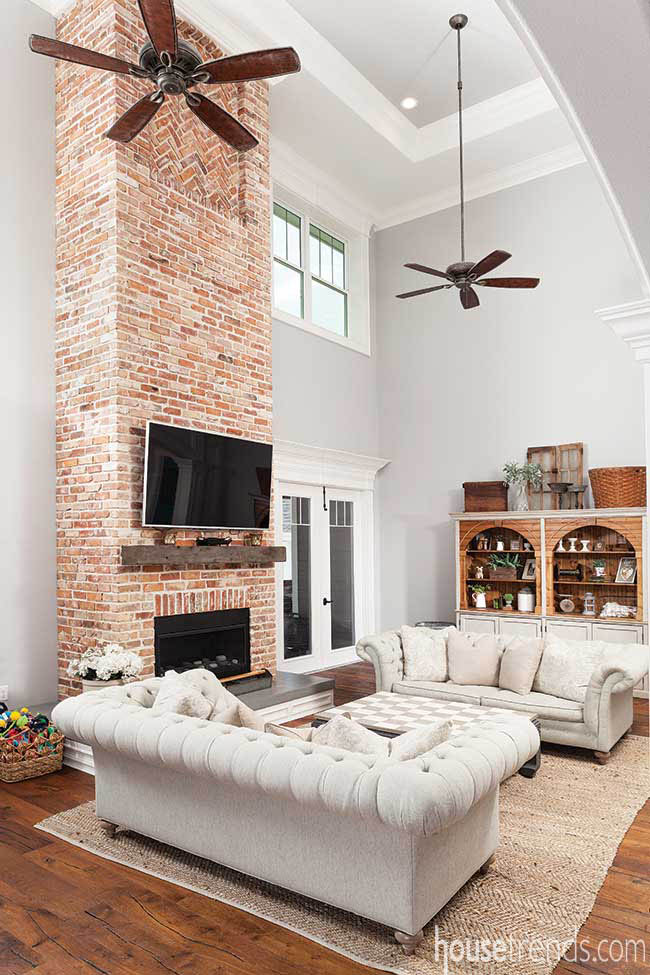 "I grew up in a really old home from the 1900s and you often lose a lot of that charm in new homes. I was trying to find ways to bring in that old charm in different spots," she says. "Finding everything for the new home was a process. We rented an air-conditioned storage unit, and I would just purchase things and stick them in there. Over two years, you can accumulate so much."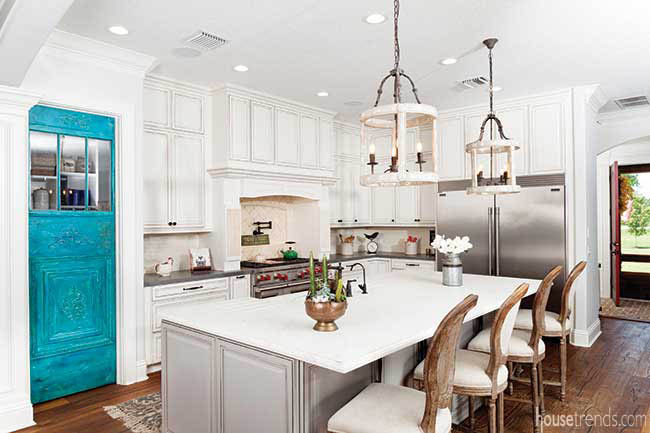 She went to flea markets, antique stores and even shops like TJ Maxx, seeking out one-of-a-kind painted doors, window frames, signs and light fixtures to incorporate into each room.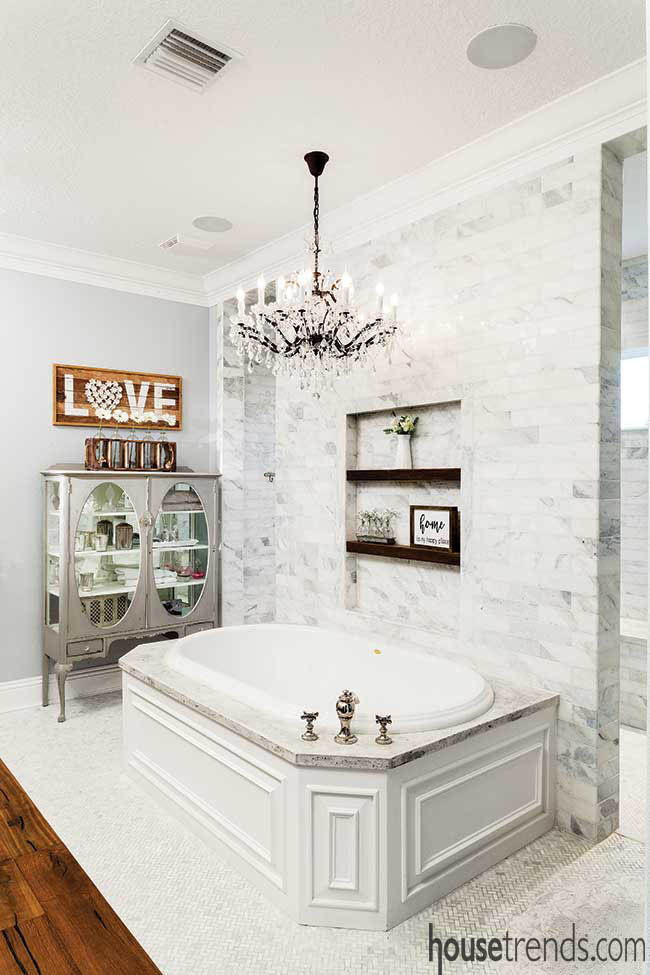 "I'm one of those quirky, dreamy types of personalities. I love junk stores and antique stores, eclectic designs, and a mix of old and new," Sarah says. "We started the plans on the house long before we had the lot or knew how we were going to make it happen. We just started putting things together and bringing things in. My husband and I both have the same tastes, which made it nice. And Darry is an amazing builder, so he let us do what we wanted."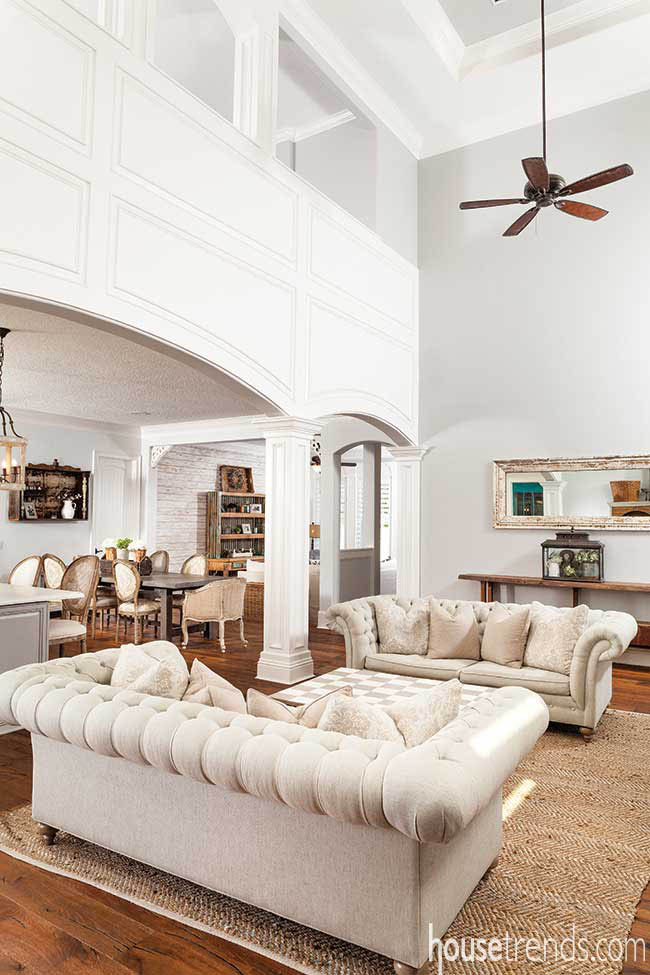 Details that matter
The Opligers suggested an open floor plan, concrete kitchen countertops, concrete and marble accents in the bathroom, and 100-year-old barn wood floors. Wainscoting, reclaimed wood shelves and exposed beams, and a welcoming foyer paved with stamped Chicago bricks are among the most wowing features.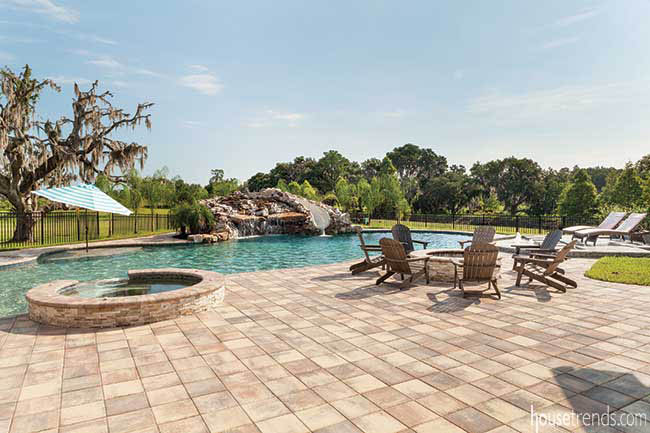 And, of course, the exterior is its own masterpiece. Behind the pool is a small canal that feeds into marsh and then into a lake filled with loquacious frogs and alligators. At night, it is an outdoorsy clan's paradise.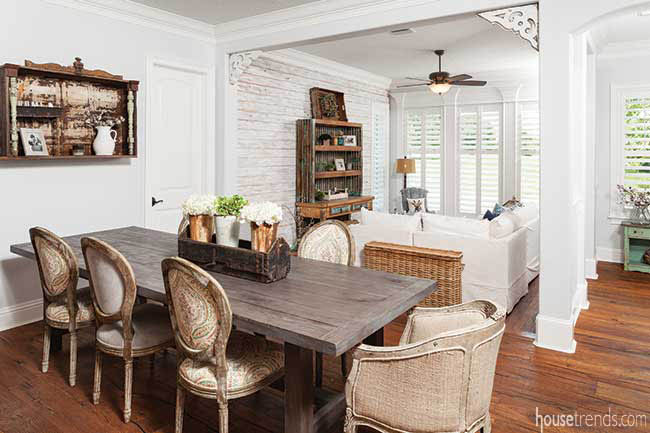 "It's just so beautiful. I was worried I would lose the warmth and homey feeling in the house because of the size. But it feels so warm. I love it and I don't ever want to move," Sarah says. "We work really hard and it's nice to be able to enjoy our hard work. We've built a couple of businesses together and we're really proud of ourselves but still very humble. It's exciting and we're very fortunate to live in a home like this. And our boys love it. It's a great way to grow up. They're little country boys. We're so happy here."
Resources: Architect: Scott Smith; Builder: Dykstra Construction; Kitchen designer: Ralf Schwilk, Classic Cabinet Concepts; Interior design: Sarah Opliger, Willows & Rust; Landscaping: Dan Graham, Graham Landscape; Outdoor kitchen: Doug Driscoll, Just Grillin; Pool: Mike Turinsky, Blue Sky Pools; Countertops: Caleb Lawson, Price Concrete Studio; Lighting: Brandon Lighting; Painting: Sherwin-Williams; Flooring: Through the Woods; Kitchen backsplash: Tabarka Studio, Hollingsworth; Kitchen faucet: Ferguson; Appliances: Bosch dishwasher; Wolf cooktop and oven; Frigidaire refrigerator, Famous Tate; Bathroom cabinetry, sinks and faucets: Restoration Hardware; Doors, porch and wine room trim: Josh Hagan; Furnishings: Linda Gutierrez